Happy Sunday, friendly faces!
How's the weekend been treatin' ya so far? Mine's been nice and quiet, which is awesome because I really needed a chance to attend to a few things… like my exploding laundry basket and those pesky leftover frozen strawberries…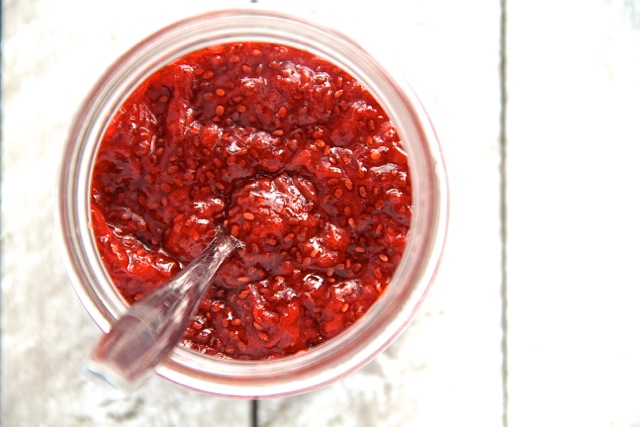 Boom! Nailed it! My first time making/trying chia seed jam, and I have to say that it's pretty darn good! I actually had a hard time not eating it straight from the jar, but I needed it for a recipe that I'm planning on sharing with you guys tomorrow, so I had to reign it in a little 😉
Anywho! I hope you're all having an awesome weekend, and I hope you find some time to check out some of these awesome links I came across this week. Don't forget to add your favourite links to the linkup at the bottom, and make sure to have an awesome day! See you tomorrow!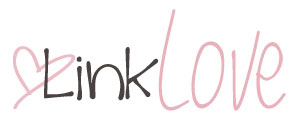 For my head…
. fitness .
The Complete Guide to Workout Nutrition via Greatist.
A really helpful info graphic with lots of great information surrounding workout nutrition.
5 Signs You're Doing HIIT All Wrong via Mind Body Green.
HIIT workouts are a great way to get in shape, but make sure you're not making these mistakes!
7 Ways to Motivate Yourself to Exercise via This Beautiful Day.
Having a hard time getting moving? These tips will make it easier to achieve your fitness goals!
. health .
How to Reduce Stress: 15 Tips & Techniques via Clean Eats, Fast Feets.
A certain degree of stress is unavoidable, but learning to manage it will make a huge difference in your health.
5 Anti Aging Face Yoga Tricks You Can Try at Home via Marie Claire.
Admit it… you just tried some of these 😛 I first hear about this sort of thing years ago, and people claim it works!
10 Ways Food Advertising Tricks are Misleading You via Coach Calorie.
It's so sad how the food industry misleads people by taking advantage of their desire to eat healthier…
50 Simple Mini Habits That Help With Anxiety via Thought Catalog.
Left unchecked, anxiety can take a huge toll on health and happiness, which is why it's super important to keep it under control with some tips like these.
The 515 Chemicals Women Put on Their Bodies Every Day via Mind Body Green.
So that's just a tiny bit terrifying… 😯
. life .
3 Ways to Make Your Life Simple and Successful Again via Marc and Angel Hack Life.
Feel like you have too much on your plate? Make things easier for yourself with these helpful hacks.
20 Quotes for Getting Through Tough Times via AllSwagga.com.
For those times where you could really use an inspirational boost…
20 Beauty Uses for Vaseline – A Girl's Best Friend via My Thirty Spot.
Not even kidding… I keep a tub of this stuff around at all times. It really is a miracle worker!
Mandala Coloring Book as a Creative Way to Mindful Relaxation via The Huffington Post.
Colouring is actually one of my favourite ways to relax, and I'm super curious about these "grown up" colouring books!
9 Harsh Truths of Life (and How They Can Help You Live Better) via The Idealist Revolution.
"The truth will set you free." Kind of corny, but it's true!
. blogging .
8 Things Bloggers Should Be Doing Weekly via Blogging on the Side.
Great tips to help you stay on top of your blogging game!
How to Design Blog Post Images via Peanut Butter & Jenny.
Helpful tips on how to spruce up the visual elements of your blog.
Grow Your Facebook Reach By 1000's via The TipToe Fairy.
Frustrated by the fact that your posts are only seen by a small percentage of your followers? Try these tips!
Let's Talk Instagram via The Athletarian.
Helpful tips for being an Instagram rockstar and growing your following!
7 Tips for Successful Blogging via The SITS Girls.
Love this kind of super practical advice! Great tips for both new and seasoned bloggers to keep in mind.
For my belly…
Chia, Quinoa, and Banana Granola Bars via Ambitious Kitchen.
Love these as a healthy snack option to keep on hand when hunger strikes!
Skinny Chocolate Chip Pretzel Cheesecake Bars via Amy's Healthy Baking.
How amazing does this combination of flavours sound!? And the fact that they're [healthier] is just icing on the cake!
High-protein Chickpea Omelet via Khushboo's Blog.
Have you tried garbanzo flour? Because this is making me think that I need to, stat.
Healthy Blueberry Lemon Muffins via Savory Nothings.
Loving the blueberry lemon combo in these healthier muffins! So refreshing and perfect for spring!
Your links…

3 things you did yesterday; 3 things you're doing today. Go!
Yesterday: ran some errands, grabbed coffee with a friend, and experimented in the kitchen.
Today: going to church, studying, and heading over to my parents' for dinner.
More places to find me!
E-mail — [email protected]
Twitter — runwithspoons
Facebook — runningwithspoons
Pinterest — runwithspoons
Instagram — runwithspoons
Bloglovin — runningwithspoons