Getting food poisoning while on vacation should be illegal.
I'm fine, but poor J has been feeling like death wishing he was dead (his words) since Thursday afternoon. Poor man. I guess having an allergy that prevents me from eating ALL the food has its advantages…
Needless to say, that definitely threw a wrench into some of our plans, but J seems to be feeling better and we've still got 1.5 days left before heading back home so we're going to try to take in as much as we can…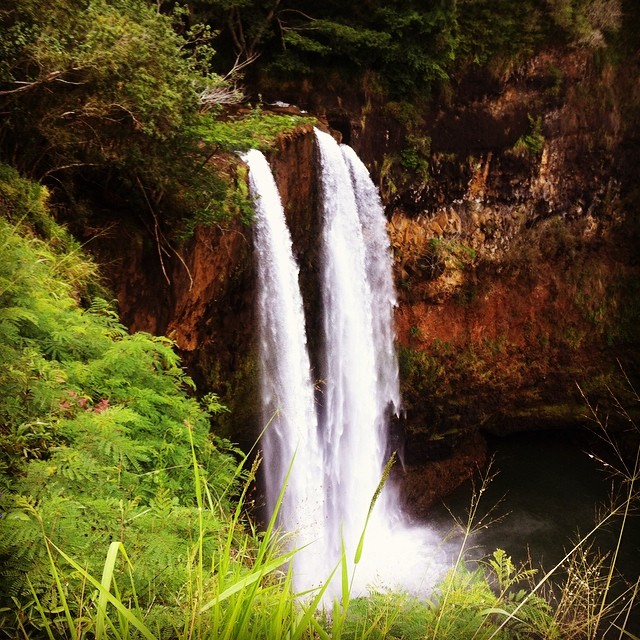 I hope you guys are doing well, and I'll talk to you soon! 😀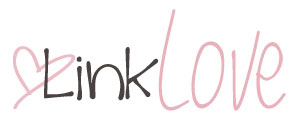 In my head…
. fitness .
How To Work Out On A Budget via Long Drive Journey.
Working out doesn't have to be expensive! Great tips on how to stay in shape without breaking the bank.
23 Ways To Get More Out Of Your Workout Routine via Greatist.
" A healthy exercise habit should blend fun and fitness, effort with results."
6 Reasons Women Should Lift Weights via Lifehack.
Don't worry about getting big and bulky, ladies! Weights are a great way to get lean.
. health .
So You Wanna Start Eating Healthier? via The Healthy Maven.
Great, no-nonsense advice about starting the journey towards a healthier lifestyle.
The Dangers of Sitting via Eat Great, BE Great.
An overly sedentary lifestyle may be doing you more harm than you think…
4 Things You Should Know About The New Nutrition Labels via Greatist.
I'm definitely curious to see how this goes over…
WHO Cuts Sugar Intake Recommendation In Half via Fox News.
First fat, now sugar. Fine… but what I really wish is that they'd just stop adding crap to our "food."
1200 Calories via Huffington Post.
"Please do not throw your own physical — and mental — potential out the window by starving yourself into skinny bliss. It's not worth it. And trust me, it's not bliss."
4 Signs Your Diet Might Not Be For You via Lifehack.
Just because it's trendy doesn't mean it's right for you. No one diet will work for everyone — take the time to figure out what works for you.
. happiness .
40 Things You Don't Want To Have To Regret in 40 Years via Marc and Angel Hack Life.
"Stop wasting time regretting what you did a year ago. Start doing what you have to do now, so that in a year's time you won't regret what you did today."
Love You, Mean It via The Almond Eater.
Amazing post about the importance of learning to accept and embrace the things about yourself that you can't change.
13 Things To Remember When Life Gets Rough via Lifehack.
Amazing attitude tips that'll help you get through those rough patches.
. beauty .
5 Teas To Revolutionize Your Beauty Routine via Wellness Today.
Not only for drinking… teas have some great benefits for your hair and skin as well.
. blogging .
5 Simple SEO Tops via Amuse Your Bouche.
Proper SEO is a great way to increase your blog traffic, and this post has some great beginner tips for those who are as confused about it as I was when I started.
Then Stop Reading My Blog via It's Progression.
A great post addressing the negativity that sours the blog world.
61 Lessons from 2000 Blog Posts via Run To The Finish.
It's always nice to be able to look back and see how much we (as bloggers) have grown over the years.
For my belly…
Slow Cooker Chicken Soup via The Healthy Maven.
Add this to the list of reasons that I need to invest in a slow cooker. One day….
White Chocolate Cranberry Protein Bars via Apple of My Eye.
You guys remember how obsessed I was with this combo… And homemade granola bars are always a win.
3 Ingredient Grain Free Crepe Style Pancakes via Keeping Healthy, Getting Stylish.
Simple ingredients, delicious results.
Chocolate Peanut Butter Dessert Hummus via Hummusapien.
I definitely know where the can of chickpeas in my pantry is going…
The Best Delicious Desserts Made Healthier From Around The Web via Greatist.
Satisfy your sweet tooth with these nutritious and delicious treats.
Your links…

Have you ever had food poisoning?
Three things you did yesterday; three things you're going to do today. Go:
Yesterday: went hiking, kayaking, and spent the night wandering the resort.
Today: church, going on a helicopter tour, and… we'll see after that.
More places to find me!
E-mail — [email protected]
Twitter — runwithspoons
Facebook — runningwithspoons
Pinterest — runwithspoons
Instagram — runwithspoons
Bloglovin — runningwithspoons