Hello, hello from this gorgeous place right here!!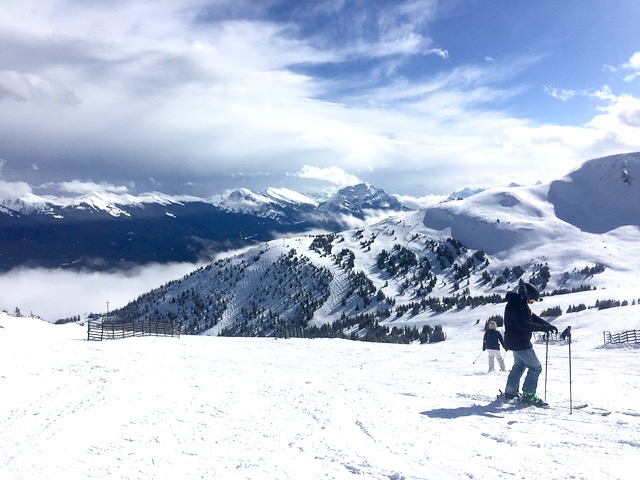 Gah! You don't even know how long I've been waiting to say that [again]. It's been two months – two.whole.MONTHS – since I've been able to go snowboarding in the mountains, and that's just not okay. But yesterday's run was so.freaking.good and more than made up for some of the time away — here's hoping for another awesome day of riding today!
So how are you guys doing? Anything exciting happening this weekend? I needed time away like WHOA, and this trip was just what the doctor ordered. I hope you guys are doing great, and I'll see your lovely faces again on Tuesday. In the meantime, here's some pretty awesome posts that I came across this week. Hope you enjoy!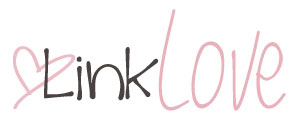 For my head…
. fitness .
Here's What Happens When You Actually Start Lifting Weights via Buzzfeed.
"You even become the go-to jar-opener person." <– 😂 😂 😂
Exhaustion Isn't A Merit Badge: An Argument for Holding Back via Foodiecology.
A great argument against the whole "no pain, no gain" mentality.
How To Start A Running Habit – Even If You Hate Cardio via Mind Body Green.
Love these tips on how to approach running to avoid injury or burnout.
. health .
7 Ways to Be More Body Positive via Fit Bottomed Girls.
Absolutely adore all these tips, especially #3 — "you can't hate yourself healthy." PREACH!
Binge Eating Disorder Facts via Popsugar.
With eating disorders becoming more prevalent, it's good to know the facts on some of those that are less talked about.
What EVERYONE Gets Wrong About Diet and Exercise via Mind Body Green.
SO much love for this post. Everyone who stresses about finding the perfect diet or exercise regime needs to read this.
. life .
Why You Should Celebrate Small Victories Daily via Cotter Crunch.
"Small steps and small victories may be hard to find valuable and exciting at first, but they will add up!"
The Downside of Perfectionism via Popsugar.
"Determination is a goal-focused and steadfast pursuit of your purpose. Perfectionism, on the other hand, doesn't actually care if you reach your goals. It only cares how you reach your goals."
15 Beautiful Castles That Look Like They've Been Taken Out of Fairy Tales via Over the Globe.
Can you imagine what it'd be like to grow up in one of these?!? And is it weird that my first thought was that I'd ride my bike down the halls? 😂
Read This If You're 23 and Have No Idea What You're Doing via Thought Catalog.
I'm gonna go ahead and argue that this can be valuable for people at any age.
15 Mantras That Will Give You Strength When You Need It Most via Marc and Angel Hack Life.
For those times where you need a good quote to pick you up. Or just kick you in the pants.
25 Stories of Petty Revenge That Will Reassure You Karma Is A Very Real Thing via Thought Catalog.
Ok. Some of these are just diabolically brilliant 😂 Though I'm not sure if I could pee myself just to prove a point.
. blogging .
5 Tips For Getting More Done via The Cuteness.
Number 3! Number 3 is what I need to go better on. Heck, I'm even failing at it as we speak 😂
Let's Talk: Originality via From Roses.
Really thought-provoking post about copying and the idea that nothing is truly original [because it's all been done before].
January Traffic and Income Report via Pinch of Yum.
Some great inspiration, AND a few good recommendations for things you can do for your blog this month.
5 Things To Decide Before Starting A Blog via Morgan Manages Mommyhood.
Really practical list of things you need to consider before you hit publish on your first post!
The Serious Eats Guide to Food Photography via Serious Eats.
So many tips for beginners! With topics like lighting, styling, camera settings, and post-processing covered in a super easy to understand way.
For my belly…
Chocolate Chip Banana Bread Brownies via Amy's Healthy Baking.
Uhm… hello! Chocolate chips, banana bread, and brownies mashed into one soft and chewy bar. Everything about these looks amazing.
How To Make An Oatmeal Latte via How Sweet It Is.
Combining two of my favourite morning things in one decadently delicious cup?!!? Genius.
Peanut Butter Chocolate Chip Pancakes via Clean Eats, Fast Feets.
You know my thoughts on chocolate for breakfast, and what better way to eat it than via deliciously fluffy pancakes?!?
Your links…

Let's chat!
3 things you did yesterday; 3 things you're doing today. Go!
Yesterday: drove up to the mountains, spent the day snowboarding, and hung out around Jasper.
Today: more snowboarding, making the drive back home, and passing out on my couch.
More places to find me!
E-mail — [email protected]
Twitter — runwithspoons
Facebook — runningwithspoons
Pinterest — runwithspoons
Instagram — runwithspoons
Bloglovin — runningwithspoons
Snapchat — runningspoons