Happy Sunday, friendly faces!
And Happy Easter to those who celebrate it 🙂 Just popping in quickly today to wish you guys an awesome day and share these great links I came across this week.
I've got my big announcement post that I mentioned a few days ago coming up either tomorrow or Tuesday (depending on how much writing I can get done today), so I'll talk to you then! 😘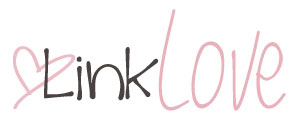 For my head…
. fitness .
How to Switch to a New Pair of Running Shoes via This Runner's Recipes.
Great advice on how to make the switch to a new type of shoe as painless as possible!
100-Rep Butt Workout via Popsugar Fitness.
Because who doesn't want a perky backside? Mmm hmm.
How Running a Half Marathon Made Me Way Better at My Job via MBG.
Great post about how the benefits of running go way beyond fitness.
. health .
Achieving A Balanced Attitude Towards Your Weight via The Cookie ChRUNicles.
Fantastic post about the things you should keep in mind if you're struggling to eat as much as your body really needs.
How Your Posture is Affecting Your Physical and Mental Health via The Everygirl.
5 very good reasons to sit/stand up straight, and advice on how to go about doing it.
Why It's Important to Stop Drinking Shots of ACV via Popsugar.
While apple cider vinegar has tonnes of great health benefits, there's a right way and wrong way to drink it.
. life .
7 Timeless Strategies for Finding Inner Strength via Marc and Angel Hack Life.
I especially love #1. It's a huge weight off the shoulders when you really internalize that.
How To Deal With Comparison Online via Wholeheartedly Healthy.
"… the world needs YOU. No one has your unique voice, your unique journey, your unique you-ness."
Overcoming Habit Procrastination via Zen Habits.
Awesome technique for getting yourself to do those things you really might not want to do at that moment.
On The Pressure for Beauty via The Domestikated Life.
A beautiful post about the very real pressure put on women [especially] to look a certain way.
Hating Yourself Doesn't Make You Thin via Yeah… Imma Eat That.
Such a powerful post about what we should really be focusing on instead of weight loss.
. blogging .
Things To Bear In Mind When It Comes To Your Blog via From Roses.
There may not be one right way to blog, but there are definitely some general things to keep in mind to make the experience better for you and your readers.
How To Build Your Blog By Solving Problems via The SITS Girls.
A great way to grow your audience is to constantly be asking yourself what you can give them, or what you can do for them. This post has some great tips.
How To Create a Blog Vision Board and Editorial Calendar via Start a Mom Blog.
My organizing/planning freak is kind of going crazy for this. I'm going to give it a shot!
For my belly…
Skinny Slow Cooker Cinnamon Rolls via Amy's Healthy Baking.
What the what?!?! Reason number 867 why I need a slow cooker in my life.
30-Minute Vegetarian Meatballs via Pinch of Yum.
I've never been huge on meatballs, but I do love the veggie kind… especially when they're so quick and easy!
Triple Coconut Bread via The Almond Eater.
Definitely not for the faint of heart (i.e. the coconut haters). But holy smokes does this look fluffy and delicious.
Chocolate Peanut Butter Oatmeal Cups via Hummusapien.
I'm just going to pretend the PB is AB and say this is one epic breakfast/snack!
Cauliflower Macaroni and Cheese via Making Thyme for Health.
How is this so ridiculously creamy without any cheese? This girl's a miracle worker with the veggies.
Layered Chocolate Coconut Fudge via Paleo Running Momma.
No words. Too busy drooling 😍
Your links…

Let's chat!
3 things you did yesterday; 3 things you're doing today. Go!
Yesterday: worked, ran some errands, and went to church.
Today: going to church, hanging with the fam, and possibly starting to pack.
More places to find me!
E-mail — [email protected]
Twitter — runwithspoons
Facebook — runningwithspoons
Pinterest — runwithspoons
Instagram — runwithspoons
Bloglovin — runningwithspoons
Snapchat — runningspoons