Can we just talk about this for a second?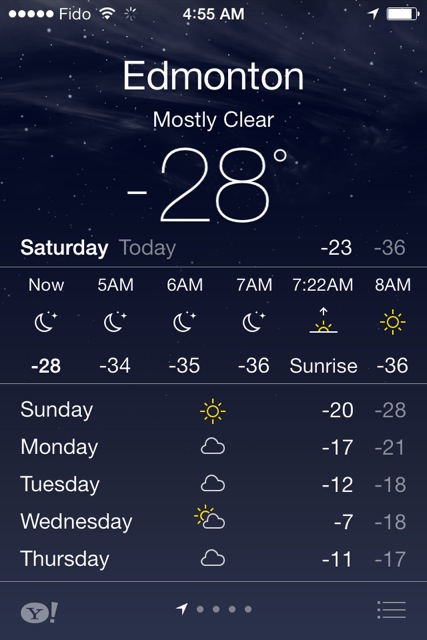 In whose mind is that kind of weather even remotely close to being okay?!? It's been -40ºC (-40ºF) with windchill all weekend long, making it pretty much impossible to go outside without feeling like your face is going to fall off. At least I only have one more day to endure before I'll be enjoying the warm sunny beaches of Hawaii. Squee!
On another positive note… a huge thank you to everyone who participated in this week's NEDA themed Thinking Out Loud. I didn't include any of those posts in today's Link Love simply because there were too many great ones and I couldn't pick my favourites… So if you have some extra time, go check those out — you definitely won't be disappointed.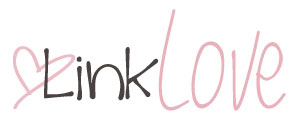 In my head…
. fitness .
How To Take Control Of Our Well-Being via Mrs. Murphy's Law of Fitness.
Great tips on how to easily fit more movement into your day without going to the gym.
Do You Stretch via Fit 'n' Cookies.
Great info on the importance of flexibility and some great visual examples of stretches you can do.
25 Ways To Run Faster, Stat via Greatist.
Some great tips on improving the speed of your runs.
Making Exercise A Habit via My Food 'N' Fitness Diaries.
Great tips on how to make exercise a regular part of your routine.
. health .
Avoid The 'Sitting Disease' At Work via Fox News.
Sedentary lifestyles have been linked to several chronic health problems. Some great tips on how to get some extra movement in if you're stuck in an office all day.
7 Natural Ways To Soothe Common Stomach Problems via Lifehack.
Oh digestive woes… Nothing can be more debilitating or annoying to try and figure out.
Life Lessons: On Counting Ingredients, Not Calories via Hummusapien.
Put down the diet butter and eat real food with ingredients you can pronounce…
When Does Healthy Living Become A Diet? via The Real Life RD.
An amazing post about the fine line between healthy living and a restrictive diet.
Hundreds Of Foods In The US Contain ADA Plastic Chemicals via Fox News.
Mmmmm… nothing like a bit of plastic with your bread.
5 Healthy Food Lies That May Be Making You Fat via Lifehack.
I'm a huge fan of debunking food myths. The truth about things like eggs, butter, and low-fat foods.
7 Tips For Choosing Supplements via The Lyons' Share.
Important things to consider when trying to figure out what kind of supplements you need to take.
. happiness .
15 Powerful Beliefs That Will Free You From Negativity via Marc and Angel Hack Life.
"It isn't easy to remain positive when negativity surrounds you, but remember that you have full control over what you choose to believe."
Never Merely Pretty via Apple Of My Eye.
Some amazing tips for women on how to improve body image.
14 People Who Failed Before Becoming Famous via MSN.com.
Proof that you should never give up on your dreams…
What 7 Women Who Overcame Eating Disorders Wish They'd Known Then via Greatist.
Ohhhh the things I would go back and tell my younger self… even though she wouldn't listen anyway.
What The Scale Isn't Telling You via Racing Bananas.
A great post about why it's not a good idea to put too much weight on the scale.
. blogging .
Blog Marketing 101: The Best Times To Blog And Share via With An Open Mind.
Great info on making the most of the time you devote to marketing your blog over social media.
31 Days of Writing Prompts for March via The SITS Girls.
In case you get hit with a serious case of writer's block…
Why I Will Never Have A Perfect Blog via Cotter Crunch.
And this is exactly why I love her…
Why You Should Incorporate Video Into Your Blog via In The Next 30 Days.
I seriously need to get on this — video takes your blog to the next level.
For my belly…
Baked Pesto Chicken Parmesan via Iowa Girl Eats.
A delicious 4-ingredient meal that's ready in under 30 minutes?! Yes please!
50 Healthier Peanut Butter Recipes You've Never Tried Before via Greatist.
… orrrrrr almond butter for those of us who have pesky allergies to deal with.
Your links…

How's the weather in your neck of the woods?
Three things you did yesterday; three things you're going to do today. Go:
Yesterday: worked most of the day to make up for the fact that I'll be away all next week, caught up with some friends over coffee, and went to the mall to pick up a few last minute things for my trip.
Today: church, packing, and going over to my parents' house for dinner.
More places to find me!
E-mail — [email protected]
Twitter — runwithspoons
Facebook — runningwithspoons
Pinterest — runwithspoons
Instagram — runwithspoons
Bloglovin — runningwithspoons