Happy Sunday, friendly faces!
How's the weekend been treatin' ya? Good I hope. Mine's been busy but productive, with lots of time spent running errands and baking new recipes in the kitchen. That being said, I plan on doing almost nothing today other than eventually heading over to my parents' to have dinner and watch the Olympics — I don't want to start the week feeling like I didn't even have a weekend. I hope you guys are enjoying a relaxing day as well, and I hope you'll find some helpful reads in this week's edition of link love. Don't forget to add your own favourite post to the link up!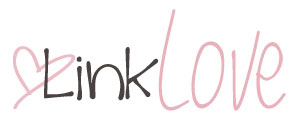 In my head…
. fitness .
Can Exercise Really Boost Your Mood via Hungry Healthy Girl.
As long as you're not over-training, exercise has been shown to have a positive effect on both mood and energy levels.
Being An Athlete On A Paleo Diet via My Healthy Happy Home.
Great tips on how to fuel your workouts when following a Paleo diet.
Mythbusting: Weight Loss Workouts via The Healthy Maven.
Cardio vs. strength training — which one comes out on top?
. health .
Confessions Of A Food Addict via Wellness Today.
Sugar addiction is a very real and very scary thing…
How To Find Your Happy Weight via Keeping Healthy Getting Stylish.
A great post about the idea that our bodies have a natural set point.
How 'The Biggest Loser' Sends An Unhealthy Message via Better With Sprinkles.
Sam shares some great points on the dangerous message that
How To Stay Healthy When You Work All The Time via Huffington Post.
3 great tips that will help you stay healthy when things get hectic.
. happiness .
Worth "It" via Snack Therapy.
Whatever your 'it' is (chocolate, rest, that cute shirt, a manicure), you deserve to have it in your life.
Something's Gotta Give via Olives 'n' Wine.
We're constantly being told to go, go, go, but at the end of the day, we have to do what's right for us.
25 Things You Need To Stop Wasting Time On via Marc and Angel Hack Life.
Great reminder to not let the unimportant things detract you from the important ones.
13 Reasons Why A Dog Will Make Your Life So Much Better via Huffington Post.
Because I didn't already want a dog badly enough…
30 Cheap and Awesome Date Ideas Under $30 via Greatist.
A great variety of date night ideas… just in time for Valentine's.
. beauty .
How To Add Life To Your Skin In Winter via Shiny Love Affair.
A great tutorial on how to give your skin a gorgeous glow even in the cold months.
. blogging .
7 Sites To Help You Make Money With Your Blog via Singing Through The Rain.
There's nothing wrong with wanting to make some coin from the time you put into blogging.
How To Perfect Your ABout Me Page via The SITS Girls.
Great tips on what to include on what's probably the most important page of your blog.
January Traffic and Income Report via Pinch Of Yum.
Such an amazing and inspiration resource for bloggers who want to monetize their blogs.
For my belly…
Healthy Banana Bread Chocolate Chip Oatmeal Breakfast Bars via Ambitious Kitchen.
Bananas, chocolate, and oatmeal… what more do you need to know?!?
Jalapeno Cheddar Sweet Potato Puffs via The Lean Green Bean.
You can never go wrong with cheese, sweet potatoes, and bacon.
Tortilla Chip Chicken Nuggets via Snack Therapy.
Crispy nuggets crusted with tortilla chips and cheese — be still my pounding heart.
Almond Joy Bars via So Small So Strong.
So.deliciously.doughy… Gah! And as an added bonus, gluten-free and full of healthy ingredients.
36 Valentine's Day Recipes via Sally's Baking Addiction.
A collection of delicious recipes to treat your sweetheart (or yourself!) to this coming Friday.
Meatball Parmesan Casserole via Shugary Sweets.
Did someone say cheese…??? 😯
Your links…

Have you been watching the Olympics? What's your favourite event?
Three things you did yesterday; three things you're going to do today. Go:
Yesterday: ran errands, worked on recipes, headed over to a friend's to watch the Olympics.
Today: church, heading over to my parents' for dinner, watching the Olympics.
More places to find me!
E-mail — [email protected]
Twitter — runwithspoons
Facebook — runningwithspoons
Pinterest — runwithspoons
Instagram — runwithspoons
Bloglovin — runningwithspoons