Happy Sunday, friendly faces! 😀
Welcome to this week's edition of Link Love, and a special edition at that. If you follow me on Instagram, you may have seen me post this little gem right here…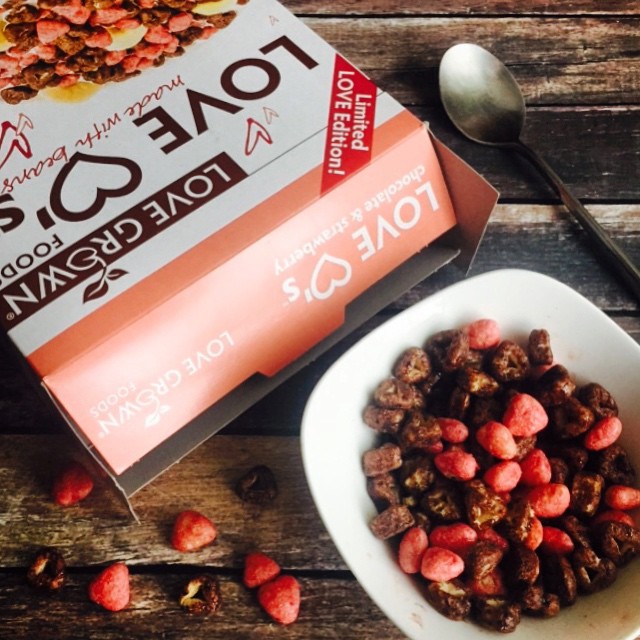 Those would be the new Love O's from Love Grown Foods — limited edition boxes of heart shaped strawberry and chocolate Power O's that are [almost] too adorable to eat… but too delicious to resist. They'll only be available for the first few weeks of February in a few select stores (see graphic below), so be sure to stock up when you see them! Or… you can enter today's giveaway for a chance to win a box of your own!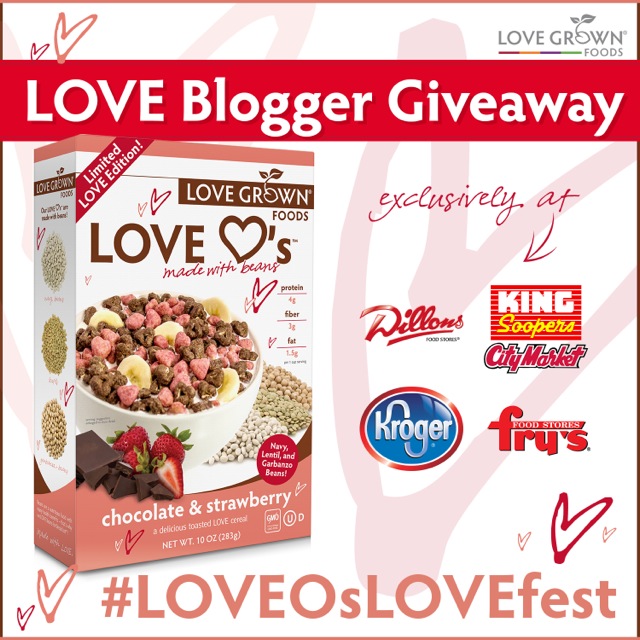 All you have to do is leave a comment letting me know whether you love your cereal dry or with milk, and I'll randomly pick a winner tomorrow morning. Yup! This giveaway will only be running today, and is open only to those living in Canada or the US (sorry international friends!). Good luck and happy Sunday! 😀
Giveaway is now closed. Congrats to Kristen D!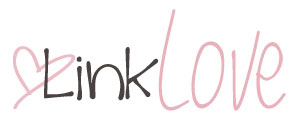 In my head…
. fitness .
How to Avoid and Recover from DOMS via Popsugar.
Some helpful tips on how to prevent sore muscles after your workout.
Building Muscle: The Do's and Don'ts via Fitness Perks.
Lots of great info about the importance of strength training and what to do/avoid while you're at it!
Workout Safety for Cooler Temps via Fix.com.
Helpful tips on how to stay safe when taking your workout outside in the winter.
23 Things That Inevitably Happen When You Start Getting In Shape via Buzzfeed.
So.very.true. It really does set your life on a whole different track.
. health .
6 Healthy Bedtime Rituals That Will Make Tomorrow Awesome via Popsugar.
Good practices to keep before bed if you want to have a good night's sleep.
Treating Seasonal Affective Disorder via Fix.com.
A handful of helpful tips on combatting the winter blues that can hit around this time of the year.
Natural Honey Citrus Syrups for Coughs and Sore Throats via The Yummy Life.
Forget cough drops and cough syrups! Whip up your own cold-killer at home!
. life .
10 Powerful Ideas That Will Change the Way You Work via Marc and Angel Hack Life.
Some pretty helpful tips on how you can boost productivity and creativity without overworking yourself.
9 Things You Should Be Able to Say About Your Life via Marc and Angel Hack Life.
Life is short… Live well today so you won't regret it tomorrow.
33 Reasons You Will Want to Visit New Zealand Right Now via The Planet D.
As if I need any more reasons to want to visit this place…
26 of the Coolest Hotels in the Whole Wide World via Earth Porm.
I tried to pick a favourite, but I couldn't do it. All of these look amazing.
25 Awkward Situations Every Person With Long Hair Knows All Too Well via Buzzfeed.
I'm pretty sure I've dealt with each of these at some point in my life…
. blogging .
Blog Content and Writing via The Wetherills Say I Do.
Blog success depends a lot on good content. These practical tips will help you with future content.
8 Ways to Boost Your Blog Presence When You're Bored via I Can Build A Blog.
Got a bit of downtime? Spend it doing some of these to give your blog a little boost!
8 Steps to Advertising On Your Blog via Singing Through The Rain.
Helpful info about the ever-confusing realm of blog advertising.
For my belly…
Banana Smoothie Breakfast Bites via The Big Man's World.
Helloooo my idea of perfection in a bite-sized ball. You need these in your mouth 😉
Dark Chocolate Raspberry Cookies via Two Peas & Their Pod.
Loving the combo of fruit and chocolate in these delicious melt-in-your-mouth cookies.
Nut-Free Banana Chocolate Chip Date Bars via Chelsea's Healthy Kitchen.
All my favourite things stuffed in one delicious bar. And they're allergy-friendly too!
Chocolate Chocolate Chip Greek Yogurt Banana Bread via Lovely Little Kitchen.
You guys know how much I love using yogurt in baking, and this quick bread looks phenomenal.
Flourless German Chocolate Quinoa Cupcakes via Making Thyme for Health.
I can't even handle how delectable these look. Cupcake perfection.
Blueberry Banana Soaked Oat Muffins via Clean Eats, Fast Feets.
Hello sneaky prep method to take these muffins up to the next level. Love it.
Vegan Gluten-Free Chocolate Cupcakes via Minimalist Baker.
I'm pretty sure these should be titled "How to Make People Fall In Love With You." Gorgeous.
Your links…

3 things you did yesterday; 3 things you're doing today. Go!
Yesterday: went for a run, spent some time planning a vacation, and had a friend over to watch movies.
Today: going to church, doing some studying, and going over to my parents' for dinner.
More places to find me!
E-mail — [email protected]
Twitter — runwithspoons
Facebook — runningwithspoons
Pinterest — runwithspoons
Instagram — runwithspoons
Bloglovin — runningwithspoons