Happy Sunday, friendly faces!
Or I guess I should say Super Bowl Sunday? Are you watching the big game? I think I've mentioned this before, but I know next to nothing about football. Like I literally don't understand why they have to stop and start all the time, or what counts as how many points, or how someone can survive after getting tackled by that many huge guys. BUT! I know who's playing this year, so… baby steps 😁 Heck, I may even watch bits and pieces of the game today.
Anywho,  we're doing another round of Link Love today, so if you find yourself with some spare time throughout the day, I hope you find something in this list that you enjoy. Have an awesome Sunday!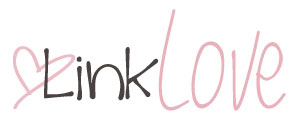 . fitness .
The Biggest Mistakes Trainers See In The Gym via Popsugar Fitness.
Hopping on social media between sets? Yeaaaaah, possibly not the best idea 😝
This 10 Minute Workout Is Just What Your Exercise Routine Needs via Career Girl Daily.
Apparently it's the most viewed exercise video on YouTube, so you might want to check it out!
. health & beauty .
Are Your "Healthy" Habits Causing A Leaky Gut? via Mind Body Green.
When you're doing everything you can to be healthy and you still don't feel good…
. life stuff .
Confessions of a Digital Hoarder via Becoming Minimalist.
Are you guilty of having 1000 things bookmarked and hundreds of e-mails showing up to your inbox that you don't even read? Mmm hmm.
7 Brutal Lessons That Ultimately Make Life Beautiful via Marc & Angel Hack Life.
I feel like it's the harshest experiences in life that teach us the best lessons.
Why Slacking Off Can Speed Up Your Productivity via Trello.
I mean… this is basically perfection to my procrastination loving butt. But it makes sense!
11 Shitty Things We Do But Never Admit via Mark Manson.
Lol. This. It's definitely a little raw, but very much true.
10 Tips for Cooking All Day Without Making A Mess via The Kitchn.
This is kind of perfection for my fellow food bloggers who spend their days in the kitchen, but they're awesome tips for anyone!
How To Avoid Comparison In The Age Of Instagram via Mind Body Green.
Good advice if you find yourself playing the comparison game with those who you follow on social media.
. blogging .
Top 10 Business Tips for Bloggers via Abbey's Kitchen.
Great blogging tips on everything from productivity to exposure to work/life balance.
Blogging in 2017: How To Disrupt And Get Noticed via ProBlogger.
Interesting concept. What do you guys think? Is it good to stir sh*t up just to get noticed?
What A Growth Hacker Would Do If She Was In Charge Of Your Blog via Huffington Post.
Great tips on how to get more exposure to your blog!
. food .
Simple Vegan Potato Salad via Minimalist Baker.
Healthy comfort food at it's finest. I could probably
Blueberry Avocado Banana Smoothie via Well Plated.
Your skin will love you for all the goodness in this smoothie.
Black Bean Breakfast Tacos via Gimme Some Oven.
I'm not the biggest fan of doing savoury for breakfast, but for these? I'd definitely make an exception.
Buffalo Cheddar Soft Pretzel Twists via Half Baked Harvest.
Literally the perfect snack food. Soft doughy goodness filled with cheese? Heaven.
Apple Cinnamon Paleo Hot Cereal via Paleo Running Momma.
How crazy comforting does this look?!  I'd almost be willing to give up my oatmeal for it.
No Bake Blueberry Muffin Energy Bites via Making Thyme for Health.
A blueberry muffin in bite-size form? Uhm. YES.
Vegan Taco Stuffed Sweet Potatoes via Hummusapien.
Ohhhhh man. I love me some stuffed sweet potatoes, and these look pretty incredible.
Vegan Latte Overnight Protein Chia Pudding via Cotter Crunch.
This may literally be the most nutritious way to get your caffeine in. Ah.maze.ing.
Your links…

Let's chat!
3 things you did yesterday; 3 things you're doing today. Go!
Yesterday: went to the Y, ran some errands, and hung out with a friend.
Today: going to church, seeing the fam, and watching the Super Bowl.
More places to find me!
E-mail — [email protected]
Twitter — runwithspoons
Facebook — runningwithspoons
Pinterest — runwithspoons
Instagram — runwithspoons
Bloglovin — runningwithspoons
Snapchat — runningspoons