Happy Sunday, friendly faces!
How's the weekend been treatin' ya? I spent so much time working in the kitchen yesterday that my oven gave out on me 😂 It started smoking, did a bit of hissing and spitting, and then straight up died. Luckily it was just some minor little part that took all of 10 minutes to replace, but I still got a pretty good kick out of it. And it was well worth the trouble because not only did I manage to knock out a few recipes for Spoons, but I finally nailed a recipe that I've been obsessing over for a handful of weeks now, and I seriously can't wait to share what I've been working on with you guys 😁
In the meantime, I've got some awesome links to share! This week is a little heavy on the blogging links, but they're some of my favourite to read so I hope you find them useful as well. Other than that, I'll see you… tomorrow (?)… with something that I haven't quite decided on yet. Bye!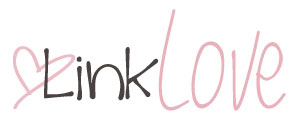 For my head…
. fitness .
10 Ways to Turn Your Chair Into A Gym via Popsugar Fitness.
Tried this and loved it. Who knew a chair could become such a great addition to your at home gym?!
5 Signs You're Doing Too Much Cardio via Mind Body Green.
It's hard to believe that exercising less can actually do more for us in a society that constantly pushes us to be active, but this is one I'm definitely vouching for since I experienced it firsthand.
. life .
One Thing You Should Remember About Doing One Thing at a Time via Marc and Angel Hack Life.
This is actually something that I'm really working on implementing more – multitasking is the bane of my existence.
Creating a Fulfilling and Effective Routine When You're An Introverted Creative via Jen Carrington.
How do you continue grow and thrive when you also want to run away and hide? Some great tips here!
12 Ways to Overcome Online Jealousy via Pinch of Yum.
That comparison trap can be a difficult one to avoid, especially in the blogging sphere. Love these tips on dealing with it.
25 Photographs That Change The Way You See Our Planet via Where Cool Things Happen.
Some of these are just nuts…
25 Sandwich Hacks to Spruce Up Bagged Lunches via Dose.
#14 looks epic. And I'm seriously curious if #11 actually works…
6 Things I Know For Sure About Body Image and Health via Mind Body Green.
While there may be varying opinions on what's sexy, healthy, and acceptable, some things always ring true.
How Body Image Affects Relationships via Popsugar.
Because how can we let others love us if we can't even love ourselves?
. blogging .
Is Your Blog's Footer Working For You? via Krista Rae.
Don't discount this space just because it's at the very bottom of your page! It's a great place to put a "Call To Action" or direct your readers to specific pages.
20 Ten Minute Tips for Your Blog via The Nectar Collective.
The huge amount of tasks on your blogging to-do list can be overwhelming and leave you not knowing where to begin. This list has some great ideas of quick tasks you can do to get ahead.
Tax Tips and Income Tracker for Bloggers via Northern Belle Diaries.
A really helpful and easy to understand lesson on the taxes we have to file as bloggers.
Top 10 Tips to Make You a Better Blogger via The SITS Girls.
Really great simple steps you can take to make you a better blogger, as well as the mindset you should keep.
4 Steps for Creating A Powerful Social Media Strategy For Your Blog via BGB Community.
Love these tips on how to prevent social media from overwhelming you… especially the first one!
An Open Letter Confessing My Secret Fears as an Online Entrepreneur via Olivia.co.
A beautifully honest post that brings to light the fears that a lot of us bloggers probably felt at some point.
5 Things That Pro Bloggers Do After They Hit Publish via Kyla Roma.
Because what you do after you write your post is just as important as writing the post itself! Increase your chances of getting your work seen with these great tips.
For my belly…
Buffalo Cauliflower Quinoa Meatballs via The Almond Eater.
Oh hello! I've never been a fan of traditional meatballs, but I do love the look of these spicy vegan ones!
Flax Almond Meal Banana Muffins with Dark Chocolate via Ambitious Kitchen.
How amazing do these look?!?! You'd never guess they were completely grain-free.
Garlic and Chive Dinner Muffins via The Vegan 8.
Who says muffins can only be eaten for breakfast and snacks?!
Chocolate Chip Almond Butter Banana Bread via Half Baked Harvest.
Basically what my dreams are made of… Swooning hardcore over here.
Peanut Butter Banana Breakfast Pizza via Hummusapien.
Alexis said it best –> "I mean cheesy pizza is so last Thursday." Love this!
Flourless Lemon Poppy Seed Muffins via Making Thyme for Health.
Sweet and bright <– Sarah described them perfectly. These look awesome for spring!
Honey Almond Fudge Cups via Paleo Running Momma.
Two of my very favourite foods combined in one soft and and fudgy cup? Smitten.
Your links…

Let's chat!
3 things you did yesterday; 3 things you're doing today. Go!
Yesterday: ran some errands, spent a tonne of time baking, and had a game night with some friends.
Today: going to church, going snowboarding at the local hill, and having dinner with the fam.
More places to find me!
E-mail — [email protected]
Twitter — runwithspoons
Facebook — runningwithspoons
Pinterest — runwithspoons
Instagram — runwithspoons
Bloglovin — runningwithspoons
Snapchat — runningspoons