Happy Sunday, friendly faces!
How the heck's your weekend been? Mine's been… uneventful. I had plans to get a lot of things done, but my stomach started feeling a little wonky on Friday night and I ended up just hanging around at home for the better part of yesterday. I don't think I actually came down with anything, but I didn't really feel up for anything either… ya know? Here's to today being a better one!
On the plus side, I finally got to indulge in a bit of reading beyond the usual handful of pages that I manage to sneak in before I pass out for the night, so that was nice. And I got to spend most of the night vegging out on the couch with some classic movies, which was super relaxing. Funny how our bodies have a way of forcing us to slow down sometimes…
And speaking of time! I hope you find some to check out these awesome reads I came across this past week. And I'll see your friendly faces soon!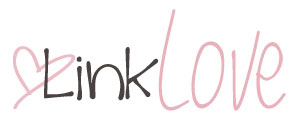 For my head…
. fitness .
Running Less Can Actually Be Better for Your Body via Popsugar Fitness.
Why it's not a bad idea to mix up your workout routine rather than just focusing on one type of exercise.
The 10 Best Exercises To Do From Home via The Bodybuilding Blog.
Who needs a gym?! A great list of exercises that you can do from the comfort of your home.
. health .
Simple Things You Can Do For A Healthy and Happy Life via Jill Conyers.
While the finer details can vary from person to person, there are some things that we can all do to be healthier and happier.
What Happens When You Weigh Yourself 15 Times In One Day? via Women's Health.
A neat experiment that reinforces the idea that we shouldn't put so much weight on the number on the scale.
An Open Letter To My Body: You Are Perfect As You Are via YourTango.
Let's be real – our bodies are freaking rockstars for putting up with all the crap that we've put them through over the years.
. life .
52 Good Morning Mantras That Will Change Your Life via Marc and Angel Hack Life.
Because everyone needs more positive quotes in their life.
14 Bad Park Jobs That Totally Deserved What They Got via Dose.
😆 Dying. Looks like I need to start carrying around some chalk…
5 Great Lessons A Child Can Teach an Adult via The Unbounded Spirit.
There are times where I swear I was smarter when I was 10 years old…
20 Magic Paths Begging To Be Walked via The Bored Panda.
Tell me you wouldn't love to find yourself walking on one of these gorgeous paths. I'm smitten.
24 Pictures That Will Make You Feel Better About The World via Buzzfeed.
I seriously love seeing this kind of stuff. Definitely feeling the warm and fuzzies inside.
10 Simple Beauty Hacks That Will Revolutionize Your Routine via Daily Makeover.
I've tried #2, 4, 7, 8, 9, and 10, and they really do work. Just be careful with #7 😆
. blogging .
Work Smarter, Not Harder: Finding Work-Life Balance via The SITS Girls.
Definitely something that I need to work on more… Multitasking is my biggest weakness.
The Non-Techie Guide to SEO for Bloggers via By Regina.
Helpful tips on how you can get your blog noticed by search engines written in a super simple to understand way.
Time Wasters That Take Away From Your Blogging Time via The SITS Girls.
Great tips for avoiding those things that make us feel all ADD when we're on the computer and take away from our productivity.
9 WordPress Design Mistakes to Avoid via Angie Makes.
Looks matter! Don't let a bad design turn people away from your blog!
For my belly…
Healthy Flourless Morning Glory Muffins via Making Thyme for Health.
How perfect doe these look? So fluffy and tender that you'd never guess they were made without any flour!
Chocolate Dunked Salted Honey Nut Bars via Half Baked Harvest.
Sweet, salty, and dipped in chocolate?!?! Somebody hold me…
Sweet and Salty Trail Mix Granola via Clean Eats, Fast Feets.
This could be very dangerous for me. Granola is my kryptonite, and when it's rockin' the sweet 'n' salty combo? Swoon.
Paleo Vanilla Cupcakes with Chocolate Ganache via The Paleo Running Momma.
Ok. I I didn't know these were Paleo, I definitely never would have guessed it. Gorgeous!
Your links…

Let's chat!
3 things you did yesterday; 3 things you're doing today. Go!
Yesterday: worked on the blog, did a bunch of reading, and vegged out with classic movies.
Today: going to church, going out for a run, and having dinner with the fam.
More places to find me!
E-mail — [email protected]
Twitter — runwithspoons
Facebook — runningwithspoons
Pinterest — runwithspoons
Instagram — runwithspoons
Bloglovin — runningwithspoons
Snapchat — runningspoons