Happy Sunday, friends! 😀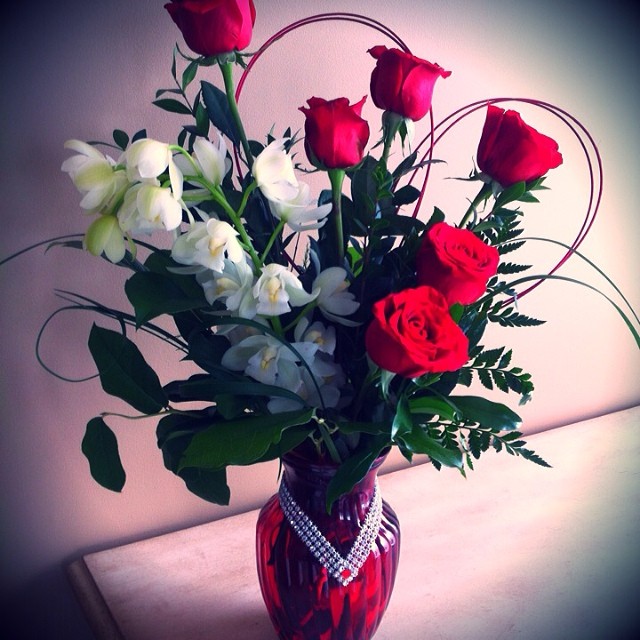 Did you have a good Valentine's Day? I didn't end up getting a chance to Skype with J, so I spent the majority of my night cuddling up to a good book and some chocolate instead. Not my first choice, but I suppose I can't complain — the man did send flowers, the weekend is a long one, and the weather's finally warmed up so I've finally been able to get back out on the slopes again. Woop, woop!
I hope you guys have an awesome Sunday, and if you find yourselves enjoying some downtime, be sure to check out some of these great links!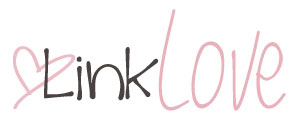 In my head…
. fitness .
60 Minute High Energy Workout Playlist via Nut Butter Runner.
Because good music makes your feet grow wings…
9 Easy Ways To Become Fitter This Year via Lifehack.
"The key to changing habits is making small changes and focusing on one thing at a time."
Improve Your Workout Regimen With A Rest Day via Wellness Today.
Never underestimate the importance of a rest day in reaching your fitness goals.
5 Surprising Health Benefits of Yoga via Huffington Post.
There's more to yoga than simple flexibility and stress-relief.
. health .
Biggest Loser Winner Says She May Have Gone Too Far via Huffington Post.
… ya think?!? Rachel denies accusations of an ED — I do hope she's healthy.
10 Ways To Use Coconut Oil via Keeping Healthy Getting Stylish.
Great ways to incorporate more of this amazing oil into your life.
Building A Support System for Gluten Free Kids via Cotter Crunch.
Some really great tips on raising kids with food allergies.
10 Reasons Why You Need To Sleep Even Though You're Busy via Lifehack.
If you think sacrificing sleep to get more done makes you more productive, think again…
30 Sugar Substitutes For Any And Every Situation via Greatist.
Some healthier ways to satisfy that sweet tooth…
8 Reasons Why You're Still Hungry After You Eat via Men's Health.
6 Things You Need To Know About Protein via Lifehack.
Do your research before jumping on the high-protein bandwagon…
A Guide To Eating Out For People With Food Allergies via Huffington Post.
Great tips to make eating out a little less stressful if you suffer from allergies.
13 Surprising Uses for Honey and Cinnamon via Bembu.
As if I needed more reason to love those two foods…
. happiness .
10 Secrets To Happiness You Keep Forgetting via The SITS Girls.
Being happy requires some conscious effort — you can't just sit back and hope for the best.
On Body Image Activism via Better With Sprinkles.
Some great ways to fight back against the unhealthy images promoted by the media.
What Does God Want Me To Do? via Fit 'n' Cookies.
If we put our trust in God and believe everything happens for a reason, our anxieties fall away.
10 Things Smart People Don't Do via LifeHack.
Life smart, not necessarily book smart…
. blogging .
How To Create A Self Portrait via The SITS Girls.
Having pictures of yourself on your blog helps your readers connect with you. Great tips!
For my belly…
Roasted Butternut Squash and Apple Soup via Shiny Love Affair.
I've started craving soups like a madwoman lately, and this is one of my favourite combos.
25 Wholesome Homemade Protein Bar Recipes via Bembu.
Shameless plug 😀 But really… everyone knows homemade bars are the best.
Sweet Potato Breakfast Hash via Eat Great, BE Great.
Such an amazing combination of flavours and textures. Yum, yum.
Mini Pizza Quinoa Bites via Iowa Girl Eats.
Did someone say mini bites of cheesy goodness?!?! 😯
Your links…

What did you end up doing for Valentine's?
Three things you did yesterday; three things you're going to do today. Go:
Yesterday: took advantage of the post-Valentine's chocolate sale, went snowboarding, caught up with a friend.
Today: church, snowboarding, and going to my parents' for dinner.
More places to find me!
E-mail — [email protected]
Twitter — runwithspoons
Facebook — runningwithspoons
Pinterest — runwithspoons
Instagram — runwithspoons
Bloglovin — runningwithspoons