Happy Sunday, friendly faces!
And Happy Valentine's Day!! I know, I know… It's a Hallmark holiday that a lot of people love to snark on, but I'm wishing you a happy one anyways because why the heck not?! If you were here, I'd even make you some blueberry pancakes…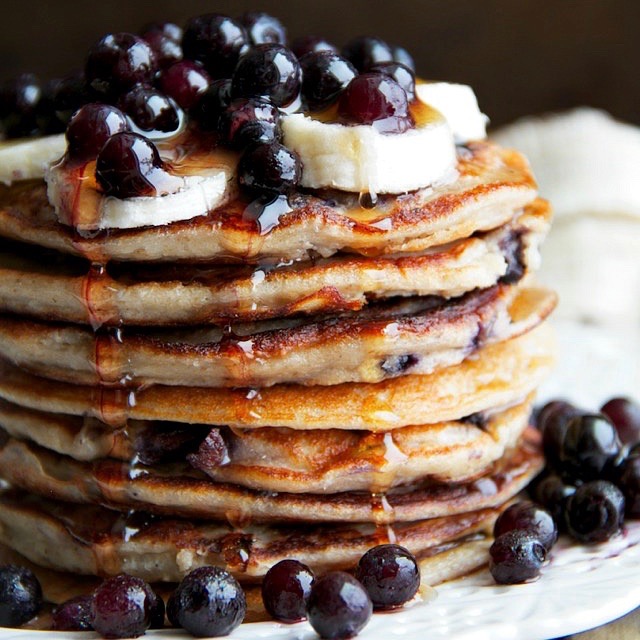 … but you're not here so that was basically nothing but a shameless plug 😉 Love you!
So hey! How's your weekend going so far? I spent most of mine catching up on all the errands I neglected while my attention was devoted to fixing Spoons, so it felt nice to kind of disconnect and get back to real life. And on the topic of Spoons, how are we liking the new look?!? I know it looks pretty similar to the old one, but I wanted to keep the overall feel the same and just improve on some of the finer details. I'm still playing around with some of the coding and customization, but I'm really happy with it overall – it feels like home!
And now that I've talked your ears (eyes?) off, it's time to get to the awesome links I found this week over the past two weeks. I tried not to go overboard after not having a chance to post last week, so you're welcome for not putting 50+ tabs into your browser 😜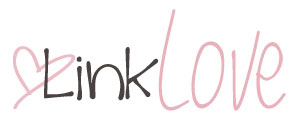 For my head…
. fitness .
Create A Gym In Your Home With 10 Affordable Essentials via Popsugar Fitness.
No gym membership? No problem! Stock up with a few basics to get a great workout in without having to leave home.
Finding Balance Between Our Diets & Workouts via The Cookie ChRUNicles.
Are you fuelling properly for your activity level? You'd be amazed how much our bodies need to function optimally.
. health .
7 Common Nutrition Myths via fANNEtastic Foods.
With so much information out there, it's important to keep in mind that not all of it is necessarily true…
Yoga Sequence to Relieve Lower Back Pain via Popsugar Fitness.
A great set of stretches to relieve back pain, especially useful for those of us who sit in a chair for long periods of time.
7 Hormonal Imbalances That Could Explain Your Health Concerns via Mind Body Green.
Hormones play a huge role in our overall health, and having levels that are out of whack can actually contribute to things like weight gain, fatigue, and moodiness.
7 Natural Anxiety Remedies via Popsugar.
Having struggled with anxiety for pretty much as long as I can remember, I can definitely say that all of these work wonders.
. life .
10 Things Enormously Productive People Refuse to Do via Marc and Angel Hack Life.
It's true that we're the biggest things that stand in our way, and I'm loving this approach to getting sh*t done.
32 Real Life Cheat Codes That Will Change Your Life via Buzzfeed.
Gotta love that drinkable toilet cleaner! 😯
5 Empowering Questions for a Self-Kinder and More Successful 2016 via The Positivity Blog.
… because there's so much more room for success when you remove all the negativity.
That's Not My Size Anymore via The Domestikated Life.
Love this! And I'm betting it's something that most of us can relate to.
4 Unique Ways to Let Go and Get Over Failure via Marc and Angel Hack Life.
Failure is a part of success – there's no way around it. But dealing with it can sometimes be a challenge, which is why pep talks like these are awesome.
. blogging .
8 Productivity Tips for Working From Home Effectively via The Cuteness.
Working at home definitely isn't without its challenges, and I'm loving these tips for being more productive.
How To Create Your Blog Media Kit via Sagan Morrow.
"A blog media kit is an absolute must when working with brands. It includes the basic info and stats about your blog, as well as the types of partnerships you're willing to do and your fees."
The Ultimate List of Blogger Networks via Shaping Up To Be A Mom.
A great list of blogger networks that you can apply to for sponsored work.
For my belly…
Paleo Chocolate Chunk Cookies via Ambitious Kitchen.
Who says you have to give up cookies just because you're grain-free!?
Chocolate Beet Cupcakes with Chocolate Avocado Frosting via Making Thyme for Health.
I'm betting you would never guess there are beets and avocado in these decadent looking cupcakes!
Honey Lemon Vanilla GF French Toast via Cotter Crunch.
How amazing does this flavour combo sound?!? Definitely a French toast I'd give up oatmeal for.
Chocolate Hazelnut Crepes via Top With Cinnamon.
If you make these for me, I will love you forever.
Black Bean Veggie Burgers with Chipotle Honey Mustard via Peas & Crayons.
You guys know I'm a sweets girl at heart, but holy.SNAP. This veggie burger looks freaking epic. I die.
Blueberry Muffin Breakfast Cookies via Minimalist Baker.
Cookies for breakfast! Deliciously soft and tender gluten-free oatmeal cookies, at that.
Healthy Fluffy Low Carb Pancakes via The Big Man's World.
They're so fluffy I could DIE! No seriously… this is epic level fluffiness.
Your links…

Let's chat!
3 things you did yesterday; 3 things you're doing today. Go!
Yesterday: ran some errands, went snowboarding at the local hill, and went to see Deadpool.
Today: going to church, meeting a friend for lunch, and having dinner with the fam.
More places to find me!
E-mail — [email protected]
Twitter — runwithspoons
Facebook — runningwithspoons
Pinterest — runwithspoons
Instagram — runwithspoons
Bloglovin — runningwithspoons
Snapchat — runningspoons