Hello, hello friendly faces! Hope you're having a fabulous weekend.
We're having a cold one up here in Alberta, and while things have warmed up to a nice and toasty -17ºC (1ºF), the -30ºC (-22ºF) that graced us on Friday and Saturday meant I spent the majority of my weekend sitting inside with a hot drink within arm's reach at all times. Yesssss, it's been an exciting couple of days filled with studying, baking, and behind-the-scenes blog work, but at least the weather gave me a good excuse to catch up on some things that I've been neglecting.
Thankfully, things are starting to warm up so I'm hoping to hit the slopes to do some snowboarding today, and if that doesn't pan out then at least I have more Christmas decorating to look forward to. My parents are putting up their tree tonight and I figured I'd be a good daughter and help them out 😉
But enough of my rambling. I'll do a little weekend recap tomorrow, so enjoy some link love today!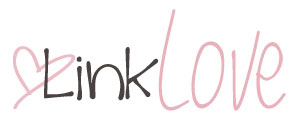 In my head…
. fitness .
15 Surefire Strategies to Stay Fit From Thanksgiving To New Years via Huffington Post.
Great tips on sneaking some fitness into your holiday schedule!
5 Good Reasons to Skip Your Workout via Health.com.
Sometimes skipping your workout is actually more beneficial than forcing your way through it.
. health .
7 Health Problems Improved By Sleep via Huffington Post.
When it comes to your health, getting a good night's sleep is one of the best things you can do.
Back When I Ate The HLB Way via Run Pretty.
Oh the things I used to choke down in the name of "health"… it makes me cringe.
How Much Water Should I Drink To Stay Hydrated? via Greatist.
Too much? Not enough? It can be a tricky thing to figure out.
Anxiety in Your Head Could Come From Your Gut via Wellness Today.
Super interesting notion about the bacteria balance in our gut having a huge effect on our mental state.
A Life Without The Scale via The Cookie ChRUNicles.
Amazing post. Don't let a meaningless number define how you feel about yourself.
5 Reasons You Can Skip Weighing Yourself via Health.com.
Bottom line: the scale doesn't really tell you anything useful.
. happiness .
12 Lies People Love to Tell You via Marc and Angel Hack Life.
Seemingly innocent lies that are holding you back from living your true potential.
9 Fears You'll Regret Never Facing via Marc and Angel Hack Life.
Don't let fear hold you back from living out your full potential.
. blogging .
How To Make Pinterest Work For Your Blog via Barbie Bieber and Beyond.
Great tips on using Pinterest to drive more traffic to your blog.
Bookmarked: Blogging Tips via The Lean Green Bean.
Any questions you ever had about blogging are probably answered in this amazing collection of links.
For my belly…
Skinny Cranberry Bliss Bars via SkinnyTaste.
The combination of cream cheese, cranberries, and chocolate? Perfect for the holidays!
Grain Free Sugar Cookie Cutouts via Fit Foodie Finds.
Made with coconut flour and sweetened with honey; a delicious twist on traditional sugar cookies.
DIY Mason Jar Nut Butters via Hello Veggy!
If anyone wants to know what to get me for Christmas, I'd love a jar of Chocolate Mint AB!
Caramelized Apple Gorgonzola Pizza via Sally's Baking Addiction.
The combination of apples and cheese makes me swoon. Throw pizza in the mix and… ugh… I die.
Spaghetti Squash Sausage Lasagna Boats via Skinny Taste.
Just one more delicious reason for me to finally bust out that spaghetti squash…
60+ Christmas Cookies via Shugary Sweets.
A great collection of recipe sot inspire your Christmas baking.
. – . – . – .
Does it get cold where you live? Do you always have snow for Christmas?
Three things you did yesterday; three things you're going to do today. Go:
Yesterday: baking, blog maintenance, and Christmas shopping.
Today: church, [hopefully] snowboarding, and heading to my parents' to help decorate.