The holiday season is, without a doubt, my favourite time of the year.
The sights, the smells, the magical feeling in the air. Love.it.all. While I try and hold myself back from heading into full-blown Christmas mode until the first of December, I'm usually more than ready to go by around mid-November. What can I say? I'm a sucker for the Christmas spirit.
That being said, I know not everyone shares my enthusiasm. Heck, there are times where even I don't share my enthusiasm. The holidays can be a lonely and stressful time, making the idea of holiday cheer nothing more than wishful thinking. Thankfully, there are things we can do to help ourselves get into a more festive mood, so I thought I'd share some of my favourite ways to foster up the Christmas spirit.
. – . – . – .
1. Decorate your home/room/space…
Hang garlands, lights, and wreaths… bust out the snowmen and reindeer… put up the tree — fill your outer world with all things Christmas and your inner world will follow suit. Throw on some Christmas music, bake up a batch of cookies, and make it an event by involving family or friends. I dare you to not feel festive after that. Heck, I double dare you.
2. Listen to Christmas music… and sing along!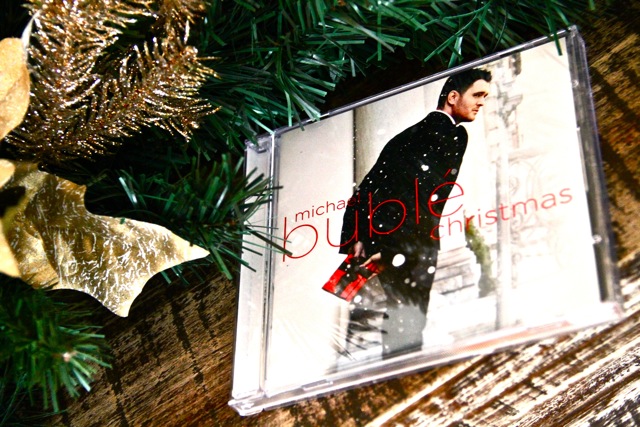 There's nothing like a bit of music to help get you the mood (mind's outta the gutter, people!). Toss in your favourite Christmas cd (Mr.Buble's is mine) while you're bumming around your house or driving in your car and you'll have a hard time avoiding the Christmas cheer. Bonus points — sing along! Singing has been shown to help lift a bad mood, so while you may have to fake your way through Jingle Bells and Deck the Halls, you should be feeling a lot more cheery by the time All I Want For Christmas comes along.
3. Watch Christmas movies…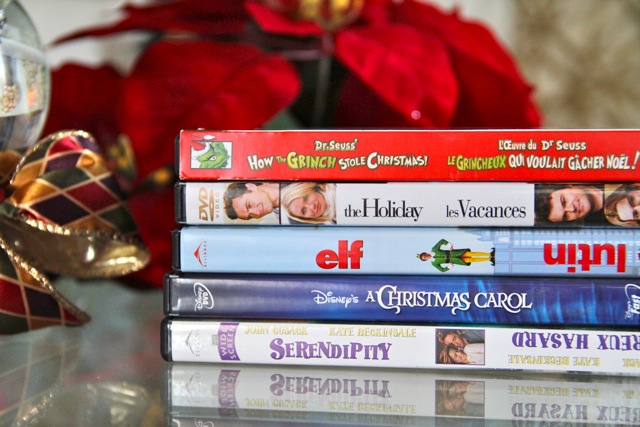 There's nothing better than curling up on the couch on a dark snowy night with the tree lit up and a Christmas movie playing on TV. Some of my favourites include: Elf, Love Actually, A Christmas Carol, Rudolph the Red-Nosed Reindeer, How The Grinch Stole Christmas, Home Alone, The Holiday, and The Man Who Saved Christmas. And if you don't have any movies in your collection, ABC will gladly help you out with its 25 Days of Christmas holiday movie marathon (how I wish I had cable!).
4. Bake!…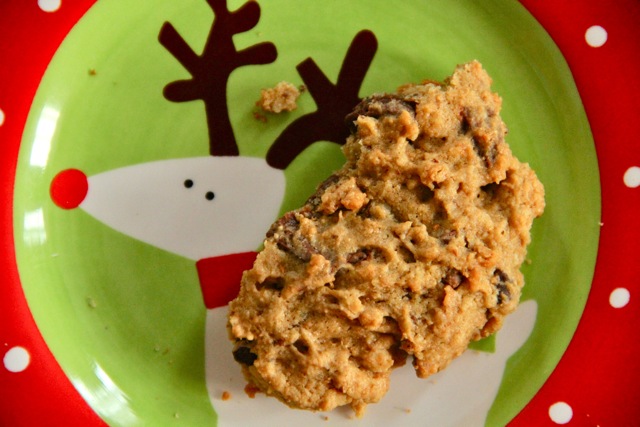 Christmas and cookies go hand in hand. Snickerdoodles, gingerbread, thumbprints, shortbread, snowballs, sugar cookies… the options are endless. Not only can the act of baking leave you feeling more festive, but a batch of homemade cookies makes a great gift as well! Make it an event by inviting your friends or family over for a cookie baking party, and take the treats in to work or school to share with coworkers and classmates.
5. Enjoy special seasonal treats…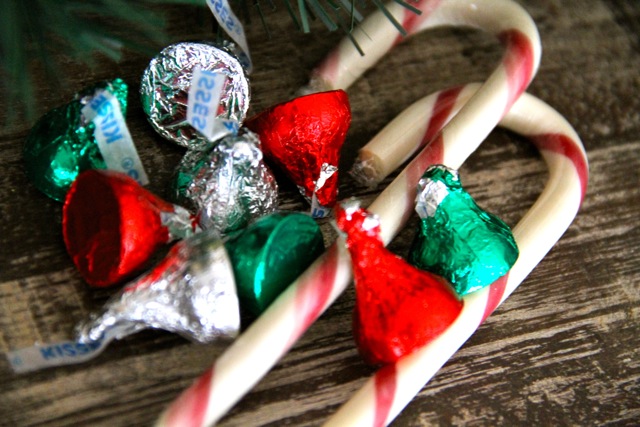 'Tis the season for candy canes, gingerbread, egg nog, and brightly packaged chocolate — take full advantage and enjoy it. There are certain treats that only come out around this time of the year (the jam-filled gingerbread hearts are among my favourites) so they automatically get associated with the holidays and evoke good memories of Christmases past.
6. Get crafty…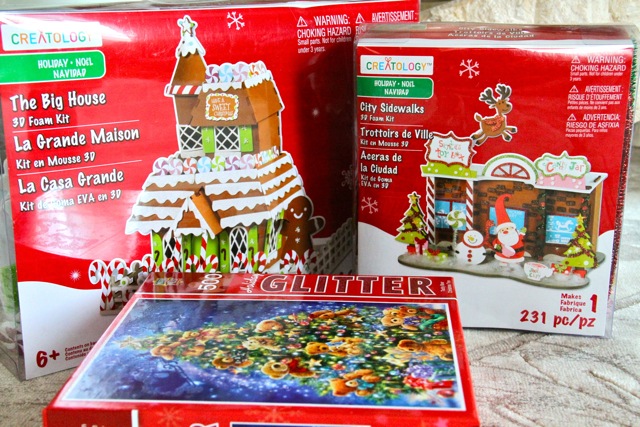 Whether you want to build a gingerbread house, make a wreath, or put together a store-bought craft set, the holidays are a great time to get creative. Not only do DIY projects make meaningful gifts, but DIY decorations add a lovely personal touch to your home. And if you don't know what to make, check out Pinterest for some amazing inspiration or hit up Michael's for some fun craft kits.
7. Send out Christmas cards…
Spreading the holiday cheer is a great way to start feeling more festive yourself, so take some time out of your day to sit down and write cards to your family and friends. We live in an age where technology allows us to instantly connect with people who are halfway around the world, but there's just something more magical about good old-fashioned snail mail.
8. Give…
The holidays are a time of giving, not only to family and friends, but to those who are less fortunate as well. Whether you donate old coats, toys, food, or time, look for charities to support, either in your area or online. One of my favourites is Operation Christmas Child — a project that sends shoeboxes packed with essential items to children around the world that have been affected by war, poverty, disaster, and disease.
9. Head out to the malls…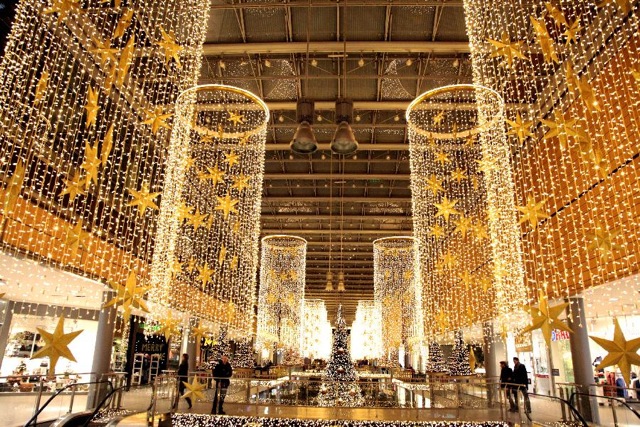 [source]
While this may not be for everyone, heading out to the malls can be a great way to feel more festive. The beautiful decorations, the gift sets, the Christmas music, and the busied excitement of others can help contribute to your own holiday spirit. Yes, it's true that Christmas has become a little too commercial, but you don't necessarily have to buy anything — just feed off the festive atmosphere.
10. Check out holiday events in your town…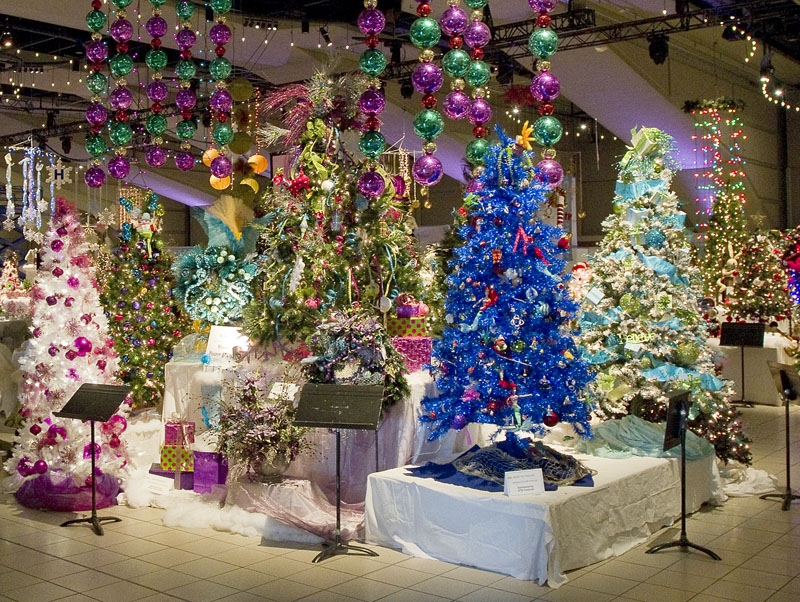 [source]
Most places begin hosting special holiday events in late November, and attending these is a great way to build up some holiday cheer. Light displays, festival of trees, plays, ballets, concerts, dinners, holiday parties — check out what your area has to offer and make the most of it!
. – . – . – .
What are some ways that you get into the Christmas spirit?
Do you send out Christmas cards?
What food do you associate most with this time of the year?