Happy Sunday, friendly faces!
How's the weekend been treating you so far? Actually, how's the weather been treating you?? I know people only talk about the weather when they have nothing more important to say, but considering all the craziness that's been happening over on the east side of the continent, I think it warrants a quick mention. I hope everyone affected by the storm has been staying safe and warm, because I hear it's the worst one since… well… basically since I've been alive.
BUT! I have some good news! Actually, I have some good reading material to share with you, but that's good news if you're stuck at home! And if you get tired of reading, you can always switch to baking. I hear these muffins are pretty great. Unless brownies are more your thing.
Either way, I hope you guys are having an awesome weekend, and I'll talk to you soon!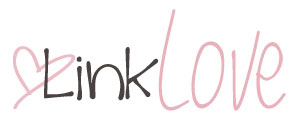 For my head…
. fitness .
8 Fitness Apps to Try via Peanut Butter Fingers.
How did I not know about these?!?! Great resources if you're looking to get a good at-home workout in
5 Things I Do Every Day to Make Myself a Better Runner via The Cookie ChRUNicles.
Great tips on things you can do outside of running to improve your running.
The Simple Techniques That Will Help You Run Longer via Popsugar.
I'm currently working on pushing myself out of my comfortable distance, so I very much need these!
21 Things No Self Respecting Person Should Do At The Gym via Huffington Post.
We've all been guilty of at least one of these at some point! And they're worth a good laugh.
. health .
Keep the Winter Blues Away With These 7 Mood-Boosting Foods via Popsugar.
Food really is the best medicine, not only for our physical health, but mental as well.
10 Signs That Point Towards Disordered Eating via BlogHer.
Disordered eating can be so easily masked by the desire to be healthier, and what starts out innocently can actually lead us down a really unhealthy road. Be aware of the signs that you're taking it too far!
Why I Hate Dieting and the Restriction Obsession via Pancake Warriors.
Amen! You can't even imagine how big of an impact restriction has on our health and happiness.
. life .
5 Timeless Ways to Turn Your Life Around At Any Age via Marc and Angel Hack Life.
"There's no excuse for remaining stuck. There's no excuse for making the same exact mistakes over and over again. Life is too short. You've got to stretch your boundaries and break free."
3 Reasons to Embrace Your Fear via Erin's Inside Job.
Feel the fear but do it anyways. It can lead to some pretty amazing things.
19 Pictures of Random Things That Will Completely Change Your Perspective on Them via Dose.
Things aren't always what they appear at first ? Those cat paws, though…
. blogging .
Write First, Edit Later: Steps for Writing A Blog Post via The SITS Girls.
Love this approach to writing blog posts. Your words come across as being the most genuine when you don't worry and "just write."
The Best Times to Post on Social Media via CoSchedule Blog.
Really, really helpful in-depth look at the best times to share your content via the different social media platforms.
20 Photography Hacks for Awesome Blog & Instagram Photos via Pinkpot.
Blogging is very much a visual platform, and great pictures can really help attract more readers.
Top 5 SEO Fundamentals to Increase Blog Traffic via Thrifts and Threads.
Great explanation of how SEO works and how to properly use it to increase your ranking in search engines.
For my belly…
Easy Vegan Mexican Cheese Sauce via The Vegan 8.
Living dairy-free and missing your cheese? Brandi's got you covered with this amazing vegan "cheese" made from cashews and nutritional yeast!
Chocolate Peanut Butter Banana Muffins via Making Thyme for Health.
Chocolate, [nut] butter, and bananas… How much more convincing do you need?!
Honey Flax Almond Butter Protein Bars via In It 4 The Long Run.
YES to more healthy snacks that don't taste healthy at all! Love the combo of flavours in these bars.
Frozen Homemade Breakfast Burritos via Slim Sanity.
LOVE the idea of making your own healthier versions of frozen meals! Such a great time saver.
Healthier Chocolate Cake via The First Year.
I can't even handle how moist and chocolatey this looks. Want. Now.
Easy Quinoa Pizza Bowls via Gimme Some Oven.
How perfect do these individually sized pizza bowls look!? And I love how customizable they are.
Fudgy Dark Chocolate Raspberry Brownies via Amy's Healthy Baking.
She had me at fudgy! These look amazing, and I can't believe they're made with such great ingredients.
Your links…

Let's chat!
3 things you did yesterday; 3 things you're doing today. Go!
Yesterday: did a bunch of recipe testing, went for a loooooong walk outside, and went to see The Revenant.
Today: going to church, more recipe testing, and going over to my parents' for dinner.
More places to find me!
E-mail — [email protected]
Twitter — runwithspoons
Facebook — runningwithspoons
Pinterest — runwithspoons
Instagram — runwithspoons
Bloglovin — runningwithspoons
Snapchat — runningspoons