Hi friends! Long time no chat!
I had every intention of posting on Friday, but I didn't get a chance to photograph the recipe I was planning on sharing, and since I didn't exactly have a plan B, I decided to just take an extra day off. The recipe will be up tomorrow instead 🙂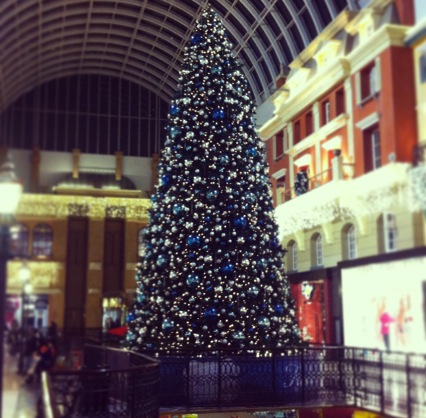 Before we get into this week's edition of Link Love, I wanted to thank everyone who linked up to Thinking Out Loud on Thursday. Not only did you guys manage to blow the first week's numbers out of the water, but your posts were an absolute blasty blast to read, so thank you heaps for that — you guys rock my Christmas socks off. And speaking of Christmas… can you believe there are just 3 more days until the big day? I managed to get a good chunk of my shopping done this weekend, but I still need to pick up a few more things and go on a wrapping marathon, so the next few days will definitely be busy. Let's not get ahead of ourselves though — today is still Sunday and you know what that means…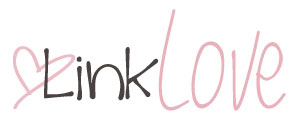 In my head…
. fitness .
20 Must Have Items for Cold Weather Running via Greatist.
I wonder if these are Canadian winter approved…
. health .
FDA Proposes Tighter Rules on Antibacterial Soaps via Fox News.
Has our over-reliance on antibacterial products lead to the development of more resilient strains of bacteria?
13 Ways to Keep Your Cortisol In Check via Mind Body Green.
Great tips on how to relax during what can be one of the most stressful times of the year.
Studies: Multivitamins A Waste of Time via US News.
All the more reason to make sure to load up on whole foods.
5 Hacks for Healthier Holidays via Nutritionella.
Great tips! Nothing extreme, just healthy balanced living.
Eat Well to Increase Profits via Run to the Finish.
Some great snack ideas to boost your productivity.
14 Things All Coffee Lovers Should Know via Buzzfeed.
Funny and informative — a great read for all my fellow coffee lovers.
Intuitive Eating – A Blessing or Curse? via Olives 'n' Wine.
A great post encouraging some healthy debate on the whole intuitive eating movement.
Stupid Health Mistakes You Didn't Know You Were Making via Huffington Post.
Ignorance isn't bliss in these cases…
. happiness .
25 Random Acts of Kindness to Share via Huffington Post.
Even small things like offering someone a compliment can make a huge difference.
How To Relieve Stress During the Holidays via The SITS Girls.
Great tips to do more than simply survive the holidays.
8 Things Happy Successful People Never Say via Marc and Angel Hack Life.
"Your ability to write a happy life story hinges on your language."
Why I Choose Not to Watch the VS Fashion Show Anymore via The Soulful Spoon.
A beautifully honest post from a beautiful woman who's familiar with the industry.
18 Best 90's Pop Songs You Forgot Existed via Thought Catalog.
I can't listen to these and not smile. The 90's were a great time for music 😆
. blogging .
Creating A Budget For Your Blog in 2014 via The SITS Girls.
Just a few things to think about if you're interested in taking blogging more seriously.
The Best Photo Editor Apps for Instagram via The SITS Girls.
Quality photographs grab attention. Some great tools to improve the pics you take on your phone.
Increase Blogging Productivity Without Sacrificing Quality via BloggingPro.
Some good tips on how to help keep the creative juices flowing.
For my belly…
Chocolate Gingerbread Granola Bars via The Healthy Maven.
Chocolate and molasses — need I say more? A perfect homemade healthy and delicious snack.
2013 Holiday Recipe Roundup via Food Bloggers of Canada.
Just in case you haven't had enough delicious holiday inspiration…
15 Healthier Holiday Desserts from Around the Web via Greatist.
With all the treats and sweets around, it's nice to have some healthier options too.
17 Vegan Holiday Desserts and Drinks via Oh She Glows.
Every recipe of Angela's that I've ever made has been delicious. You can't go wrong with these.
Gingerbread Protein Mini Muffins via A Shiny Love Affair.
Another delicious (and healthy) way to fuel my molasses obsession.

Are you all ready for Christmas?
Three things you did yesterday; three things you're going to do today. Go:
Yesterday: Christmas shopping, more Christmas shopping, went to see The Hobbit.
Today: church, starting on the Christmas cooking, going over to Mom and Dad's for dinner.