Happy Sunday, friendly faces! 🤓
We've got a Link Love coming at ya this week, and I'm gonna keep this into short because I have a tonne of great reads to share with ya and I don't want to take up too much of your time chatting away.
I hope you guys are having an amazing weekend, and I'll see you soon!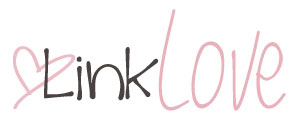 . fitness .
Full Body Deck of Cards Workout via Eating Bird Food.
Fun and functional! What's not to love?!
5 Fitness Research Findings That Will Change The Way You Work Out via Well + Good.
The one about extended rest is veeeeeeeeery interesting.
10 Tips To Help You Stick To Working Out via Career Girl Daily.
Because sometimes the motivation to work out is just not there.
. health & beauty .
Some Thoughts On That Larabar Commercial I Freaked Out Over via Yeah, Imma Eat that.
I hadn't seen the commercial prior to reading this post, but it definitely left a bad taste in my mouth.
The Top Wellness Trends of 2017 via Well + Good.
Just gonna put this out there – I was way ahead of the trend when it comes to #9 😜
DIY 3-Ingredient Charcoal Face Mask via Wellness Mama.
Charcoal is so great at sucking gunk out of your pores, and making your own at home is a great way to save some money and make sure your beauty products are simple.
. life stuff .
I Broke Up With My Phone And Fell In Love With Someone Else via Hummusapien.
LOVE this.
5 Regrets I Have About Faking Being An Extrovert via Introvert, Dear.
This one's for my fellow introverts who've ever tried to conform to what society deems as more normal.
Mindfully Free of Wanting People To Be A Certain Way via Zen Habits.
Letting go of expectations and taking things for what they are instead of what they should be is seriously one of the most freeing things ever.
26 Best Habits To Have In Life via Entrepreneur.
I don't know about best, but these things definitely help out. And the good news is you can practice them until you pick them up.
. blogging .
Ultimate List of Fitness and Healthy Living Blog Link Ups via Salads 4 Lunch.
Looking to be a little more active in the community and get your name out there? Here's a great list of linkups for every day of the week.
5 Ridiculous SEO Myths Every Blogger Should Ignore via ProBlogger.
It's actually really not as complicated as you might think.
SEO: Fact or Fiction? via Yoast.
Do you need to use lots of keywords or only a couple? Do the quality of links matter or not so much? Lots of answers to common questions from the SEO experts.
5 Ways To Repurpose Your Most Popular Social Media Posts via Social Media Examiner.
A great explanation of how to use analytics to identify your most popular posts and spread them over your other social media platforms.
6 Food Photography Tips For Any Camera via The Pioneer Woman Cooks.
A great camera can definitely help improve your photography, but knowing the basics of composition and lighting is way more important.
. food .
Sticky Sesame Cauliflower via Chocolate Covered Katie.
I'm normally not crazy about cauliflower, but I will say these look crazy good with that sauce.
Vegan Cookie Dough Oatmeal Breakfast Bars via Cotter Crunch.
Cookie dough for breakfast! What's not to love?!
7 Ingredient Chocolate Chip Ricotta Banana Bread via Half Baked Harvest.
4 whole banana in this guy! That's how you know it's gonna be awesome.
Sautéed Apples & Pears with Coconut Butter via Paleo Running Momma.
How amazingly delicious does this sound?! It's like warm fruit with frosting.
Creamy Cauliflower Hemp Alfredo Sauce via Making Thyme For Health.
I love that this is dairy-free AND nut-free. A great option for anyone dealing with allergies!
Salted Double Chocolate Almond Butter Brownies via The Iron You.
You definitely can't go wrong when chocolate and almond butter are involved!
Your links…

Let's chat!
3 things you did yesterday; 3 things you're doing today. Go!
Yesterday: ran some errands, grabbed lunch with a friend, and went to the Y.
Today: going to church, getting some more work done, and hanging with the fam.
More places to find me!
E-mail — [email protected]
Twitter — runwithspoons
Facebook — runningwithspoons
Pinterest — runwithspoons
Instagram — runwithspoons
Bloglovin — runningwithspoons
Snapchat — runningspoons