Ow. Talk about being sore in places I didn't know could get sore — boarding in the mountains is no joke… And the best part is that I get to do it again as soon as everyone else wakes up. Can.not.wait

I hope you guys are having a fabulous weekend so far, and I'll catch up with you tomorrow! Until then, here are some great links to catch up on from the last week.
Happy Sunday, friends!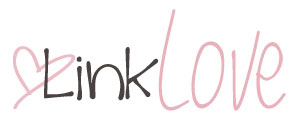 In my head…
. fitness .
20 Unfortunate But Unavoidable Side Effects of Working Out via Greatist.
😆 Yes.to.all. Light humour and great tips to combat the less desirable side effects of exercise.
Change Our Fitspo via The Little Honey Bee.
Motivating? Please. 'Firspiration' seems to do more harm than good.
5o Circuit Workouts via The Lean Green Bean.
You'll never complain of being bored again with this great collection of circuit workouts.
Why A Brisk Walk Is Better via New York Times.
Why it might be a good idea to pick up the pace every now and then.
. health .
Why Calorie Counts Are Wrong: 6 Diet Myths, Busted via Health.com.
There's a lot more to calorie counts than meets the eye, which is why it's best not to get obsessed with them.
7 Most Common Genetically Modified Foods via Huffington Post.
The jury is still out on the health implications of GMOs. Just be aware of what you're eating.
Myth: You Can Never Have Too Much Protein via Fox News.
Too much of anything can be bad for you…
9 Signs You're Headed For A Holiday Meltdown via Health.com
The holidays are a stressful time. Watch out for signs that you're wearing yourself thin.
FDA Moves to Phase Out Widespread Use of Antibiotics in Meat via Huffington Post.
Finally! It's nice to see us [slowly] moving in the right direction.
In Food Cravings, Sugar Trumps Fat via New York Times.
Why those sugar cravings are so darn hard to resist…
. happiness .
Gratitude List With A Twist via Olive to Run.
There's good even in the bad… sometimes it just takes a while to be able to see it.
Go From 'Hangry' to Happy via Huffington Post.
We lose a lot more than weight when we decide to diet and deprive ourselves…
The Best Body Image Advice I Could Possibly Give You via Better With Sprinkles.
Don't settle for simply "accepting" your body — learn to really love it.
Why Letter Writing Still Matters in an Age of Digital Communication via Greatist.
Love it! — "How a letter symbolizes that someone, anyone, is paying attention to you in a world that pummels us with thousands of directions to look in."
35 DIY Holiday Gifts for Any Budget via Greatist.
Because personalized gifts from the heart mean a whole heck of a lot…
7 Stressful Things to Start Avoiding via Marc and Angel Hack Life.
"Life is too short to stress yourself with things that don't even deserve to be an issue"
. beauty .
21 Knockout Beauty Products Hiding At Your Drugstore via Thought Catalog.
You don't have to spend a fortune on beauty products to get awesome results! Great drugstore finds!
Is Makeup Remover Actually Damaging Your Skin? via Huffington Post.
Whiles it's important to always take your makeup off at the end of the day, always check the ingredients in your makeup remover to make sure it's not doing you more harm than good.
For my belly…
No-Bake Persimmon Snowballs via With An Open Mind.
3 words: persimmon.date.fluff. These just sound phenomenal — and quick & easy too!
30 Refined Sugar Free Cookie Recipes via LiveWell360.
A little collection of nice[er] to help balance out the naughty.
Whipped Ricotta Pancakes with Bittersweet Chocolate and Lemon Glaze via How Sweet It Is.
These may just convince me to work on my pancake flipping skills. Holy.swoon.
Holiday Recipe Roundup via Dashing Dish.
A collection of breakfasts, treats, and appetizers to help you put together your holiday menu.
9 Festive Coffee Drinks to Make At Home via Greatist.
Everything from gingerbread lattes to peppermint hot chocolate.
50+ Christmas Candy Recipes via Shugary Sweets.
Uhm… I'll take one of each, please and thanks


Three things you did yesterday; three things you're going to do today. Go:
Yesterday: drove to the mountains, spent the day on the slopes, and spent the evening exploring Banff.
Today: another day of snowboarding, driving back home, and taking up permanent residence on my couch.