Happy Sunday, friendly faces!
How's things? I'm currently writing this at a little past 11pm on Saturday night, wishing I could go to sleep but waiting for my sheets to come out of the dryer. I'm normally pretty good at getting away with my tendency to procrastinate, but there are times where it comes back to bite me in the a**. Like tonight. Five more minutes and I'm sleeping on the couch ?
So hey! How's your weekend going so far? It's been a cold one here, so aside from a running a few errands, I've pretty much been in hibernation mode. That means I've been cozying up to my treadmill and spending lots of time in a warm kitchen… sipping on cold banana cream pie smoothies…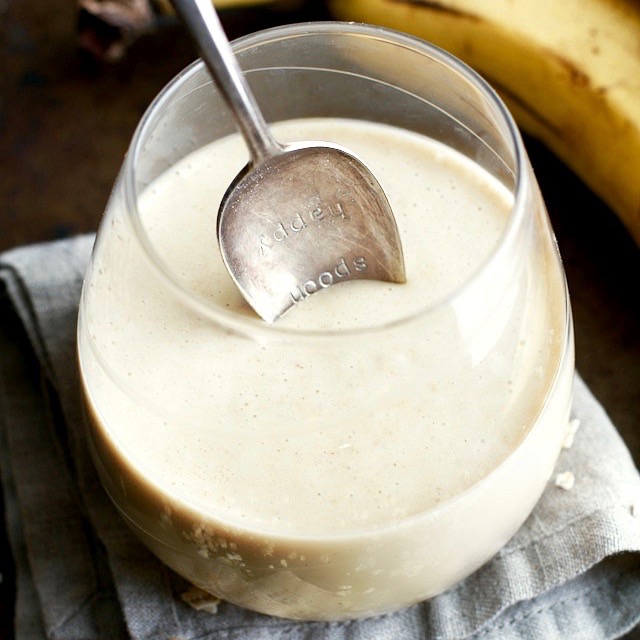 See what I did just there? ?
In all seriousness, though, that's just one of a nice big handful of awesome links I have for you today, so I hope you find something good to read alongside your breakfast, coffee, lunch, dinner, snack, etc., and I'll talk to you again soon!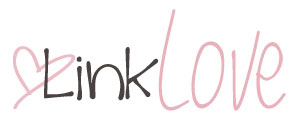 For my head…
. fitness .
Read This If You're Looking To Get Stronger in 2016 via Popsugar Fitness.
Looking to get into strength training but don't know where to start? This post explains some of the basics!
A 20-Minute Bodyweight Workout To Tone Your Entire Body via Popsugar Fitness.
You know I love those bodyweight workouts! So effective, and you can do them anywhere.
. health .
Healthy Ways To Beat The Afternoon Slump via A Lady Goes West.
It happens to the best of us! And there are better ways of dealing with it than caffeine or sugar.
Does BMI Matter? via The Real Life RD.
So many people get hung up on staying within a certain BMI range, but what is that number really telling us?
A Health Rant via Picky Runner.
I can totally relate. A great read for anyone who's ever found themselves obsessed with eating clean.
. life .
How To Be Happy When Everything Sucks via Fit Bottomed Girls.
Love — "it's totally possible to create little pockets of happy throughout your day no matter what your circumstances"
5 Failures You Need to Experience If You Want To Succeed via Marc and Angel Hack Life.
"You want to know the difference between a master and a beginner? The master has failed more times than the beginner has even tried." <– This.
Accepting Your Body Right Now: The Key To Positive Body Image via Pretty Little Grub.
There's nothing worse than constantly being at war with your body. It's such a blessing to be able to accept your body where it's currently at, even if you're on a journey to make it better.
7 Life-Changing Morning Rituals via Thirteen Thoughts.
I'm a huge believer that how you start your morning can go on to affect the rest of your day, and I'm loving these relaxing rituals.
The Positive Side of Depression via Erin's Inside Job.
Love this post about how good things can come out of even a bad situation.
These 28 Photos Exist for the Sole Purpose of Making You Explode With Happiness via Viral Nova.
I dare you not to feel all warm and fuzzy inside after looking at these!
26 Tiny Things to Start Doing for Yourself This Year via Thought Catalog.
… because those small things add up to make a huge difference.
21 Things That Were Normal in the 90s But Unbelievable Today via Dose.
??? I [grew] up like this.
. blogging .
For Those Who Still Believe In Blogging via Make It Blissful.
Really beautifully written post about the reality of blogger burnout and how to fall back in love with blogging.
Changing The World, One Word at a Time via The SITS Girls.
Feeling discouraged with your blogging? Don't! You never know who's life you changed through your words.
You Need A Blog Business Plan via The SITS Girls.
How To Refine Your Blogging Voice via A Problem Like Maria.
Must Read Tax Tips for Bloggers via The SITS Girls.
It can be confusing when you're just turning a hobby into a part/full-time job! But these are some great basics to get you started.
30 Tips for Exceptional Social Media Engagement via Canadian Blog House.
Really love these tips on different ways you can connect with your readers and other bloggers. That's what blogging is all about!
For my belly…
2-Ingredient Nutella Brownies via High Heels & Grills.
It can't get any easier than 2 ingredients! And these look so incredibly fudgy that I could just DIE.
Cheesy Baked Black Bean Flautas via Peas & Crayons.
Confession: I have no idea what flautas are… but that doesn't matter because these.look.AMAZING.
Skinny Single Serving Vanilla Mug Cake via Amy's Healthy Baking.
Perfect snack for those times where you need something super quick and don't want to deal with leftovers!
Chickpea Farro Soup via Two Peas & Their Pod.
How wonderfully hearty and comforting does this look?! Perfect for this colder weather.
Double Chocolate Paleo Banana Bread via Ambitious Kitchen.
She had me at double chocolate. And then again at banana bread. Swoon.
Sriracha Hummus via Damn Delicious.
I'm a wimp when it comes to the spicy stuff, but I know sriracha's basically got a cult following, so this sounds all sorts of brilliant!
Your links…

Let's chat!
3 things you did yesterday; 3 things you're doing today. Go!
Yesterday: ran some errands, went on a walk/run on the treadmill, and did some work the the upcoming week.
Today: going to church, heading out to the mall, and going over to my parents' for dinner.
More places to find me!
E-mail — [email protected]
Twitter — runwithspoons
Facebook — runningwithspoons
Pinterest — runwithspoons
Instagram — runwithspoons
Bloglovin — runningwithspoons
Snapchat — runningspoons