Happy Sunday, friendly faces!
How are things looking in your neck of the woods? Because they're looking a little bit like this in mine…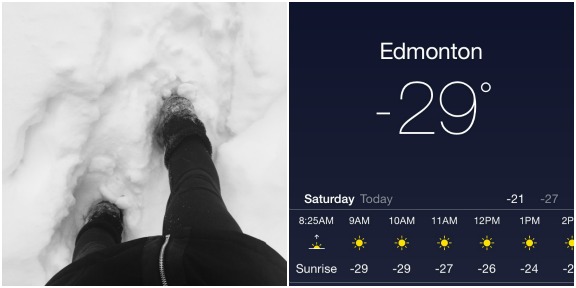 Ho.ly.snap did we ever get hit with some nasty weather this weekend. And the worst part is that I wasn't paying attention to the weather forecast, so I basically got blindsided by the cold… which wouldn't have been a problem since I had plenty of things that needed to get done at home, but I ran out of bananas yesterday morning, meaning I had to make an emergency trip to the store to buy more.
You guys… my eyelids were sticking together every time I blinked — that's how cold it was. But I have to admit that it does make things feel extra cozy inside… which'll be super nice for when I start busting out the Christmas decorations today. Eeeee! It's finally time! So if you need me, I'll be up to my eyeballs in garlands and ornaments; but I hope you enjoy these links I found for you this past week!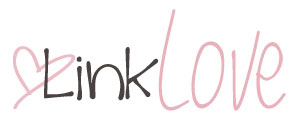 In my head…
. fitness .
6 Best Fitness Apps That I Personally Use via Calorie Coach.
Some neat fitness apps that can add a little bit of variety to your workout routine.
5 Yoga Poses to Help Alleviate Anxiety via Mind Body Green.
A few good moves to bust out when you catch yourself feeling nervous or stressed.
. health .
Natural Ways to Keep Food Fresh Longer via FoodEditorials.com.
Simple tips that'll help you keep your food fresh!
5 Ways to Improve Your Digestion via Fresh Goals.
While we can't control everything that happens in our digestive tract, there are some things we can do to make it easier on our body.
When You Don't Like Yourself via Psychology Today.
An interesting take on the source and solution to self-loathing. Definitely worth reading.
5 Things Not to Say to Someone Who's Making a Healthy Life Change via Diary of an ExSloth.
Remember Disney wisdom: If you don't have something nice to say, don't say nothing at all.
. life .
3 Things I've Learned About Feeling Overwhelmed via Cotter Crunch.
Tara shares some great perspective on those overwhelming feelings and what to do about them.
How to Survive the Holidays via Brittany Lesser Fitness.
A refreshing take on the holidays and why it's important not to put all your focus onto calories and weight gain.
15 Things Everybody Should Start Making Time For Each Day via Thought Catalog.
I'm especially fond of #15… And heck YES to #2.
10 Benefits of Rising Early and How to Do It via Zenhabits.
There's seriously no time I love more than my peaceful early mornings…
Surreal Examples of Photo Editing That Will Make You Believe in Magic via Social2.
The one of the girl on the swing… and with the elephant <3
75 Reminders for Tough Times via Marc and Angel Hack Life.
Some uplifting thoughts to keep in mind when life is trying to get you down.
33 Beautiful Things You Can Make With Food Coloring via Buzzfeed.
I'm not big on artificial colouring in food, but you gotta admit that it can be pretty neat.
. beauty .
20 DIY Facial Mask Recipes via Parent Pretty.
A great collection of at-home face mask recipes for all skin types.
. blogging .
Low Light Photography Tips for the Holidays via The SITS Girls.
Great tips on taking pictures in low light, and how to create warm, glowing effects from tree lights.
15 Ways to Avoid Blogger Burnout via Pinch of Yum.
6 Reasons I Am Thankful for Blogging via The SITS Girls.
Some great things to keep in mind the next time you find yourself getting frustrated with blogging.
Photography Tricks You Didn't Know Your Smartphone Could Do via Tutons.
Oh wow… I really had no idea. But I'll definitely be trying them out!
For my belly…
Crowd Pleasing Vegan Caesar Salad via Oh She Glows.
Anyone who thinks salads are boring is doing it wrong. How freaking amazing does this one look?!
Healthy Gingerbread Muffins via Pinch of Yum.
Kick off your holiday baking with these ah.maze.ing gingerbread muffins!
Frozen Peppermint Cheesecake with a Brownie Crust via Chelsea's Messy Apron.
Mind = blown. This make ahead dessert has one amazing flavour combo.
Flourless Cranberry Chocolate Chia Cookies via Hummusapien.
Because everyone needs a healthy chocolate cookie option during the Christmas cookie craziness…
Scrambled Egg Breakfast Pizza via Clean Eats Fast Feets.
A delicious twist on scrambled eggs! And who doesn't love pizza for breakfast?
Chocolate Gingerbread Granola via The Almond Eater.
Can we talk about how amazing the chocolate gingerbread combo is?! Oh.mi.gosh this just looks dangerous.
Dairy Free Maple "Buttermilk" Biscuits via Diary of an ExSloth.
How amazingly soft and wonderful do these biscuits look? I can't even believe they're vegan!
Leftover Turkey and Sweet Potato Frittata via Skinnytaste.
A delicious way to use up some of those Thanksgiving leftovers!
Your links…

Do you have your Christmas decorations up yet?
Three things you did yesterday; three things you're going to do today. Go!
Yesterday: ran out to the store to buy bananas, did some blog work for the week ahead, and vegged out on the couch watching movies because I refused to go out in the cold.
Today: DECORATING FOR CHRISTMAS!!!! Aaaand going to church and having dinner with the fam.
More places to find me!
E-mail — [email protected]
Twitter — runwithspoons
Facebook — runningwithspoons
Pinterest — runwithspoons
Instagram — runwithspoons
Bloglovin — runningwithspoons