Hi, hello, and welcome your friendly faces to another day of epic link sharing ?
A day where I share my favourite links of the week with you; you share your favourite links with me [and everyone else]; and we all end up with way too many tabs open in our browsers, amiright?
And apologies in advance if I seem a little hyper today, but there are two very good reasons for that. First, I'm currently writing this intro mid-morning and post coffee, as opposed to late at night when I'm usually struggling to keep my eyes open. Second, I may or may not be slightly cracked out on these…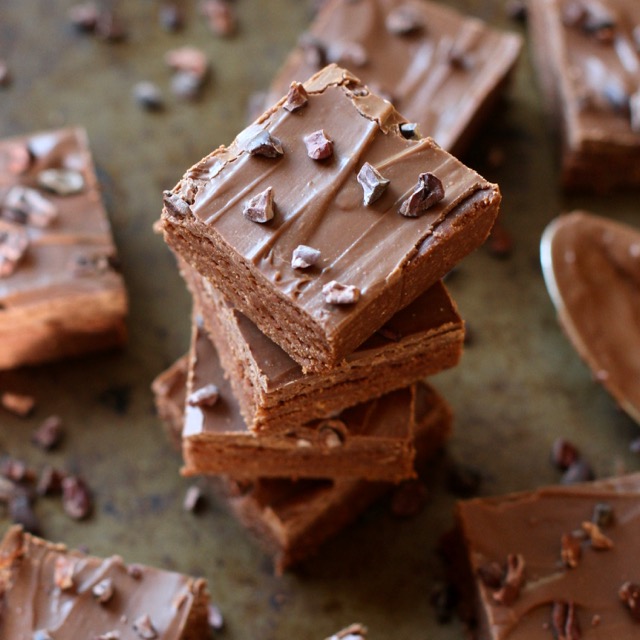 … which don't actually contain any crack [of the illegal sort], but are so addicting that it kind of makes you wonder ? I was going to share the recipe with you guys yesterday, buuuuuuuut the blog world was pretty slow on account of it being American Thanksgiving and all, so I decided to take a little extra time off myself as well. That being said, those chocolate crack nuggets (unofficial name) will be up for you tomorrow, because today is all about the Link Love…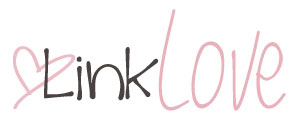 For my head…
. fitness .
One Question To Ask Yourself Before Starting A New Fitness Routine via Popsugar.
The answer could be the difference between sticking with something and throwing in the towel…
5 Am Exercises That Are More Effective Than Crunches via Mind Body Green.
Don't limit your core routine to crunches, which only work a very small portion of your ab muscles. Add some of these moves for an awesome workout.
. health .
How To Replace Eggs in Vegan Baking via Diary of an ExSloth.
Whether you're dealing with allergies or just trying to experimenting with your baking, there are some pretty grey egg alternatives out there that can help out!
15 Tips and Tricks for Beautiful Skin via The Sunday Chapter.
Because the skin we've got has to last us our entire life — gotta take care of it!
Can Veganism Lead To An Eating Disorder? A Nutritionist Weighs In via MBG.
There are right and wrong reasons to pursue a vegan diet, and it's important to question your reasons before committing to one.
. life .
One Thing Unhappy People Refuse To Do For Themselves via Marc and Angel.
SO much love for this post. "You have to admit, to a certain extent, you have spent too much of your life trying to shrink yourself. Trying to become smaller. Quieter. Less sensitive. Less opinionated. Less needy. Less YOU. "
My Unconventional Gratitude List via Erin's Inside Job.
Love this post about being able to find the blessing in the curse. There's plenty of good that can come from the bad, even if we can't see it at the time.
Abandoned Places That Are Hauntingly Beautiful via Oddpulse.
I may be a wimp when it comes to horror movies, but these eerie places are definitely beautiful.
30 Sentences That Can Brighten Your Day via Lifehack.
Uhm… yes –> "The world does not reward perfectionists. It rewards those who get things done."
4 Things People Who Love Themselves DON'T Do (and 7 things they do) via MBG.
Does loving ourselves mean we're being selfish? Does it mean we treat others better than ourselves?
. blogging .
How To Back Up Your Blog via The SITS Girls.
Could you imagine losing all the hard work you put into your blog? Back it up regularly!
Five Ways to Drive Traffic with Instagram via The Cuteness.
Great tips on how to rock Instagram and make it a great extension of your blogging brand.
11 of the Best Props for Food Photography via In It 4 The Long Run.
Some really great prop ideas that'll help take your photographs to the next level.
How Bloggers Are Using Periscope via The SITS Girls.
Some great info on this newish social media platform, plus why you might want to look into it.
11 Ways to Turn Your Blog Into Your Job via The Nectar Collective.
A really helpful post explaining the different ways that you can monetize your blog, and which are the most effective.
For my belly…
Vegan Cranberry Almond Molasses Cookies via Cotter Crunch.
With healthy and nutritious ingredients like these, you could easily enjoy these cookies for breakfast.
Gluten Free Candied Ginger Oatmeal Cookies via Runnin Srilankan.
How amazing does the combination of candied ginger and white chocolate sound!?!? Want.
Chocolate Caramel Fudge Cups via Paleo Running Momma.
You'd never believe that these are made with whole food ingredients with how creamy and decadent they are!
Paleo Peppermint Chocolate No Bake Bites via Hummusapien.
Love how soft and fudgy these look! 'Tis the season for all things mint chocolate!
Healthy Cookies and Cream Dip for One via The Big Man's World.
See that? For ONE. Meaning I wouldn't have to share. Meaning it's all for ME ?
Your links…

3 things you did yesterday; 3 things you're doing today. Go!
Yesterday: did a little bit of shopping, got ahead on some work stuff for the week, and went to see Mockingjay.
Today: going to church, lots of recipe testing, and helping my parents decorate for Christmas ?
More places to find me!
E-mail — [email protected]
Twitter — runwithspoons
Facebook — runningwithspoons
Pinterest — runwithspoons
Instagram — runwithspoons
Bloglovin — runningwithspoons
Snapchat — runningspoons