Happy Sunday, friendly faces! 😀
How's the weekend been treating you guys? I've spent most of mine inside hiding from the snow… but I guess I shouldn't complain considering we didn't get anywhere near the 8 ft. that Buffalo got hit with 😯 The forecast does call for snow for the next 4 days, though, so who knows what'll happen.
Either way, more time inside means more time to spend online, so I hope you guys enjoy some of the great links I came across this week, and I'll see your faces tomorrow with a new recipe!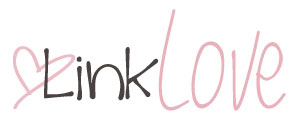 In my head…
. fitness .
10 Tips for Running in the Cold via The Athletarian.
Great tips on how to stay warm and safe as the temperature starts to drop!
15 No Equipment At Home Workouts via Diary of an ExSloth.
A great collection of workouts you can do when it's cold outside and you just don't want to leave the house.
Christmas Gift Guide for Fitness Buffs via Pretty Little Grub.
Some great fitness related gift ideas to get for someone or add to your own list!
When You're Injured… You Learn Things via FueledByLOLZ.
A great collection of accounts from what people gained while dealing with their running injuries.
The 7 People at the Gym Ruining Your Workout via College Humor.
Mmm hmm. We all know those common characters at the gym…
. health .
Elf 4 Health via The Lean Green Bean.
Each year, Lindsay hosts a month-long challenge to help you stay healthy during the holidays. Sign up for a chance to win some awesome prizes!
How to Feed a Vegetarian for Thanksgiving via The Pancake Warriors.
Great tips for those who'll have vegetarian guests sitting at their Thanksgiving table.
Breaking My Late Night Overeating Habit via Ambitious Kitchen.
We've all been there — standing at the fridge/counter at midnight. Monique shares some great tips about how to overcome late night overeating.
3 Ways to Eat (or Drink) MCT Oil via Cotter Crunch.
Lots of good info about the benefits of MCT oil and some ideas about how to get more into your diet.
8 Healthy Food Facts via Diet of Life.
Some interesting food facts that you may or may not have been aware of.
. life .
9 Good Reminders that will Change the Way You Think via Marc and Angel Hack Life.
"The happiness of your life depends on the quality of your thoughts." It's all up to you…
33 Epic Ways to Stay Creative via Simple Capacity.
Great ideas on how you can boost your creativity when you find yourself in a slump!
Eating and Identity – We are NOT What We Eat via The Paleo Running Momma.
A great thought provoking post about our tendency to tie our identity in with our food choices.
I Have a Disease… via The Balanced Blonde.
Not a physical disease, but the disease of being busy. A great thought-provoking post about being busy and whether it's a good or bad thing.
Eff You, Pinterest via Snack Therapy.
If you've ever been pissed off by something you see on Pinterest, you're definitely not alone.
What The Rut? via Clean Eats, Fast Feets.
A refreshing take on dealing with the natural ebb and flow of life, and being okay with ruts.
. blogging .
How to Become a Pinterest Rockstar via Modern Housewife.
Pinterest is a great source of traffic (it's always my #1!), and these great tips will help you make the most of it.
How to Comment on Blogs via The Wethersills Say I Do.
While commenting on other blogs is a great way to connect with the community and drive more people to your own blog, there are certain kinds of comments that you want to avoid leaving…
How to Make a Free Watermark with PicMonkey via Jessica K. Curry Photography.
Watermarking your images is a great way to keep people from taking them and using them without your permission.
Brainstorming – How to Create Brilliant Ideas for Your Blog via The SITS Girls.
A great guide to making the most of your brainstorming process.
For my belly…
Granola Cake via Two Peas & Their Pod.
A new way to satisfy my granola addiction?!? I can't even handle it…
Double Chocolate Muffins via Katalyst Health.
A delicious dose of chocolate made without any butter, oil, or eggs!
Healthy Peppermint Frappuccino via The Almond Eater.
The deee-licious combination of chocolate and mint combined in a cool and refreshing iced coffee. Love it!
Cinnamon Cheesecake Gingerbread Muffins via Chelsea's Messy Apron.
How amazing does the combination of a cinnamon cheesecake and gingerbread sound?! Bring on the holidays!
Simple Vegan Stuffing via Minimalist Baker.
A great stuffing recipe for all my American friends that'l be celebrating Thanksgiving soon!
15+ Thanksgiving Recipes for the Whole Day via Iowa Girl Eats.
Some great recipes to add to your Thanksgiving menu!
Pumpkin Pie Overnight Oatmeal via Hungry Healthy Girl.
A quick breakfast option full of delicious seasonal flavours!
Baked Apples Stuffed with Cheesecake via Food Faith Fitness.
If you've never tried apples paired with cheese, you need to change that stat. And this is a perfect recipe to start with!
Cauliflower Potato and Leek Soup via Making Thyme for Health.
So wonderfully creamy, it's hard to believe it's vegan and gluten-free!
Double Chocolate Chip Coconut Brownies via Diary of an ExSloth.
They're so chocolatey I could die. I need at least a dozen of these in my life.
Healthy Pumpkin Cheesecake Muffins via The Big Man's World.
You can never go wrong with stuffed muffins… especially when pumpkin and cheesecake are involved.
Your links…

Three things you did yesterday; three things you're going to do today. Go!
Yesterday: grabbed coffee with a good friend, did a lot of studying, and binge watched Christmas movies.
Today: going to church, getting some work and blog work done for the coming week, and going over to my parents' for dinner.
More places to find me!
E-mail — [email protected]
Twitter — runwithspoons
Facebook — runningwithspoons
Pinterest — runwithspoons
Instagram — runwithspoons
Bloglovin — runningwithspoons