Hey hey!
Before I start rambling away, I just wanted to thank you guys for opening up and sharing all of your stories on my last post. My favourite part of  blogging is being able to connect with so many others who've gone through similar experiences to my own, as well as to inspire and help those who many still be struggling — so thank you for letting me do that.
Erm… that's actually all I wanted to say. There are a tonne of great links in this week's link love, so I won't waste your time on fancy intros. If you need me, I'll be hanging out on the couch in my pink PJ's, sipping on some hot tea and watching the snow fall. Happy reading!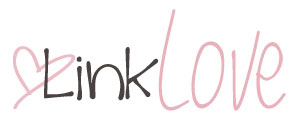 In my head…
Can You Really Cram a Workout Into 4 Minutes? via Health.com.
Apparently you can if you're willing to give 110% for those 4 minutes. Ahhh the benefits of HIIT.
Blogger to Self-Hosted WordPress in One Weekend via Real Into.
A helpful guide for those looking to make the switch without hiring a professional.
5 Things That Make A Blog Stand Out via The SITS Girls.
With so many blogs out there, it's important to do what you can to stand out.
6 Steps to Building A Twitter Following via Work Awesome.
Twitter can be a difficult (but invaluable) tool to master. A great explanation of of the basics.
21 Things You Should Force Yourself to Do Everyday via Thought Catalog.
From giving honest compliments to stretching, great tips on living happier and healthier.
9 Things You Need to Stop Caring About via Marc and Angel Hack Life.
Alternatively titled: 9 unnecessary evils that suck the happiness out of you.
15 Hilarious Perfectly Timed Photos via Picstache.
😆 I can't even handle some of these. Talk about perfectly captured, pre-disaster shots.
Stop Doing These 7 Things If You Want to Get Healthy via MindBodyGreen.
My favourite? Stop the self-defeating thoughts — they only get in the way of your goals.
10 Different Types of Flour via Fitness, Health, and Happiness.
Great info for those (like me) looking to experiment with different flours.
What I Hate Being Told To Shop for My Body Type via Better With Sprinkles.
Apples, bananas, and pears — oh my! The nonsense behind trying to dress for your body type.
Workout Wednesdays: Staying Motivated via Khushboo's Blog.
Great tips on getting yourself motivated to move on days where you're feeling lazy.
The Signs of Overtraining and How to Recover via Mrs. Murphy's Law of Fitness.
Too much of a good thing is bad for you. Great tips on how to recognize and recover from overtraining.
I Need 5 Wake Up Calls Daily via Olive to Run.
A great idea to set alarms throughout the day to remind yourself to focus, breathe, and be grateful.
FDA To Ban Trans Fats via Huffington Post.
All I can say is… it's about damn time!
Hate Running? 25 Ways to Learn to Love It via DailyBurn.
Let's face it… running hurts. But it's all about getting past the mental barriers you set for yourself.
Do You Worry Too Much About What You Eat? via MindBodyGreen.
Stressing about food can activate the fight or flight response in your body and cause you to store more fat.
6-Pack Abs in 6 Weeks: How I Feel One Year Later via Greatist.
A 6-pack is NOT synonymous with happiness.
14 Signs Your Perfectionism Has Gotten Out of Control via Huffington Post.
Oh gawl… So guilty of so many of these 😳 😳
For my belly…
15 Minute Tomato Basil Soup via Iowa Girl Eats.
Quick and delicious — a must make on those days where you need a bowl of comfort stat.
Flourless Pumpkin Spice Chocolate Chip Muffins via Eating Bird Food.
No flour, no mixing bowls. Just a blender full of wholesome ingredients. Love.
Best Pumpkin Recipes on the Net via The Food Explorer.
A mouthwatering collection of pumpkin recipes, with everything from appetizers to desserts.
How to Make Fresh Pumpkin Puree via Eat Great, BE Great.
It's so easy! A great tutorial on how to make your own if you can't find it in stores.
Pumpkin Pie Protein Bars via Slim Sanity.
Homemade bars are my favourite, and this one is packed with protein and wholesome ingredients.
9 Healthy Homemade Protein Bar Recipes via DailyBurn.
Shameless plug

Aaaand some other  great protein bar recipes.
. – . – . – .
Do you have snow yet where you live?
Three things you did yesterday; three things you're going to do today. Go:
– Yesterday: deep-cleaned my home, Skype date with J, movie night with a friend.
– Today: church, afternoon run [on the treadmill], dinner at my parents'.