Hey hey, friendly faces! How's your weekend going so far?
Have you had a chance to check out my gluten-free bread pudding recipe and enter the giveaway for a chance to win some gluten-free goodies of your own?? You've still got plenty of time, but I highly suggest that you do yourself a favour whip up a batch of that pudding — mine's long gone, but I've already been "encouraged" (read: bribed) to make another, so that's what Sunday afternoon is looking like for me.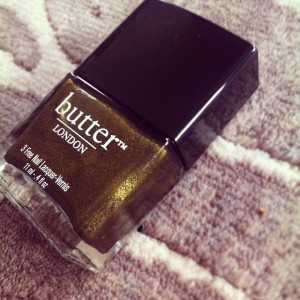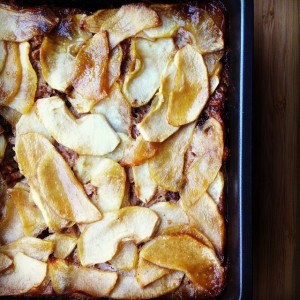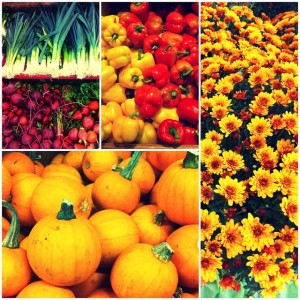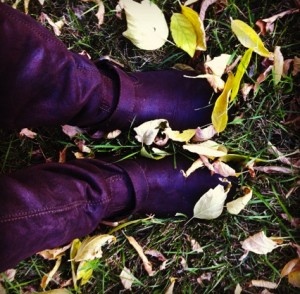 As for the rest of my weekend, it's been good. A coffee date with a friend. A trip to the farmers' market. A few shopping splurges. Plenty of time in the gorgeous weather…. and dinner with the family on the agenda for tonight. I hope your day is looking equally as good, and if you find yourself with any down time, be sure to check out some of the posts in this week's link love — plenty of good reads in there!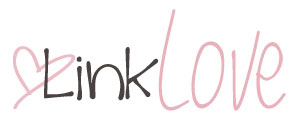 In my head…
How Do We Measure Health via Living Mint Green.
Great post about how chiselled abs and thigh gaps are not indications of good health.
Food Shame via Snack Therapy.
Shame and guilt are moral concepts, eating is not. The two should never be associated.
7 Things You Should Stop Expecting from Others via Marc and Angel Hack Life.
Great advice! "People rarely behave exactly the way you want them to.  Hope for the best, but expect less."
Dietary Changes Throughout the Years via Huffington Post.
We're eating a lot more calories, sugars, fats, carbs… and, apparently, yogurt…
Stop Procrastinating by Using the '2 Minute Rule' via Thought Catalog.
If it takes two minutes or less, do it NOW — putting things off only increases stress.
What I Learned from a Period of Not Running via My Neon Running Shoes.
Sometimes we have to take an extended step back to see things more clearly.
Enough via It's Progression.
A beautiful reminder that we ARE enough, just the way we are.
Coffee: Your Poison or Medicine via Huffington Post.
Is coffee good or bad? Apparently it's both — it comes down to the individual.
6 Blogging Tools You Cannot Live Without via The SITS Girls.
Helpful tools to make blogging a little easier and more organized.
Risk Factors for Developing Anxiety Disorders via Health Central.
Knowing the risks is a good way to better manage the symptoms.
13 Everyday Myths You Won't Believe Aren't True via Thought Catalog.
Having accidentally swallowed gum last week, it's good to know it won't be in there for 7 years.
What Every Contact Lens Wearer Needs to Know via Huffington Post.
Gulp. I'm guilty of waaaay too many of these…
8 Chances Unhappy People Never Take via Marc and Angel Hack Life.
Happiness lies in helping others, accepting imperfection, being present, and listening to your heart.
Redefining Optimism via Mangoes and Miles.
Being optimistic doesn't mean you have to believe that everything is all sunshine and rainbows…
19 Seasonal Fruits and Vegetables to Eat This Fall via Greatist.
Eating in season can increase the nutritional value of our food. Lots of tasty options if pumpkin or squash isn't your thing.
13 Photoshop Fails on Magazine Covers via Picstache.
Because the best way to look thinner is to take off an arm or a leg… 😯
For my belly…
Lasagna Stuffed Spaghetti Squash via Ari's Menu.
This recipe may just be the one to steal my spaghetti squash virginity…
25 Pumpkin Desserts to Eat This Fall via BuzzFeed.
I tried to pick a couple, but I seriously want them ALL. Great pumpkin inspiration.
17 Healthy Fall-Inspired Breakfast Ideas via Huffington Post.
Amazing comforting dishes that make me want to eat breakfast all day long.
Butternut Squash and Spinach Lasagna Rolls via Skinnytaste.
Squash is good, but squash and cheese is better. Holy.yum.
Quinoa Chili via Making Thyme for Health.
A perfect bowl of comfort for those crisp fall days.
Chocolate Coconut Chia Pudding via Chelsea's Healthy Kitchen.
I'm still warming up to the idea of chia pudding, but this combination sounds delicious.
. – . – . – .
What are two things you'll be doing (or have done) today?
Did you do any baking/cooking/meal prepping this weekend?
As always, feel free to link up any good reads!