You guys rock my socks off.
Thank you so much for all of the encouraging words you left on my last post. I'm actually really excited to be lacing up my running shoes again, and it feels great to be able to share this chapter of my recovery with you guys — I'll be sure to keep you updated on how things are going.
For now, I'm taking things easy and avoiding any kind of plan or schedule. I went out for a quick walk/run yesterday morning, but again… I have no idea how far or how fast. Numbers are something that I'm not sure will serve me well at this point, so the Garmin stays at home for now. And speaking of home… how many decorative pumpkins would be too many decorative pumpkins?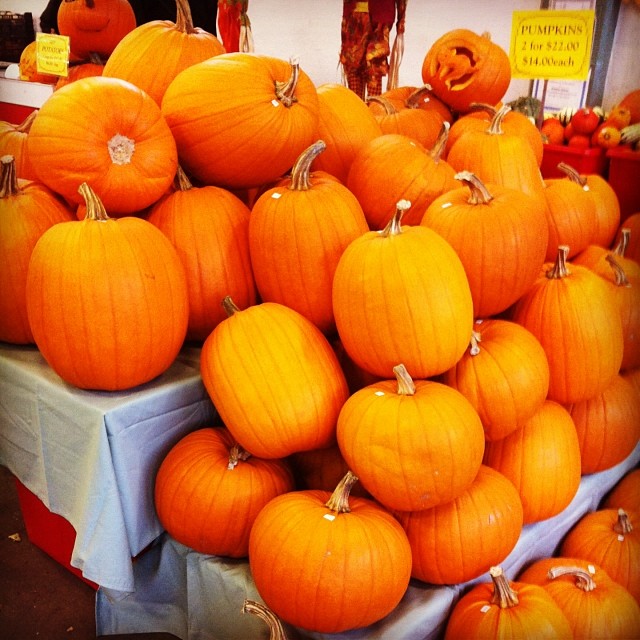 I'm always tempted to buy ALL the pumpkins whenever I see them at the store/market, which the rational side of my brain tells me is probably a bad idea… I don't even have a front step to put them on, so they 3 I do have are hanging around my home in random places. But enough rambling… today isn't about running or pumpkins — it's about sharing the link love!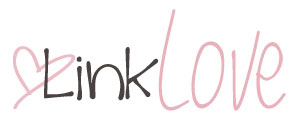 In my head…
How to get Traffic to Your Website from Instagram via PopCosmo.
It can be tricky! But here are some great tips to help turn IG followers into blog followers.
7 Shortcuts You Will Regret Taking via Marc and Angel Hack Life.
Work hard and don't settle — the most effective way to handle what must be done is to DO IT.
How to Survive Your First 3 Months of Blogging via The SITS Girls.
Starting out a blog can be tough. Great tips for newer bloggers, and reminders for more seasoned ones.
Genes Linked With Predisposition to Focus on Negative via Huffington Post.
Can outlook and attitude be influenced by genetics? Possibly so…
10 Tips for a Healthy Fall via US News.
Great ideas for staying healthy during this beautiful season.
60 Fiber Rich Foods vis RooGirl.
Fiber helps keep us healthy [and regular]. A great list of foods and recipes to add more to your diet.
10 Truths You Will Learn Before You Find Happiness via Marc and Angel Hack Life.
The older I get, the more of these I realize, and the happier I become. True story.
Give Yourself Permission via Cotter Crunch.
Stop looking for external validation and just let yourself be you.
19 Brilliant Ways to Dress Like Food for Halloween via BuzzFeed.
Seriously love these… especially 4, 9, 11, and 18.
6 Fall Foods That Help You Look Gorgeous via Huffington Post.
My heart is happy over the fact that squash made the list <3
How to Have a Healthy Relationship With the Scale via Keeping Healthy, Getting Stylish.
Everyone needs to read this. Great tips on how to get over the number obsession.
13 Unexpected Benefits of Exercise via Greatist.
There's a lot more to exercise than simply burning calories.
For my belly…
Whole Wheat Pumpkin Pecan Pancakes via Skinnytaste.
Breakfast is the perfect time of the day to start working on that [delicious] orange glow!
Autumn Spiced Toddy via Ari's Menu.
Confession: I had no idea what a toddy was, but after figuring out it's spiced iced coffee, I fell in love.
50 Pumpkin Recipes via Skinnytaste.
So many amazing pumpkin recipes, not nearly enough time!
Fudgy Peanut Butter Chocolate Chip Brownies via Ambitious Kitchen.
No flour (but no beans!!!), no oil, and ridiculously delicious.
Butterscotch Pumpkin Muffins via Love, Sweat, and Beer.
Butterscotch doesn't get nearly enough attention! Thank goodness these muffins show it some love.
16 Healthier Halloween Candy Recipes to Make at Home via Greatist.
LOVE! Homemade KitKat, Twix, and Crunch bars? Be still my heart.
. – . – . – .
Have you carved any pumpkins and/or decorated your home for fall/Halloween?
Three things you did yesterday; three things you're going to do today. Go: