I did something the other day that I haven't done in… *counts on fingers*… a very long time. I went for a run. Actually, I should probably clarify that a little… I went out for a walk that eventually turned into a run. The weather was perfect, my surroundings were gorgeous, and I just had that extra little pep in my step . Before I knew it, that pep turned into a jog, and… I didn't hate it.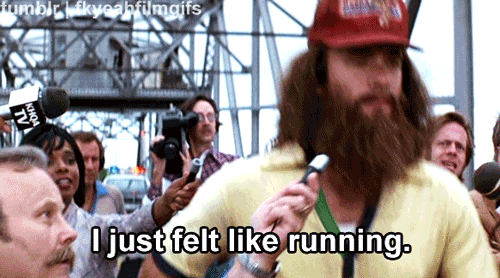 I can't tell you how far I went, or how fast — maybe it wasn't even more than a mile — but I can tell you that, no matter the distance or the speed, it was still a pretty big deal for me. Why? Because it's a baby step towards healing the relationship I have with running. I know, I know… you're probably thinking to yourself, "Err… Amanda? What relationship? You don't run…" and you'd be right — I don't; but I did.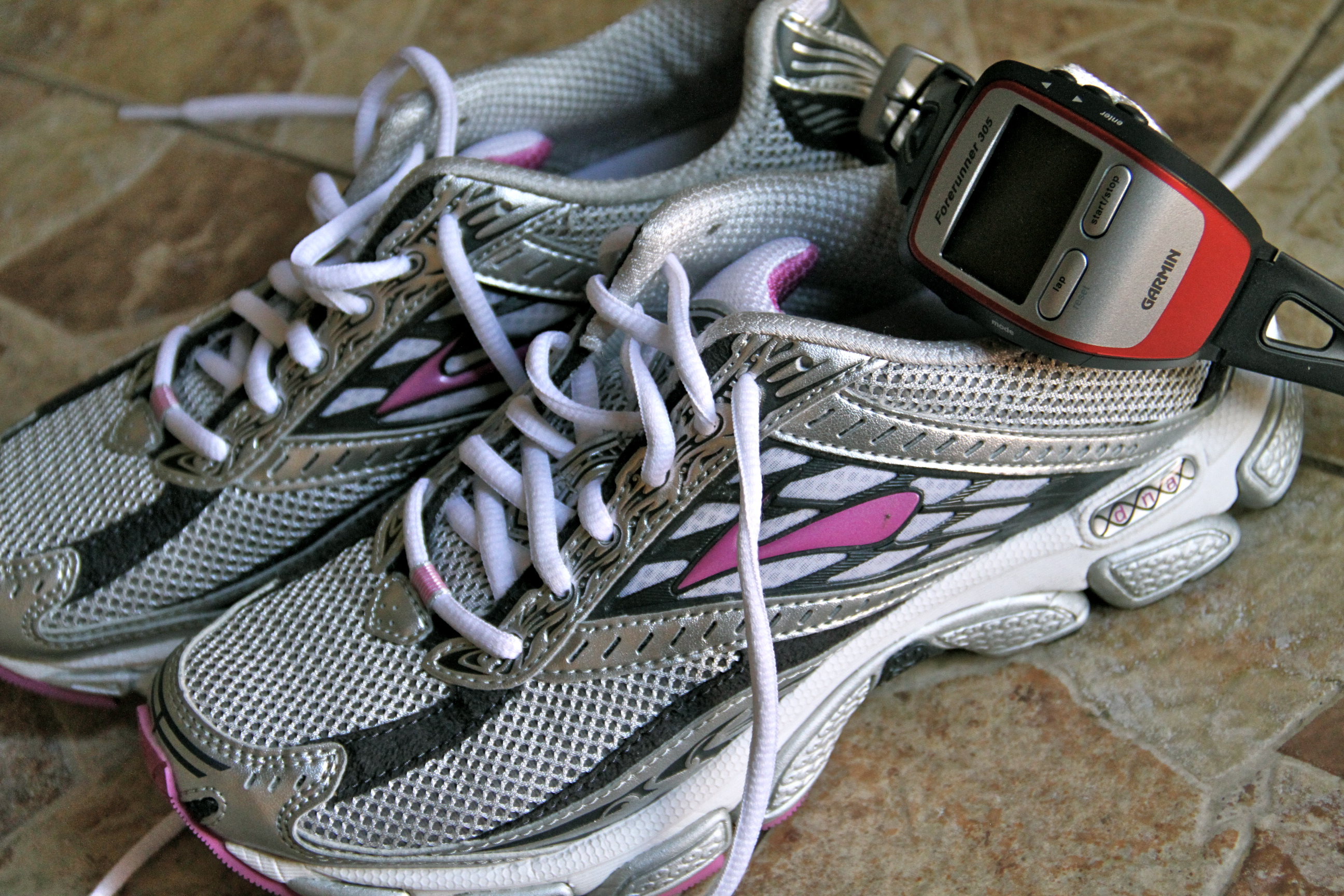 Believe it or not, there was a point in time where the "running" part of my blog name was more than just a witty catch phrase. I did run. Maybe not with spoons (as far as memory serves), but I ran. I started in middle school as a required part of gym class, and although I never got into it too seriously as far as teams and racing are concerned, I kept doing it throughout the years because it was the only form of exercise I could think of (this was way before my HLB days, where I thought strength training was only for macho men).
So I ran on and off for years and years — not loving it, not hating it, just doing it for the sake of doing it. I'd take it up for a month or two and then give it up for six. It wasn't until my ED really took hold of my thoughts that I started taking running a lot more seriously, and I'm pretty sure you can guess where I ended up with that one… let's just say it was nowhere good and leave it at that.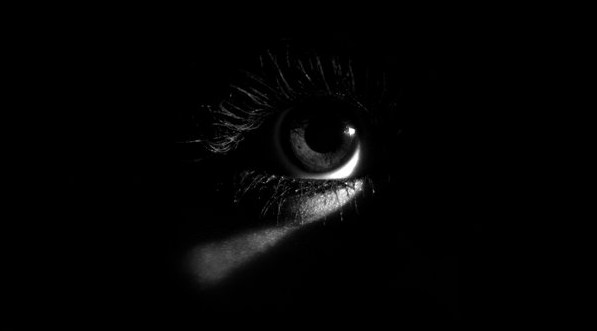 I eventually had to give it up only because I physically wasn't able to do it anymore, but you better believe I was itching to get back into it — and I did, probably far too soon into recovery… Because even though I was eating well and in a "decent" enough place with my health as far as weight and vitals went, my body still needed to heal, and it couldn't do that properly while trying to handle the additional stress that running was putting on it.
My health suffered and exercise began to feel like torture again — something had to give. And because I'm the queen of jumping from one extreme to the other, instead of cutting back on exercise, I simply cut it out. Cold turkey. No more. Trying to figure out how to eat was difficult enough without factoring exercise into the equation, so I took it out. Simple as that.
So that's been life for the past 2 years or so. No formal workouts, no intense exercise — I've been keeping active but definitely taking it easy. And it's been nice. No complaints for the most part. But… I'll admit that I do miss it sometimes… The sense of having something to work towards. The physical and mental strength that it helps cultivate. The endorphins… Those were things I loved. What I didn't love was how my brain twisted something that's perfectly healthy and turned it into something that's not.
But it doesn't have to be that way, does it? All or nothing? Isn't that balance middle ground what I'm trying to find in recovery? I managed to do it with the scale, going from weighing myself obsessively, to completely avoiding it for years, to being indifferent and just checking every few months. I managed to do it with healthy foods, going from eating 100% clean, to rebelling against them, to eating a good mix of both. Now I need to find that balance with exercise…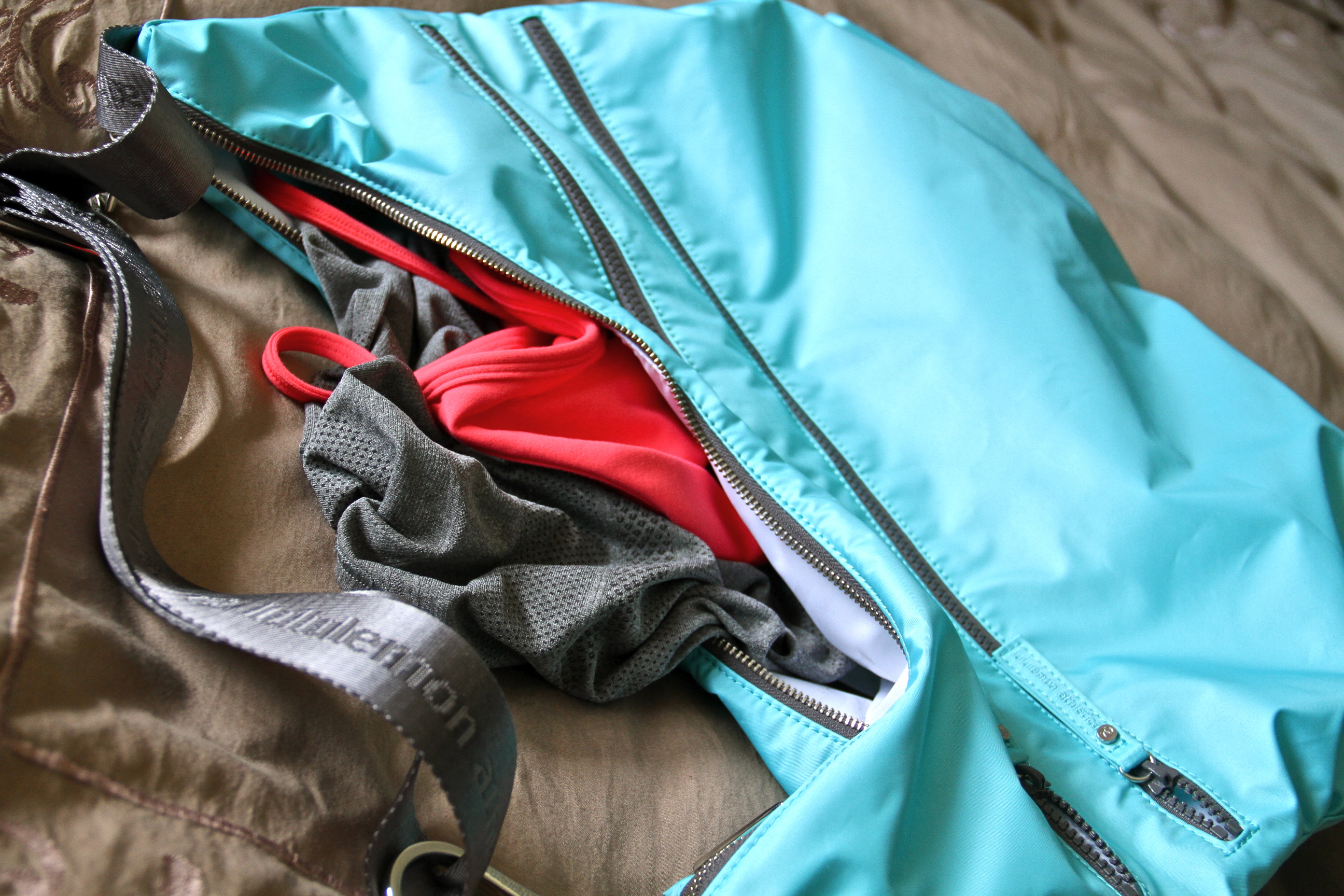 To be honest, I was a little hesitant to write this post… I know I have a lot of readers who struggle with eating disorders and/or exercise addiction, and receiving e-mails/comments from them about how I've helped them overcome those hurdles made me feel like I had to keep being that example and take it easy. But I've been taking it easy — 2 years off has been plenty of time to heal, both physically and mentally. And like I said, I need to fix my black-and-white relationship with exercise/running and find that balanced middle ground myself– it kind of feels like that last recovery hurdle that I need to face.
That's not to say that I'm about to start training for a marathon or adopt a strict gym-going schedule, but I don't want to feel that twinge of guilt anytime I feel like doing something other than walking. Of course I could have just started running and not said anything about it on the blog, but that's not how I roll… I've always been an open book about my challenges and struggles in the past, and that's not about to change now.
No questions today… I'd just love to hear your thoughts, comments, questions, or concerns.