Happy Sunday, friendly faces! 😀
How the heck are you?!? I feel like I haven't blogged in forever, but at the same time, these past 4 days [in Cleveland with Meg] have gone by in the blink of an eye. I'll recap bits and pieces of my trip in an upcoming post, but for now I've got some fantastijazzical links for you to enjoy while I'm packing my bags and making my way back home. Le boo.
I hope you find something you enjoy, and I hope you're having a great weekend. I'll see you soon with some more tasty food!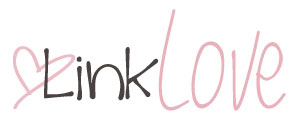 For my head…
. fitness .
How to Pace the First Half of a Race via Fuel Your Future with Tina Muir.
Great advice on how to pace your runs so you finish strong and don't burn out too fast.
An Engineer's Guide to Shoe Lacing via Wonderful Engineering.
Some really useful shoe tying techniques that might help treat different kind of foot ailments.
The Ultimate Guide to Interval Training via Fix.com.
Adding a little bit of HIIT to your workout schedule can be a great way to keep things interesting and increase your conditioning.
. health .
Health Advice I Wish I Could Have Given My 20-Year Old Self via Popsugar.
Yes to ALL of these. I would love to be able to go back and tell my insecure younger self these things.
Sitting For Long Periods Not Bad for Health via Exeter University.
Interesting new study that suggests that the problem isn't sitting itself, but a lack of movement. This would mean that standing desks aren't actually better than sitting ones.
Constantly Stressed and Exhausted? 8 Ways to Heal From Adrenal Fatigue via Mind Body Green.
Adrenal fatigue is actually becoming a bigger and bigger problem in our crazy go.go.go world, and this post can help you identify the symptoms as well as offer some solutions.
10 Foods to Balance and Restore Your Gut via LiveAdvancer.
With more and more people suffering from digestive complaints, adding some of these foods can be really helpful in restoring the good bacteria in your belly.
. life .
10 Ways to Free Your Mind When You're Feeling Stuck via Marc and Angel Hack Life.
It can be super easy to get caught up in ruts and routines… and these simple little changes can help you break out of them.
40 Creative Food Hacks That Will Change the Way You Cook via Buzzfeed.
#16 though… 😆 I'm definitely going to have to give that a try next summer.
45 Perfectly Time Photographs That Will Leave You Stunned via Indulgd.
These are definitely pretty incredible… even if some of them look a little photoshopped.
20 Tricks to Break A Bad Habit via Zen Habits.
We all have those habits we'd like to get rid of, and while it's never easy to chance a habit, these tips could definitely help.
. blogging .
My Thoughts On Buying Instagram Likes and Followers via The Blonde Vegan.
Love this post on blogging integrity and openness. Real, organic growth will always be better than the kind you can pay for.
5 Mistakes You Are Making With Your Blog via It Starts With Coffee.
I'm actually super intrigued by #1 — I might have to end up making those changes myself.
How To Create Share-Worthy Content Your Readers Can't Ignore via Vanessa R. Williams.
Some really great tips to help you grab your readers attention and make it more likely that your posts will be shared.
What Are NoFollow Links and Why You Should Use Them via Bloggers Bazaar.
NoFollow links can be a little confusing to understand, and this super helpful explanation can help you prevent your blog from being penalized by search engines.
How To Find The Best Times To Post on Social Media via Chloe Social.
Increase your social media engagement by posting at times where it's more likely that your readers will see it.
For my belly…
Grain-Free Coconut Flour Pumpkin Muffins via Leelalicious.
Baking with coconut flour can be so tricky, but these muffins look deliciously soft and fluffy.
Pumpkin Nutella Donut Muffins via Life Made Sweeter.
Seriously craving some donut action around here. With pumpkin. And nut butter…
Clean Classic Apple Pie via Amy's Healthy Baking.
Love this healthier take on a classic favourite. Complete with a flaky crust and everything.
Healthy Gluten-Free Banana Bread via Cotter Crunch.
Love the idea of putting leftovers to good use and making them into a delicious bread.
Healthy Apple Pie Pancakes with Warm Maple Syrup via Clean Eats, Fast Feets.
They're so fluffy I could die. Love the healthy ingredients and seasonal flavours in these.
Microwave Banana Bread English Muffins via The Big Man's World.
I never would have thought that you could make bread in a microwave. Genius.
Gluten-Free Pumpkin Pie Pancakes via Making Thyme for Health.
These look so soft and fluffy — you'd never guess they were gluten-free.
Your links…

3 things you did yesterday; 3 things you're doing today. Go!
Yesterday: spent some time wandering around Cleveland, grabbed some Chipotle, and watched The Usual Suspects by the fire.
Today: hanging out in airports, catching a couple of planes, and making the trek back home.
More places to find me!
E-mail — [email protected]
Twitter — runwithspoons
Facebook — runningwithspoons
Pinterest — runwithspoons
Instagram — runwithspoons
Bloglovin — runningwithspoons