Happy Sunday, friendly faces!
How's the weekend been treating you? I had a freaking awesome Saturday, and I can't even really tell you why since nothing out of the ordinary happened 🤔 I just woke up in a great mood, which I'm going to go ahead and assume was the result of a pretty great sleep. Or maybe it was all those brownies 😋
In all seriousness, though, a while back, I accidentally figured out that making myself stay up later (i.e. 12-1am) and waiting until I'm good and tired before going to sleep makes me sleep way deeper and longer than when I used to go to sleep at 9:30 or 10 because why not. I'm not sure if that's a legit thing or it's all in my head, but it seems to be working so I'll keep doing it for now. Besides, I kind of love that it gives me a few extra hours of free time at the end of the day.
But I've got a lot of awesome links for you guys in this week's Link Love, so I won't keep you with my rambles. Have an awesome Sunday, and I'll see your gorgeous faces tomorrow!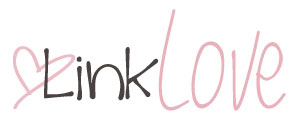 . fitness .
5 Running Tips That Will Make You Faster, Stronger, & Happier via Mind Body Green.
Because who doesn't want to be faster, stronger, and happier?!
30 Days To A 5 Minute Plank via Darebee.
I'd love to be able to hold a plank for that long, so I'm definitely trying this. Start on Nov 1st or today? 🤔
6 Exercises That Will Strengthen Your Knees via Muscle & Fitness.
Because having strong knees is good for running… and just life in general!
. health & beauty .
I'm A Doctor. If I Drop Food On The Floor, I Still Eat It via New York Times.
Interesting look at the 5 second rule, and why the kitchen floor isn't the part of your house that you should be worried about.
Supplement Trends in the US via Live Science.
Kind of neat to see what kind of supplements people are taking these days. Are you on the vitamin D bandwagon??
. life stuff .
7 Habits of Highly Ineffective People via The Positivity Blog.
A bit of a twist on the "this is what effective people do" approach, but I like it because it might help you pick up some maladaptive behaviours in your own life.
What Is Your Happy Weight? via A Cup of Catherine.
A great read for people who struggle with the belief that happiness equates to being thin.
Not Doing All The Things We Want To Do via Zen Habits.
For anyone who's ever gotten really optimistic about starting/doing something
Gratitude: The Antidote For Painful Feelings via Tiny Buddha.
I wish everyone could experience the amazingness that is practicing gratitude. I started a handful of years back, and it completely changed my outlook on everything.
. blogging .
5 Things You Can Learn From Your Facebook Page Analytics via The SITS Girls.
The better you know who your audience is and how they behave, the better you're able to tailor your content to them and the better your engagement will be.
How To Stop Procrastinating: 7 Timeless Tips via The Positivity Blog.
A great read if you struggle with procrastination, with a lot of insightful explanations as to why we put things off.
5 Steps To Grow Your Email List When You're Starting From Zero via Melyssa Griffin.
And why do you want to grow your email list? Because that list is yours and can't be affected by the algorithms that are constantly changing on every other social media platform.
6 Ways To Make Blogging Easier via Melissa In The Making.
Great tips on how to work smarter and not necessarily harder.
Tips On Working With Brands via The SITS Girls.
A handful of simple tips that'll get you started with reaching out to and developing a relationship with brands.
. food .
Pumpkin Spice Rice Krispie Treats via Dessert For Two.
A delicious fall twist on a classic favourite. AND just enough for two so you don't have to worry about polishing off the entire pan. Not that I'd know anything about that…
Italian Sweet Potato Spaghetti Bowls via Cotter Crunch.
Yeah, so… a spiralizer just moved to the top of things I NEED to buy so that I can make things like this…
Soft Baked Pumpkin Snickerdoodle Cookie via Feasting on Fruit.
I love everything about this cookie. The flavours, the ingredients, the fact that it's one giant cookie that I wouldn't have to share…
Ooey Gooey Good Magic Layer Bars via Clean Eats, Fast Feets.
I hear that these bars are better than sex 😉
10 Minute Pumpkin Butter via Eating Bird Food.
I love that this recipe is so quick and easy… and that it uses a whole can of pumpkin, so no pesky leftovers!
Paleo Pumpkin Caramel Pecan Fudge Bars via Paleo Running Momma.
That cookie crust, though! And how good does pumpkin caramel sound!?
Your links…

Let's chat!
3 things you did yesterday; 3 things you're doing today. Go!
Yesterday: deep cleaned my place, grabbed coffee with a friend, and went to the Y.
Today: getting some work done for the week, hanging with the fam, and going to church.
More places to find me!
E-mail — [email protected]
Twitter — runwithspoons
Facebook — runningwithspoons
Pinterest — runwithspoons
Instagram — runwithspoons
Bloglovin — runningwithspoons
Snapchat — runningspoons