Happy Sunday, friendly faces! 🤓
You know those days where everything goes wrong to the point where you just can't help but laugh? That was me on Thursday. And Friday. Which is why there was no post on Saturday. I was working on a recipe that sounded so perfect in my head, but would.not.work no matter what I did. I probably should have thrown in the towel and made something else, but I'm stubborn AF and didn't want to admit defeat. I'm still not admitting defeat… only a postponed victory 😜
Thankfully, yesterday brought many successes in the kitchen, but I'll share those with you starting tomorrow, because today is all about the link love!
Hope you guys are having a fantastijazzical weekend. If you need me, I'll most likely be watching the Euro 2016 final ⚽️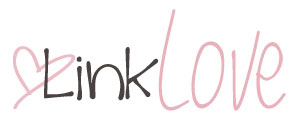 . fitness .
7 Plyometric Exercises to Build Power Quickly via Breaking Muscle.
They may make you want to curl up and die, but bodyweight exercises like these ones are so great for conditioning.
How To Come Back Stronger From An Injury via FueledByLOLZ.
Injuries suck, but they happen. These are some smart tips on what you can do to make sure you come back even stronger.
. health & beauty .
12 Women Changing The Face of Natural Beauty via Mind Body Green.
If you're looking for some quality natural beauty products, these awesome ladies to check out! And they each offer some good beauty tips for glowing skin.
A Neuroscientist Tackels 'Why Diets Make Us Fat' via The Salt.
If there was one thing I could go back and tell my younger self, it would probably be not to ever mess around with calories or food. That's just setting you up for trouble in the long run.
. life stuff .
12 Husbands Who Took Their Wives' Requests A Little Too Literally via Dose.
😂😂😂 Oh my god, you guys. The toilet seat thing! I died.
15 Times Wedding Photographers Do The Unthinkable For A Picture via Momma Buzz.
It's pretty funny to see what goes on behind the scenes to get the perfect picture. It's all smoke and mirrors, friends.
20 Diversion Tactics Used By Highly Manipulative People To Silence You via Thought Catalog.
A great read for anyone who feels like they might be in a toxic relationship or friendship. Helps you recognize the signs of people you may not want in your life.
Apologies Are Actions via Erin's Inside Job.
Don't be someone who says sorry and then just does the same thing over again.
When Everything Must Be Perfect via Introvert, Dear.
A great article on perfectionism, how it expresses itself in different personality types, and how to go about combatting it.
Because Life Doesn't Give Do-Overs via Quiet Revolution.
Interesting read about what we regret more – the mistakes we make or the risks we don't take?
. blogging .
7 Ways To Increase Your Blog Post Traffic via Thrifts and Threads.
Just because you write it doesn't mean they'll come. Help get your post seen with these helpful tips.
The Surprising Way To Grow Your Productivity via Quiet Revolution.
Really, really like this idea! I might just have to give it a shot.
. food .
Vegan Chocolate Zucchini Muffins via Hummusapien.
Chocolate + zucchini = made for each other. And I love how they're oil-free but you'd never be able to tell.
45-Minute Healthy Cinnamon Rolls via Amy's Healthy Baking.
I don't know how she does it, but this girl makes some insanely delicious healthy desserts… and these rolls are no exception!
White Pizza with Garlic Sauce and Garden Herbs via How Sweet Eats.
Confession: I'm not a huge fan of tomato sauce on pizza, so this white sauce looks sooooo good.
Vegan Ice Cream Bars via Beaming Baker.
… and they even come with the crackly chocolate coating!!! So in love with these.
Your links…

Let's chat!
3 things you did yesterday; 3 things you're doing today. Go!
Yesterday: ran some errands, worked on recipes, and went to see The Secret Life of Pets.
Today: watching the Euro, trying to get organized with blogging (amg), and going to church.
More places to find me!
E-mail — [email protected]
Twitter — runwithspoons
Facebook — runningwithspoons
Pinterest — runwithspoons
Instagram — runwithspoons
Bloglovin — runningwithspoons
Snapchat — runningspoons