Hi friends! 😀
Glad you all enjoyed my triple breakfast WIAW. I very much enjoyed it and plan on repeating the experience in the not-too-distant future. But not today. Today was just a "normal" day, where breakfast only made one appearance at its "proper" allotted time slot – first thing in the morning…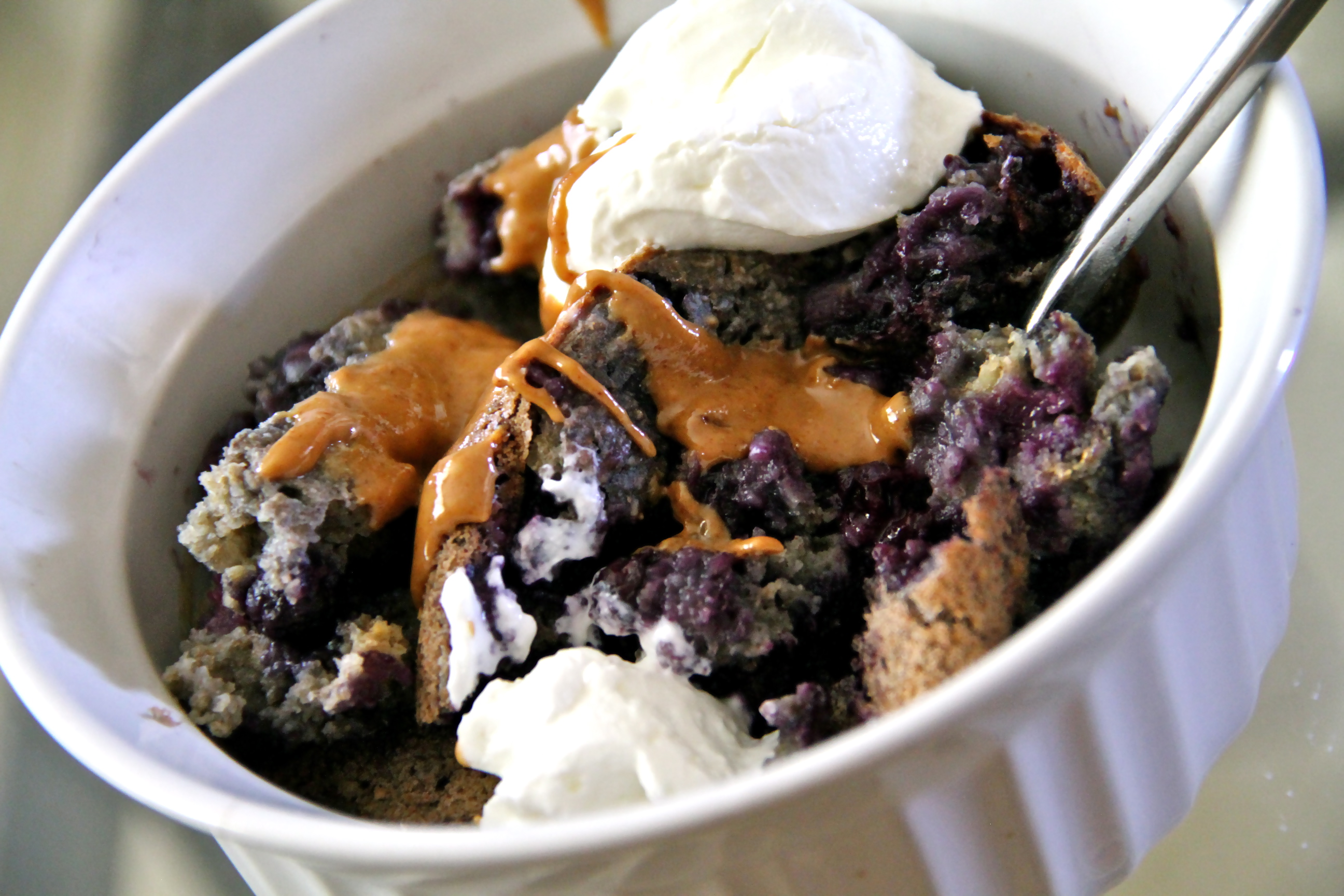 Blueberry Muffin Breakfast Bake
Mmm. Is there any better way to start a day? No. No there isn't. And everyone seems to agree – breakfast simply is the best meal of the day. No questions. Which is why it made me a little sad to read that so many of you don't allow yourselves to enjoy it more than once a day. You wish you could – you crave that bowl of cereal for lunch, or that stack of pancakes for dinner, but when meal time rolls around, you opt for something more "sensible" instead. A sandwich. A stir fry. Something that you "should" be eating. But is that really the sensible thing to do? I mean, does it make sense to deny your body what it's really craving and go with what your head is saying, instead? To give it carrot sticks when it's craving cookies?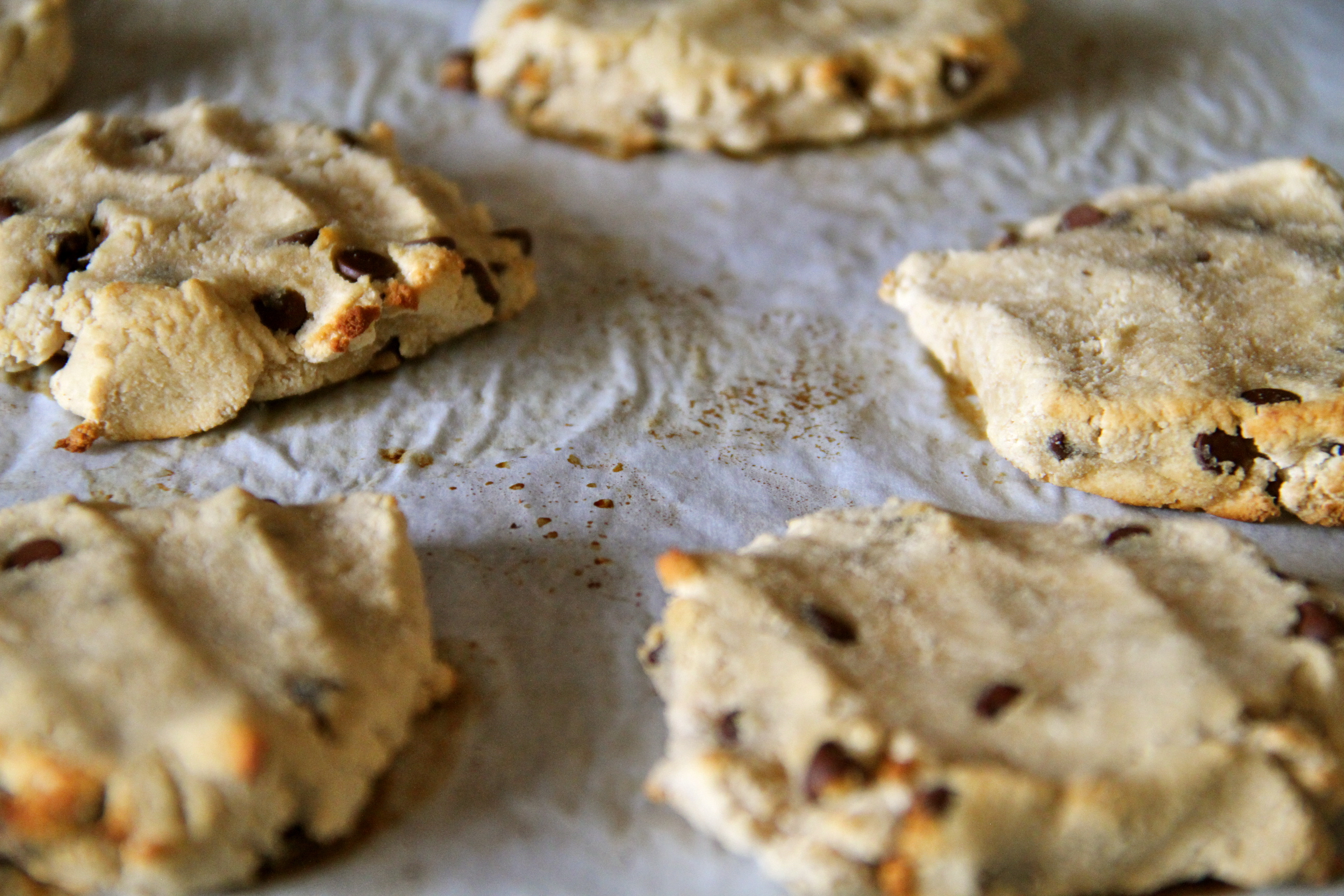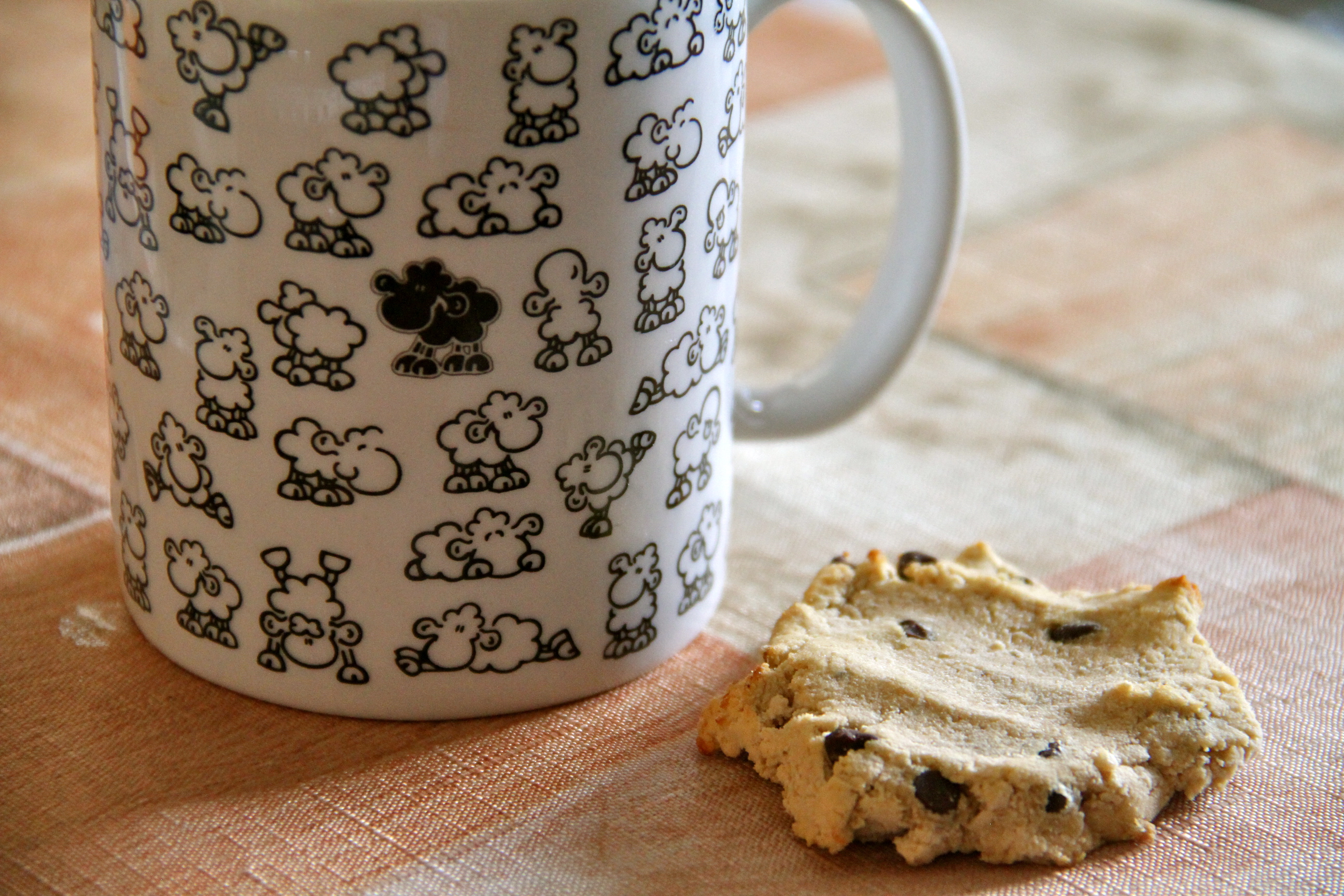 Coconut Banana Chocolate Chip Cookies
We seem to think so. We like to think that our brains are smarter than our bodies, which is probably why we end up taking their side and choosing the carrot sticks over the cookies 9 times out of 10. The problem with that approach (besides being far less tasty) is that our brains make us think too much. We overanalyze. We question. We try to make the "right" choice. There are just too many factors that play into the decisions that our brains make for us, which is why, in many cases, those decisions end up being the wrong ones and screw us over in the long run.
Our bodies, on the other hand, operate in a completely different fashion. Being immune to the "logic" that can sometimes plague our brain, our bodies never talk to us using convoluted sentences that require any sort of in-depth analysis. There are no dilemmas of "should" vs. "should not", or "good" vs. "bad"; there's just one simple and easy to understand message – this is what I need right now. And if you'll excuse me for a moment, what I need right now is something to munch on…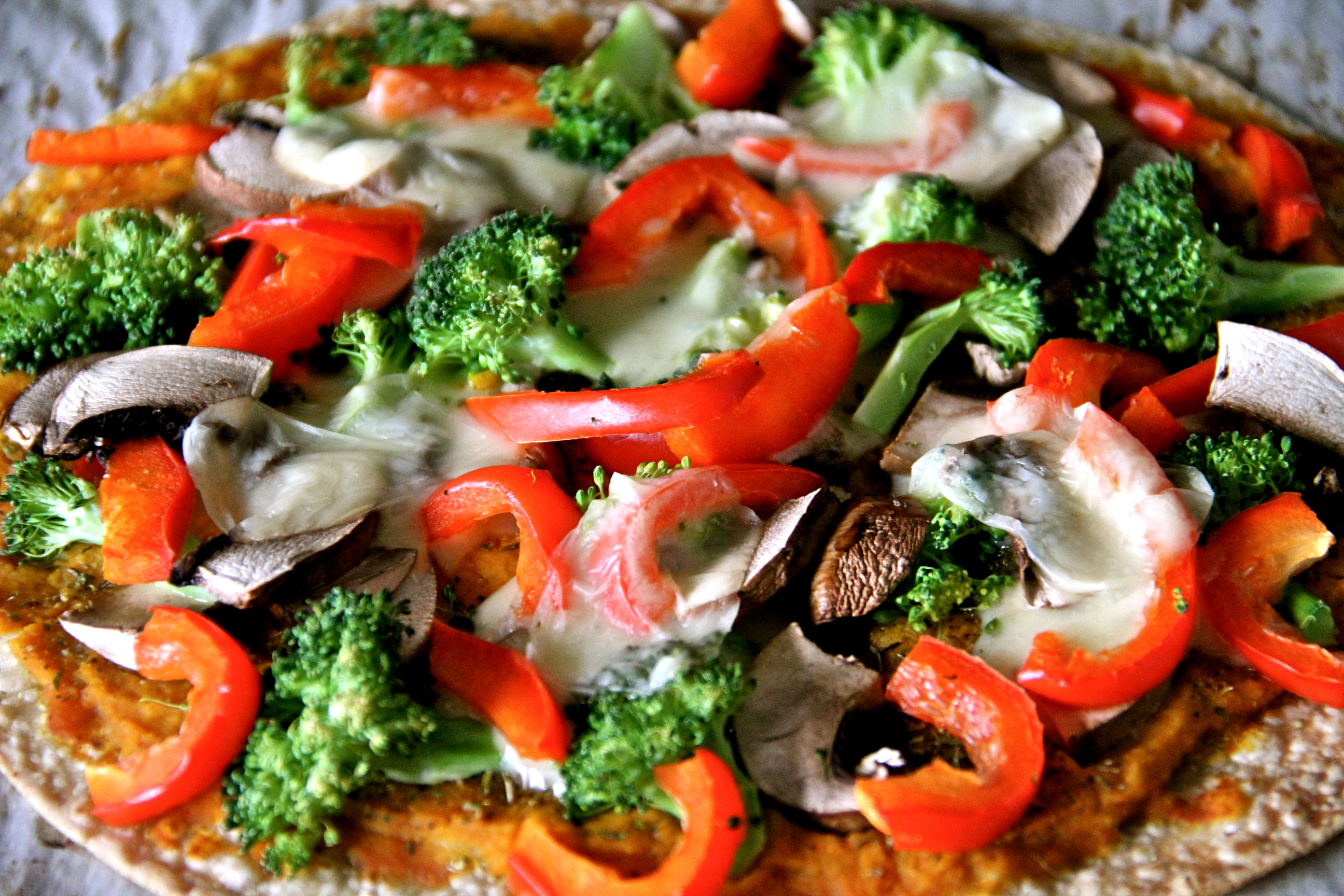 Much better. Now where was I. Simple messages. Right. Our bodies tell it to us straight up – they don't beat around the bush. I need rest. I need food. I need water. I need chocolate (they really do need it). The problem is that we don't always [read:usually] listen. And what's even worse is that, in addition to not listening, we take it one step further and actually tell our bodies what they need instead.
I need rest – No, you need to work/run/party.
I need food – No, you've had enough. You need to be happy with what I give you.
I need to heal – No, you need to toughen up.
I need chocolate – No, you need a celery stick. Or nothing at all.
Ouch. We're just big meanies, aren't we? But our bodies put up with us anyways; they take the abuse and do their best to keep us going. So we keep going. Keep ignoring. Keep demanding. Keep believing that we know best. And in our defense, we honestly do believe that we're doing what's best for us – I don't think anyone chooses to do something that they know will worsen their lot in life, at least, not without some other positive motivating factor. But that's a whole other topic that I really don't want to get into now.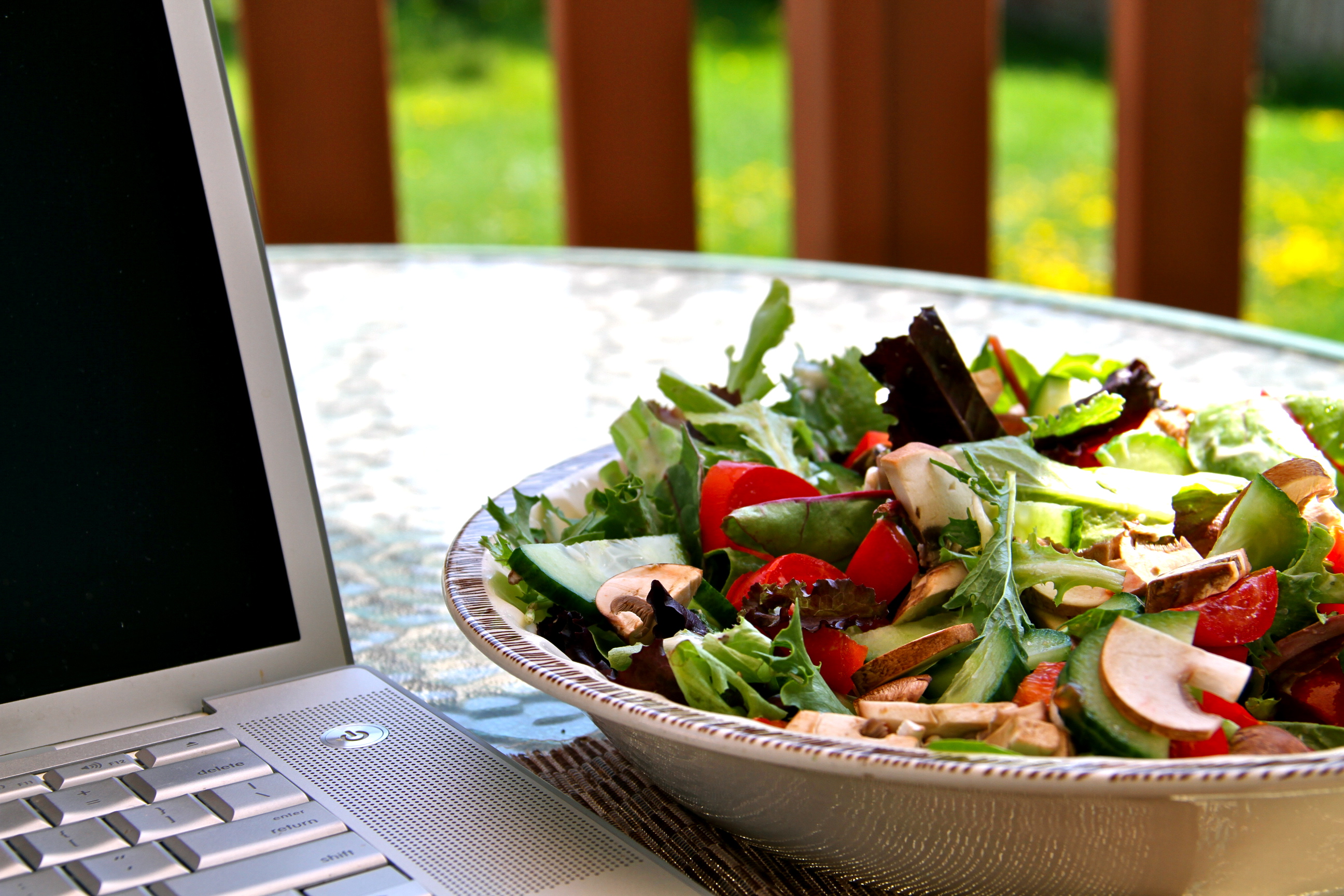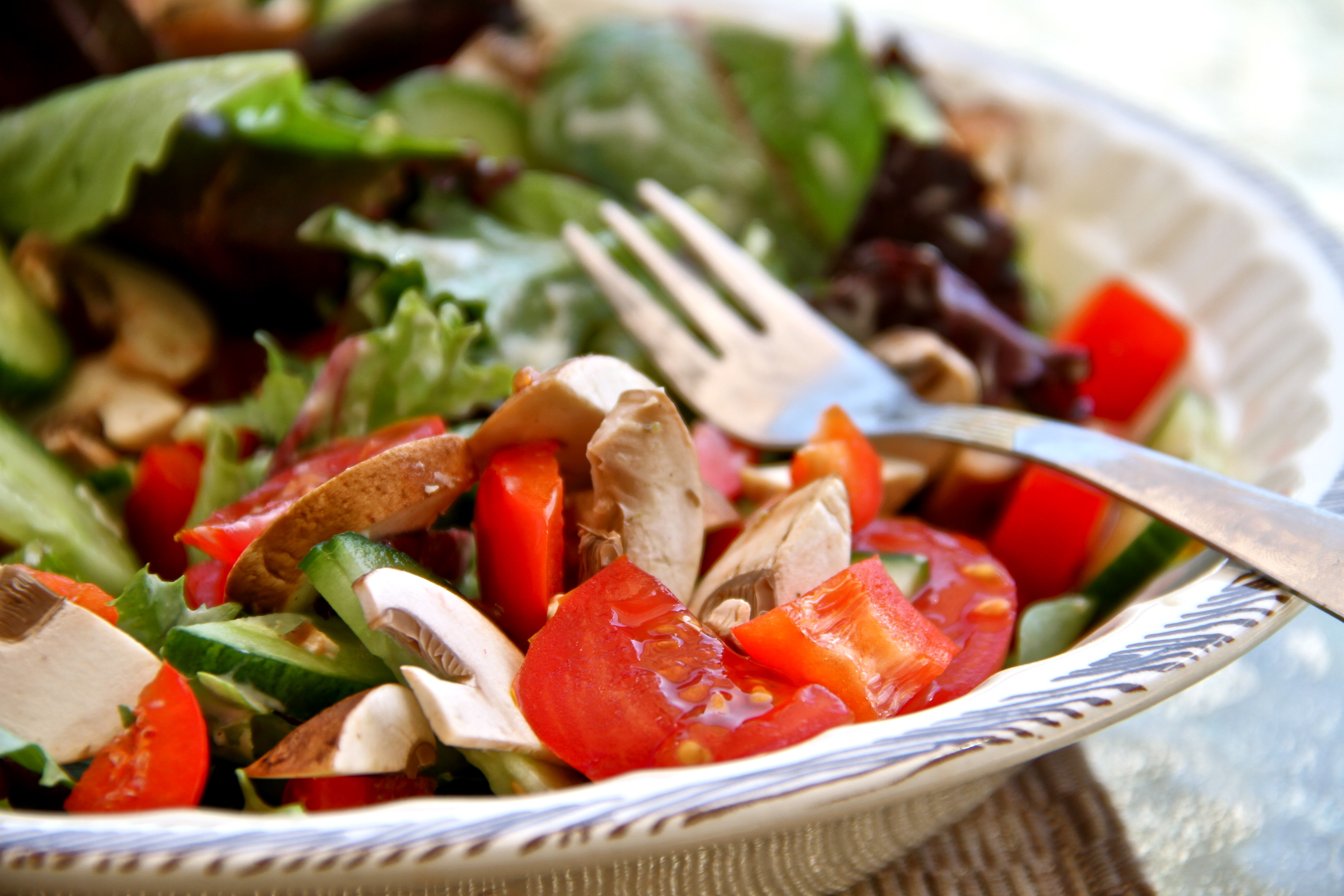 Learning to listen to our bodies and trusting what they say is a hard thing to do, especially because we're constantly being bombarded and influenced by so many other things. Our own fears. People we know. Blogs. Magazines. "Experts". Scientists… There's never a shortage of conflicting information being thrown at us from every direction. So who do we listen to? How do we decide what's right?
Good question.
How about by listening to the one message that never changes. The one message that's the same whether a low-carb, low-fat, low-this, or low-that diet is currently in style. The one simple message that our body gives us each and every day. This is what I need right now. Short. Simple. Sweet.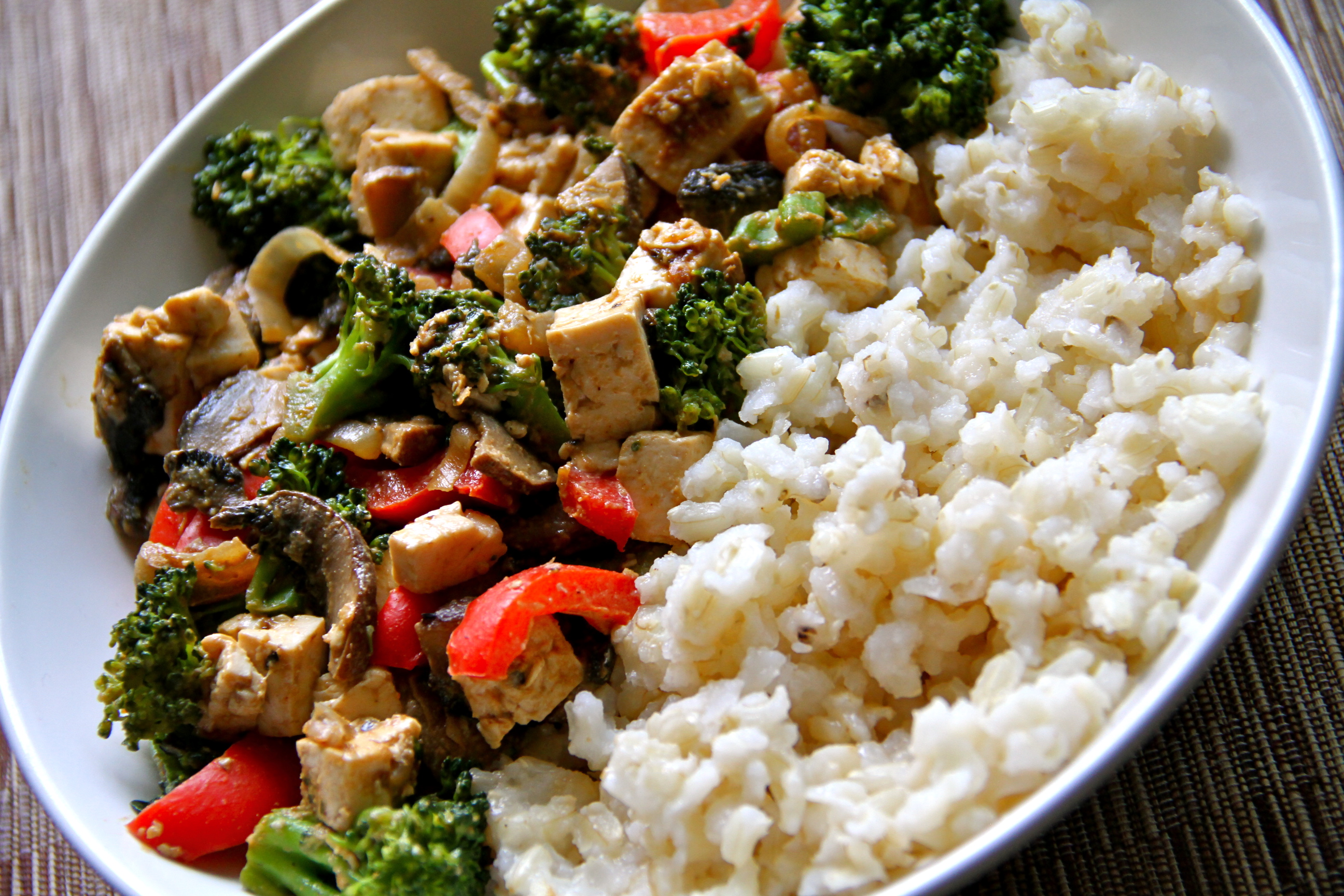 Sunflower Stir Fry – recipe coming soon!
But hearing that message isn't enough. Nuh uh – we have to act on it. And it's scary; believe me, I know. How can we be sure that our bodies won't lead us astray? That allowing ourselves to have that slice of cake or that plate of fries won't open up the flood gates and turn us into a junk food obsessed beast from beyond? Unfortunately, we can't be sure – at least not until we try it and see what happens.
The sad thing is that we usually don't try it, and I think a lot of that comes down to the fact that we expect the worst will happen. Instead of thinking "Okay, I'll have that piece of cake and satisfy my craving", we think "If I have that piece of cake today, all my healthy eating habits will go out the window and I'll lose everything I worked so hard for". A bit extreme? You betcha.
And I'm not trying to come off as all high and mighty, or to say that I was any better. Oh no. I could write an entire encyclopedia about all the strange diet related thoughts and beliefs I adhered to in the past. But if I opened it up today, I'd be able to rip out a lot of the pages because most of those beliefs no longer apply to me. These days, I do my best to listen to what my body is trying to tell me, which isn't always the easiest thing to do, especially when it's telling me to eat breakfast three times a day…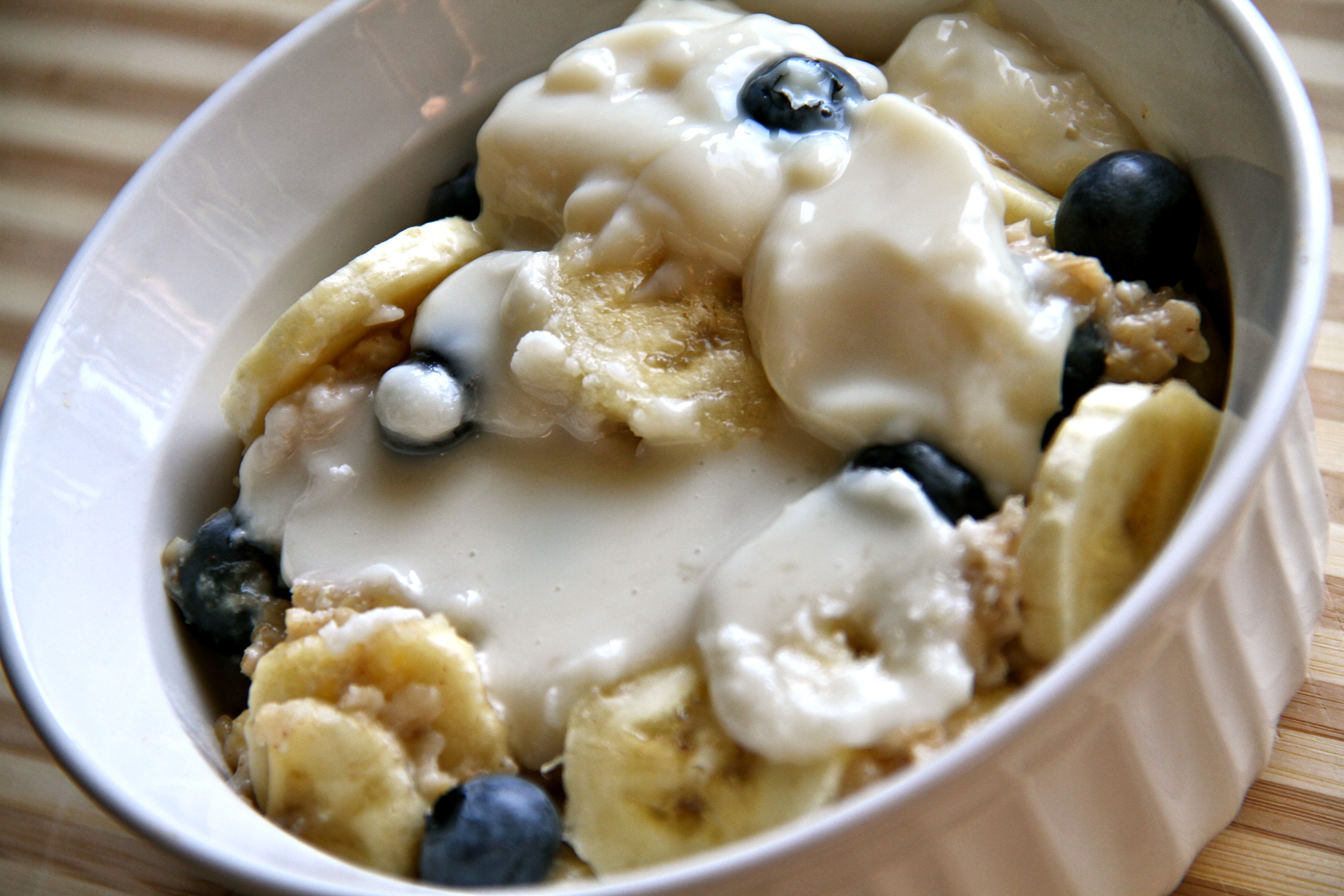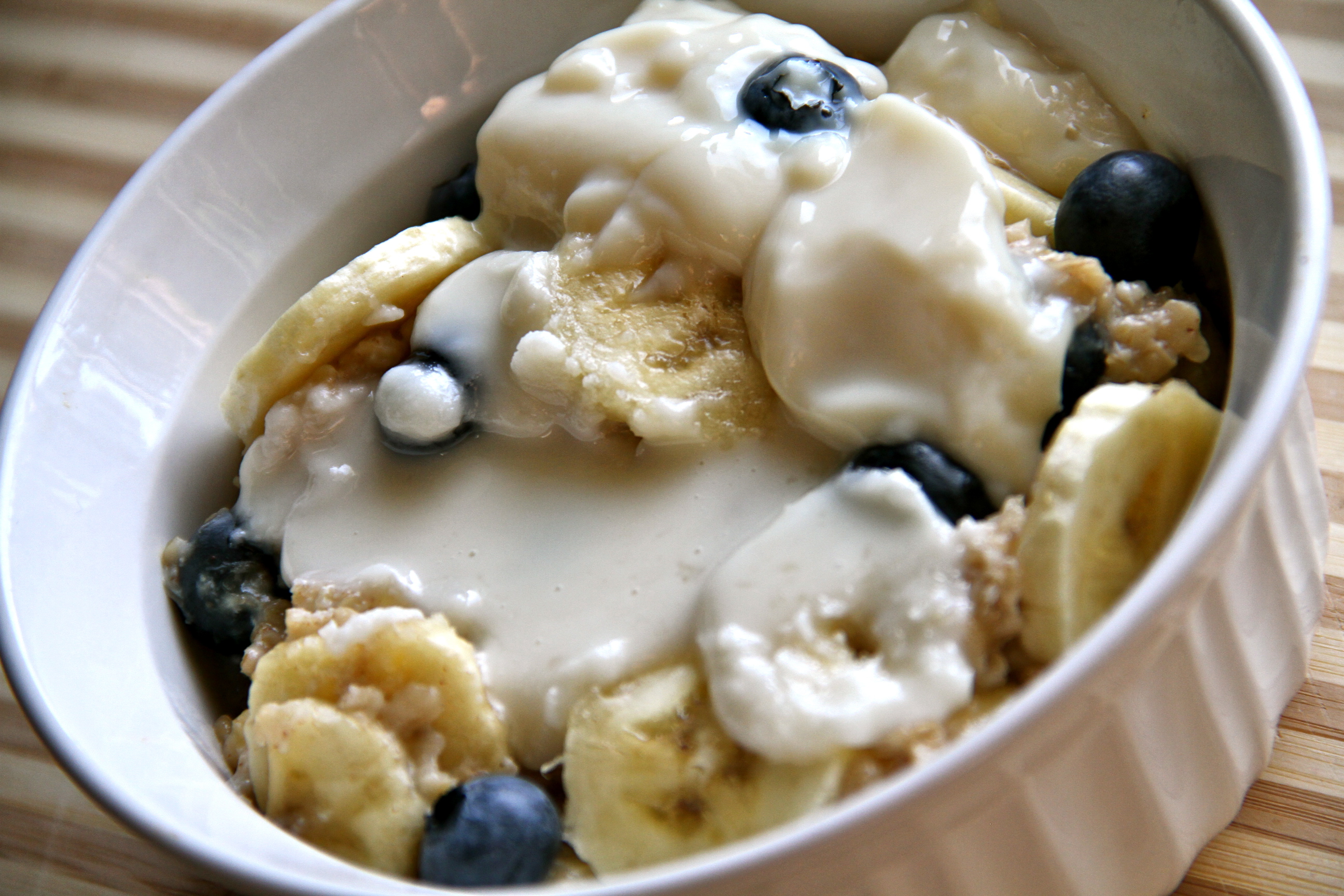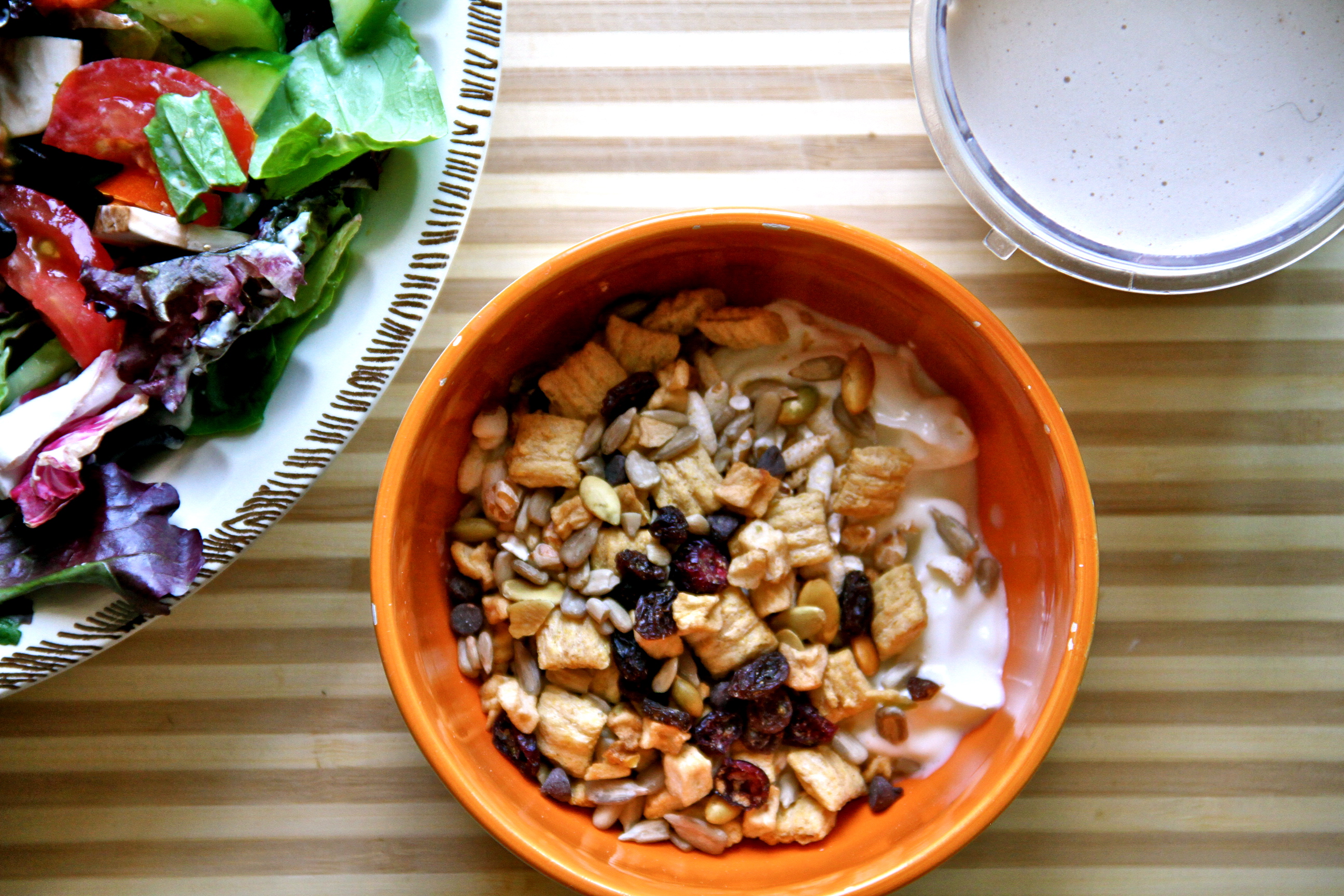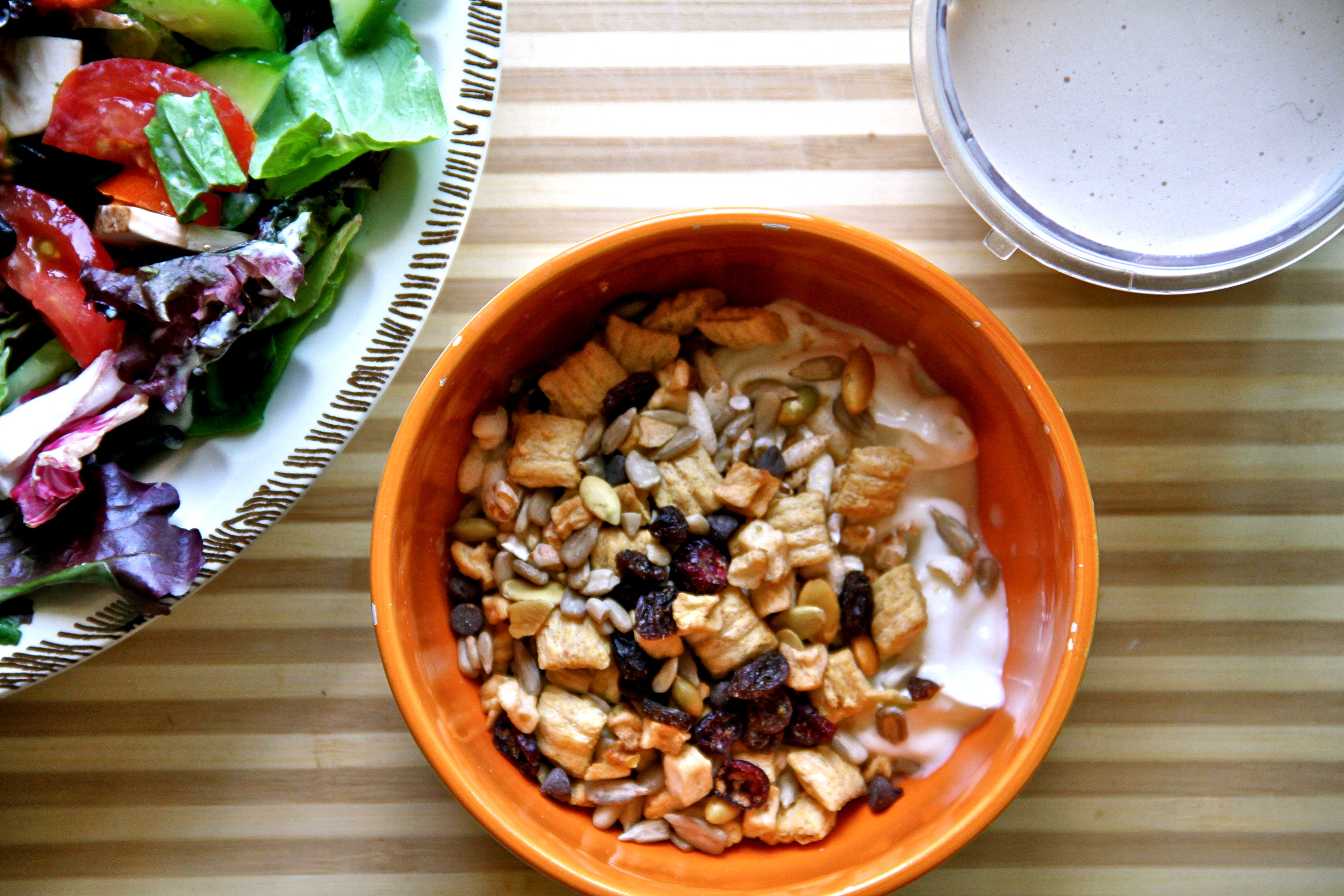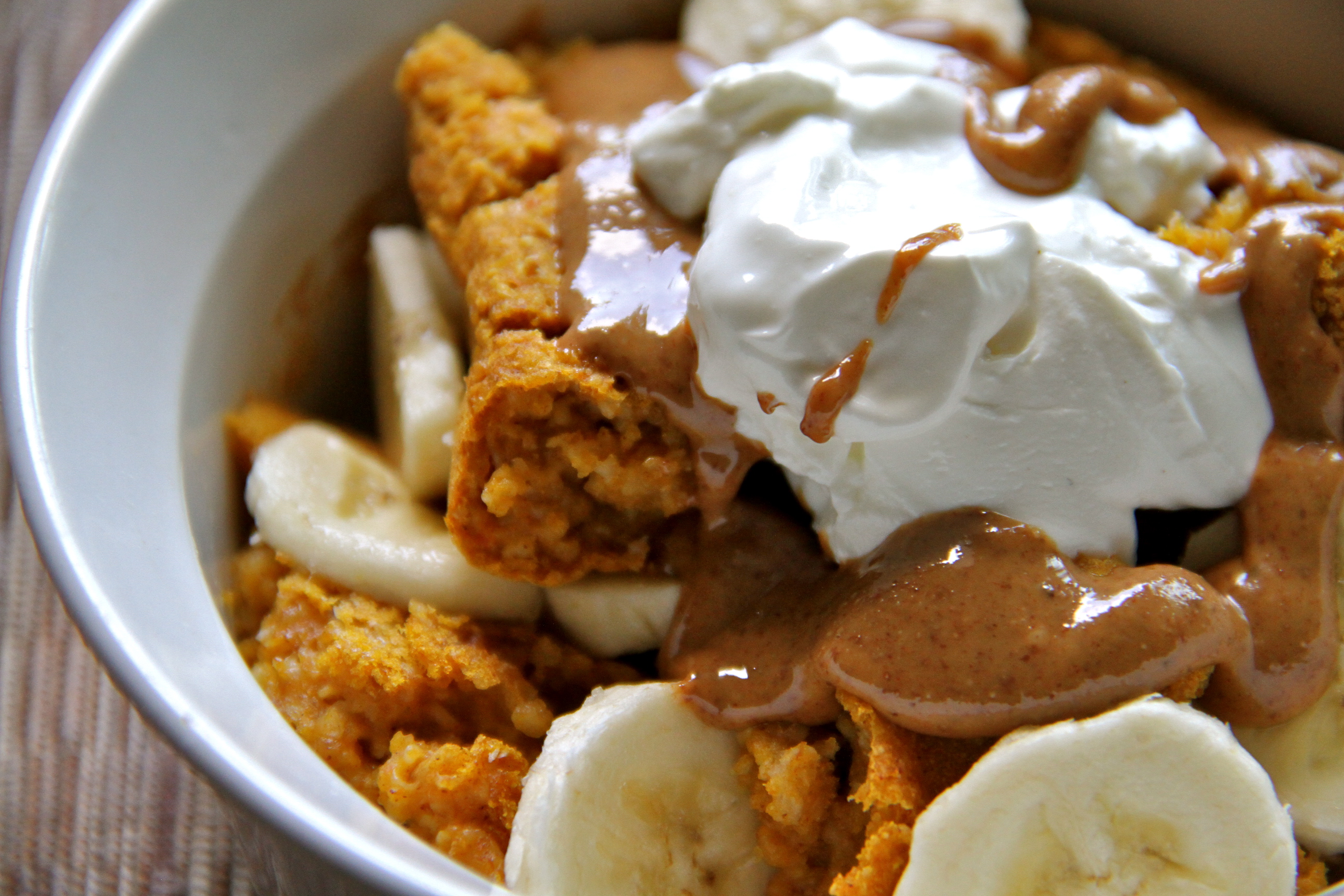 But I did it. Sure, I stopped and wondered for a while, but I ended up doing it anyways. And, as you can see from the pictures littered throughout this post, I didn't turn into some breakfast eating beast from beyond. I satisfied my cravings yesterday, and it was back to "normal" lunch and dinner foods today.
Naturally – nothing forced.
It takes time and practice, but if your body wants something, just try it out and see what happens. It's not the end of the world if you make a mistake – after all, we learn from every error – and you might just go on to learn something new. Trust me. Or better yet, trust your body. It won't screw you over. Promise.
Aaaaaand I just wrote a monster of a post. Sorry. But it's been a while since my last one, so I was due 😀
. – . – . – .
Do you have a hard time trusting your body?