This is a post that I've been meaning to write for a while now, but I've been putting it off because I've had a hell of a time trying to put my thoughts on the subject into words. Heck, I'm not even sure if my thoughts will come out coherently at this point, but it's time to stop thinking and just go with it. What exactly is this pesky mind-boggling subject?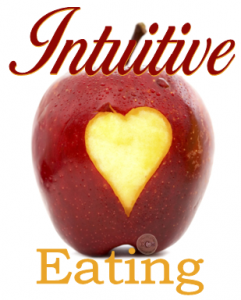 Have you guys noticed it? The sudden influx of the term 'intuitive eating' being tossed around the blog world lately? I feel like I can't go a day without reading a handful of blogs talking about it – in a way, it almost seems like the newest cool thing to do, the newest trend. Suddenly everything is all "intuitive this and intuitive that"… and while it's certainly not the worst trend to get caught up in, I still find it somewhat problematic for a couple of reasons.
First, it continues to encourage an extreme focus on food. Sneakily, mind you, but the obsessive mindset is still there.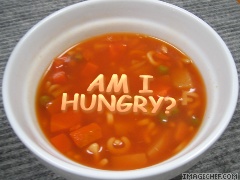 Instead of asking "Am I eating the right thing," people are now asking "Am I eating in the right way" – the focus on eating, eating, eating (!!!) is still there. Analyzing cravings, analyzing hunger, analyzing portions… it's still analyzing. It's still putting way too much focus on food when eating should be something that comes naturally and doesn't require all that much thought. Heck, the very definition of the word "intuitive" includes the phrase "without conscious reasoning," so you can't exactly think about something and do it intuitively at the same time, can you?

Now, I know that the beginning stages of intuitive eating require a lot more conscious awareness and analysis – I've been there too. Making the transition from rigid meal planning to a more natural and relaxed approach to eating is a difficult journey and it's perfectly okay to talk/think about all of the struggles/victories you experience along the way… My only hope is that people aren't trading one obsessive mindset for another, and that they realize that there has to come a point where you need to let go of the whole idea of intuitive eating and just.eat without making a big deal about it.

That expression actually used to drive me crazy when I was in recovery from my eating disorder. People would see me struggling and tell me to "just eat" and I'd be all: "but… but… how!?!? And what?!? It's not that simple!!" But in all honesty, it really is that simple. Eating is not hard and does not require constant analysis and calculation. Look at kids, the most intuitive eaters out there. If you were to ask them if how they're eating is intuitive, they'd probably look at you like you're crazy and say they're "just eating" – no fuss, no muss, no second guessing. Want cookie, eat cookie, enjoy cookie, [sometimes grab another cookie], move on. Simple as that. They don't worry about whether that cookie will make them fat, fit in with their macros, make them go over their allotted daily calorie allowance, or any other nonsense. They just eat.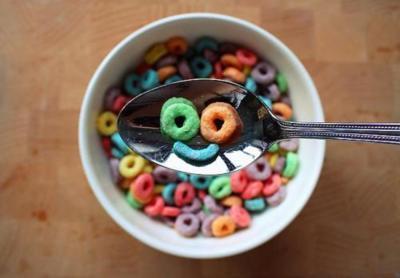 As delicious as it is, food shouldn't be at the center of our world. We shouldn't be planning out a day of eats and analyzing where we can fit things in. We shouldn't be patting ourselves on the back for a meal/food that was properly/bravely eaten. We shouldn't care so much. Yes, it's important to fill the tank with healthy fuel, but it's just as, if not even more, important not to use so much energy stressing over it. Why? Because it's kind of a waste of time and life…
Want to know my #1 tip for how to eat intuitively? Stop thinking about eating intuitively and just eat – stop worrying about whether or not you're doing it "right." Accept the fact that how you eat will never be, and isn't even meant to be, perfect, and come to peace with that – trust your body to make up for your mistakes. Like I said before, there are days where I undereat, and days where I overeat. There are days where I eat a lot of sugar and carbs, and days where I eat a lot of proteins and fats. There are days where I get my veggies in, and days where I don't. It all balances out, and lo-and-behold, I'm still alive.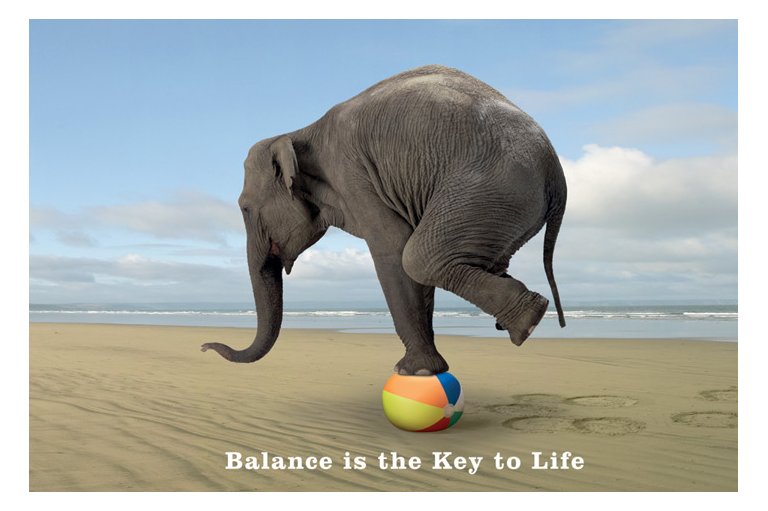 Live. Laugh. Love. Play… Undereat. Overeat. Eat your veggies. Don't. Take food off the pedestal and stop worrying about it so much. Really. I've found that the people who struggle with their eating habits and weight the most are the people who are constantly worrying about those things. A focus on intuitive eating is definitely a step in the right direction, but it's not the be all, end all – it's still another clearly labelled way of eating, with guidelines and rules of its own to follow. Those may be necessary during the learning process, but there comes a point where even those need to be tossed aside and intuitive eating replaced with just eating.
. – . – . – .
No questions today – I'd just love to hear your thoughts.