Oh, random thought Thursdays, how I love you; especially because…
1. I've been having a really rough time with sleep lately. This time it's not waking up way too early, but going to sleep way too late. For whatever reason, I haven't been able to fall asleep at my normal grandma hours lately – I lay down at around 10 to do some reading (which usually does a pretty good job in knocking me out), and I'm still awake an hour later. At that point, I start getting a little worried and turn off the lights to fall asleep, only to end up tossing, turning, and punching my pillow for another hour or so. Fail.
2. That being the case, you'll have to excuse the increased randomness of my rambles today. Did you know that…

Well, now you know

3. And speaking of knowledge… Does anyone know the proper way to decalcify a water kettle? I know there are special solutions that do it, but I'd really rather not use chemicals if I can avoid it. I've heard that boiling a few rounds of white vinegar works, but I'm afraid to have my water tasting like vinegar after that. Help?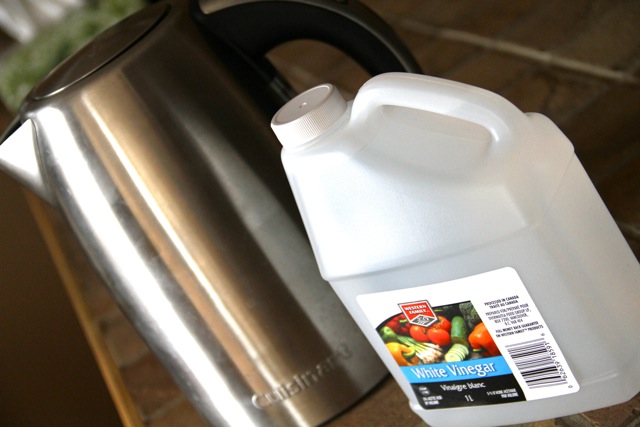 4. The other day, I saw what was probably the coolest 80-year-old (ish?) lady that I've ever seen. She was rocking workout clothes with a bright pink top, which went perfectly with the streak of bright pink that she had in her otherwise stark white hair. Man… if I can be that cool when I'm 80 then I have no problem getting old.
5. I might have a slight problem with shopping, though…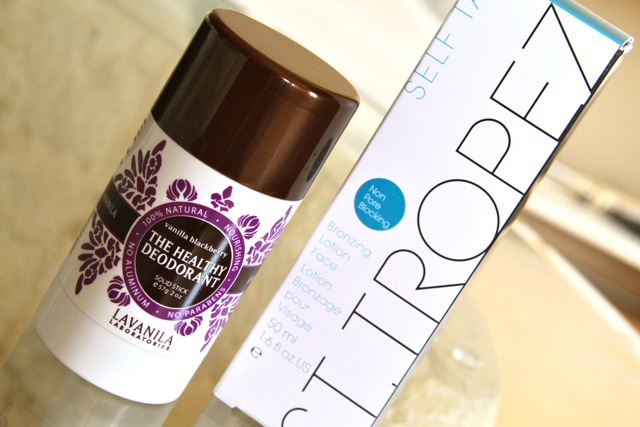 Lately it seems like I can't walk into the mall without stopping by either Sephora or MAC. In my defense, though… deodorant is kind of one of those things that you can't exactly go without, and self-tanner is a good way to practice sun safety. I threw around the idea of using a self-tanner in my last Thinking Out Loud post and finally decided to give it a go. I'll let you guys know how it works out.
6. I think it's high time for a haircut…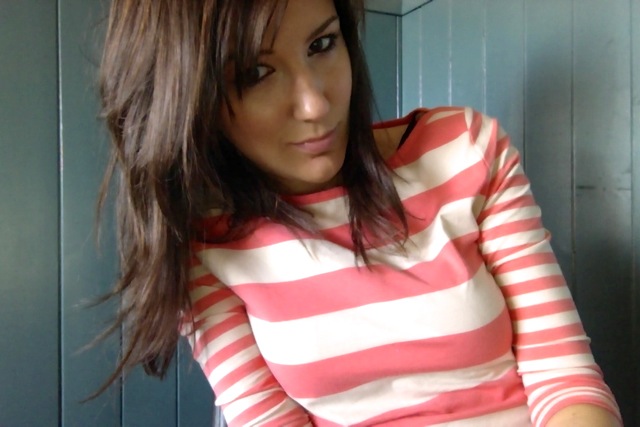 … which is why I scheduled one for tomorrow. I used to be horrible about getting my hair trimmed on a regular basis because I wanted my hair to grow nice and long and figured that cutting it would kind of be defeating the purpose. I'd cut my bangs at home whenever they started to get too long, but I wouldn't touch the rest of my hair. Strangely enough, my hair didn't really grow… The problem was that it would reach a certain point and just break off, so it wasn't really getting any longer. As counter-intuitive as it seems, the more often I cut my hair, the faster it grows and the longer it gets. Win. And besides… I kind of love going in and getting pampered at the salon.
7.  I also love playing around with the idea of doing something drastic to my hair… I've had long hair for pretty much my whole life, only ever changing my color and bangs, but seeing women rocking awesome pixie cuts totally tempts me to try it out as well. I'm scared, though. I'll be the first to admit that my hair is a huge security blanket for me, and the idea of not being able to twirl it around my fingers (or not liking it) is what keeps me from taking that chance. Maybe someday… as a spur of the moment kind of thing… when I'm highly inebriated.
8. Finding comfort in sad songs…
[youtube="http://www.youtube.com/watch?v=c7u50SBaVOg&w=560&h=315″]
9. Speaking of music, I have a habit of dancing around my apartment and belting out random songs at the top of my lungs. Sometimes I worry that my neighbors will hear me and think I'm a complete nut. They wouldn't actually be completely off…
10. Smile! It's almost Friday, the sun is shining, and life is good 😀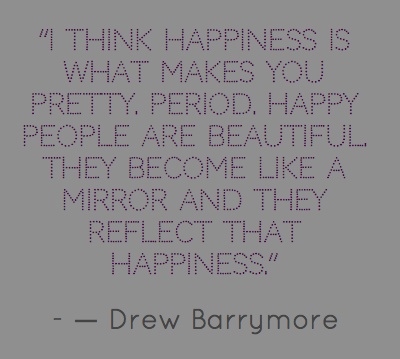 . – . – . – .
What color are your eyes?
How often do you cut your hair? Have you ever done/thought about anything drastic?