Alternatively titled: Happy Birthday Papa Spoons!!!
Step 1: Buy chocolate cake mix. Prepare according to package instructions.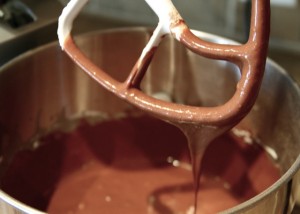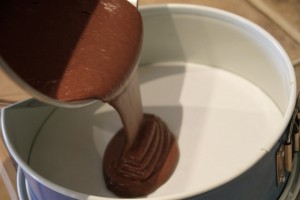 Step 2: Beat whipped cream into oblivion. Resist urge to stick fingers in bowl while mixer is moving.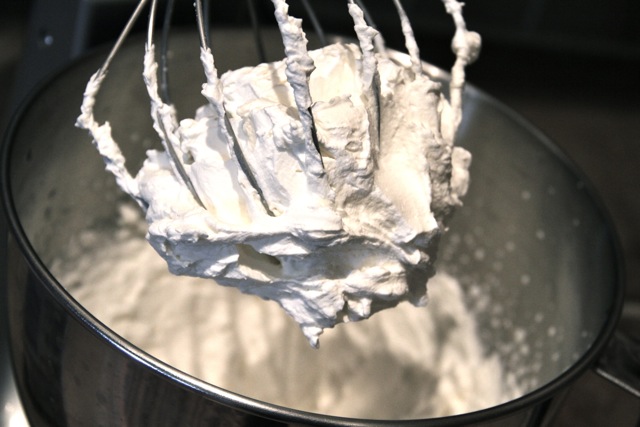 Step 3: When cake has cooled, slather first layer with generous amounts of cherry pie filling and whipped cream. Top with second layer. Proceed to slather entire cake with whipped cream. Lick fingers and spatula.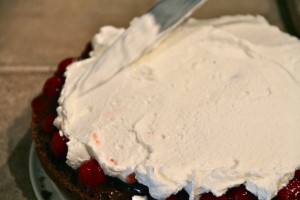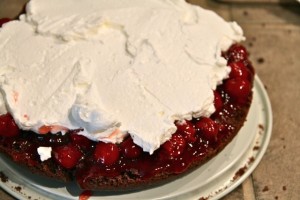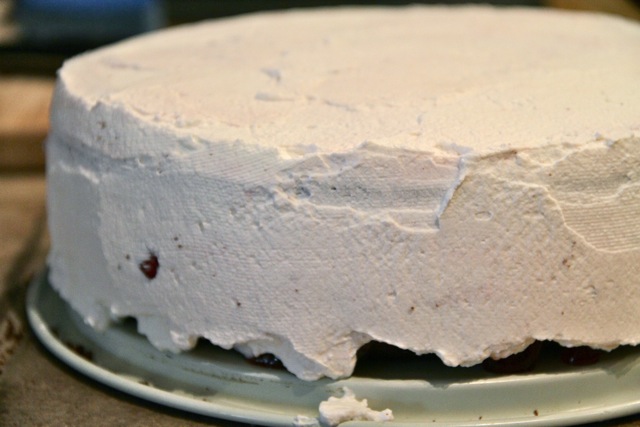 Step 4: Grate chocolate. Do not grate knuckles.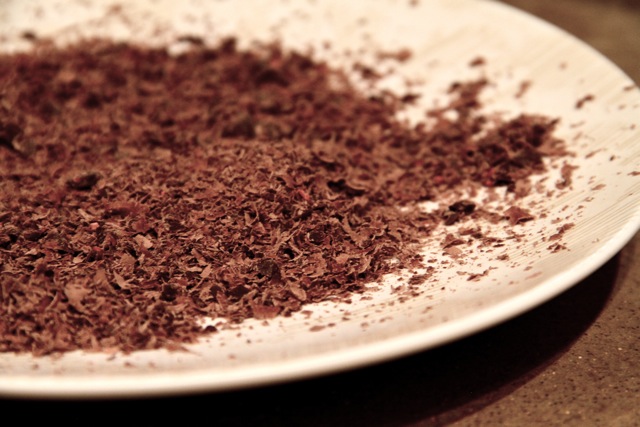 Step 5: Sprinkle grated chocolate over top and sides of cake. "Clean up" extra chocolate.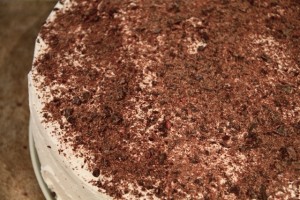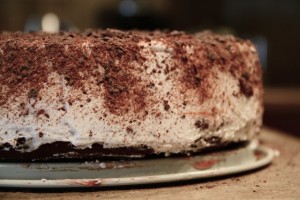 Step 6: Adorn cake with candles. 21 is always a good number.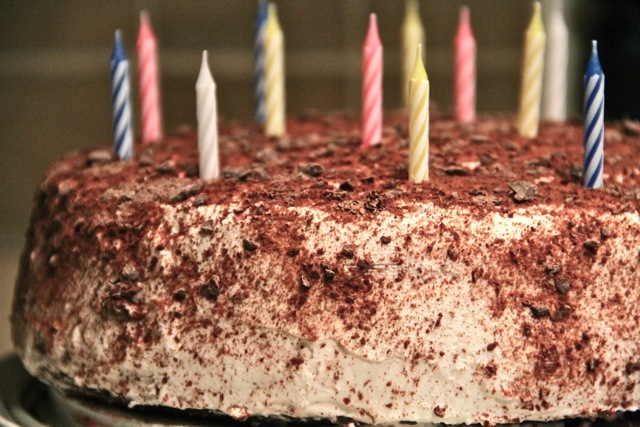 Step 7: Sing Happy Birthday (optional: in Polish).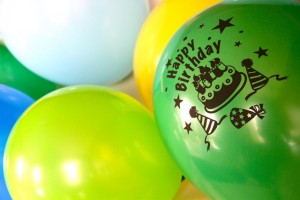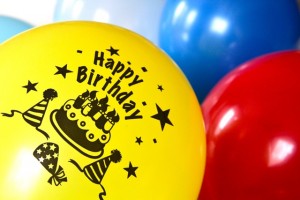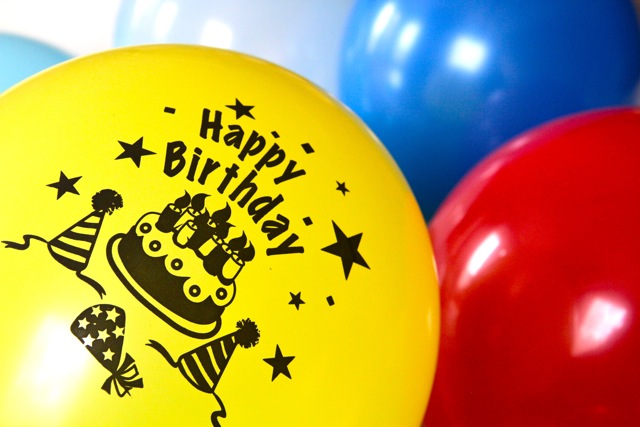 Step 8: After flames have been extinguished and wishes have been made, slice in to cake. Resist temptation to give yourself the first piece.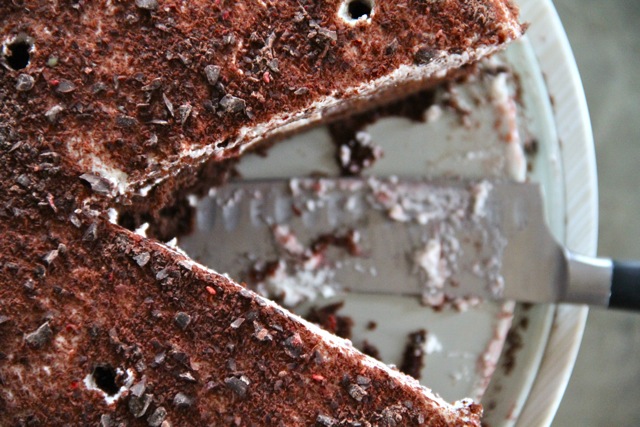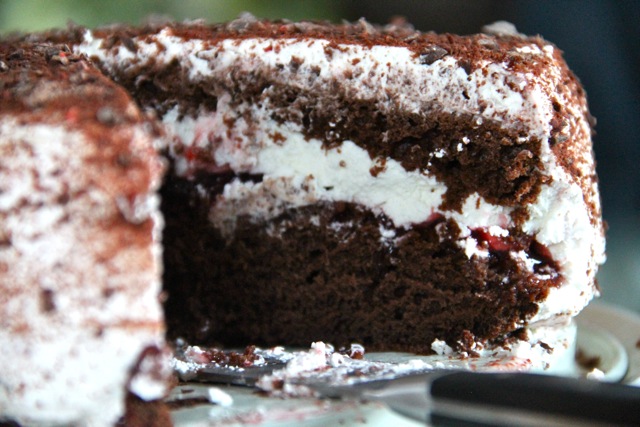 Step 9: Slice a well-deserved piece for yourself.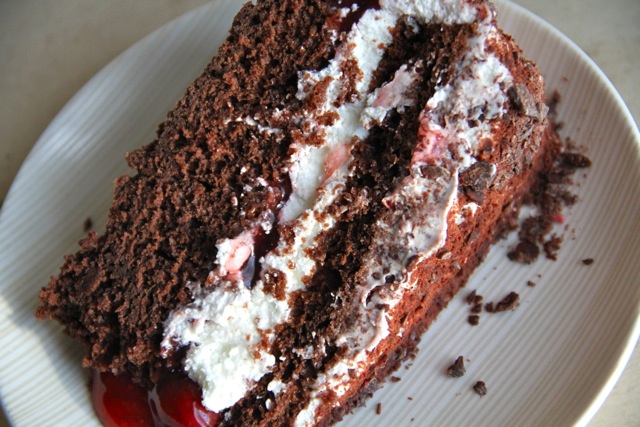 Step 10: Enjoy every.single.bite.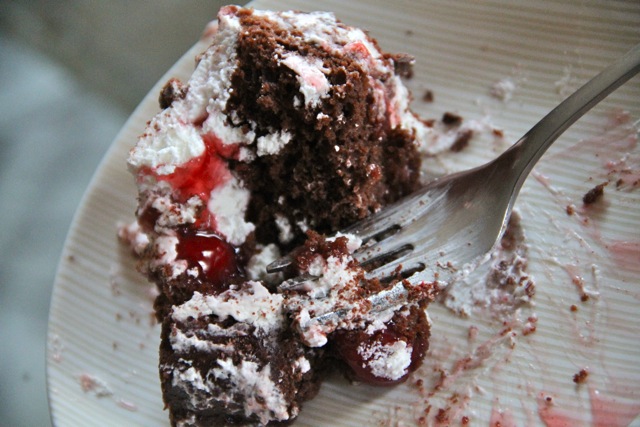 . – . – . – .
Fruit in cake: yay or nay?
True or False: whipped cream beats frosting?
Existence of dessert stomach: fact or fiction?