…. aaaaaand everyone is [currently] busy working. Nice. But I guess that's to be expected on a Friday morning, and it just means that I get to spend more time with you guys! I don't have to go back to work until next week, so I'm just hanging out all by my lonesome for now, enjoying a leisurely breakfast…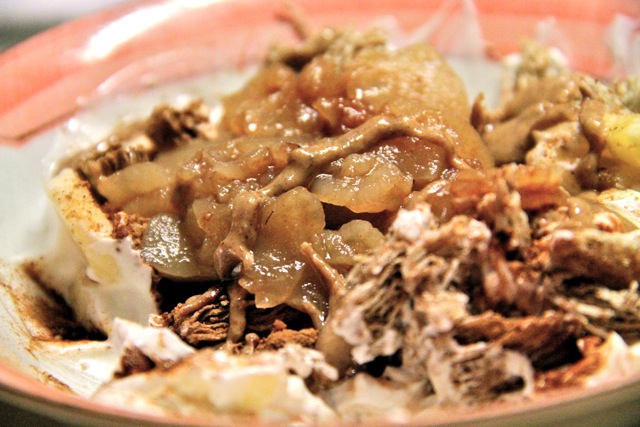 … while I wait for people to get off work so that they can come and celebrate my existence… err… play board games with me? Please note how incredibly close this game of Sorry! was.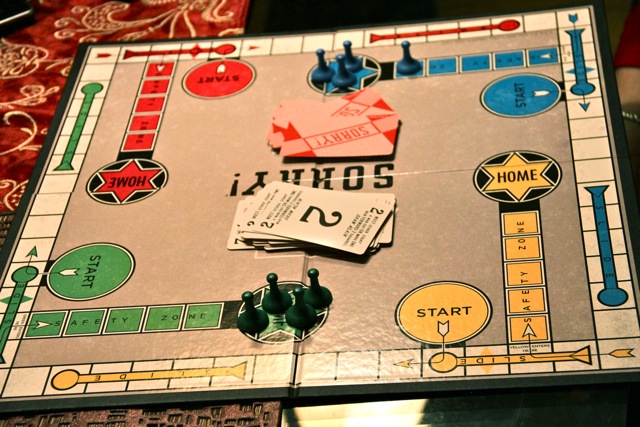 It came down to one card – my nemesis needed a 1, while I needed a 2. Birthday luck was with me, though, and I ended up winning round 1… before getting my butt handed to me in round 2. Ahh well. You win some, you lose some. OH! And speaking of winners, after much deliberation, this is the cake I decided to go with for my birthday…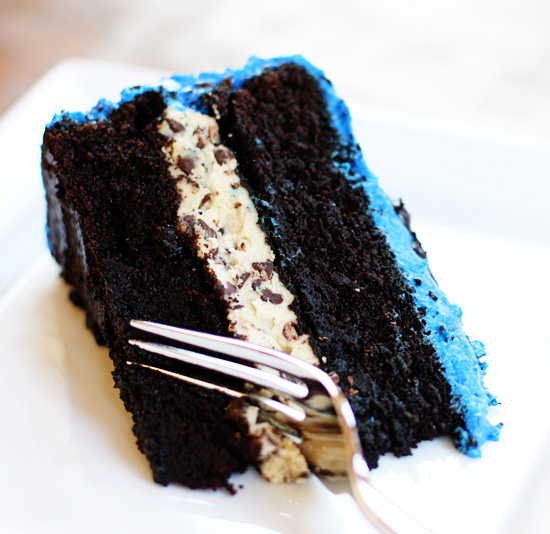 I think I'll pass on the blue Cookie Monster exterior, but dark chocolate mocha cake with a cookie dough filling? Swooooon. It still needs to be made, but I'm very much looking forward to our date tonight. Other than that, I honestly have no idea what's in store for me this weekend (nobody tells me anything!), but I'll be sure to share the deets with you guys in my next post. Until then, you'll just have to put up with some random ramblings.
I swear my memory is failing with old age or something, because if it weren't for the pictures on my camera, I would forget a lot of things that happened yesterday. My dad stopped by mid-day to bring me a watermelon…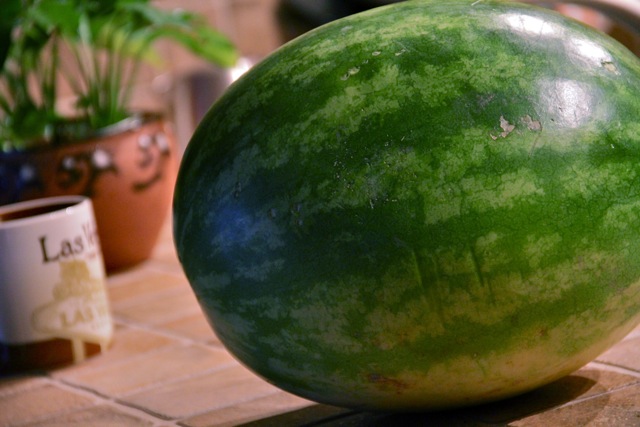 (It's a wonderful thing to have your parents support your addiction)
I finally finished the last of my Christmas cookies…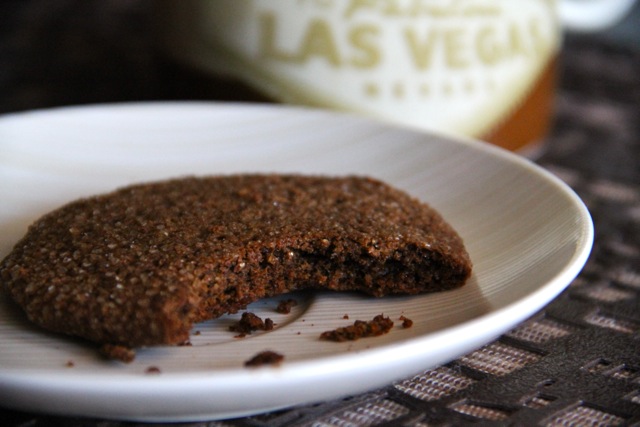 (… which means I can finally use my stand mixer… when the cake is gone :shock:)
And one of my lifelong dreams came true…
Sugar Cookie Sleigh Ride! Thanks to a wonderful Christmas package from my beautiful girl, Kat, I finally know what all the fuss is about. Holy.wow is this stuff amazing. My biggest concern right now is that I'll have to ration myself to keep it from running out in a few short days. Eep! Actually, my biggest concern should probably be that I really have to stop and think about what it is that I did yesterday, but I guess that just means that I have to get better at taking more pictures. Working on it 😉
Before I go, I just wanted thank you guys so much for all of the Happy Birthday tweets, e-mails, and messages that you've been sending me. You guys seriously know how to make a girl feel special, and I love you all to bits 'n pieces.
. – . – . – .
Do you sometimes have a hard time remembering what you did yesterday? 😯
Do you get competitive when you play board games? Less now than when I was younger, but yes… yes I do.
What kind of cake did you have on your last birthday? I think it was an orange infused chocolate almond cake with some kind of orange buttercream frosting.