Tuesdays are running days…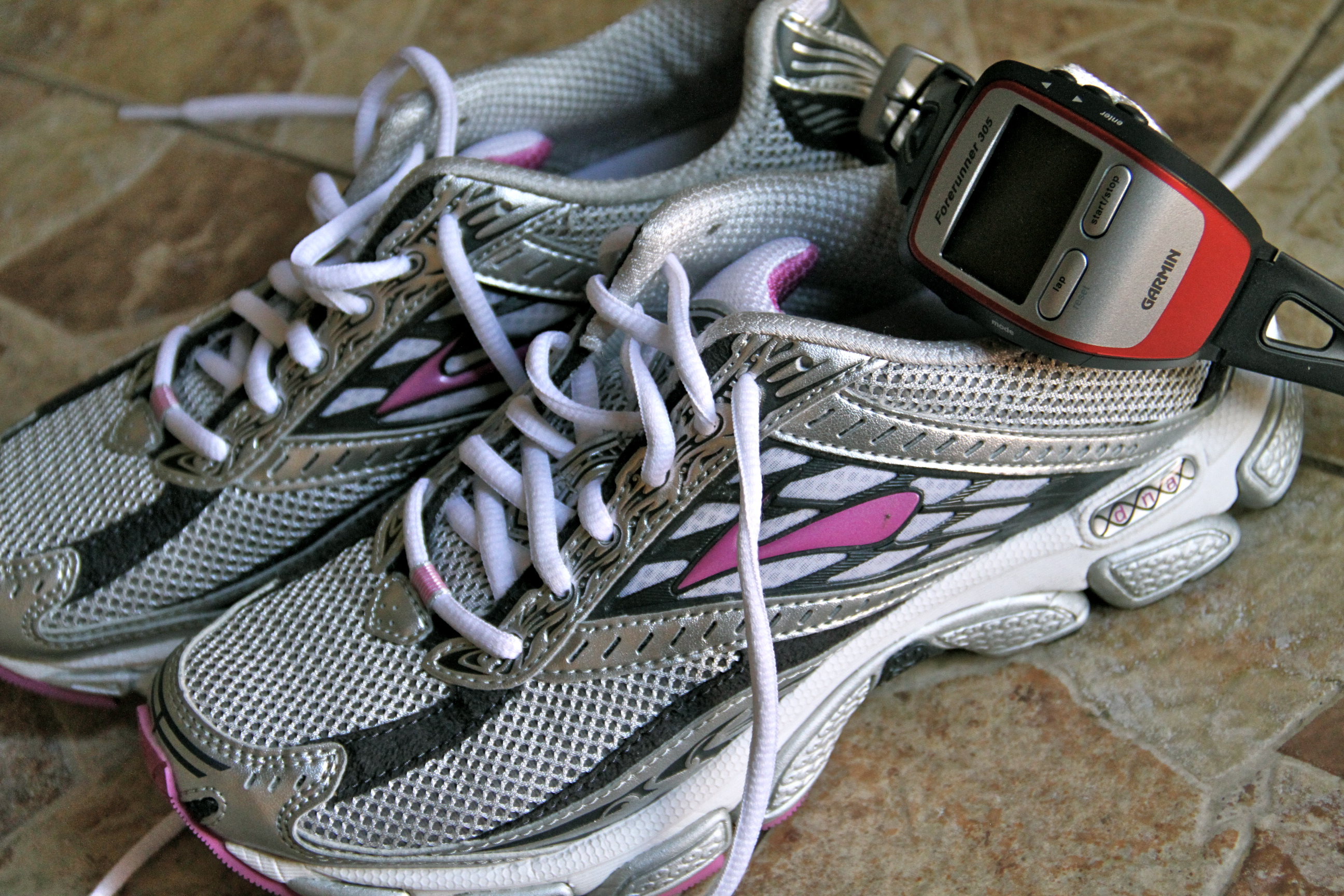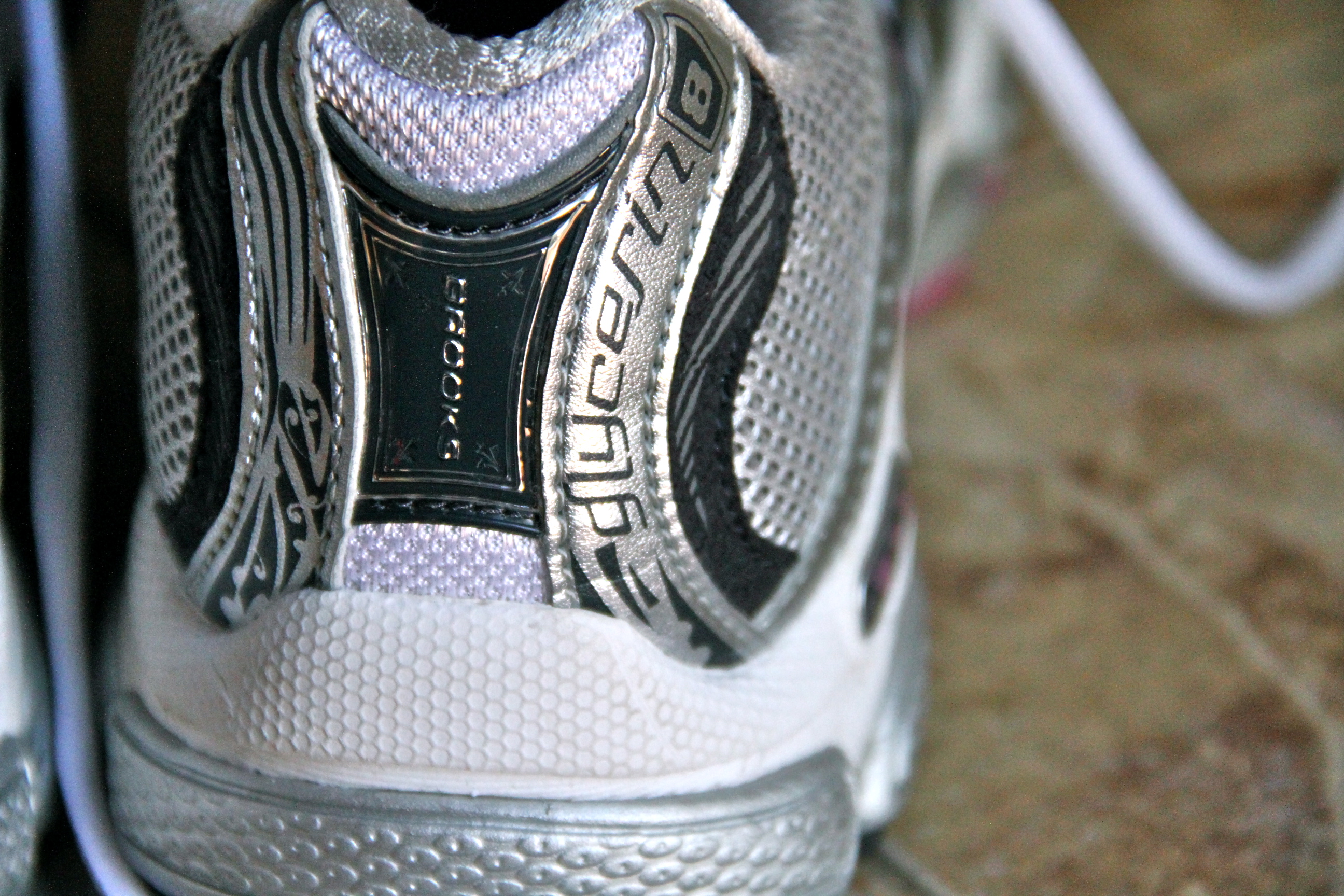 … at least, according to the plan they are…
Mondays, Wednesdays, and Fridays – I lift.
Tuesdays, Thursdays, and Saturdays – I run.
Today was a Tuesday, but today wasn't a running day…
… it was a random rest day.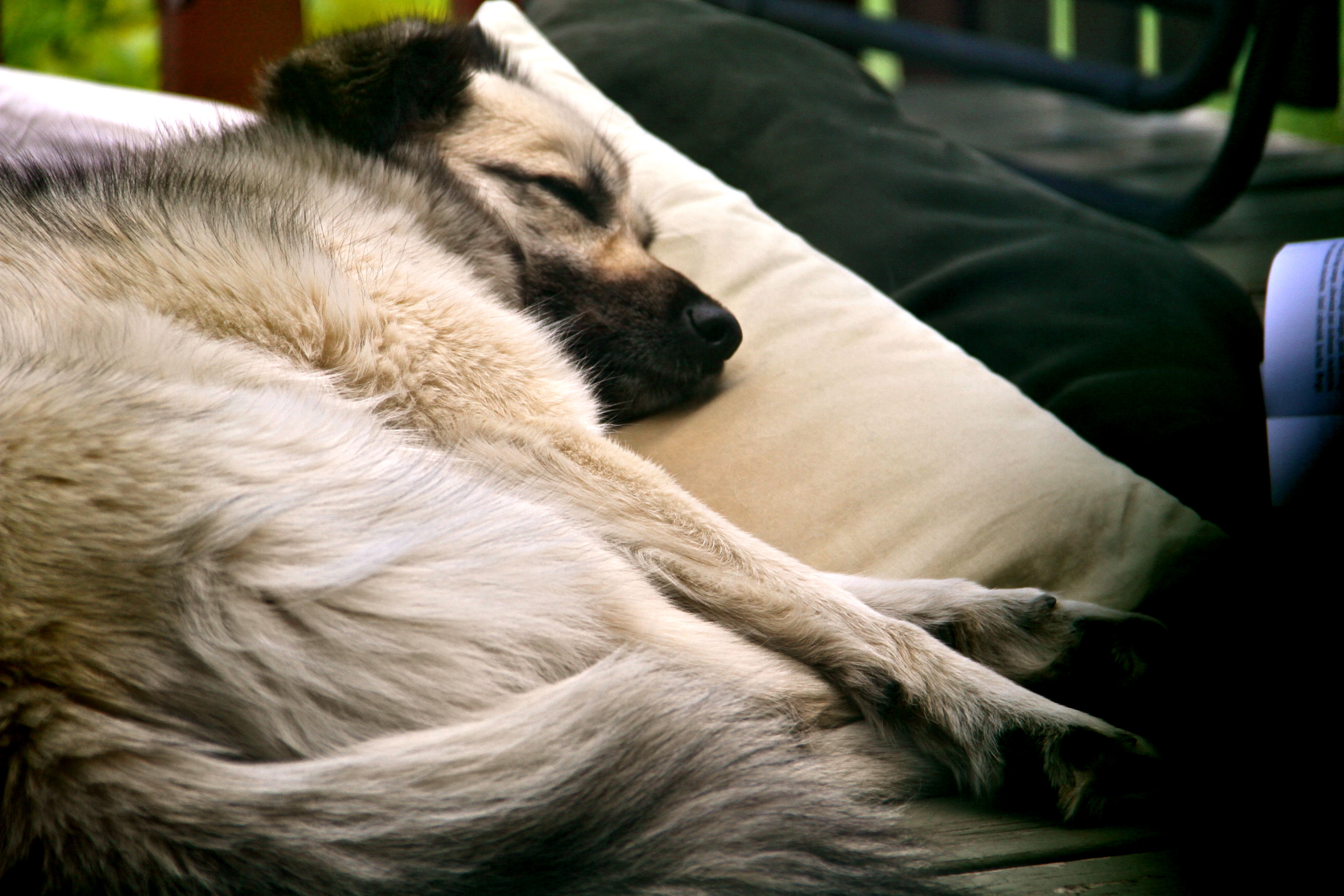 Why?
To be honest, I've been feeling a bit off lately – nothing too major, but I've definitely been experiencing some subtle annoyances…
I haven't been sleeping well…
Some nights, I have a pretty hard time falling asleep, even though I roll into bed exhausted. And lately I've been waking up around 4 or 5, which is pretty early… even for me. The worst part is that I wake up feeling like I could use a bit more sleep, but I can't get myself to actually fall back asleep so I usually end up just rolling out of bed and starting my day anyways.
I feel shaky and anxious in the mornings…
I usually wake up hungry enough to chew off my own arm, but lately the hunger's been absent and replaced by this general feeling of malaise that doesn't go away until about 30 minutes after I finish eating breakfast – it actually reminds me of the feeling of low blood sugar…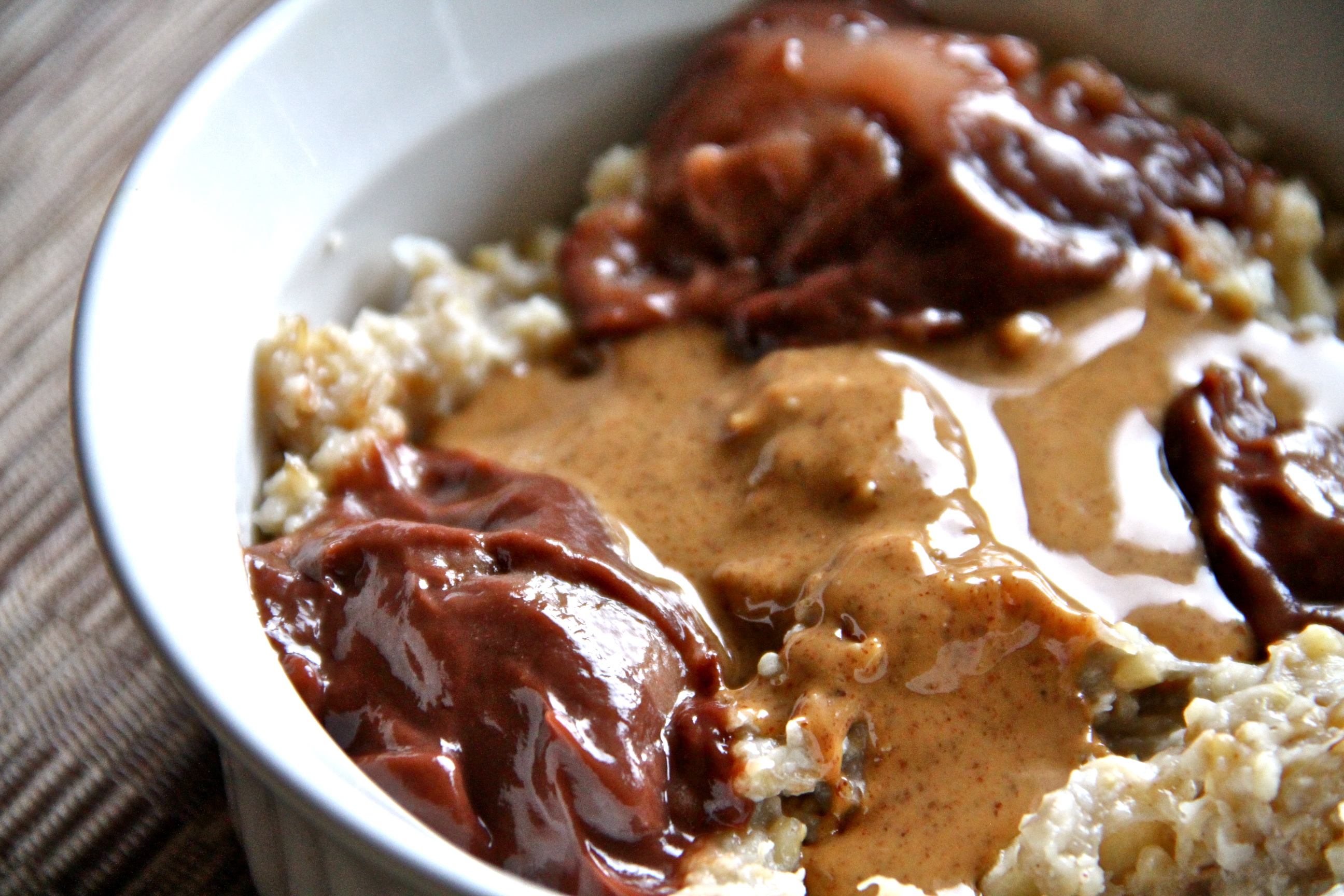 I ran out of caramel pudding 🙁 But at least I have my chocolate.
I've been more irritable/moody…
Nothing extreme, but definitely a bit more snappy than usual, and less like my normal happy self.
I've been experiencing minor headaches…
Headaches are a pretty rare thing for me. I almost never get them, so I definitely know that something is up when they do come around. That and a bit more vertigo and a randomly increasing resting heart rate.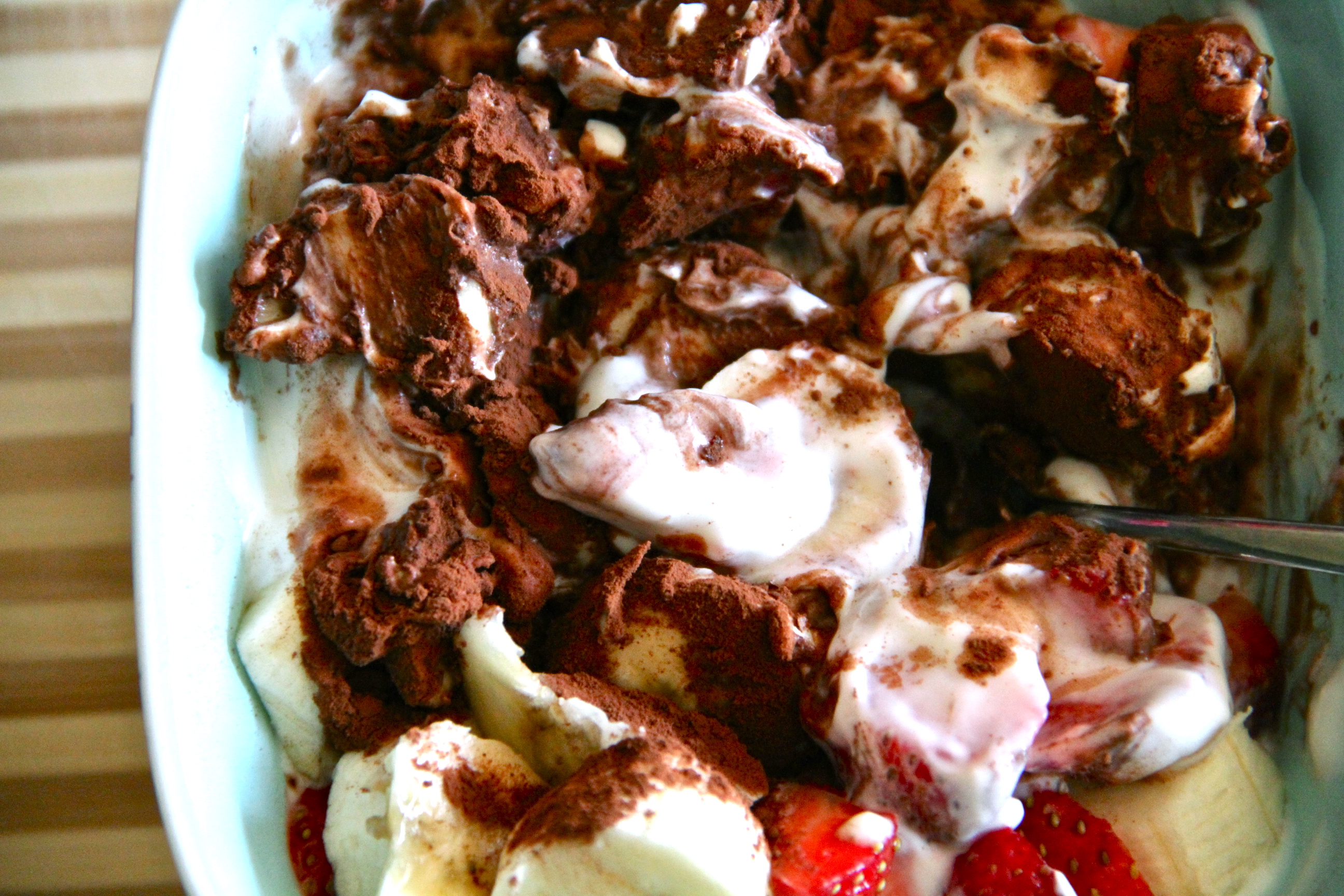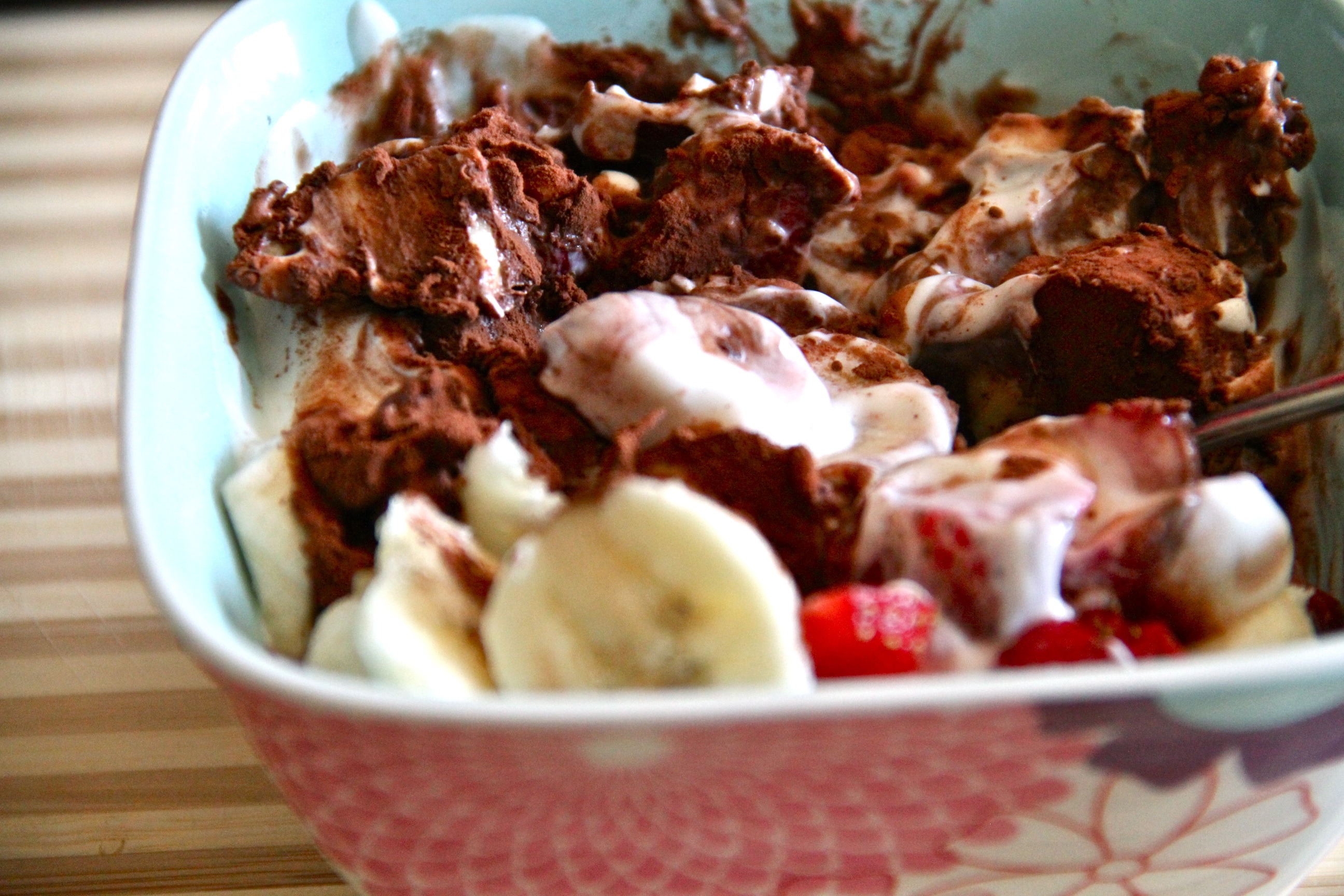 Vanilla Greek yogurt, fresh strawberries, a sliced banana, and a sprinkling of cocoa powder.
My digestion has been off…
I haven't changed anything in my diet, but my stomach isn't taking kindly to the same foods that it normally tolerates without a problem. This is something that usually happens when I'm stressed out, but since I haven't been feeling any stress, the only other thing that I can attribute this to is being over-tired… which results in my body not having enough energy to devote to proper digestion.
. – . – . – .
At first, I thought that I might be coming down with something – which would have been a bit odd considering I haven't been sick in years – but the more that I thought about my symptoms, the more little alarm bells started going off in my head…
This is exactly how I felt when I was undereating & overtraining in the past.
Not to the same degree, of course, but the similarities are impossible to ignore.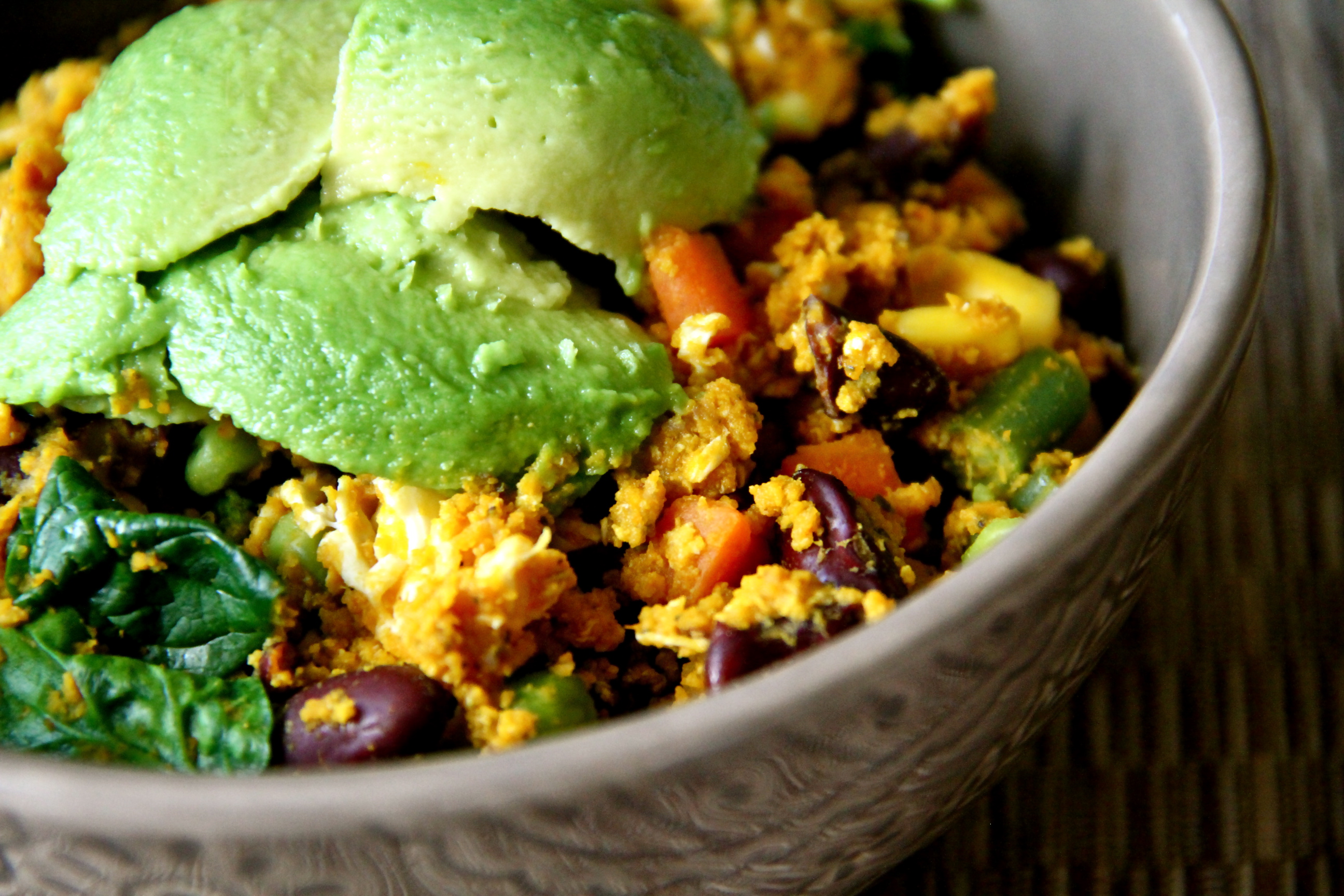 Pumpkin Chili Mexican Scramble
Now, before you start scolding and throwing rotten eggplants at me (please don't… I hate eggplants, even when they're not moldy), please know that this was in no way intentional. I haven't been cutting back on how much I eat, and I haven't been upping how much I exercise – the only thing I changed recently was cutting back on how much running I do, and replacing that with more lifting… which amounts to pretty much the same amount of overall exercise in the end.
I think the problem is that I underestimated how much extra effort my body has to exert when I lift. I've mentioned that my appetite has been a lot more out of control since I started getting more serious about strength training, and while I've been doing my best to honor my hunger, maybe it wasn't enough – maybe I need to pay a lot more attention to making sure that I eat more than usual, especially because one of the symptoms of overtraining is a loss of appetite… so relying on hunger cues isn't the safest bet.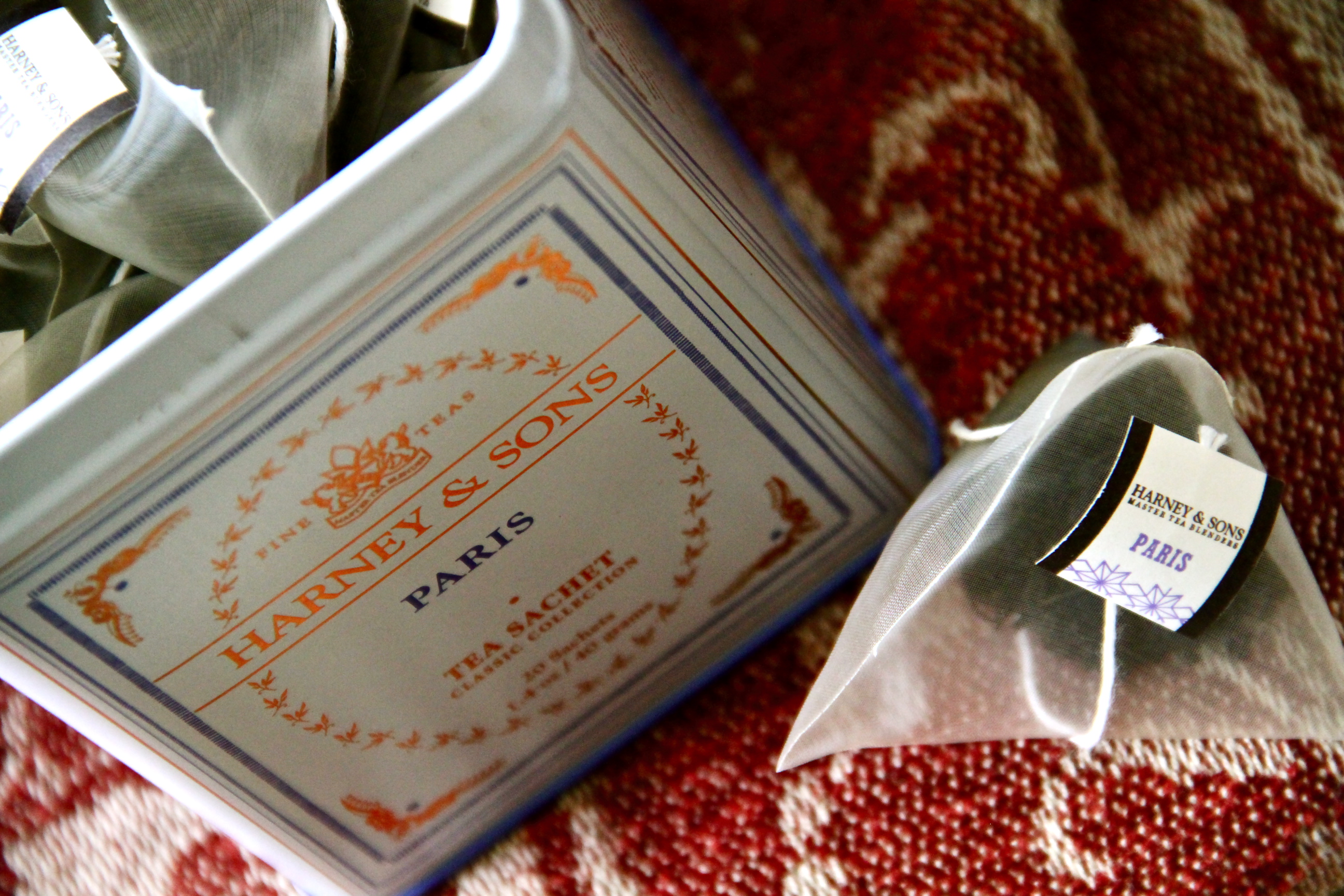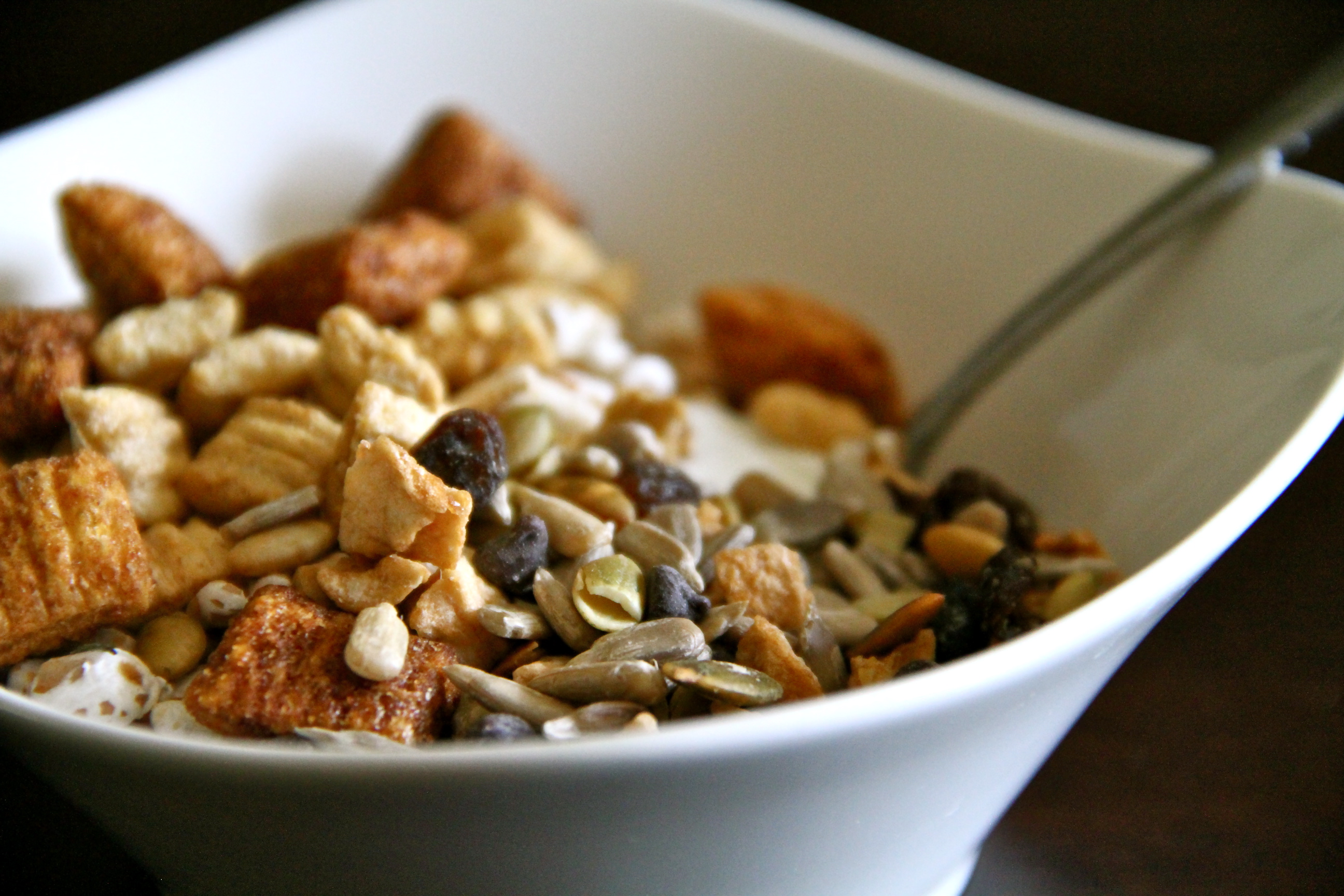 Harney & Sons Paris tea (thanks Natalie!) and a bowl of yogurt mess.
Why am I telling you all this? Well, I'm nothing if not honest with you guys, and although I pride myself in my desire to treat my body well, I'll be the first to admit when I make a mistake… and I made a mistake. I didn't take enough care, and it's come back to bite me in the ass butt. But at least now that I recognize it, I can do something to fix it – and maybe someone can learn from my mistake in the process.
So today I rested… and ate, and ate, and ate. Yes, it felt a bit uncomfortable – I won't lie and say that I'm completely immune to feelings of guilt – but I also know that continuing along this path will lead me to a place that's even more uncomfortable, and I'd rather not end up there again, thank you very much.
See you guys tomorrow for WIAW!
. – . – . – .
Have you ever suffered from overtraining? What did you do to fix it?
Do you ever take unplanned rest days? Do you feel guilty for it?