Well, I think we've pretty much established that eating less and exercising more definitely isn't the way to go. You're all such smart cookies, and deserve a cookie of your very own…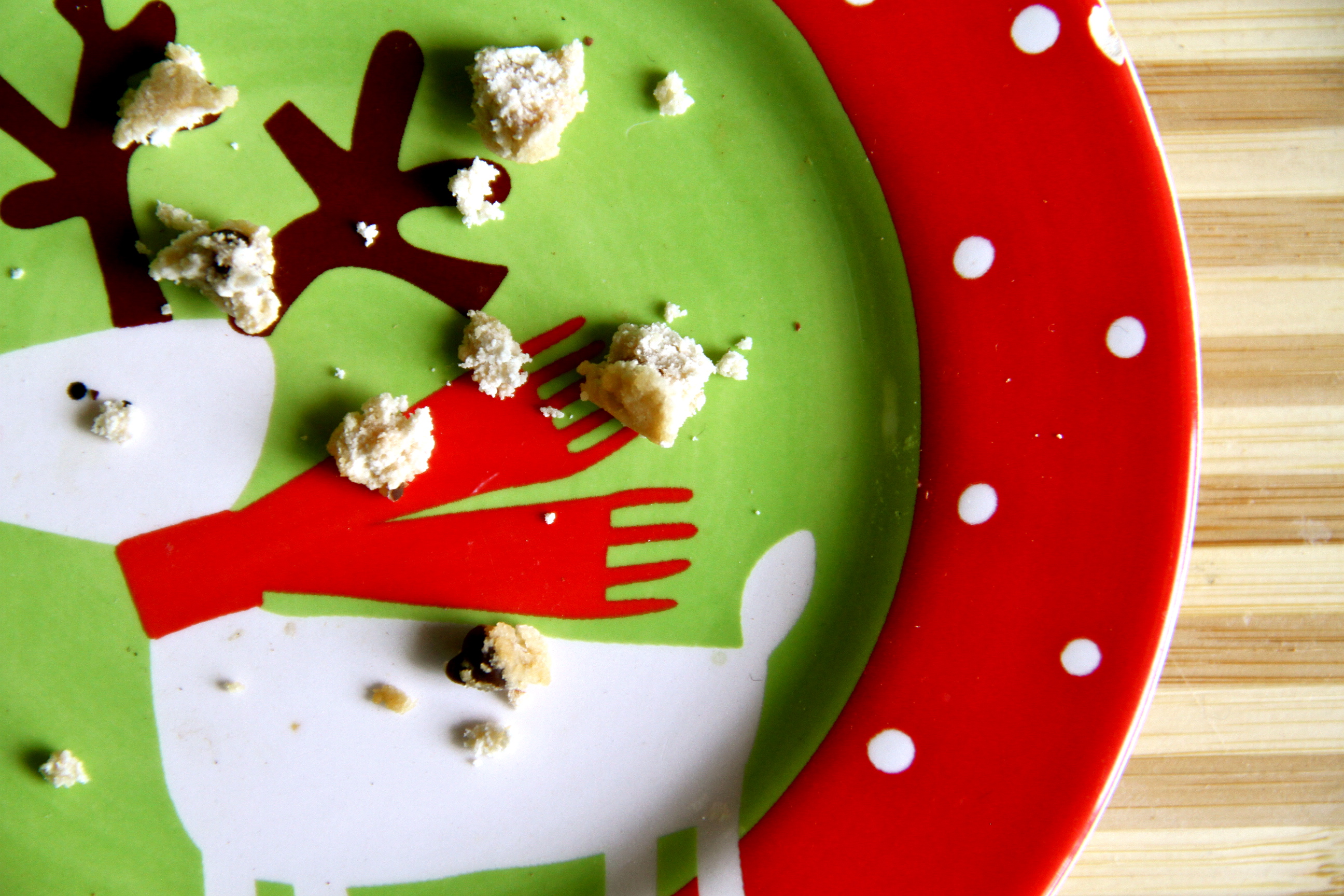 … which, I would have given you, except I already eated it…
Sowwy 😳
How about a cookie dough ball instead?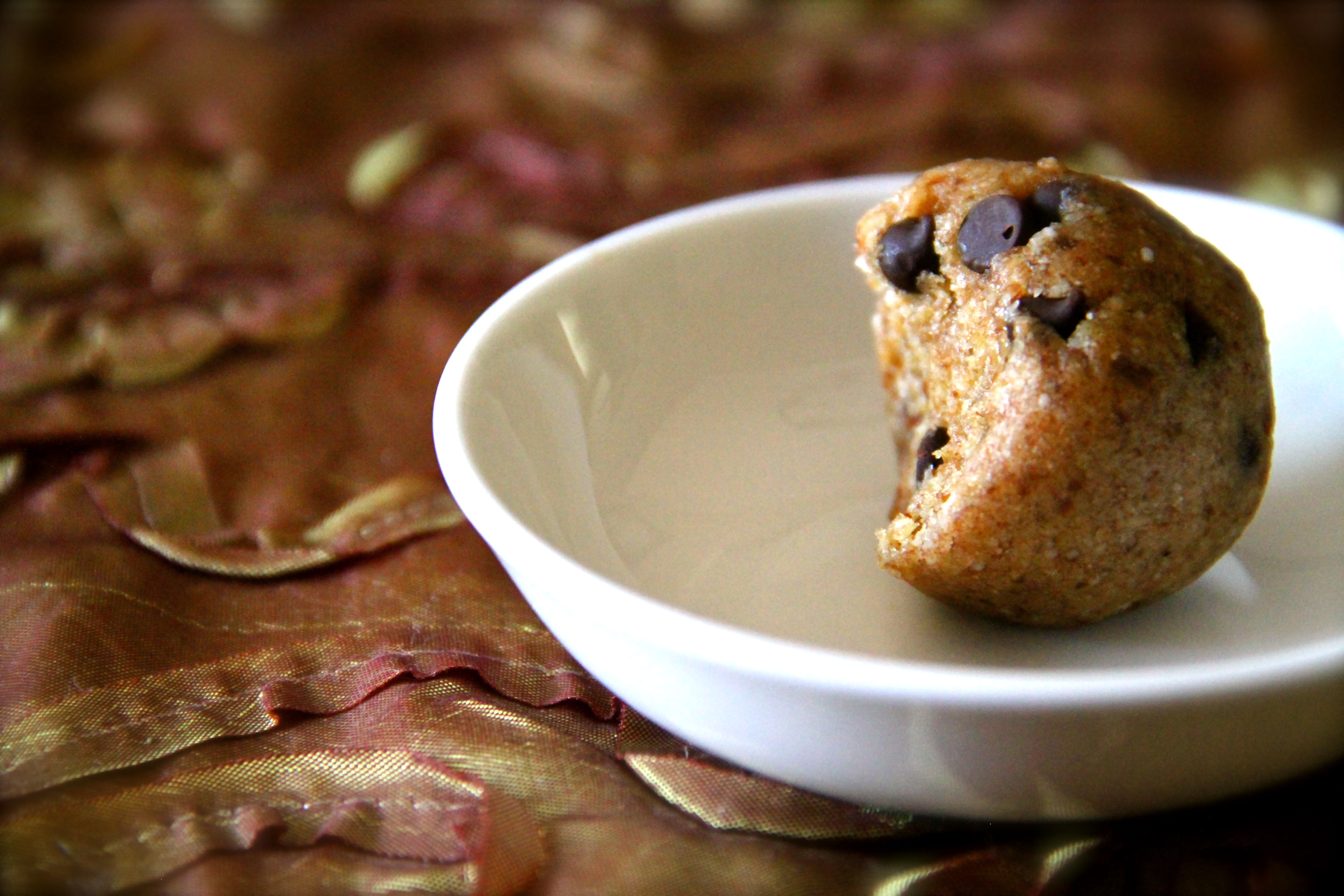 … which I may have already taken a bite of…
Sowwy 😳
Gotta be quick if you wanna eat while I'm around. I'm an only child which means that I've never had to fight a sibling over the best/last piece of food, so I have no idea where my food snatching tendencies come from… other than to say that I do not enjoy the Hangry Monster's company, so I go out of my way to ensure that he doesn't decide to drop by for a chat – which has been easier said than done lately…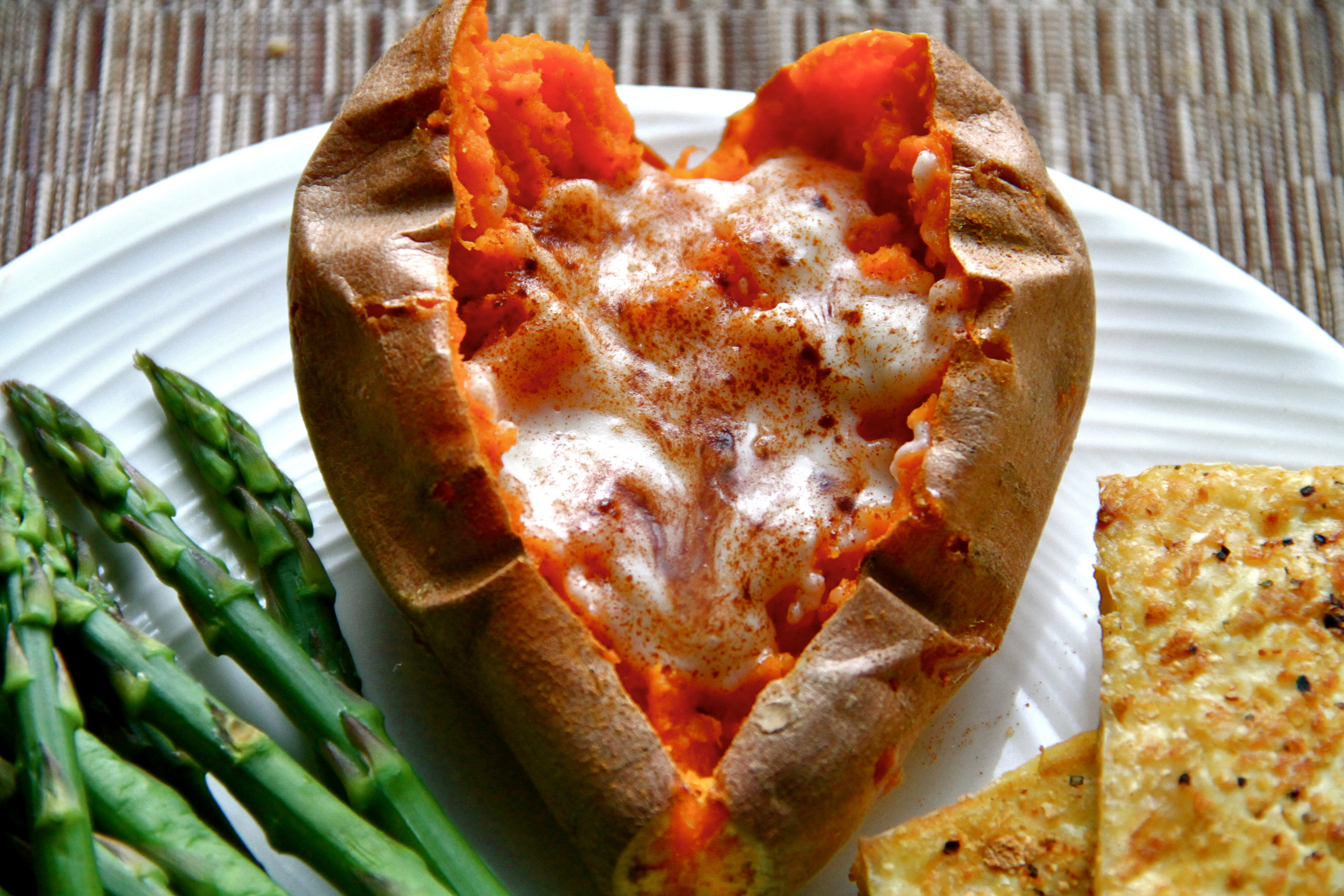 I [heart] food…
Ever since I started taking strength training a little more seriously, my appetite has been off. the. charts; and since we know we have to eat more, the next question becomes: eat more what, exactly?
And the answer to that, my dear friends, is… one that I'm still working on.
I'm not a sport nutritionist or a dietician, so I'm not gonna throw some rules at you claiming that following them will give you the energy you need for a kick butt workout while supplying you with the proper nutritional profile to make you a lean, mean exercising machine…
… especially because everyone is so different…
… and what works for one person won't necessarily work for another…
But I will tell you that it helps to experiment and try different things to see which ones work for you. I've been fiddling with my diet for quite some time now, and I guess I can share some of what I do to give you a general idea if you need some basic ground rules…
. – . – . – .
I eat [at least] 6 times a day…
Breakfast (always), morning snack (usually my pre-workout snack), lunch, afternoon snack, dinner, bedtime snack. I can't go more than a few hours without food, or I start getting the shakes, and I often nibble between meals/snacks as well. I do my best to honor my hunger, and if I finish a meal and feel like I need a little bit more, I take it. I'm not too fussy with the nutritional content of my meals, but I do try and pay more attention to what I eat before and after my workouts.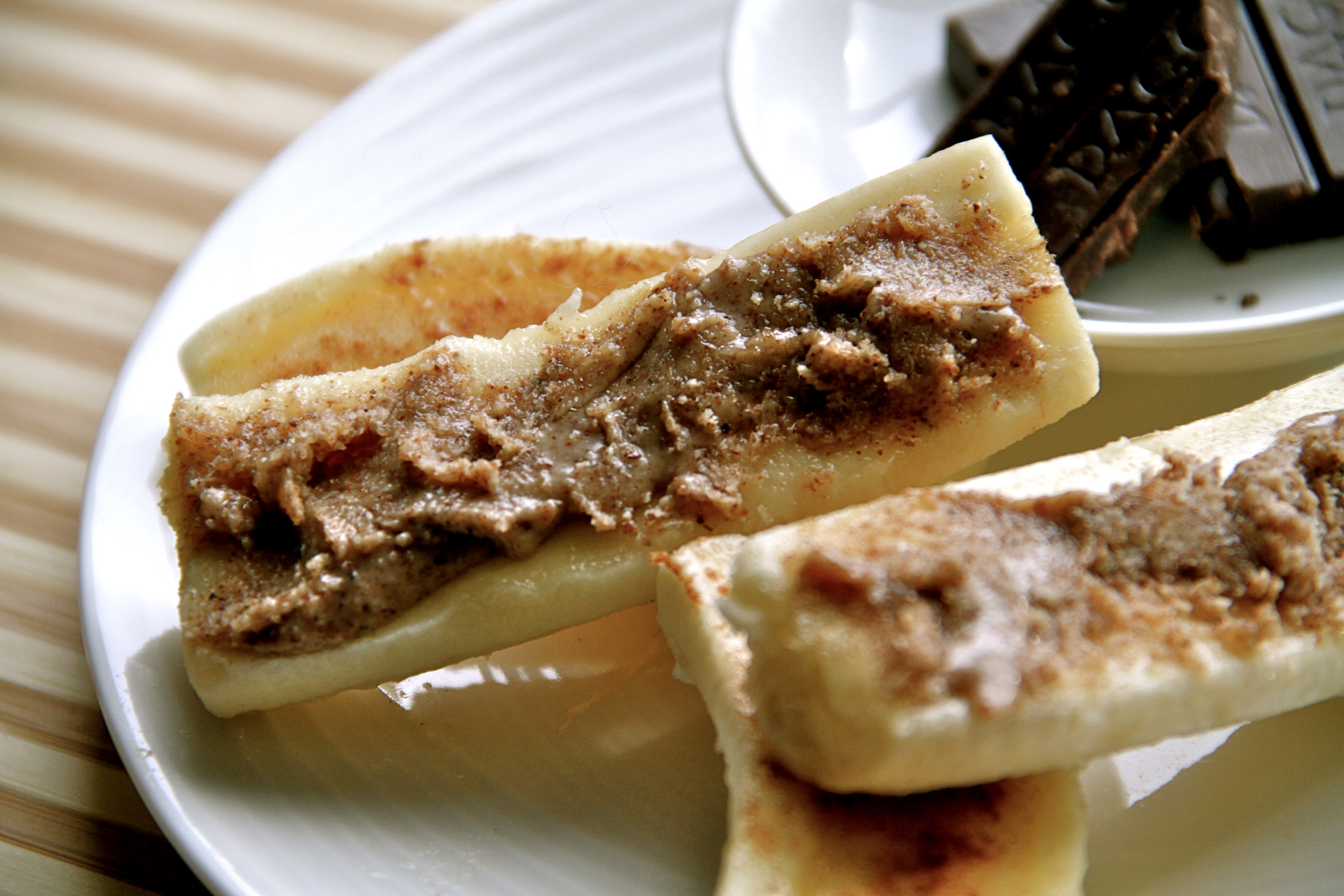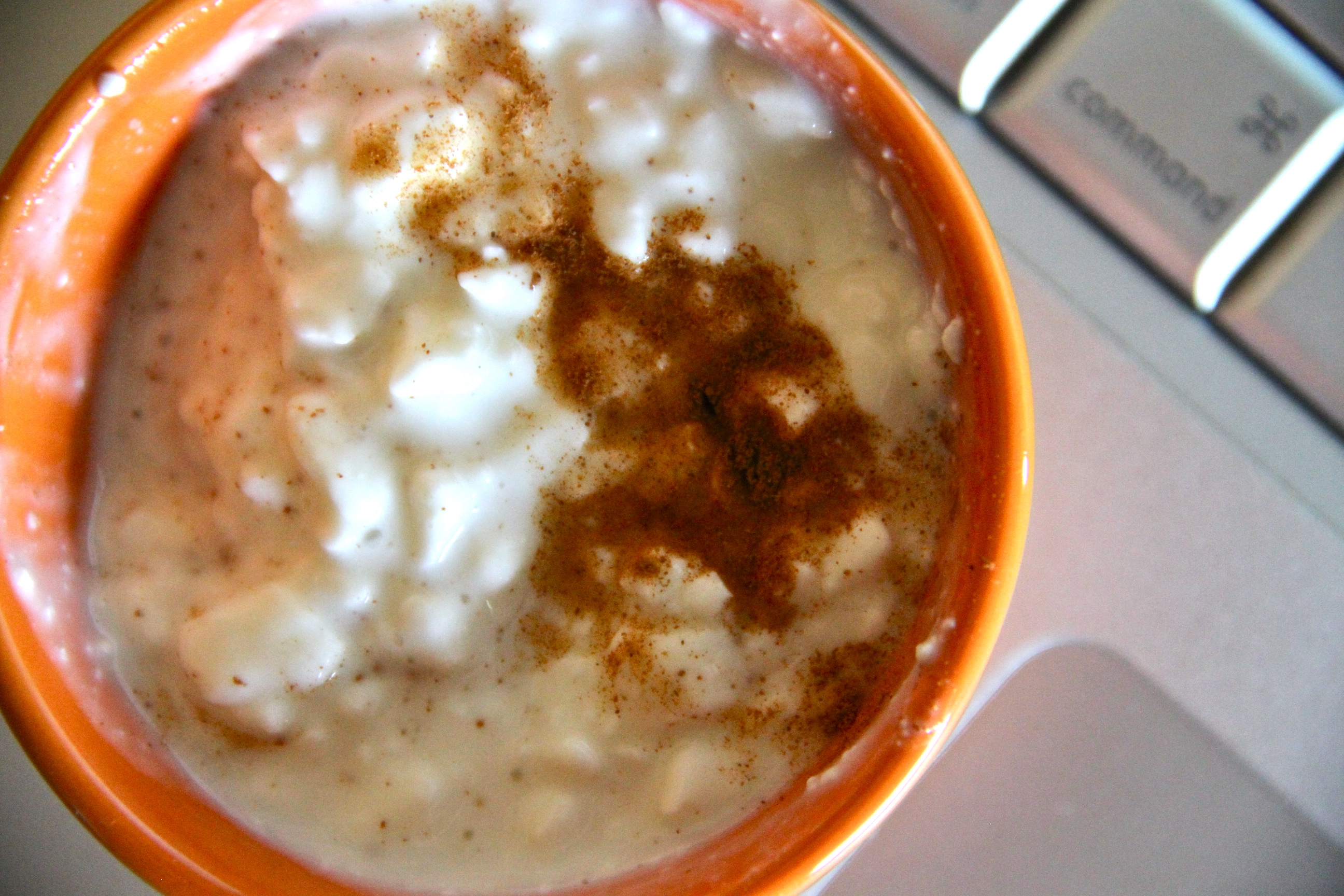 One of my favorite pre-workout snacks is a banana with almond butter, some dark chocolate, and a bowl of cottage cheese with cinnamon.
I listen to my cravings…
I do my best to include a carb, protein, and fat with every meal/snack, but if I'm not feeling it, I won't force it. If one of my meals is mostly carbs, that's fine… high in fat, that's fine… it'll all balance itself out in the end. I try to get a good amount of protein in, especially now that I'm lifting, but I don't protein load or cut down on carbs and fats. The body needs an adequate amount of everything to function properly, and that's my main goal.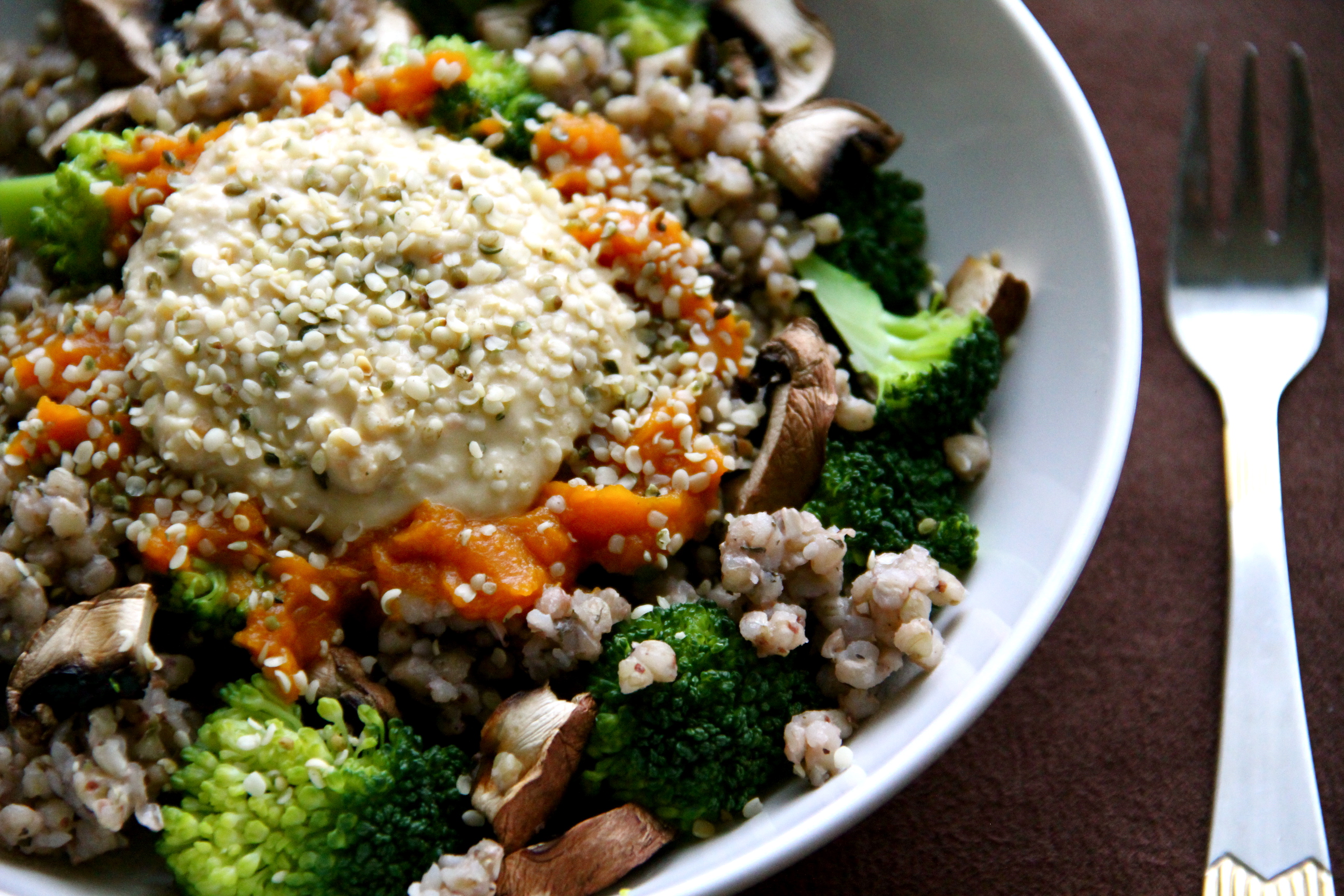 Mish-mash dinner bowl: Kasha, broccoli, grilled mushrooms, pumpkin, hummus, hemp seeds.
I always drink a protein shake after my workout…
This is actually one of those more common workout rules that I try to adhere to. I finish my workouts right around lunch time, so I sip on a shake as the first half of my lunch while I go about making the second half. The recipe I've been using lately is the one for my vanilla tofu protein pudding.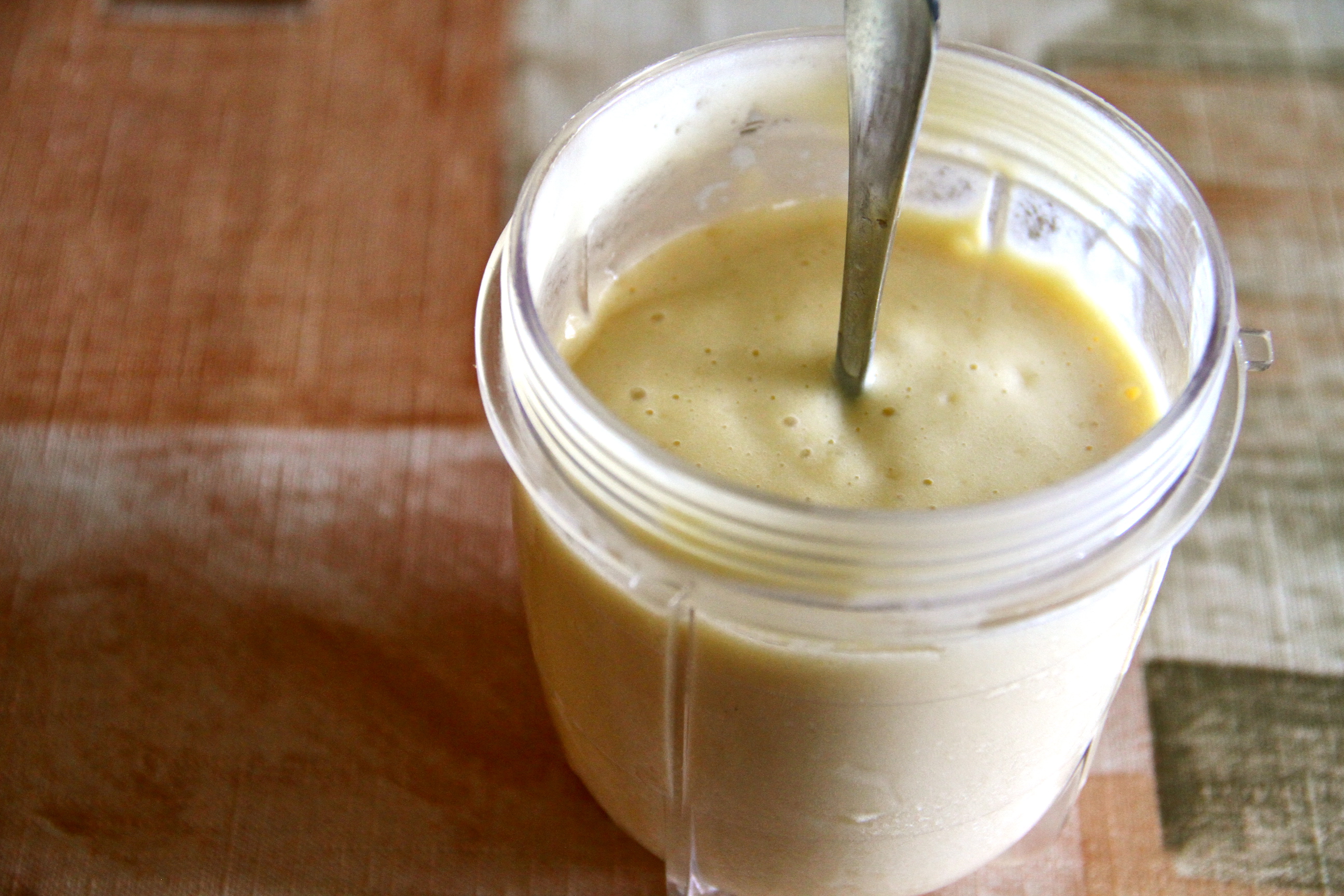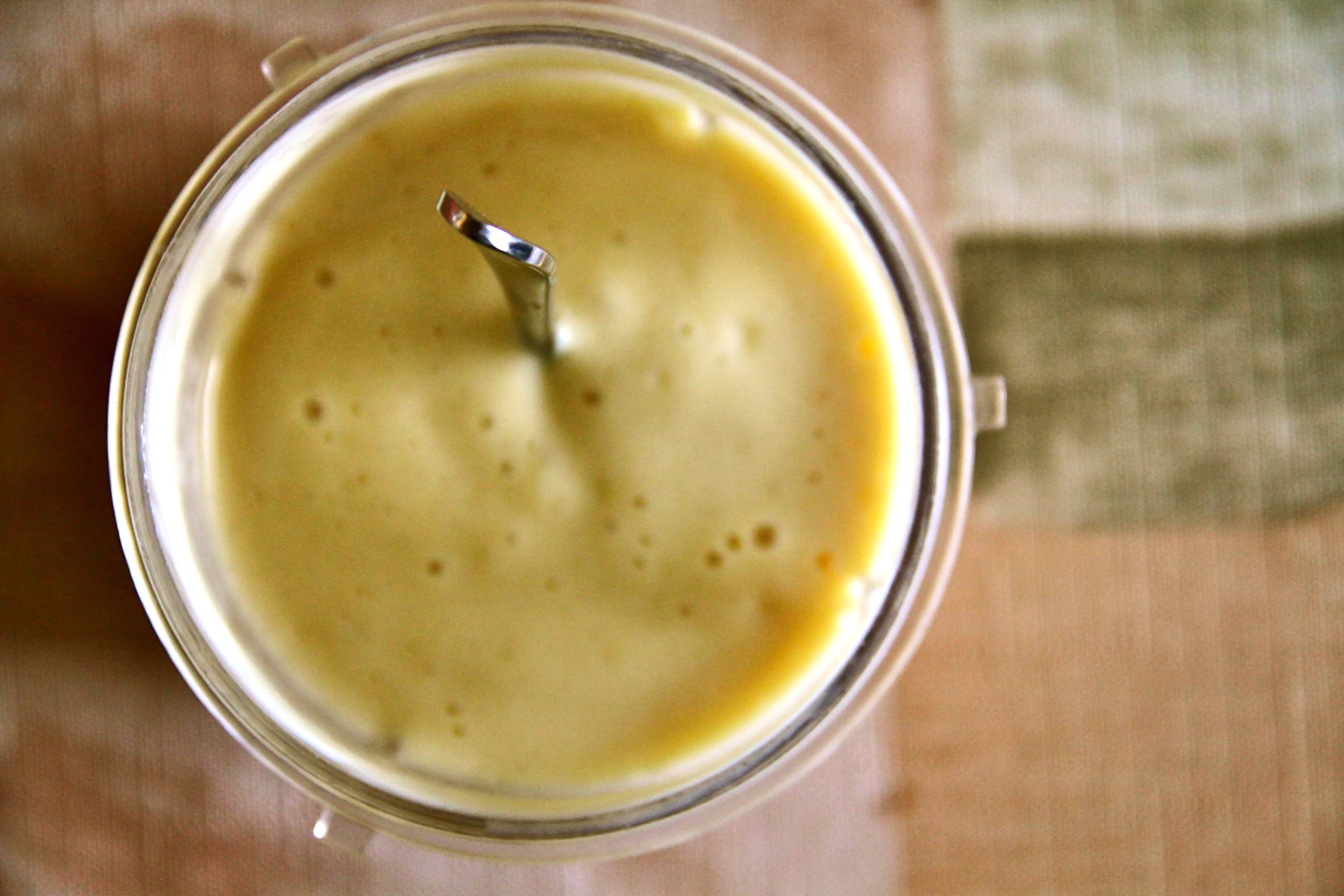 I drink a lot of water…
8 cups a day, at least. Annoying, but necessary – dehydration sucks… even mild forms of it.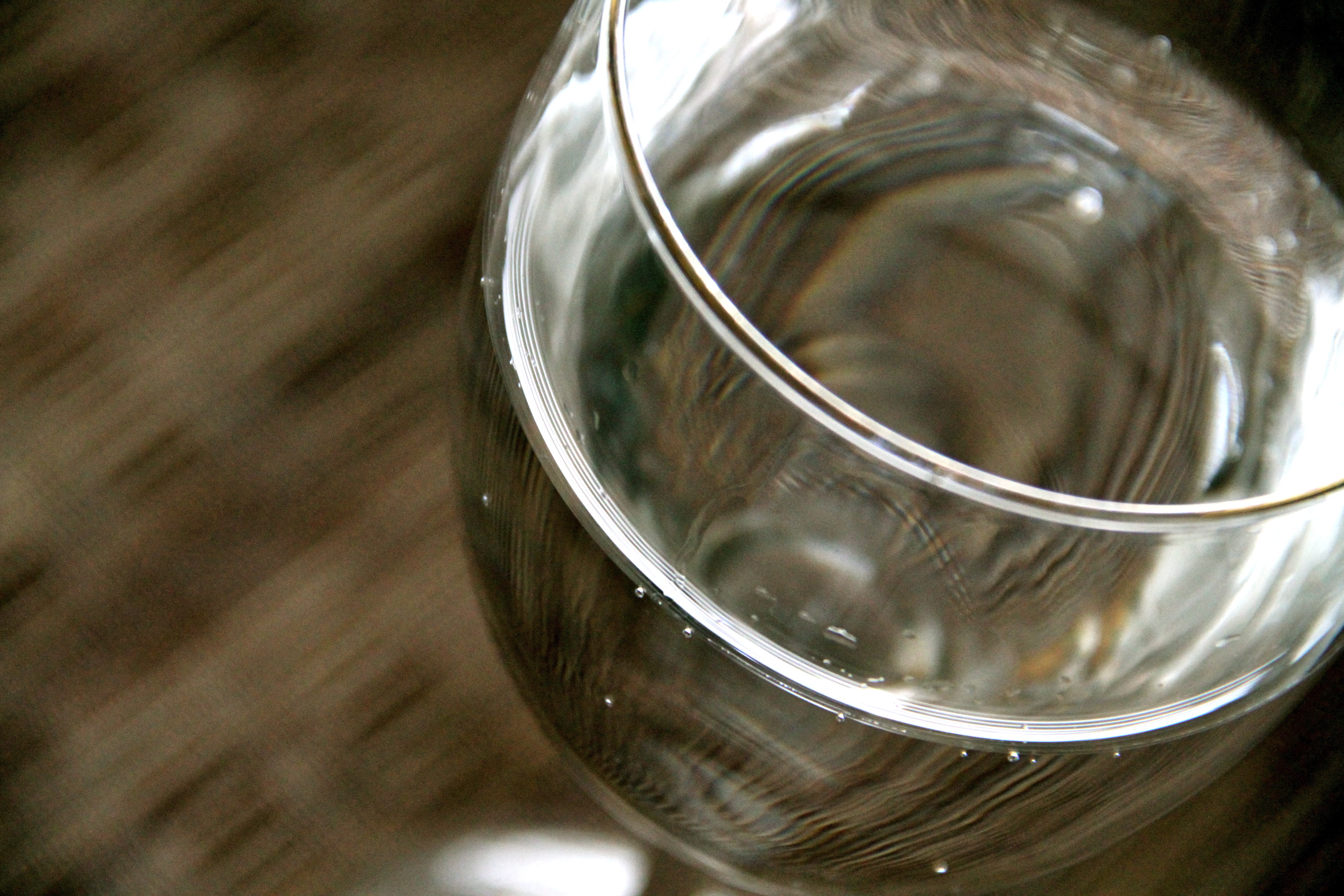 Balance, balance, balance…
I enjoy eating healthy foods because they make my body feel good, but I also enjoy eating not-so-healthy foods because they make my mind feel good. I do my best to make sure that I have a lot of fresh, whole foods in my diet, but I also make sure to treat myself every. single. day. This way, I can be healthy without ever feeling deprived. And I refuse to feel guilty for enjoying any type of food.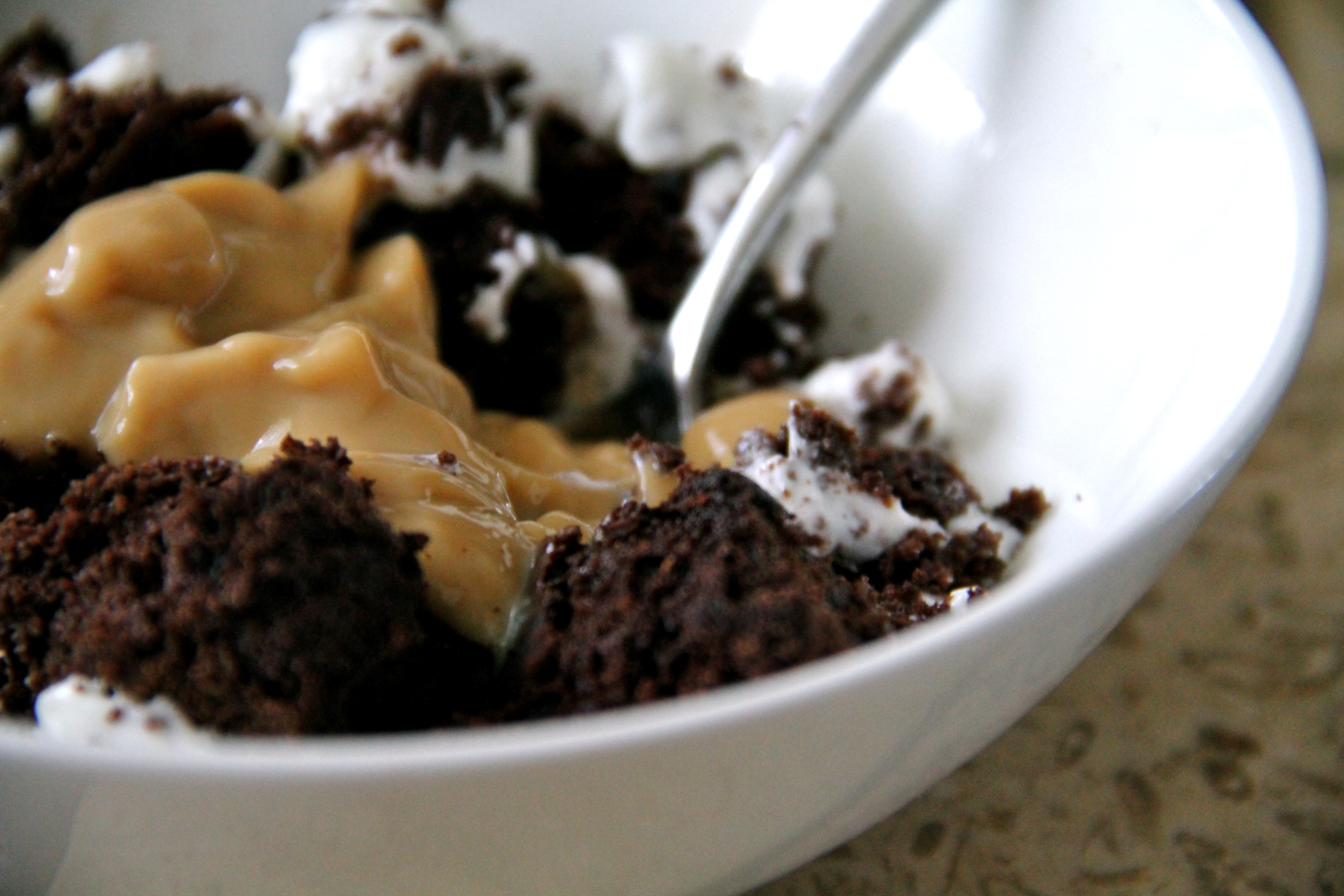 . – . – . – .
I should probably end by saying that none of this is forced – my body just kind of does it naturally. I don't try and adhere to a specific style of eating, I just go with the flow and this is what I end up with.
. – . – . – .
What kinds of things work for you?
Favorite pre and post workout snacks?