Hi, hi! 😀 I missed you guys yesterday! But I can explain my absence…
Guess who had a craaaaaa-zy Saturday night?
Errr, well… not this girl 😉 Unless, of course, your idea of crazy involves hitting up a favorite bar grocery store to restock on some essentials – because in that case, I went wild.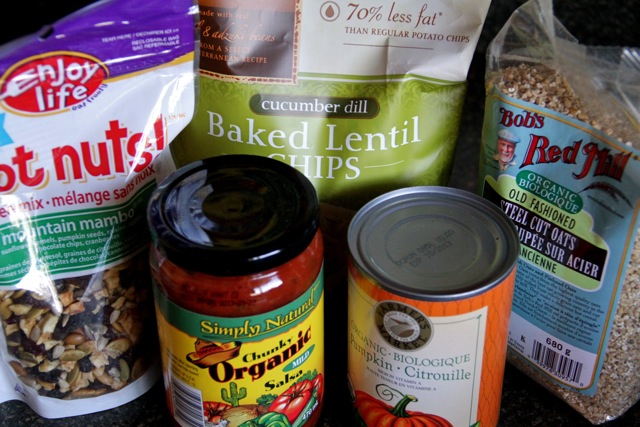 [Trail mix – Baked lentil chips – Salsa – Steelies – Canned pumpkin]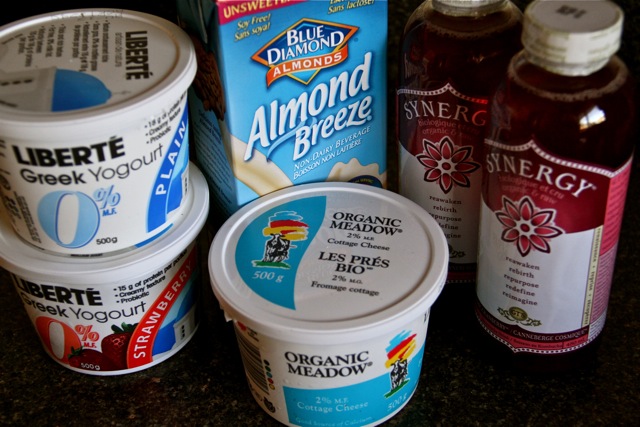 [Plain/Strawberry Greek yogurt – Almond milk – Cottage cheese – Kombucha]
Or not. Really, the only thing wild about it was the bill. Very ouch. But hey, a girl's gotta eat [the foods that she loves], right? Right.
I did briefly entertain the idea of hitting up the mall to do some typical girly shopping, but inevitably decided against it. I have enough clothes to wear [for now], and there never seems to be enough food to eat. Besides… grocery stores are mercifully empty on Saturday nights because all of the "normal" people are out having a good time, leaving me to wander the aisles in peace 😀
My only complaint would be that people aren't the only thing missing from the stores – a lot of my favorite products are, as well. They were out of the good eggs, there was only one baggie of trail mix left, and I had to resort to buying cranberry kombucha because all of the better flavors were sold out. Grumble.
Ahh well. Ya win some, ya lose some.
So, really, I don't have a good excuse for my absence yesterday. Oh wait, yes I do – rest. Who says rest days only apply to exercise? As much as I love writing, sometimes I just get burnt out. Sometimes I really don't want to sit down at the computer or think about coming up with a good post.
Sometimes I just wanna enjoy a beautiful day outside…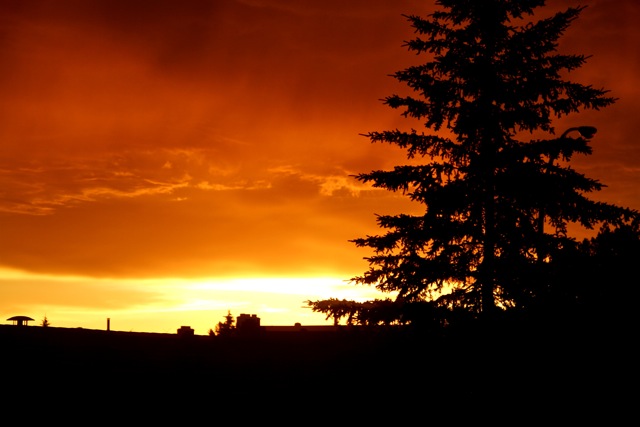 … finish up a good [but extremely bizarre] book…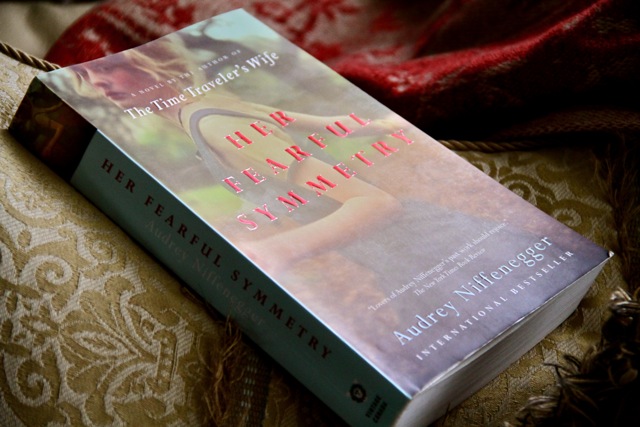 … or spend some quiet time cozying up to a cup of tea…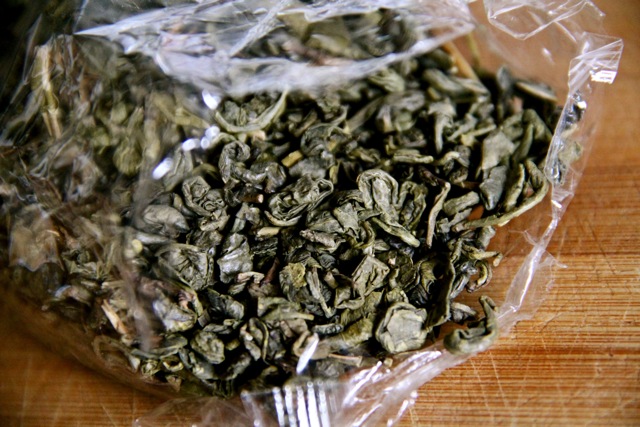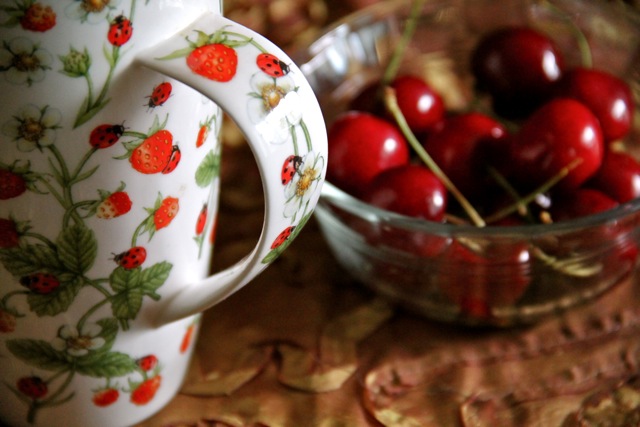 So that's what I did, and it was glorious 😀 But the best part about it? Devoting an entire day to doing absolutely nothing at all completely recharged my batteries, and left me more than willing to tackle everything on today's to-do list, which included:
… a mid-morning trip to the gym…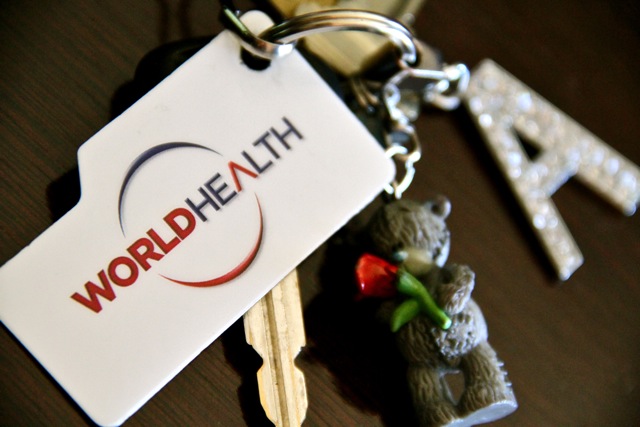 … where I did 20 minutes of HIIT on the treadmill, followed by a lifting routine from NROLFW…
… which I completely rocked thanks to this beauty of a snack…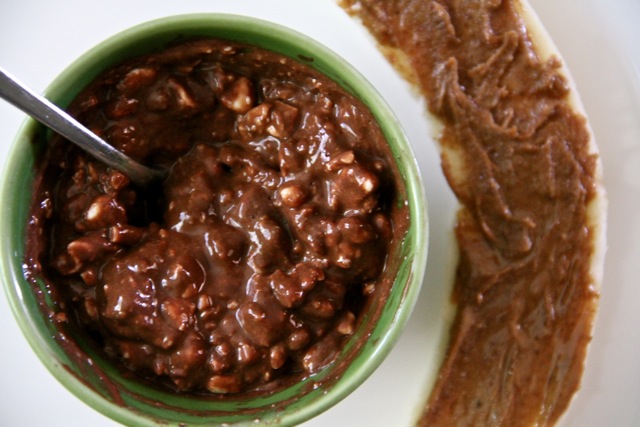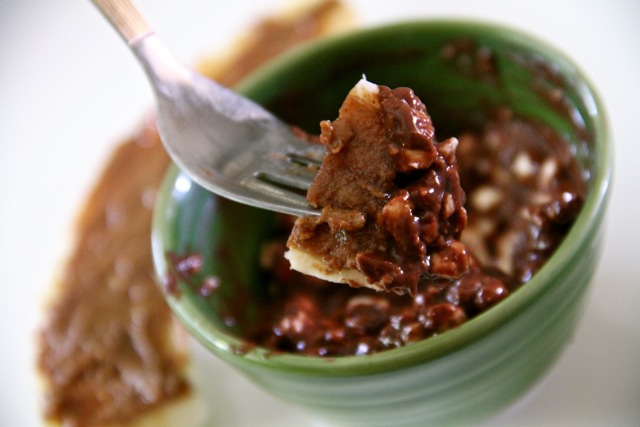 [cottage cheese mixed with vanilla protein powder and cocoa powder … banana with almond butter]
… which was amazing…
Then I spent most of the afternoon in the car or on the phone, taking care of business for work…
… which I only managed to get through thanks to [a few of] these gems…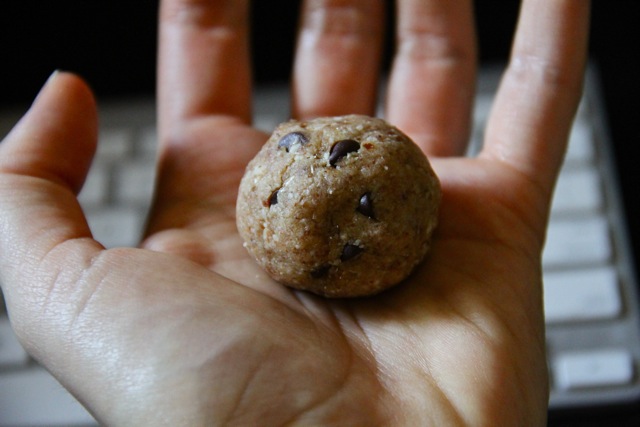 … and a bottle of my not-so-favorite flavor of kombucha…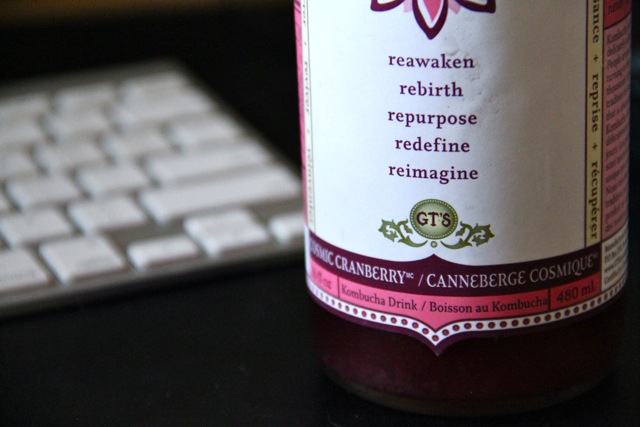 Then I had a bit of time to blog and make dinner…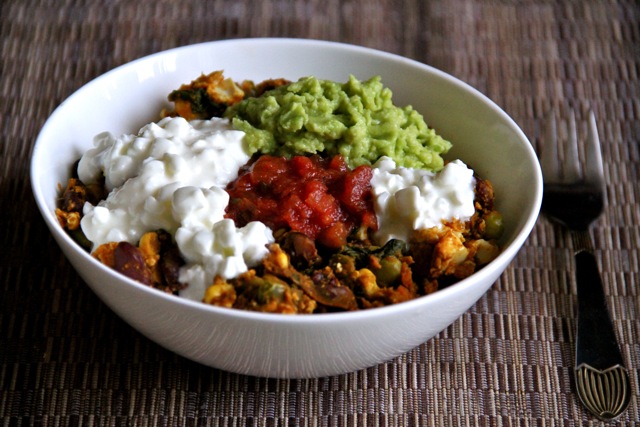 [Pumpkin Chili Mexican Scramble]
… and soon I'll be headed out the door yet again to do some  more apartment shopping; and I hope that I find something I like soon because I'm hoping to be out by the end of the month. Fingers crossed.
But where was I going with all of this…? Ahh yes. Rest. I absolutely adore it. My workouts are always 100x better after I take a few days off, and I feel 100x more productive after I have a day or two to just chill. I used to run myself ragged by working out 7 days a week and constantly feeling like I had to be on the go, but these days I take make sure to take two days off from exercise every week, as well as a day or two to do nothing but chill. And it's been nothing but great.
Hope you're all having a restful night, loves 😀
. – . – . – .
Who loves rest days as much as I do?
Which do you prefer: shopping for clothes or shopping for groceries?
Any good book recommendations? I recently finished reading The Help, The Kite Runner, The Hunger Games, Room, and Her Fearful Symmetry. I'm planing on picking up A Thousand Splendid Suns next, but is there anything else I just need to read?