You are looking at the face of a guilty woman…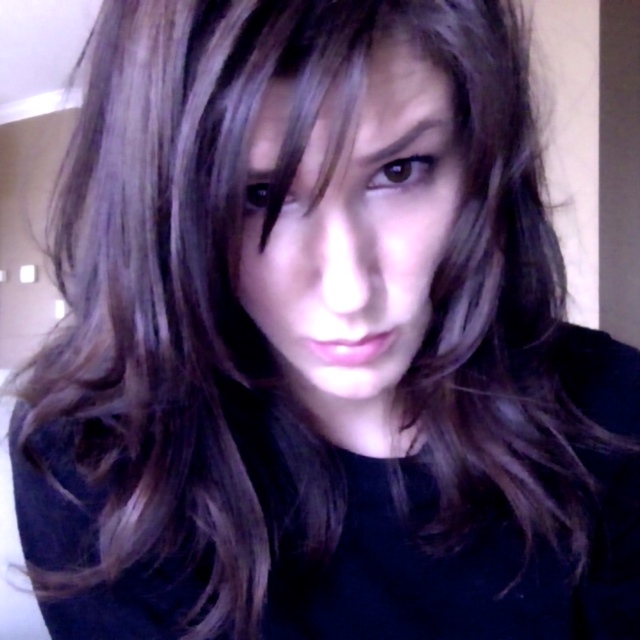 I cheated.
On cereal.
I cheated on cereal. But I can explain! Maybe. Ever since I came back to the blog world after my year-long hiatus, there have only been a handful of instances where I've had something other than cereal for breakfast, and most of those involved special occasions or vacations. All the other times, this is how I started my day…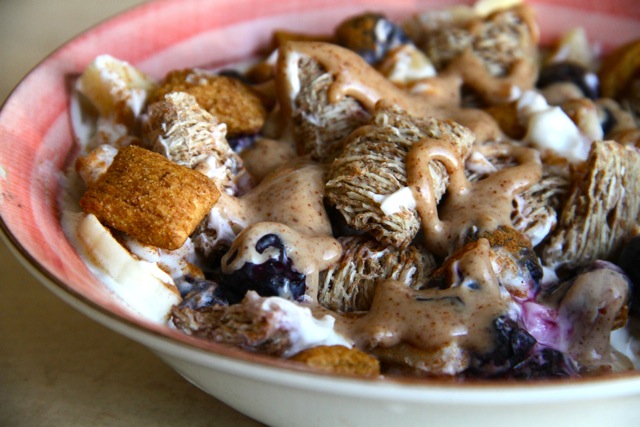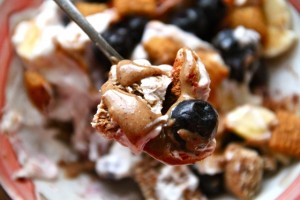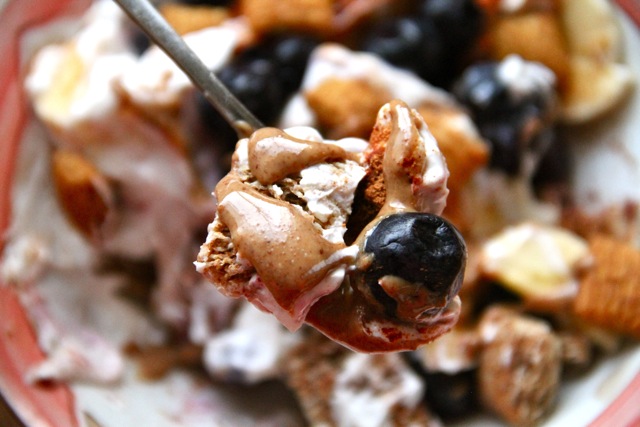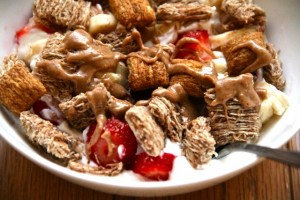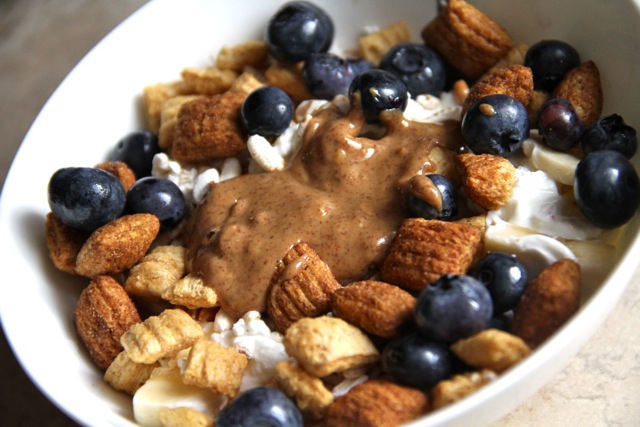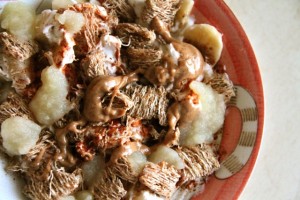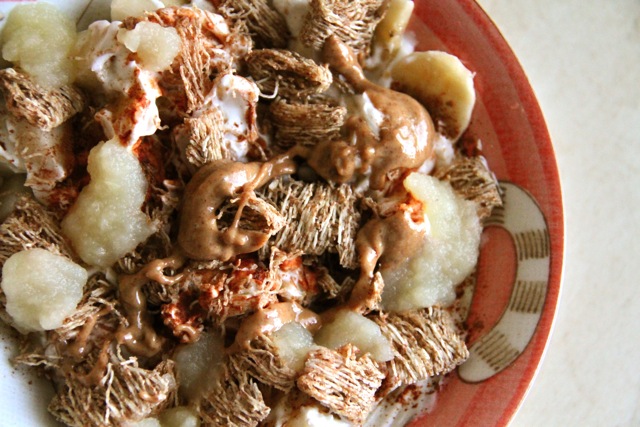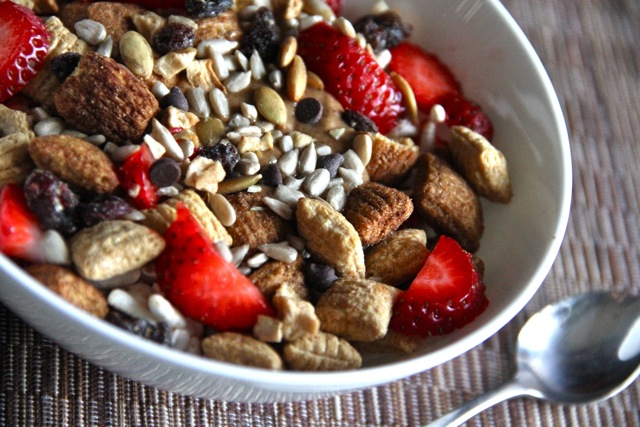 What can I say? I love the stuff.. It's tasty. It's crunchy. It's quick. And I'm loyal… or at least I was. See, the other day I woke up with the biggest craving for oatmeal. Out of nowhere. Just BAM – blindsided.
If you read me way back in the day, you may remember the slight infatuation I had with oatmeal…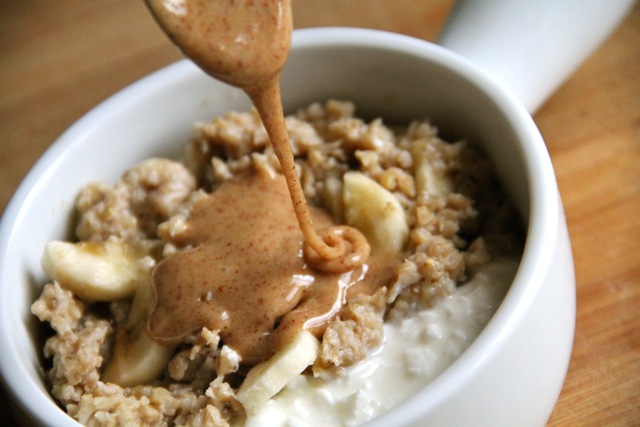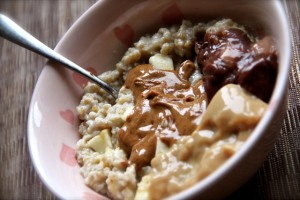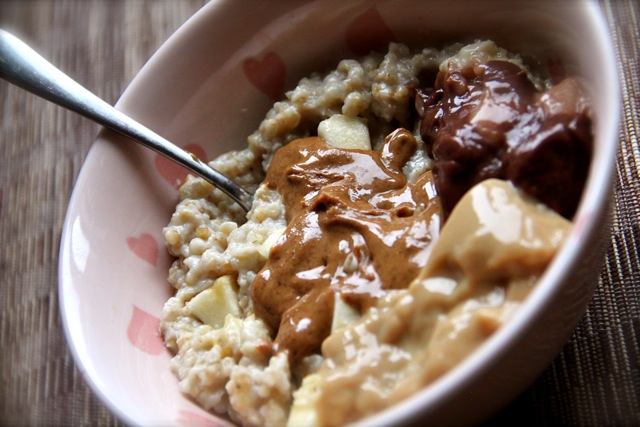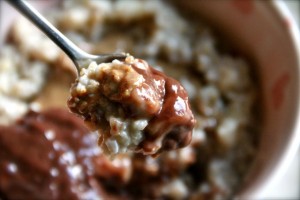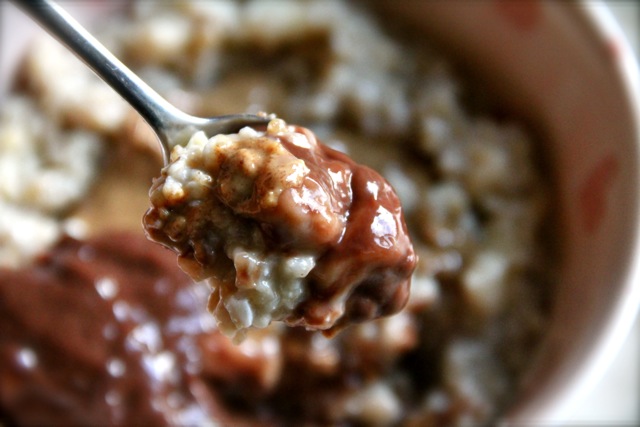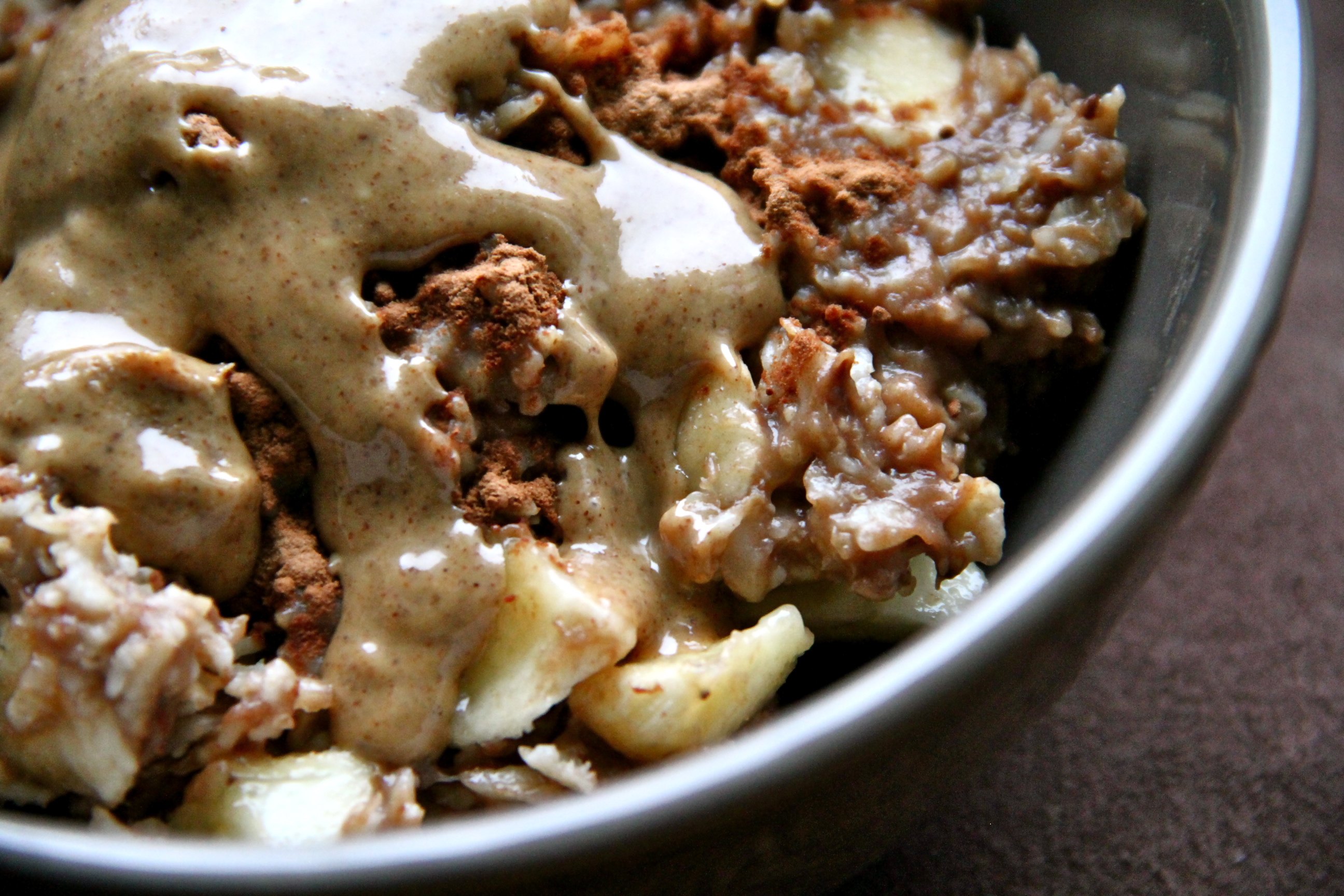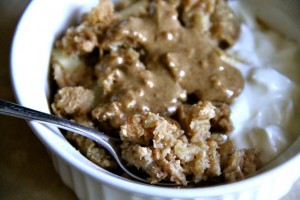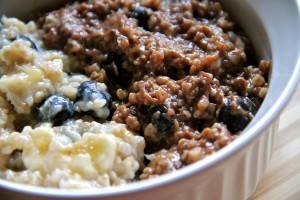 I ate it every.single.morning, and often again for dinner…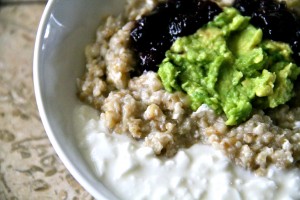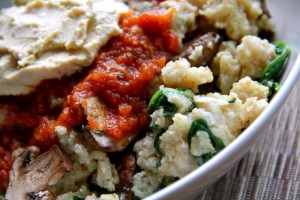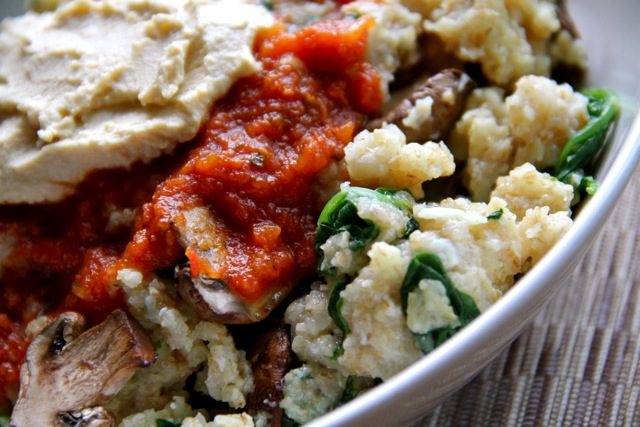 Aaaaaaand pretty much always before bed…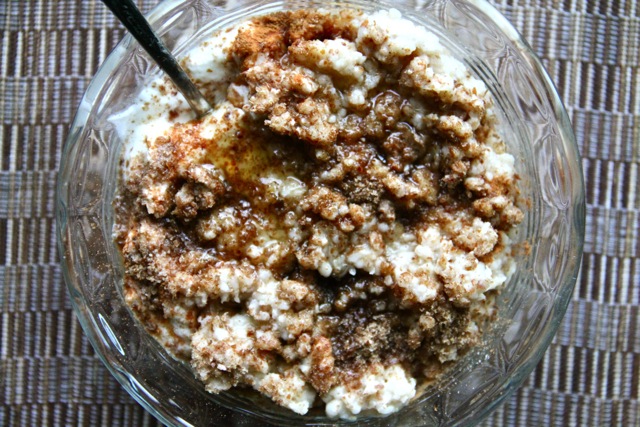 I was a woman in love. Unfortunately, I was also a woman who may have slightly overdone it… I had to give up oats for a while because I think eating them too often led to some kind of sensitivity, and it was at that point that cereal stepped in and became the main man (thing?) in my life. It was there for me when I needed it. Kept me going when nothing else would. Comforted me on those cold, lonely nights mornings. And how do I show my gratitude? By going back to my old flame…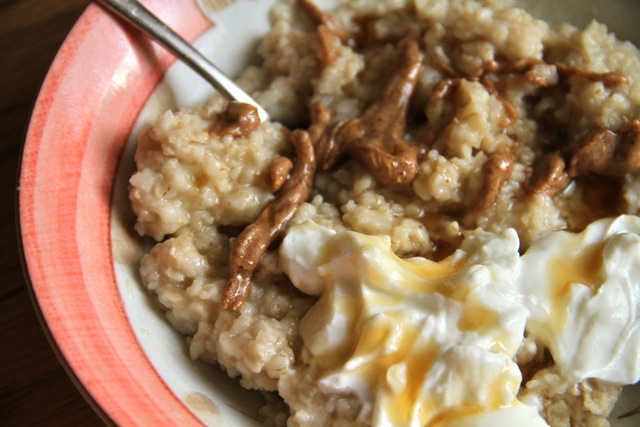 Eggy banana oats topped with plain Greek yogurt, almond butter, and honey.
And it.was.good. So good, in fact, that we've had multiple rendezvous since then. Try not to judge me too harshly – maybe it's just a quick fling…
. – . – . – .
Oatmeal or cereal for breakfast? I don't know who I am anymore…
What's your favorite way to have oatmeal? (toppings, style, prep, etc.)
Do you go through breakfast phases? I tend to get stuck on one food and eat it every day for months before moving on to something else. I went through a PopTart phase, a Cinnamon Toast Crunch phase, multiple oatmeal phases, an Eggo phase, multiple cereal phases, a pancake phase, a smoothie phase, a black coffee phase :shock:…