Confession: I did it again…
… I played with your heart, got lost in the game. Oh baby, baby. Oops you think I'm in… err… sorry, but sometimes I miss that song. And I can't believe I just admitted to listening to Britney Spears in my younger years. I wasn't a huge fan of hers or anything, but I have to admit that she had some catchy tunes. But back to the point – I did it again… I cheated…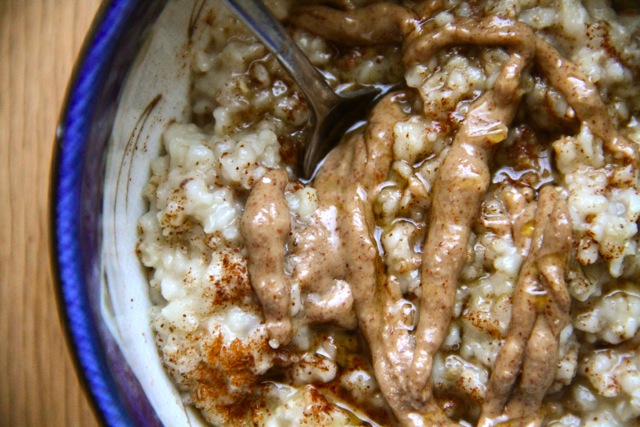 Breakfast: eggy banana oats with cinnamon, roasted almond butter, honey.
And the worst part about it? I went back to my main squeeze that same night…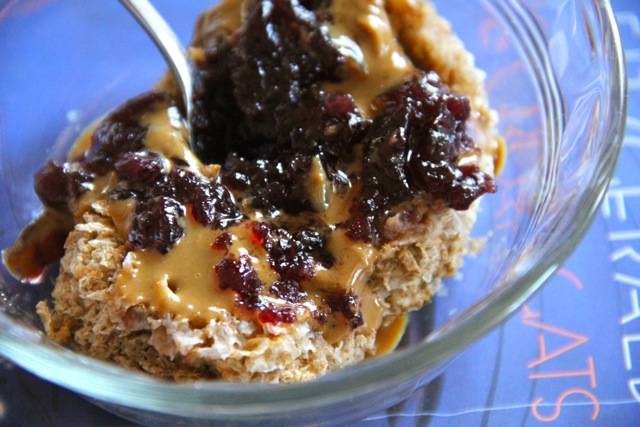 Night snack: Weetabix softened with milk and topped with almond butter and blueberry jam.
Please use kind adjectives when you think of me… Please. So now that we've addressed the topic of my infidelity and got the first and last meals of my day covered, how about we fill in the middle part, seeing as it's What I Ate Wednesday and all.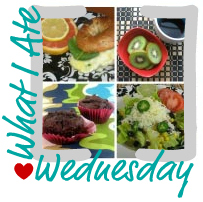 Lately, I've really been craving simple meals (see breakfast above). No fuss. No muss. No pinch of this, extra sprinkle of that – just simple foods where I can taste all the individual flavors. Don't get me wrong, I'm all for getting creative in the kitchen, and I'm pretty impressed with some of the creations that bloggers can come up with, but when it comes to my own eats? I have to confess that I really don't put that much thought or effort into them.
A simple morning snack…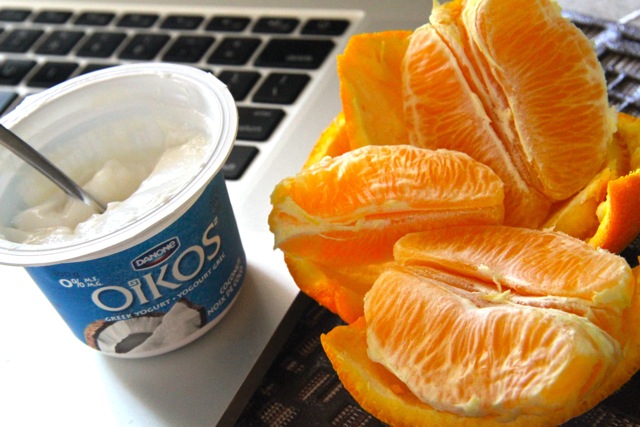 Coconut Oikos and an orange.
A pretty basic lunch…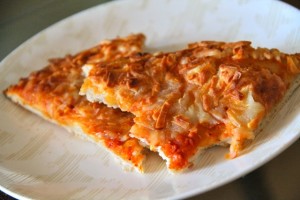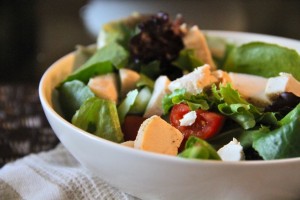 Amy's cheese pizza and a chicken salad.
An afternoon coffee [and snack]…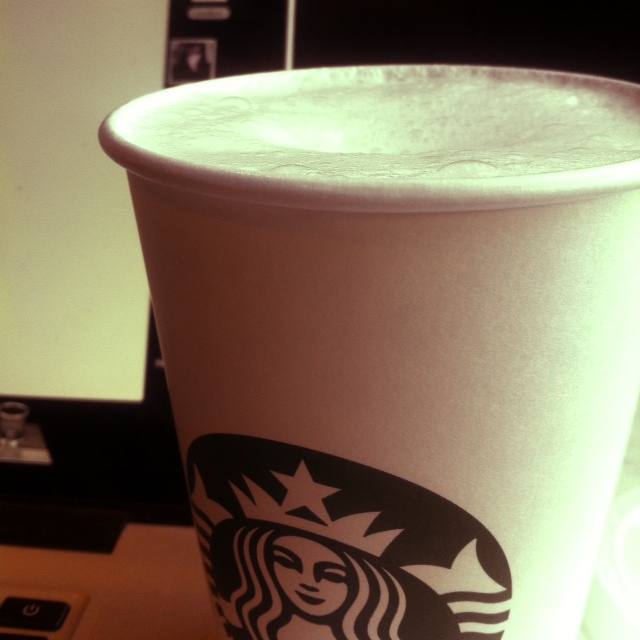 Dry cappuccino from Starbucks.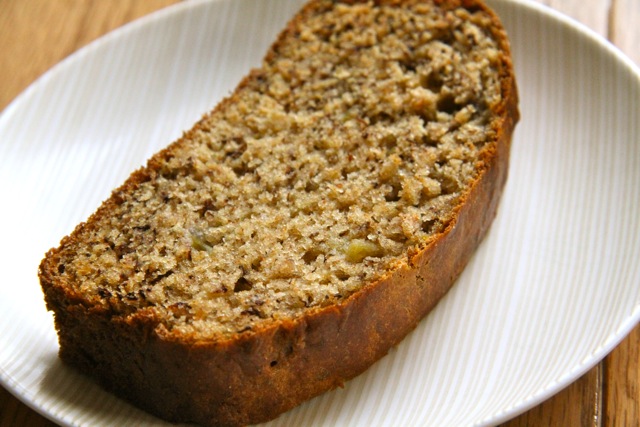 A slice of banana bread that I baked up earlier this week.
A less than glamorous (read: cold leftovers) meat-and-potatoes kind of dinner…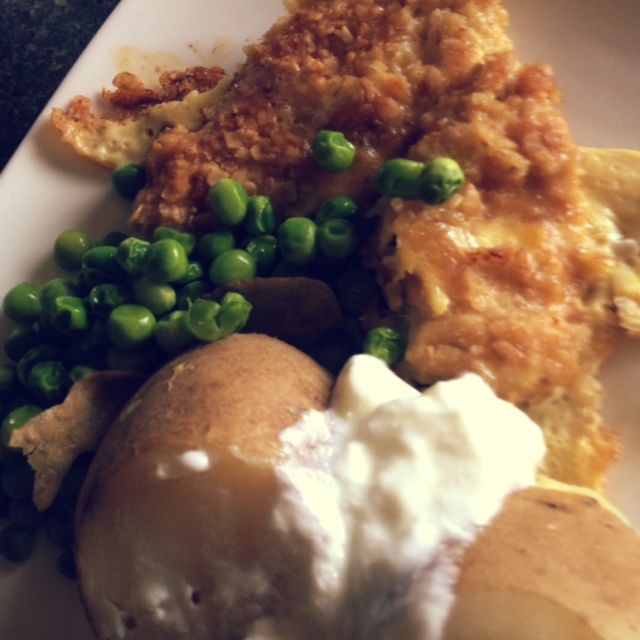 Parmesan breaded chicken breast, baked potato with a dollop of Greek yogurt, and some green peas… most of which I ate prior to taking a picture.
It's nice, though… to just be able to grab something simple and not feel like I have to add something just to up the calories or balance it out. To not worry about if what I'm eating will hold me over because I don't mind going back for something extra if I get hungry again. To not agonize over coming up with the absolute perfect meal/snack, because heaven forbid I'm not 100% satisfied with what I eat – it could ruin my whole day. As strange as this sounds, it's nice not to care.
I mean, obviously I still care – I do my best to stay healthy and eat good food – but it's nice not to have that obsessive mindset surrounding it anymore, you know what I mean? To not feel like one bad meal or day will throw everything out of whack. To just kind of go with the flow and not worry. I have no idea where I'm going with this, but I think I'm just feeling kind of sentimental about recovery this morning. It's good stuff 🙂
HAppy Wednesday, friends! See you guys tomorrow for Thinking Out Loud!
. – . – . – .
Do you ever feel like you care too much about what you eat?
Did you listen to Britney Spears growing up?
Cold leftovers: yay or nay? Big time yay. I actually prefer cold food. Even if something is freshly cooked, I'll usually wait for it to cool off to room temps before eating.