I'd like to think that I'm a pretty decent person…
I'm polite, I smile at strangers, I don't mind lending a helping hand, and I do my best to treat everyone with the respect they deserve. That is… until I get hungry, because then it's a whoooooole other story…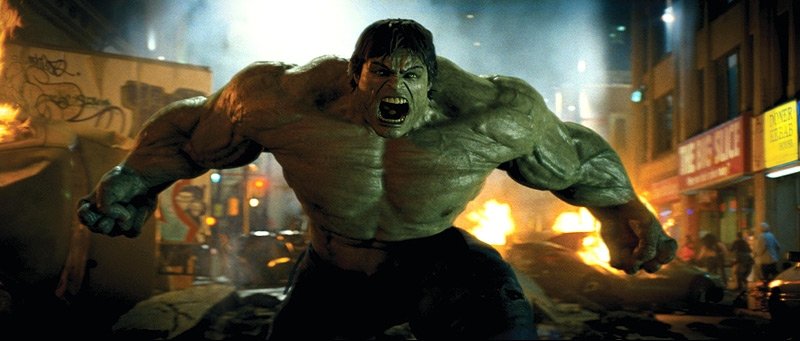 … kind of like that but with less testosterone. The point is that when I get hungry, I get plain mean. Irritable. Snappy. Rude. Impatient. I get what I like to call "Hangry," and God help you if you come between me and my next meal.
Okay, so that might be a slight exaggeration, but you get the idea. Hunger goes up, mood goes way down.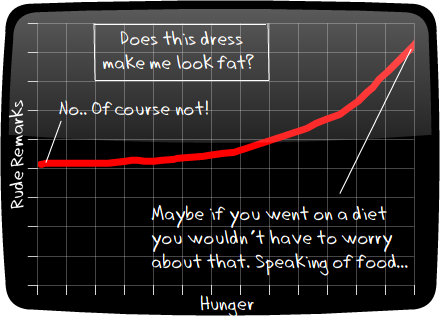 And to make things even more pleasant, oftentimes anxiety will decide that it wants in on the fun as well. I've mentioned before how a drop in blood sugar can leave me feeling like I'm having a panic attack, so when you throw that into the already messy equation, I just become one big headcase.
It's kind of frustrating. The way my body reacts to being hungry, you'd think that I was still starving myself. Now before anyone goes jumping on me for not eating enough, I should probably say that this sort of thing doesn't happen very often, as I've gotten pretty good at preventing it. What's annoying is that it still has the potential to happen, and it doesn't take a whole lot – one missed snack, one delayed meal, and that becomes enough to send me over the edge. Apparently, this isn't exactly normal…
Most people I know can go a pretty decent amount without eating, and almost no one I've come across experiences the same sort of homicidal tendencies when their stomach starts to grumble. Me, on the other hand? 2-3 tops and I start feeling shaky. I know these are all lingering effects of the years I spent starving myself, but come onnnnnn… How long am I going to keep having to pay for past mistakes? Granted, things are definitely on the mend, but I can't wait for the day where I don't have to be hyper vigilant about my hunger levels and how often I eat. Until then, I guess I'll just have to go on keeping an emergency stash of food with me at all times…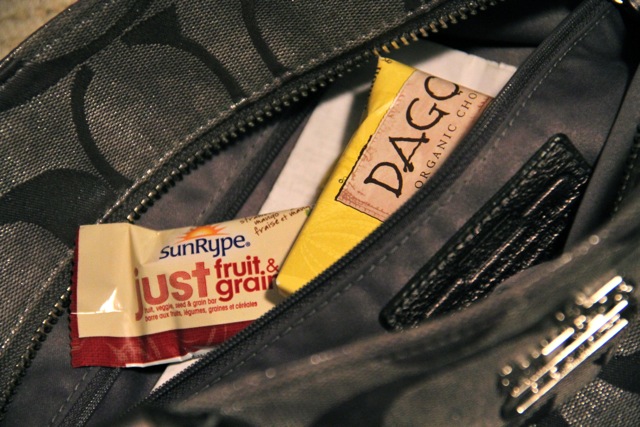 … which is something that I guess I can live with 😉 And thus concludes day 2 of NHBPM… Writing about the weirdest thing about your health. Woop! Happy Friday!
. – . – . – .
When I get too hungry, I _________.
Do you have any weird health related issues that you have to deal with?