Melt-in-your-mouth Flourless Banana Brownies that are irresistibly fudgy and chocolatey! They're gluten-free, vegan, grain-free, dairy-free, and refined-sugar-free, so they make a deliciously healthy snack for when those cravings hit.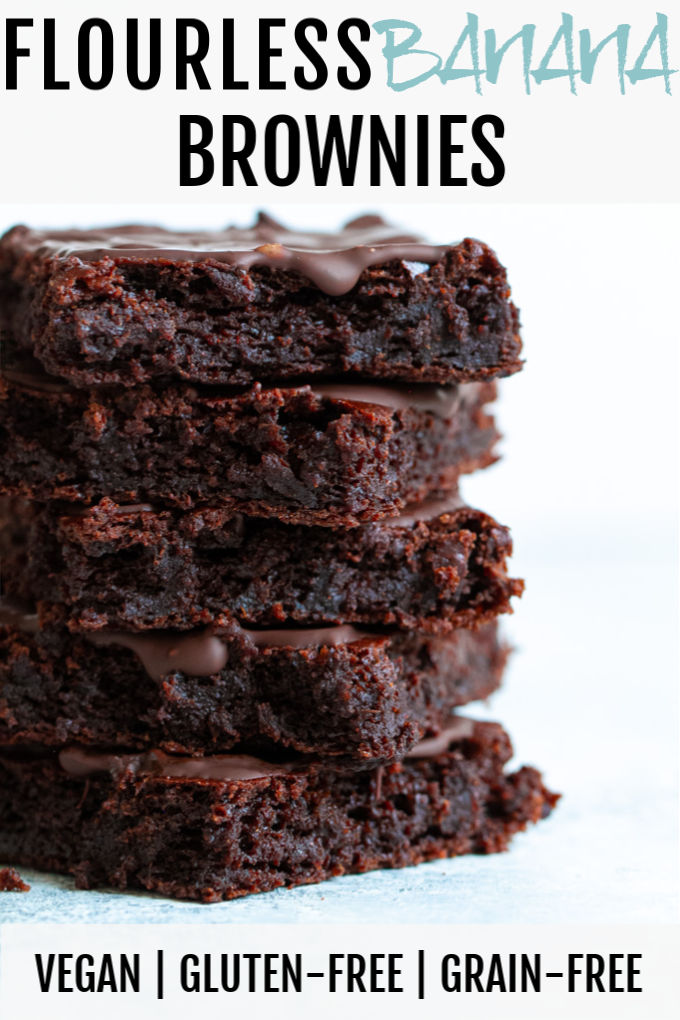 Chocolate or vanilla? Cake or frosting? Sweet or salty? Fudgy or cakey? These are just some of life's small but important decisions.
When it comes to the question of chocolate or vanilla, I'll almost always go with chocolate. The only time I deviate from this is with ice cream, in which case vanilla reigns supreme. Cake vs. frosting is easy – give me all the cake and keep your [usually nasty] frosting. Sweet or salty is a little trickier. I'd normally say sweet all the way, but lately I've been craving saltier things… followed by sweet ones. It's a strange position to be in.
And that brings us to the question of fudgy or cakey… which in today's case refers to brownies. Flourless banana brownies, to be more exact.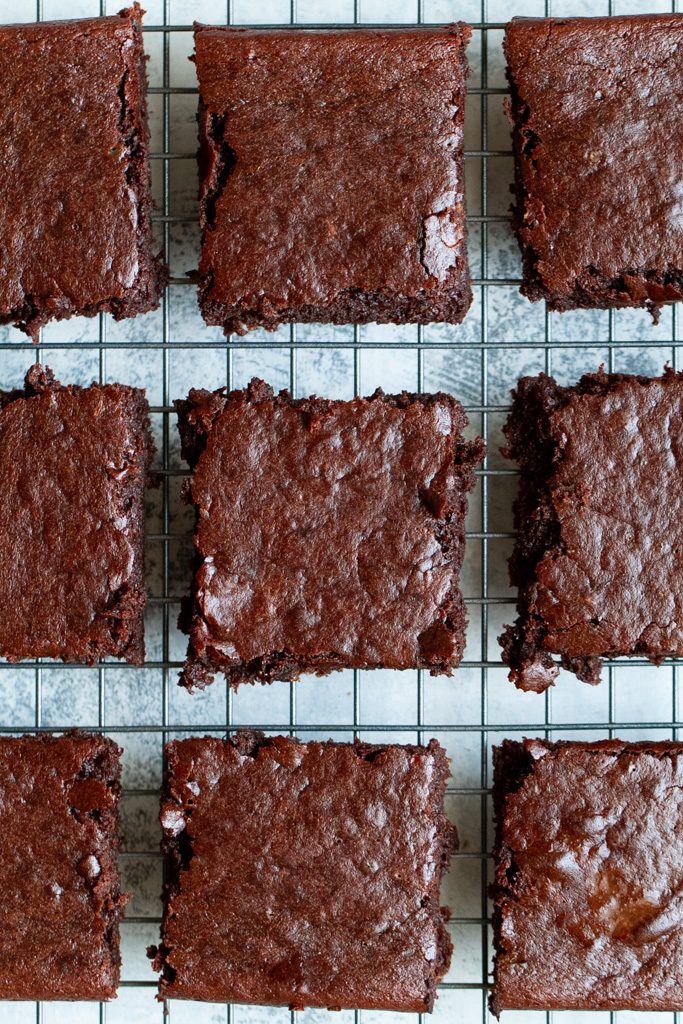 To be completely honest, I don't have a preference. I like fudgy brownies. I like cakey brownies. I like [insert descriptive word here] brownies. I like ALL the brownies (see chocolate vs. vanilla debate).
But these banana brownies? They're really fudgy. And really chocolatey. And so good they just kind of melt in your mouth… which basically translates to "you need to make them NOW."
How To Make Flourless Banana Brownies
We start with a flax egg! It's just 1 tablespoon of ground flaxseed mixed with 3 tablespoons of water that's left to sit for a few minutes until it thickens and takes on the consistency of an egg. This helps make the brownies fudgy and chewy but still light – a texture that's kind of to die for. Oh, actually, the cornstarch takes some credit for that as well. It really helps "melt" the ingredients together and contributes to the fudginess factor big time.
So once the flax egg is done goo-ifying, all that's left is to toss the remaining ingredients (minus the chocolate chips) into a blender and process until the batter is super smooth. You can definitely do this part by hand if you prefer, but I like using my blender whenever I can because it ensures everything is well-blended and smooth. The batter should be on the runnier side and you should be able to easily pour it into the baking pan.
Oh wait, before you do that, you need to make an important decision – do you want to add chocolate chips or not? AND, if you do want to add them, do you mix them straight into the batter or melt them and pour them over the top. There's obviously no right answer to this one; it all comes down to personal preference. These brownies are definitely chocolatey and sweet enough without any added chips, but I also really like the melt and pour over top method. It depends on the day.
And this particular day? It was a "melt and pour over top" kind of day…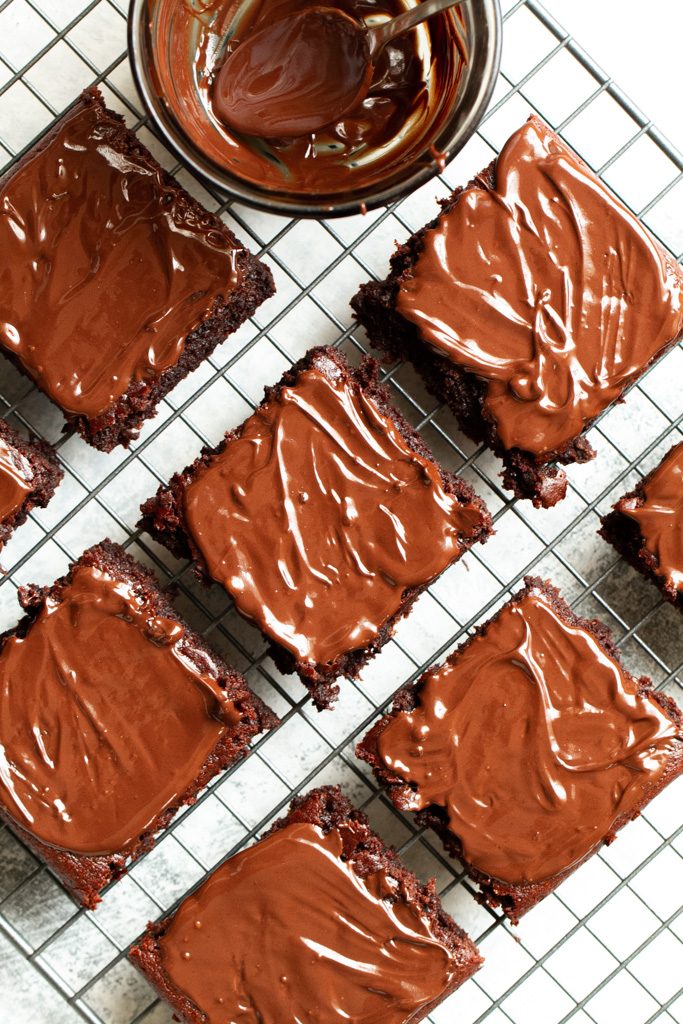 Okay, But What Are They Like?
These brownies are really fudgy and really chocolatey. They're not as dense and chewy as traditional brownies, but they're absolutely not cakey either – they have a light, melt-in-your-mouth fudginess that's totally irresistible.
They're sweet but not overwhelmingly so with only 1/4 maple syrup to sweeten the entire batch. If you want them sweeter then I definitely recommend adding the chocolate chips, either into the brownies themselves or melted over top. And if you're wondering about the banana in the ingredients list, I can promise you that you really can't taste it. It's mostly in there for show adding moisture/fudginess.
Finally, these brownies are gluten-free, grain-free, oil-free, dairy-free, refined-sugar-free, and vegan.
Happy eating!