First day of school! First day of school!
Well, okay, maybe that's not exactly the case for me this year (and I know that some places already started classes a few weeks ago as well), but it was the first day back for the kids up here, and I have to say that seeing them all standing in line or waiting for the bus with their little backpacks and new clothes made me miss the days when I was in school…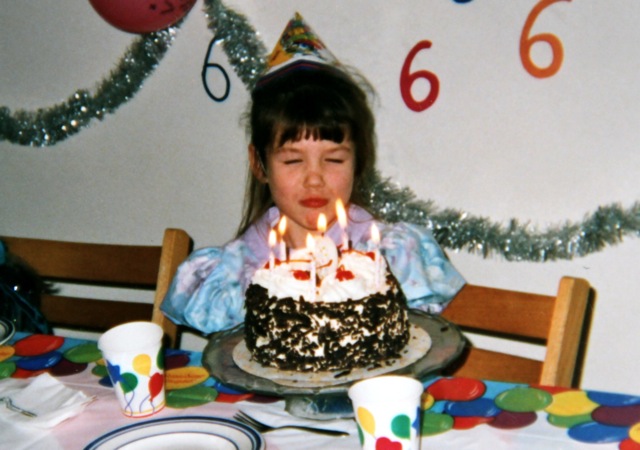 Circa 1991
Do you remember the excitement of shopping for new school supplies? Of buying brand new pens, pencils, and notebooks, even though there was nothing wrong with your old ones? Do you remember marching to school on your first day of classes wearing your brand new clothes and clutching your My Little Pony lunchbox like it was made of gold? I do 😉 And I definitely remember what was in that lunchbox, too… but let's skip over the sandwich, juice box, and carrot sticks for now, and go straight to the good stuff – the coveted lunchbox snack.
I have no idea what kids are getting in their lunches these days, but back in my day [read: the 90's], we had some pretty notable snacks that I was always hoping to find when I cracked open my box o' gold…
. Dunkaroos .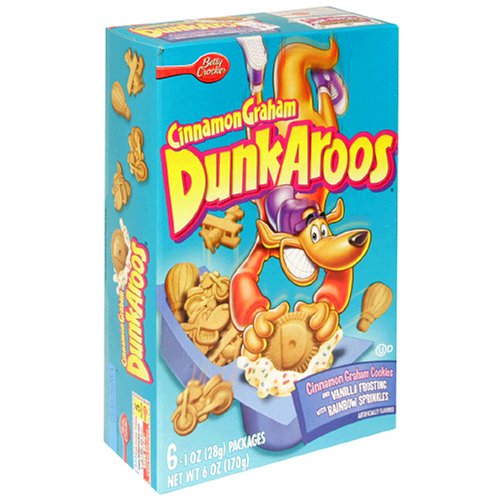 Please tell me you remember these… and that you were lucky enough to enjoy them at least once. This was pretty much the perfect snack. Cookies. Frosting. Together. Bliss. My only complaint would be that the cookies-to-frosting ratio was radically skewed and there wasn't nearly enough frosting. Or maybe I was just an over-zealous dunker…
. – . – . – .
. Teddy Grahams .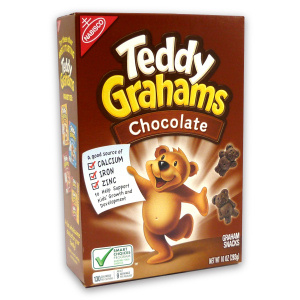 You know something is good when it can withstand the test of time. These are thankfully still around, so the current generation of kids is lucky enough to be able to enjoy their beary goodness as well. I have no idea what it was about these, since they're so simple, but they were probably my favorite store-bought cookies as a kid. I would make them dance and then go on to bite off their heads or appendages… which… sounds a bit twisted now that I think about it 😯
. – . – . – .
. Rice Krispie Treats .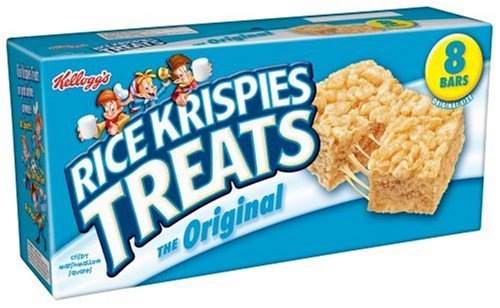 These need no explanation at all.
. – . – . – .
. Fruit by the Foot .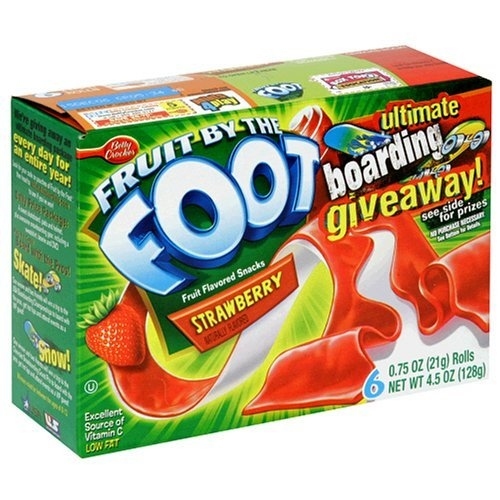 Because, really, who wants simple fruit snacks that come in a little baggie when you can get them by the meter? These were fun because you could either unroll and eat them slowly, or rip the whole wrapper off at once, clump the candy into a huge ball, and stuff it into your mouth. I'm not quite sure how these could be labelled as a good source of Vitamin C, but… that's false advertising for ya.
. – . – . – .
. Gushers .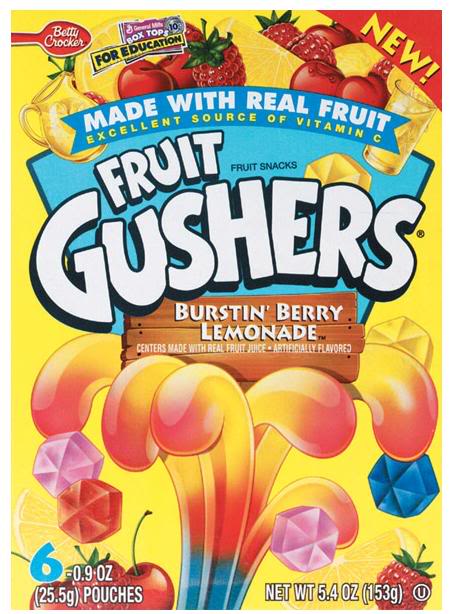 These fruit-juice filled fruit snacks sound good in theory, but I don't remember them being all that great in application. The juicy center was hardly noticeable, and they always tasted a bit off to me. Plus, I prefer my gummies to be on the softer side, and these were always kind of hard and chewy. Still, they were all the rage back in the day…
. – . – . – .
. Handi Snacks .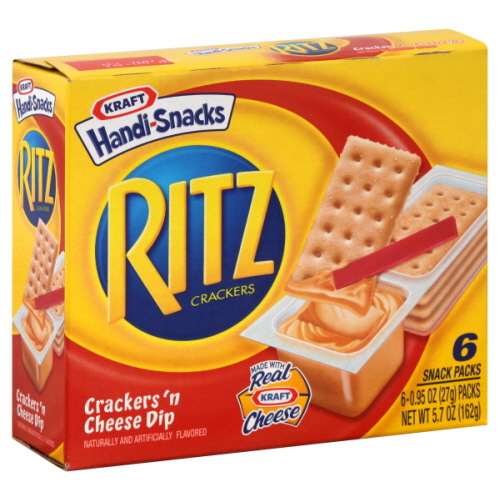 Although they're not of the sugary sweet variety (which were/are my absolute favorite), Handi Snacks nevertheless deserve an honorable mention. These, like Dunkaroos, had a skewed biscuit-to-spread ratio, but in the opposite direction – I always found that there was too much cheese for the amount of crackers you got. Or maybe it's just that the cheese was so… potent… that you didn't need as much.
. – . – . – .
Awwwr. I miss school. After graduating with a BA in psychology/philosophy, I decided to take some time off to really figure out what direction I wanted to go in next. I always knew that I wanted to continue my education, but I wasn't exactly sure which area I wanted to pursue further. The time off has done me a world of good, though. I spent the last year working and volunteering, and I'm pretty sure that I've got things figured out. Next September, I'll be enjoying yet another first day of school. Now I just have to dig up my My Little Pony lunchbox… and maybe some Dunkaroos.
. – . – . – .
Are you going to school? What are you taking?
If you're not a student anymore, do you miss it?
What were some of your favorite school snacks as a child?