Hullo and happy Monday! Hope it was/is a great one for ya.
I was originally going to write up some kind of "summer recap" or "what I'll miss most about summer" post, seeing as it's the last real weekend of summer and all, but your comments on my last post really got me thinkin', and pushed my thoughts in a completely different direction, so I'm going to roll with that instead.
Very quickly, though, I will definitely miss this…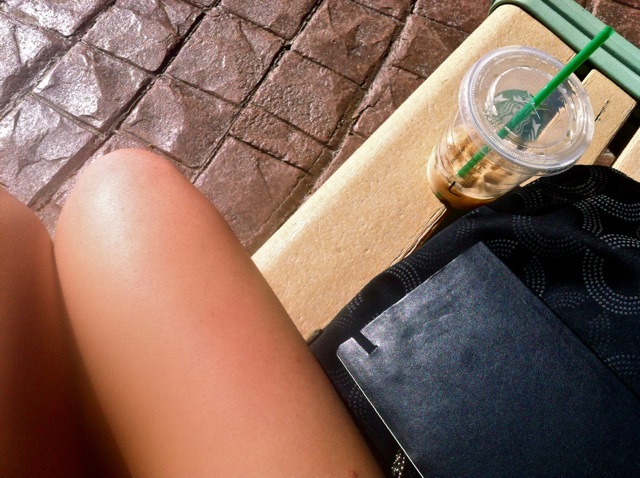 Writing down ideas while enjoying the sunshine and an iced latte? Bliss. But anyways…
When I mentioned that I had gone back to the basics and given up on trying to replace things like butter, milk, sugar, cheese, etc. with their "healthier" alternatives, a lot of you admitted to doing the same thing and experiencing the same results – an overall increased feeling of wellness. We're constantly being bombarded with ideas like: almond milk is healthier than cow's milk, egg whites are healthier than whole eggs, butter is bad, red meat is the Devil, etc., so we replace or eliminate these foods in an effort to be healthier, but are we really healthier as a result?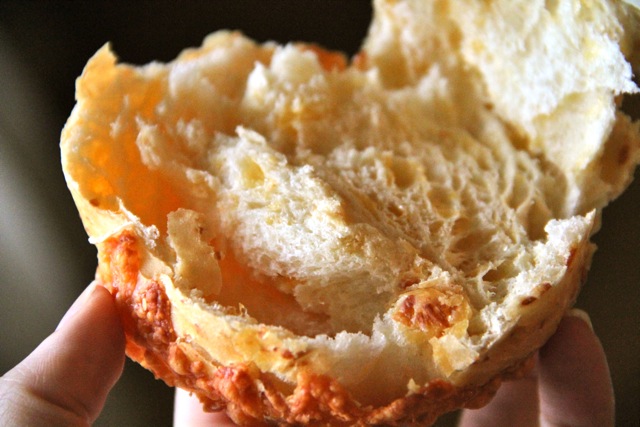 I ask because for years I had somehow convinced myself that the way I was eating was right for me… I didn't need meat. I didn't need whole eggs. I didn't need milk. I didn't need butter. After all, I had my almond milk, egg whites, protein powders, and soy-based butters; I was feeling great and making healthy choices!
But lo-and-behold, I was wrong.
When I thought I was feeling great, it was only because I had forgotten how great really felt. That feeling of true health declined so gradually, that I didn't even notice it. Looking back now, though, I would say that I felt fine; I didn't feel bad, per say, but I wasn't exactly thriving either. It wasn't until I started reintroducing the basic, real foods that I grew up on back into my diet that I realized things hadn't really been as good as I had led myself to believe.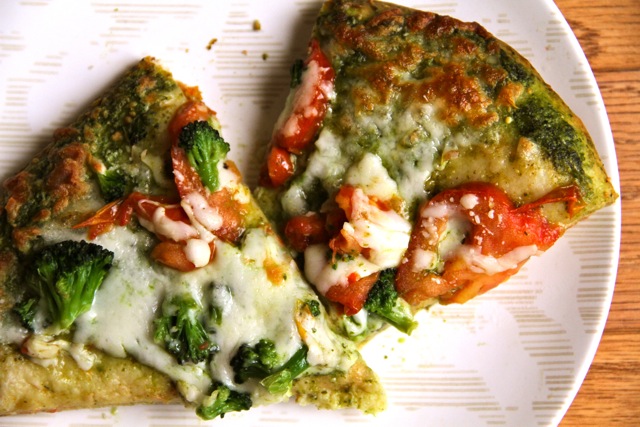 It didn't happen overnight, but I can't deny the fact that eating real foods made a huge positive impact on my health. My energy increased. My mood improved. My skin, hair, and nails grew stronger. And I stopped obsessing so much over food and health. In short, I felt 100 times better eating the supposed "bad" foods than I had when I was eating all of those "healthy" alternatives. And let's not even talk about how much my stomach appreciated the change…
So why am I mentioning this?
Well, based on my own personal experience, I really encourage you to take a step back and consider why you replace real foods (if you do) and how you feel as a result. People have allergies, intolerances, preferences… I get it, and there's nothing wrong with substitutions/eliminations in those cases. But for those who can eat the real thing but don't, why not? Why choose almond milk over regular milk? Why choose soy based products over dairy/meat ones? Why try and fool yourself that "cheese" made from nutritional yeast is anything like the real thing? Oftentimes we don't even have answers to these questions… we just fall into the habit of doing them and don't bother questioning it.
Is it because it's what everyone else is doing? Because we're told that it's "supposed" to be better? Is it because we just don't want to believe that eating and food really can be that simple? That we already figured it out thousands of years ago and no longer have to come up with crazy new theories, replacements, and what-have-yous? Do we have some kind of innate drive to complicate our lives more than we need to?
Seems that way, unfortunately.
. – . – . – .
Do you have any similar experiences to share?
What's your opinion on replacing real food with these "healthy" alternatives?
Are there any that you use or like?