*insert Friday happy dance here*
Hey guys! So today's post is going to wrap up our last few days in Cali, but instead of a simple picture recap, I wanted to talk to you about something that I noticed while travelling, and it has to do with exercising while on vacation.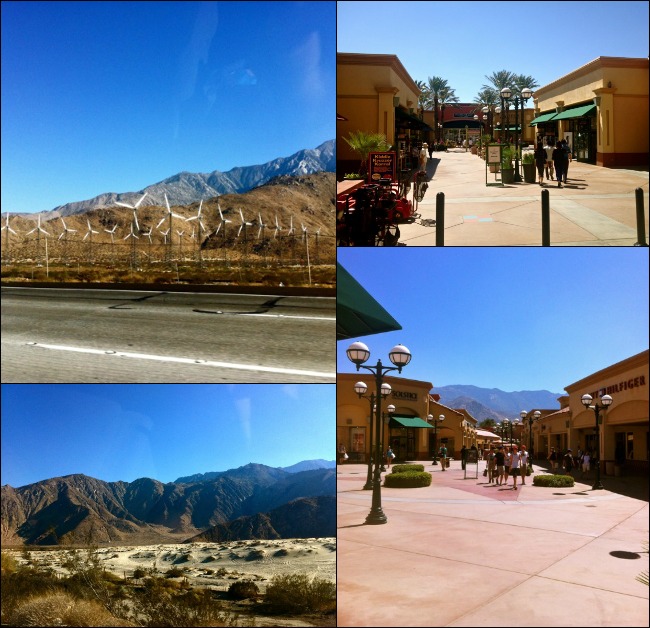 Shopping totally counts as cardio, right? On our 4th day in Cali, we headed out to Palm Springs to hit up some outlet shops. Surprisingly, I didn't end up doing much damage – just a few sweaters from J.Crew and a wallet from Michael Kors. I blame the heat for sucking the shopping spirit right out of me.
Without fail, every single hotel that we stayed in or looked at had a fitness center of some sort attached to it, and more importantly, these gyms weren't empty. Lots of people, it seems, like to maintain their workout schedules even when they're on vacation. Now, don't get me wrong, I'm a girl who's all about routine, but at the same time I've realized that being forced to do something different can completely change your perspective on certain things… for the better.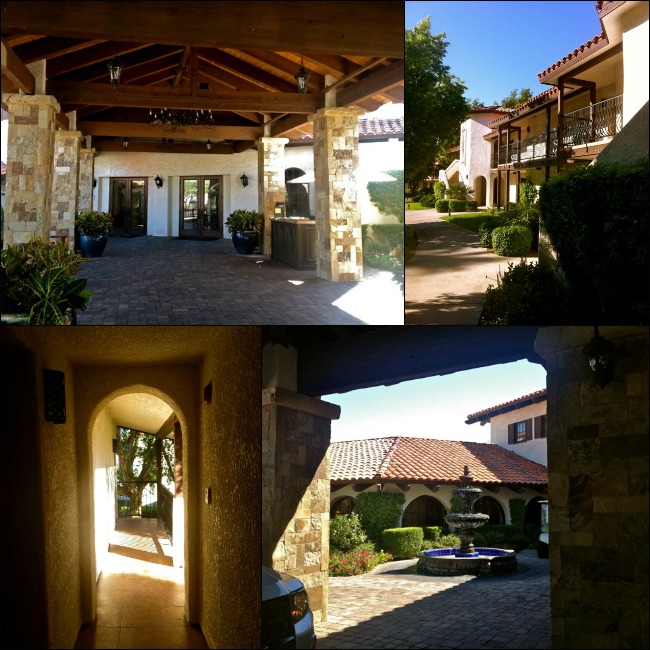 After our unsuccessful shopping "spree", we checked into our room at Rancho Las Palmas, a Spanish colonial themed resort nestled in the beautiful Coachella Valley. This resort was absolutely gorgeous and we ended up spending the rest of the day relaxing on the hotel grounds. I guess running around Disneyland for two days straight takes its toll…
It was actually a trip I took in the earlier part of this year that helped me break what I now realize was an addiction to exercise. Even back when I was following a loose workout plan, I never bothered trying to maintain it when I went away – spending time in a hotel gym just felt like a waste when there were so many other things to see and do. It didn't take me too long to realize how much I enjoyed the feeling of being "excused" from formal exercise; of waking up and not having to plan my day around when I would be able to go to the gym; of feeling free.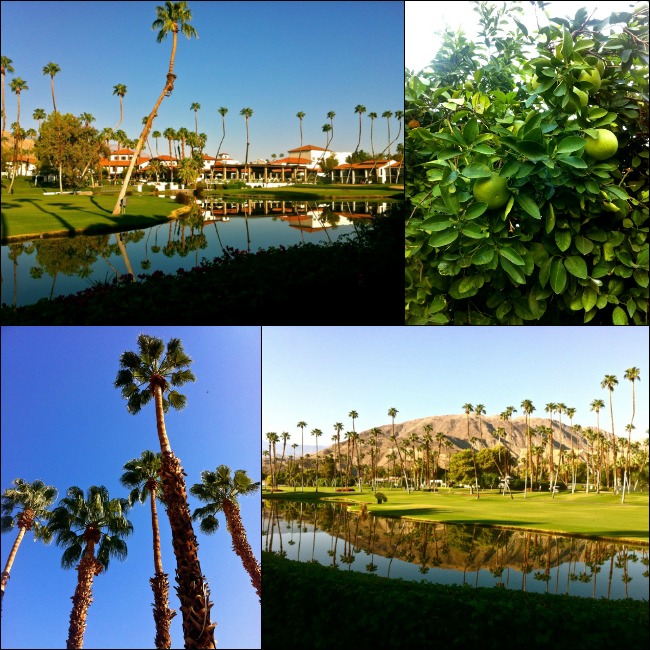 What I love most about these desert resorts is that they really do seem like a little oasis out in the middle of nowhere. All around you is nothing but sand, rock, and dust, while you're comfortably surrounded by grass, trees, water, and even fruit!
I came back home after that trip and decided that enough was enough – going to the gym had long ago started feeling like a chore, and being away really made it sink in that the world would not end if I didn't work out – so I stopped. Would I have stopped had I not been forced to take a break while I was away? Maybe, but it probably would have taken me a little while longer to really clue in.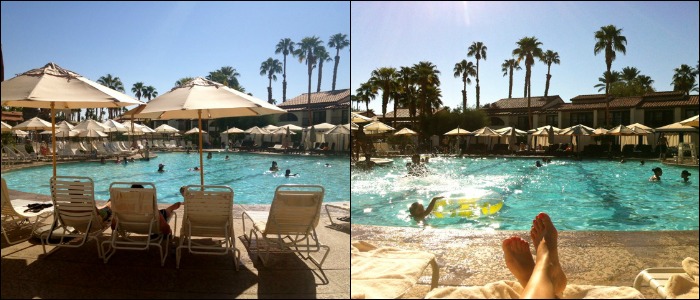 As much time as I spent by the pool, I don't think that I've had my fill. I realize that pools aren't exactly practical up in The Great White North, but I could always use it as a skating rink in the winter, right?
Vacations are great, not only because they allow us to relax and get away from the stresses of everyday life, but because they give us a fresh outlook on things that we've otherwise become accustomed to. We tend to become so entrenched in our routines that we often don't even realize when they no longer serve us well, but instead begin to hold us prisoner. Being forced to break them may cause us a certain amount of discomfort, but more often than not it leads us to a better place… as long as we're willing to let go.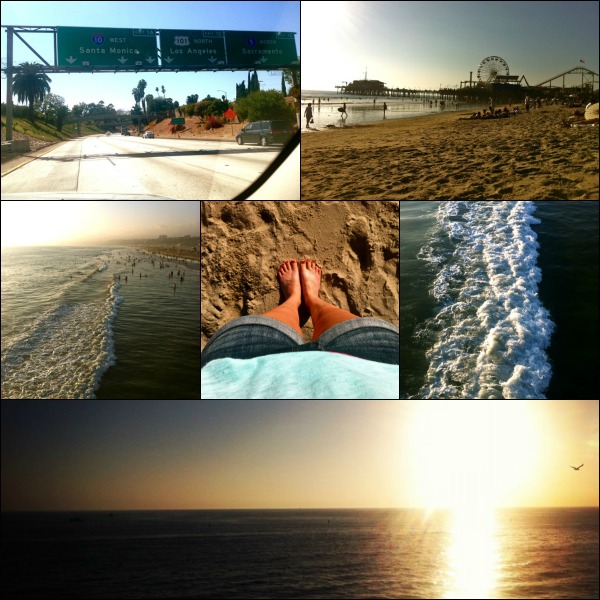 On our last day in Cali, we headed back to LA and spent the day at Santa Monica beach. We soaked our feet in the ocean, soaked up lots of sunshine, walked up and down the pier, went on a few rides at the fairway, and watched the sun set into the water. A gorgeous end to a great vacation.
. – . – . – .
Do you stick to your workout routine when on vacation?
And, random but I'm curious, do you go swimming in pools or just sit by the side?