Hey guys!
Alrighty… I'm going to try not to blab too much (stop laughing!) because I have a lot of pictures to share and I don't want this post to become too epic in length, so without further ado, here are the first 3 days of our trip to Cali!
Day One – Travelling and settling in…
Sunrise on the way to the airport – Gorgeous views from up in the clouds.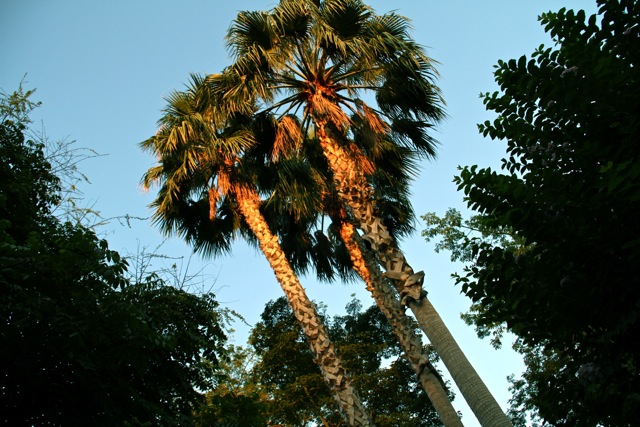 We're definitely not in Kansas Canada anymore…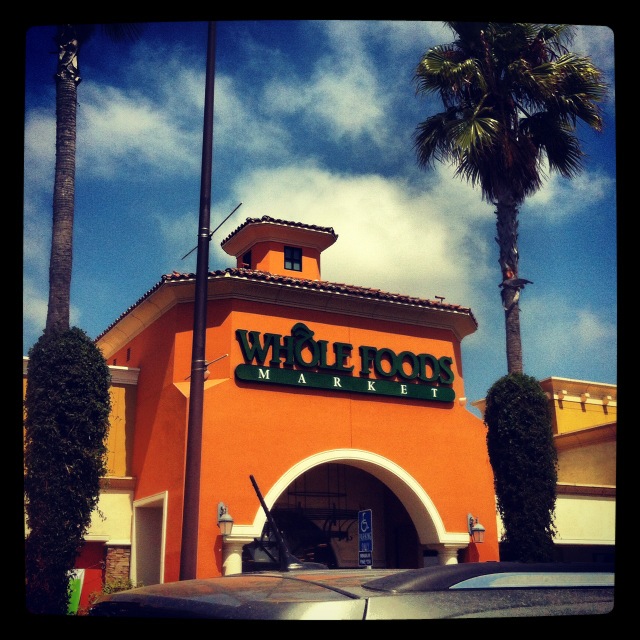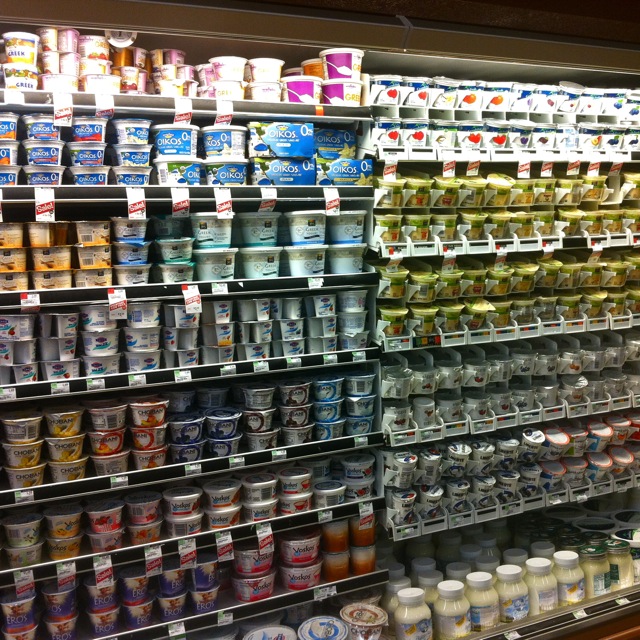 First up on the agenda (after picking up our luggage and a rental car)? Food! Why oh why can't we have Whole Foods in [my part of] Canada? And why oh why can't we have this kind of selection of Greek yogurt?!?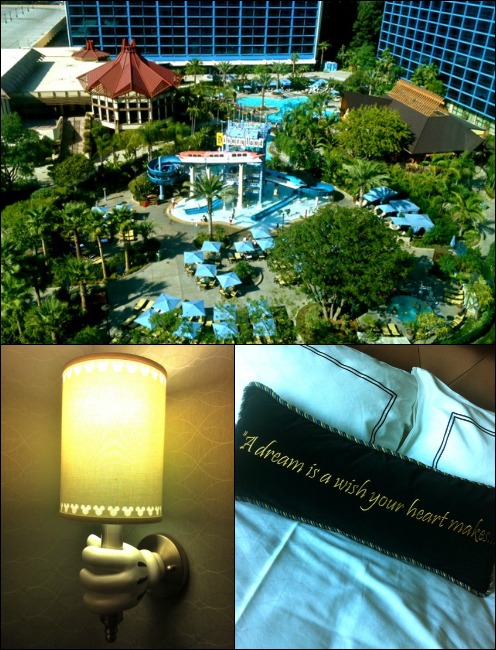 We stayed in the Disneyland Hotel for our first three nights in Cali so that we could take advantage of the earlier park admission time and easily walk back and forth between the park and our hotel whenever we wanted. It was really lovely. We didn't end up taking a themed room, but there were little Disney touches all over our room and the hotel grounds that really helped make the experience feel more magical.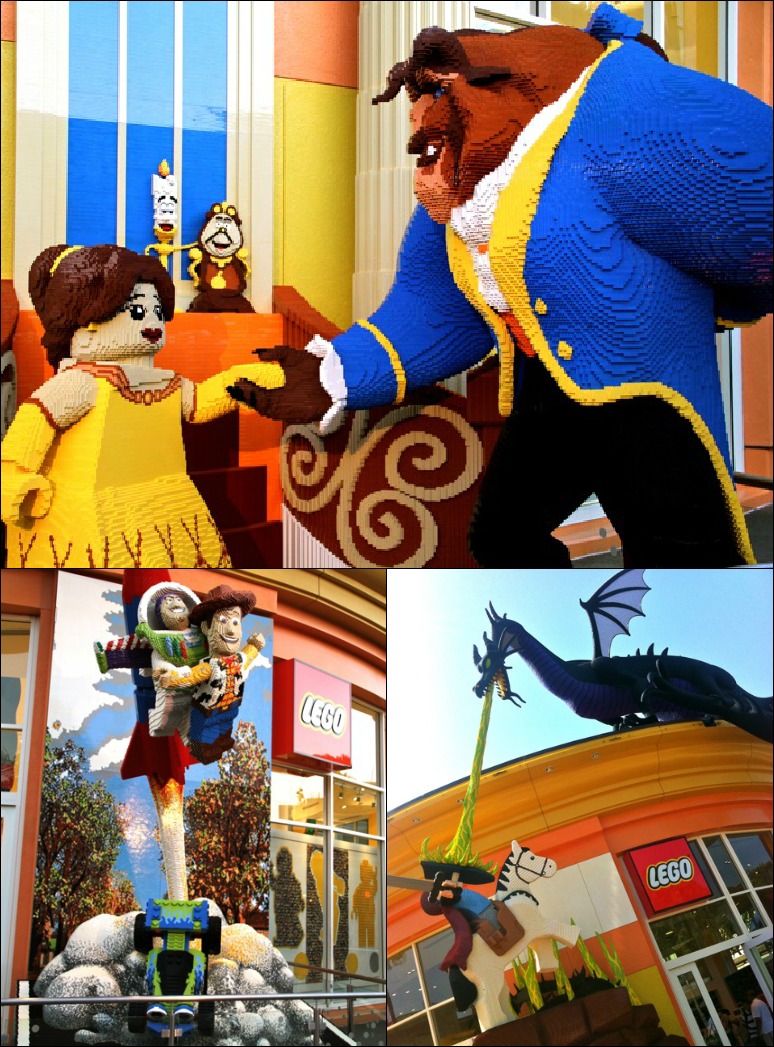 Because of our early morning and not getting checked into our hotel until around 4, we didn't really feel up for much on the first day. We decided to explore the hotel grounds and eventually ended up in Downtown Disney, which is a little promenade outside the Disneyland gates that's full of shops, restaurants, and all kinds of entertainment. While we were there, we came across a Lego store that had amazing Disney themed displays that were made entirely out of Lego.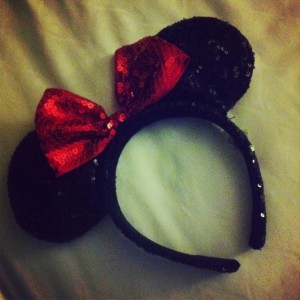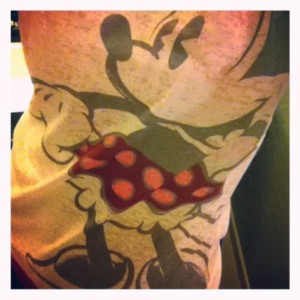 Aaaaaand while we were out and about, we stopped in what was probably one of 235 souvenir shops to pick up a couple of things to wear around the park for the next few days. Hey, might as well look the part, right?
Day Two – Disneyland…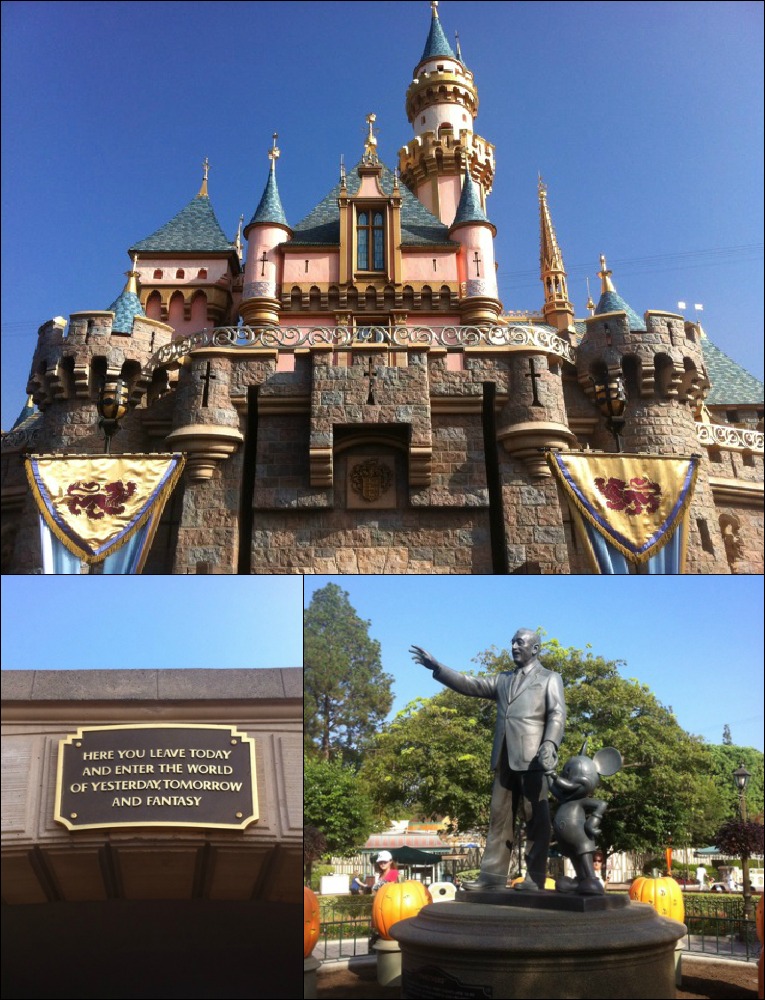 Oh, the magical Cinderella Castle… probably the most iconic Disney image ever. It was a lot smaller than I remembered, but I still squealed like a little girl when I saw it. No shame. And I thought that sign posted right at the entrance to the park was extremely fitting: "Here you leave today and enter the world of yesterday, tomorrow, and fantasy." Indeed you do, Mr.Disney. Indeed you do…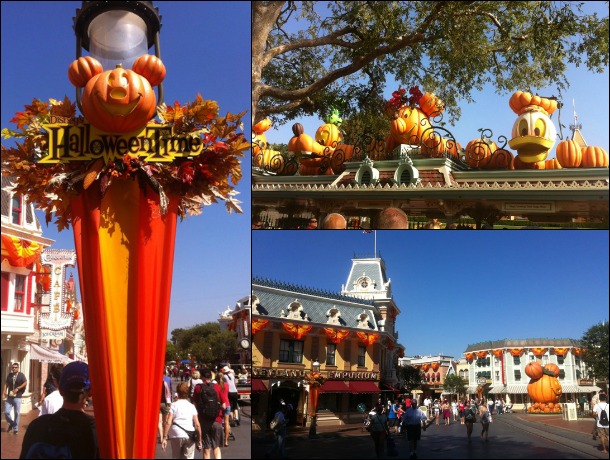 This really surprised me, but Disneyland was all done up for Halloween! For whatever reason, I never really considered that Disneyland might decorate for the holidays, but there were pumpkins and ghosties everywhere. The whole Fall theme was a bit strange considering it was like 34C (94F) outside, but it was still fun to see, especially because…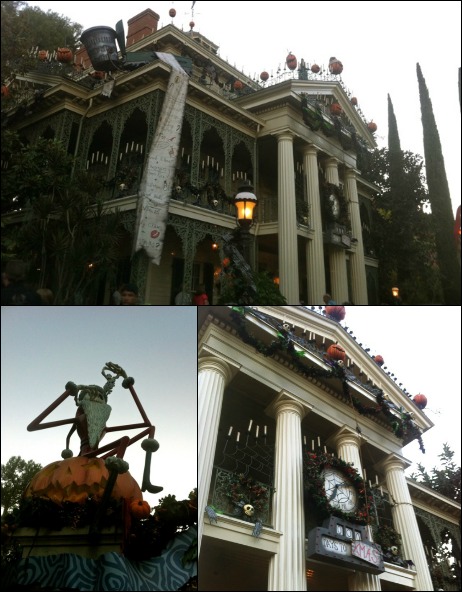 … Jack Skellington was there! Omigosh I was beyond excited (Nightmare Before Christmas is one of my favorite movies). The Haunted Mansion ride was all done up after the movie, and being able to go into Halloweentown was just… Eeeee!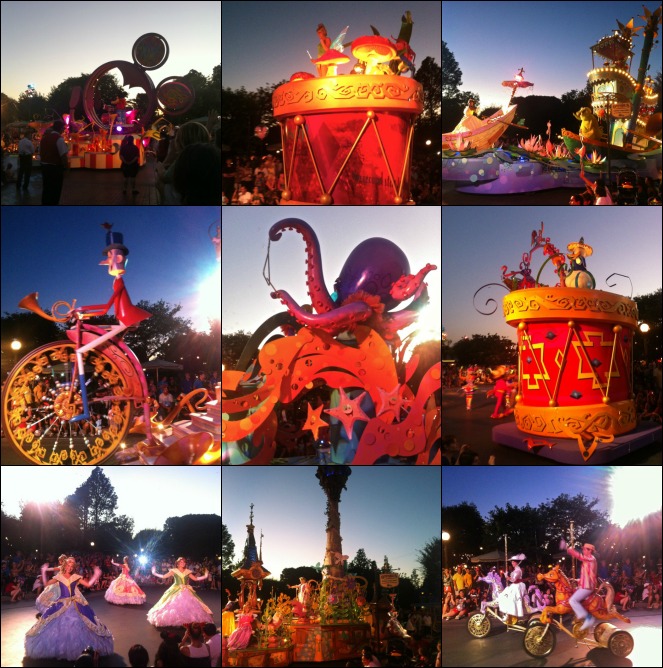 We spent the entire day standing in line for going on rides (favorites: Jungle Cruise, Splash Mountain, Pirates of the Caribbean, Haunted Mansion, Peter Pan, Matterhorn Bobsleds, Star Tours, It's a Small World), and then in the evening it was time to catch the parade.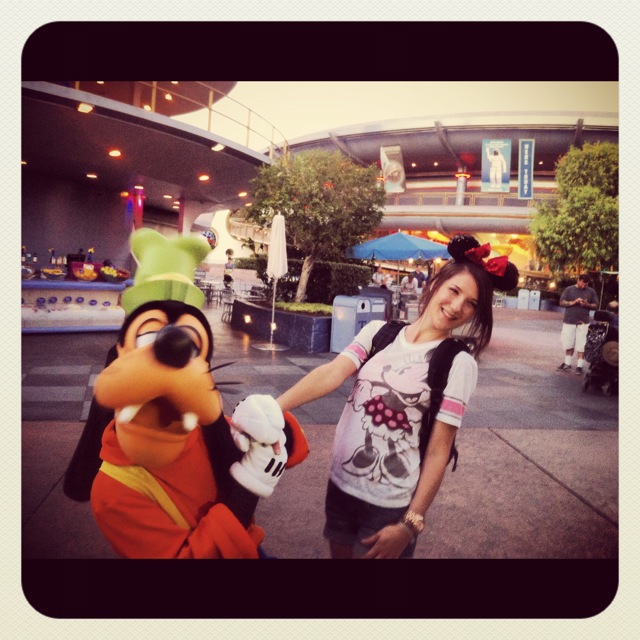 The best part of the day? Having Goofy propose to me.
Day Three – California Adventures…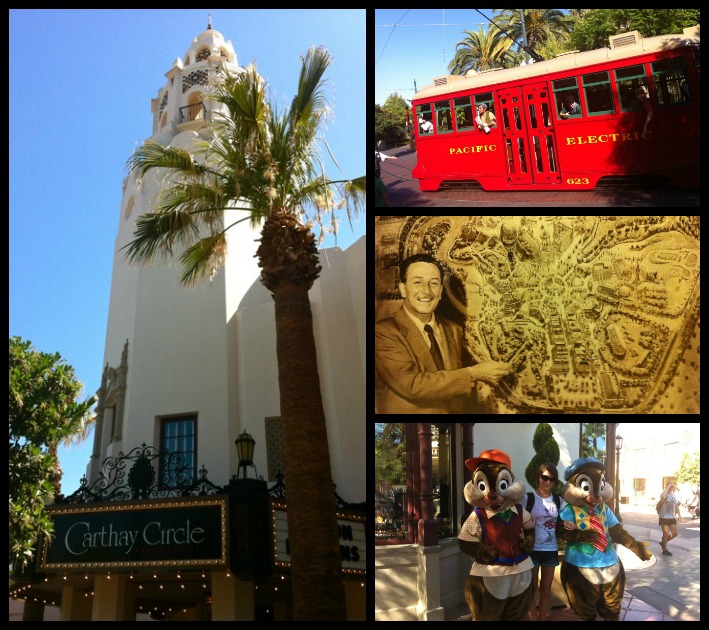 I had never been to California Adventures before, so this side of the park was an entirely new experience for me. It was laid out like a small town that was modelled after the era in which Walt Disney lived; it even had a replica Carthay Circle cinema, which was where Disney debuted his first film, Snow White and the Seven Dwarves, in 1937.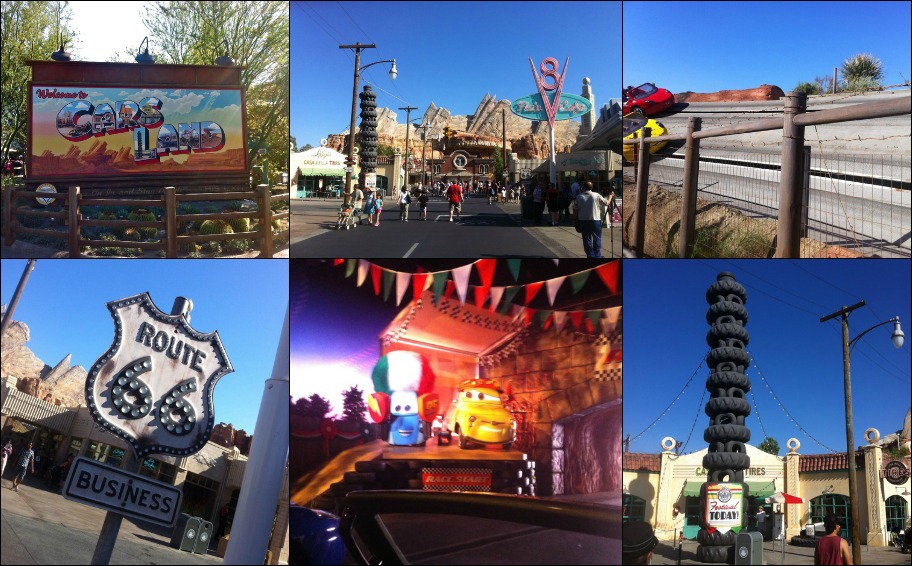 We were lucky enough to see Cars Land, which had just opened earlier in the summer. It was modelled after the town of Radiator Springs from the movie Cars, and walking around felt like being inserted right into the movie. Radiator Springs Racers (top right and bottom middle pictures) was probably my favourite ride of the entire park.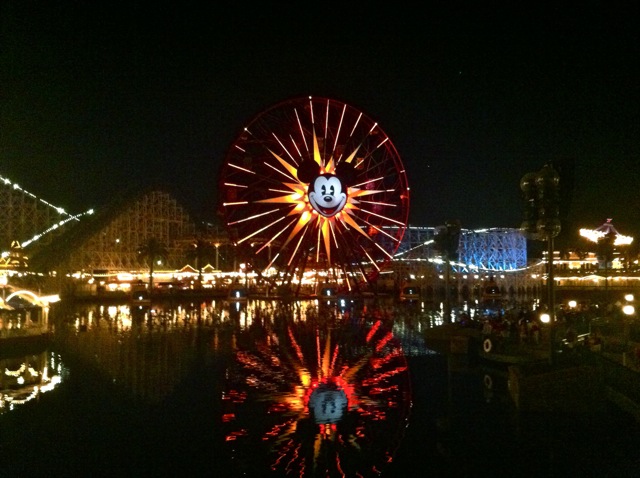 The portion of the park around Paradise Pier felt like an old-school carnival, and it was just beautiful at night with all the lights were lit and the ambiance of all the rides going.
We headed into the park as soon as it opened to get our tickets for World of Color, the water and lights show in California Adventures. Holy.Wow. – This show is absolutely amazing. It lasts about 30 minutes, and during that time water gets shot up to 200 ft. into the air from over 1000 fountains around the bay. Videos of various Disney movies (Little Mermaid, Finding Nemo, Fantasia, WALL-E, Brave, Toy Story, Up, Aladdin, Beauty and the Beast, The Lion King, Bambi, Pocahontas, Pirates) are then projected onto a mist screen that covers the entire surface of the water, while music from those movies plays in the background. If you have the time, you can watch the entire show here, and I really recommend that you check out at least a few minutes of it because it's absolutely beautiful.
. – . – . – .
Who's your favorite Disney character? How about Princess? Goofy or Pluto, and Belle for princesses.
What's your favorite Disney movie? Beauty and the Beast or The Lion King.