Aaaaand cue Monday #happydance!
No? Awwwr come on… it's not that bad! Monday is a chance to get back in the game, kick some butt, and get things done. Sure it usually involves work/school, but have you honestly ever thought about what life would be like without those things? School allows us to pursue our passions, work allows us to contribute… Really, it's all about your perspective and how you look at things.
And speaking of looking at things, today feels like a good day to take a look at life as I currently know it…
. – . – . – .
Current books: City of Bones by Cassandra Clare.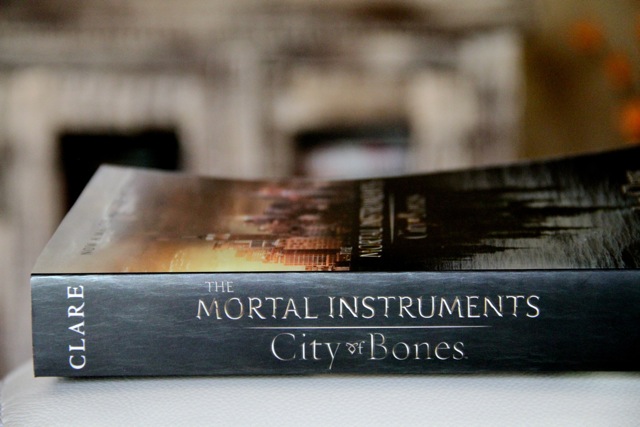 I picked up this book to see what all the hype was about, and so far I really can't figure it out… I'm normally a fan of YA fantasy books, but this one just isn't doing anything for me. The writing is mind-numbingly poor, the dialogue is just painful, and the characters aren't exactly likeable. I'm only about a 1/4 way through so I'll give it a few more chapters before closing it for good, but I have a feeling this is going to be one of those books I won't end up finishing. Bugger.
Current music: Monster by Imagine Dragons. So.much.swooooooon.
[youtube="http://www.youtube.com/watch?v=a4Y7IUByBkU&w=560&h=315″]
Current guilty pleasure: I would say curling up on the couch with a mug of hot chocolate and a good book, buuuuuut thanks to the fact that it now gets cooler and darker a whole lot earlier, I no longer have to feel guilty about staying inside and not taking advantage of gorgeous weather. So… all pleasure, no guilt 😉

Current nail colour: The brights are put away and I've officially switched over to fall colours.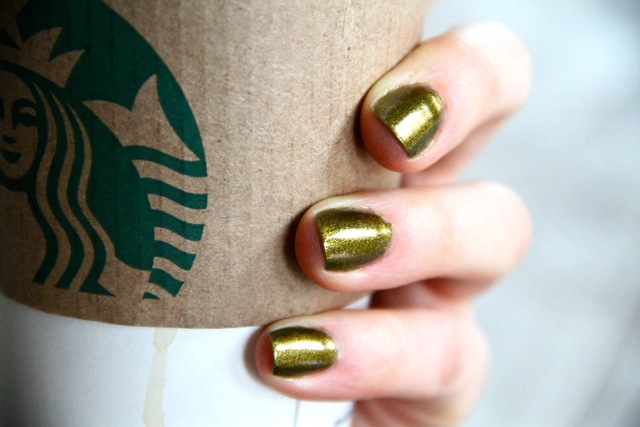 Butter London's Wallis.
Current drink: Silk vanilla almond milk. I've always been an Almond Breeze kind of girl, but after the whole carrageenan controversy, I decided to make the switch over to Silk since it doesn't contain the potentially harmful ingredient. I'm not a huge milk drinker in general, but I'll use it in my homemade cappuccinos and lattes from time to time.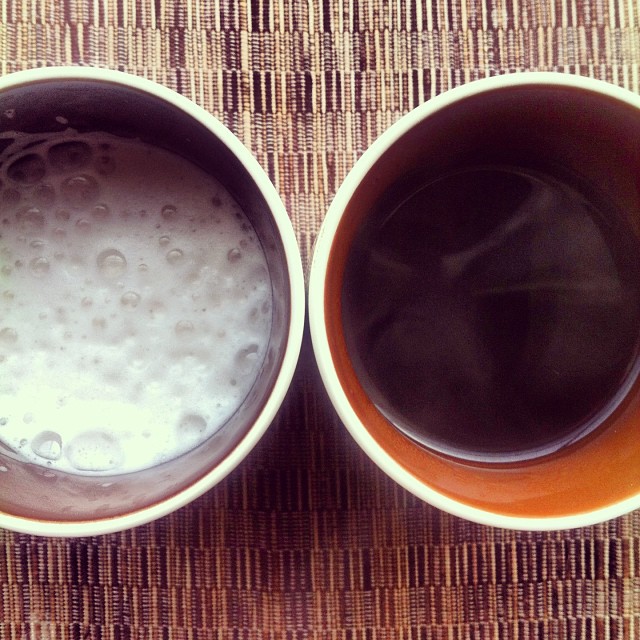 Current food: This probably won't surprise anyone, but… I've been eating ALL the kabocha!!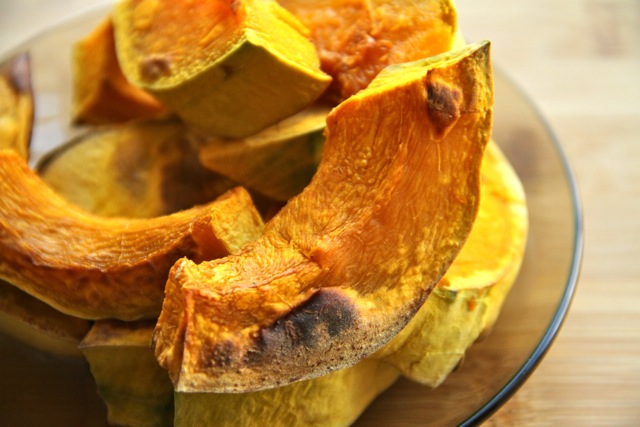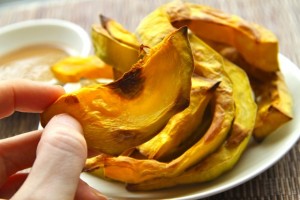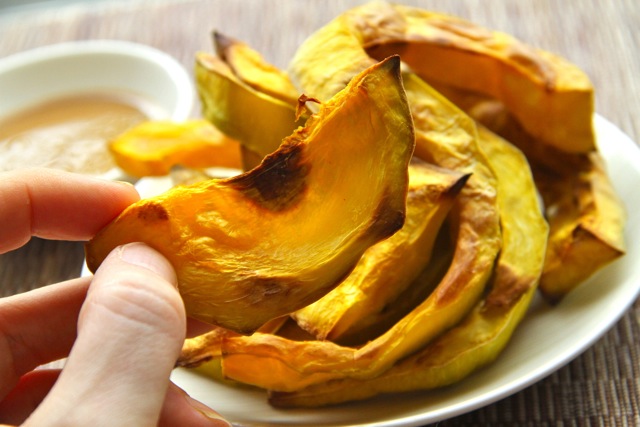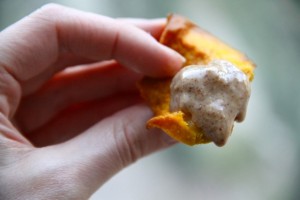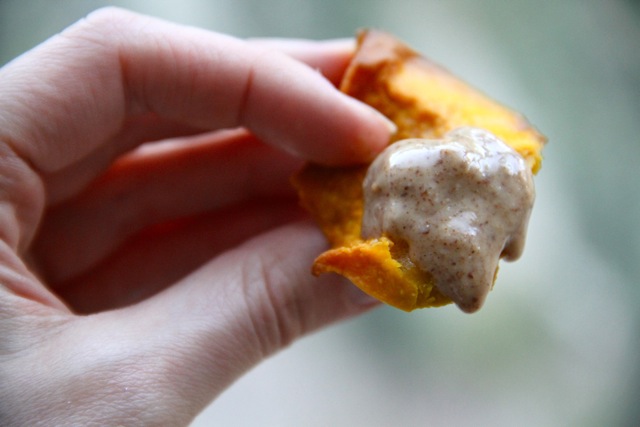 There's a reason that some things tend to become an obsession around the blog world, and that reason is because they're just freaking DELICIOUS.
Current favorite show: Last month, I admitted to not having turned on my TV in a loooooong while, and I'm pretty sure it hasn't been on since then. I feel a little out of the loop since everyone seems to be talking about the latest fall lineup, but I honestly can't find the motivation to sit down and commit to a show. Am I missing out?
Current wish list: A pair of burgundy skinny jeans! It took me a while to warm up to the coloured denim trend, but the more burgundy jeans I see, the more I want a pair of my own. Did I just indadvertedly admit to checking out other girls? Maaaaaybe. But admit it… you do it too.
Current needs: Some fun fall flavours for my new Keurig. After going back and forth on the idea of getting one for a couple of months, I finally came to the conclusion that I needed one back in my life (I had one a few years ago, but it broke down on me 🙁 ). I ended up grabbing one this weekend, but couldn't find any of the seasonal flavours that I've been seeing around on the blog world. Canada… it's seriously time to get with the program!!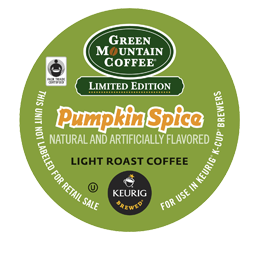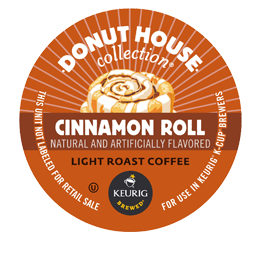 Current triumphs: Kicking butt and taking names in school. I had my first exam last week, and I rocked the socks off that sucker.
Current bane of my existence: Squash cutting. The fact that I'm willing to risk losing my digits every time I slice one of those bad boys open is a true testament to how much I love 'em. I've managed to make it this far without incurring any serious injuries (knock on wood), but I have a feeling it's just a matter of time before I… yeah… I probably shouldn't finish that sentence.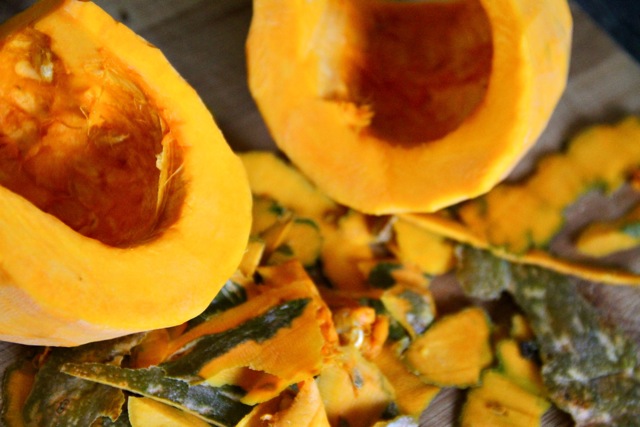 Current celebrity crush: Again, I don't really have one. Apparently I'm just no good at this pop culture thing.
Current indulgence: Butter London nail polish. The price tag is a little steep but the quality is undeniable. I don't think I've ever come across a formula that's easier to work with, and it lasts for a good amount of time without chipping as well.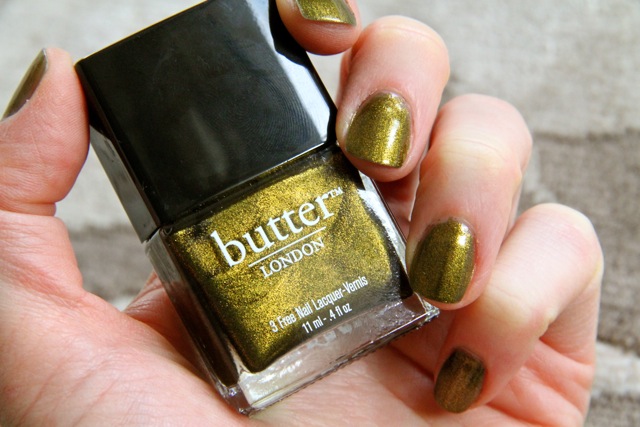 Current slang: All, all, ALL. As in: "eat ALL the squash!" "do ALL the things!" "drink ALL the coffee…"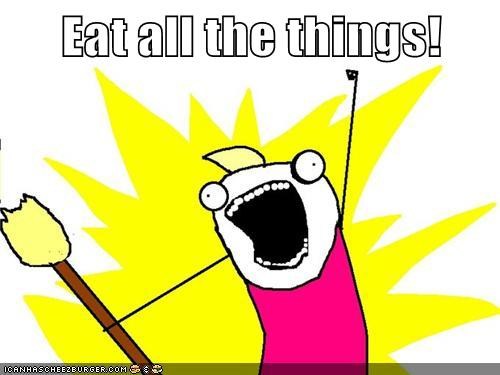 Current blessing: ALL the things 😉
Current outfit: Boots, skinnies, and oversized sweaters; aka: my favourite style of all time.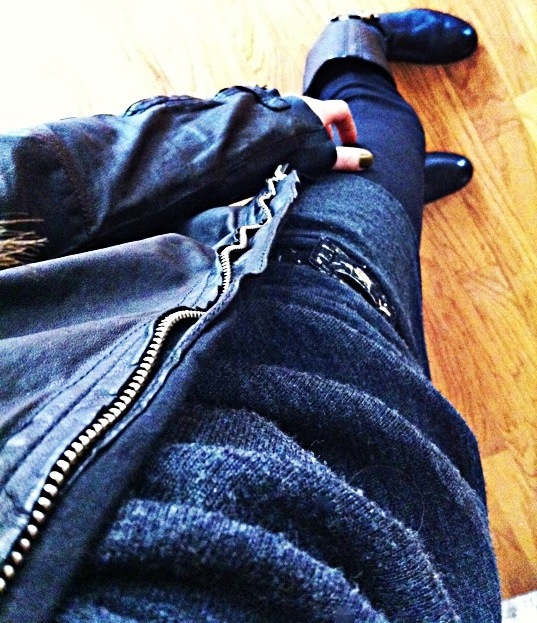 Current excitement: The fact that, at this time next week, I'll be stuffing myself with turkey, roasted potatoes, cranberry sauce, and all the pumpkin flavoured desserts. Canadian Thanksgiving is happening next Monday, and I can.not.wait. I'll be in charge of the dessert, so I'm going to have to start doing some serious brainstorming and experimenting this week. Any volunteers for the position of taste tester?
Current mood: Peaceful and reflective. Fall tends to have that effect on me.
Current link: Bloglovin.com. Monday means my reader is exploding with posts. Time to catch up.

. – . – . – .
Happy, happy Monday, friends! Kick some a** 😀
Coloured denim: yay or nay?
If you have a Keurig, what's your favourite K-cup flavour?
What are you currently (in general)…
1) … reading?
2) … doing?
3) … eating/drinking?