Happy Wednesday, friendly faces!
It's that time of the month again! Not that that time of the month, but time for another Currently post.
If you're new to Spoons and/or don't know what all this nonsense is about, it's basically a post I do every month where I talk about some of the things that are currently going on in life. This is my fourth year doing them (see June 2013, 2014, and  2015), and it's neat to be able to go back and see what I was up to back then and how things have changed.
So let's take a look at life as I currently know it.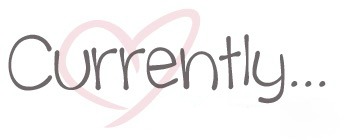 Current book: A Court of Mist and Fury by Sarah J. Maas. It's the second book in the Court of Thorns and Roses series, and I enjoyed the first one so I've got high hopes for this one as well. I'll let you know when I finish it!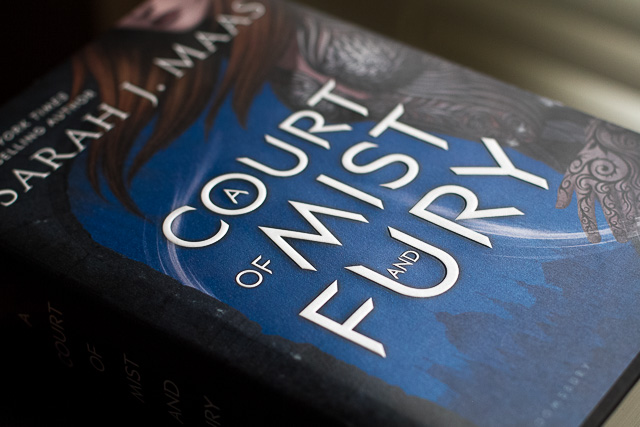 Current music: Wait by NF. Oh man… Seriously an awesome song to listen to, especially if you ever find yourself out driving late at night.
[youtube="https://www.youtube.com/watch?v=X-J2k77qf1k&w=640&h=427″]
Current [non]-guilty pleasure: Video games 🎮 I didn't get to play at all over the past couple of months, so it's been nice to dabble again. I seriously don't think it's something I'll ever grow out of.
Current drink: Golden milk. I'm a little over one week into my golden milk experiment, and it's been pretty interesting. I'm looking forward to sharing some observations with you guys in next week's WIAW post.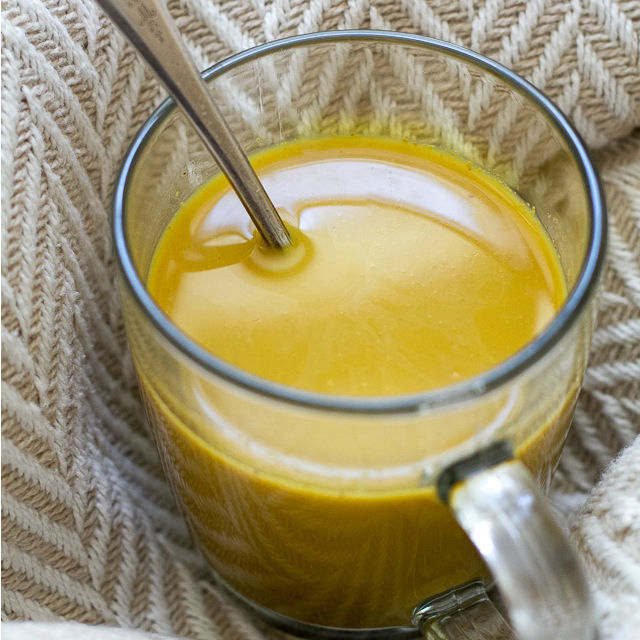 Current food: The swampy chocolate n'ice cream I showed you guys in my last WIAW post. It's been a lunch staple for a handful of weeks now, and if I could, I'd happily eat it for breakfast and dinner as well.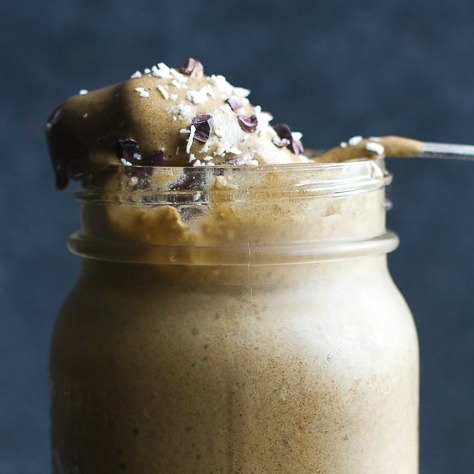 Current obsession: Fresh blueberries and strawberries and ALL the berries… mostly in bar form.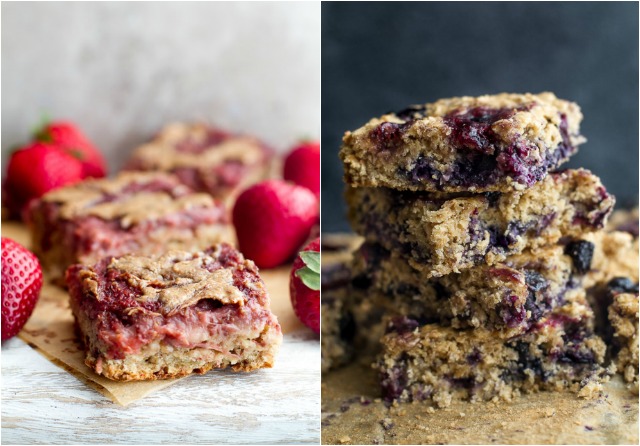 Almond Butter & Jelly Banana Bread Bars | Double Blueberry Muffin Bars
Current craving: Salty popcorn. I can't even remember the last time I had popcorn, which means it's been too long, which means that has to change. Possibly tonight.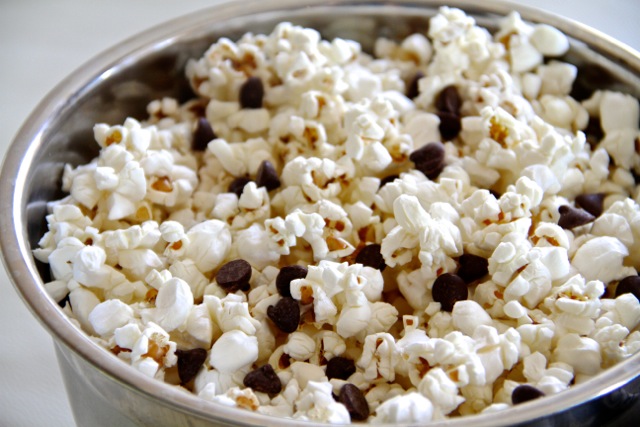 Current need: For my coffee to start doing its job. I don't even know if caffeine has much of an effect on me, but if I believe it does then maybe I'll get some lovely placebo action going on because I'm feeling a little flat as far as my writing voice goes and I could use a little extra pep. (Edited to add: it didn't work.)
Current indulgence: A little bit of extra R&R. Since I work from home, it's pretty hard for me to switch my brain off of "work mode" and not feel like I have to be productive every second my eyes are open. But with the manuscript done after a handful of pretty crazy months, I'm letting trying to convince myself to chill and do more things that I love outside of baking. It's nice.
Current bane of my existence: Given all the tragic and hateful things happening in the world lately, I really have nothing to complain about.
Current procrastination: I really need to go to the bank. And the registry. Actually, they might still be open right now so I'm gonna run out real quick and get that done. Be right back.
…
…
Ok. Back.
Current confession: I've been saying "Nutella" wrong for my entire life 😳 Apparently it's pronounced "new-tell-uh," whereas I've always called it "nuh-tell-uh." Confession #2 – I probably won't change my ways.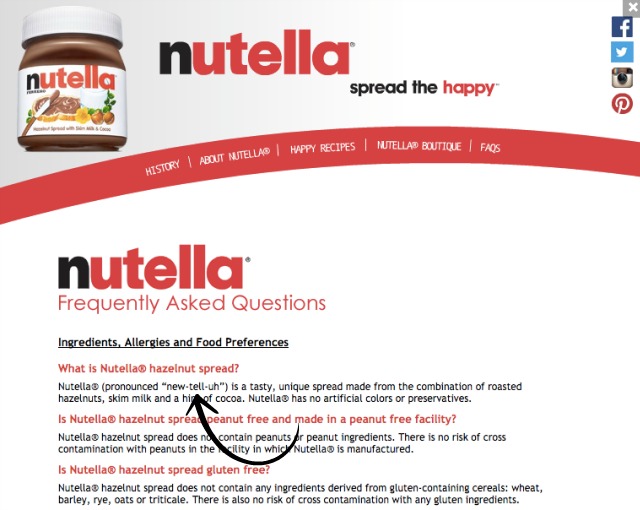 Current quote: It's sad how true this is in a lot of cases!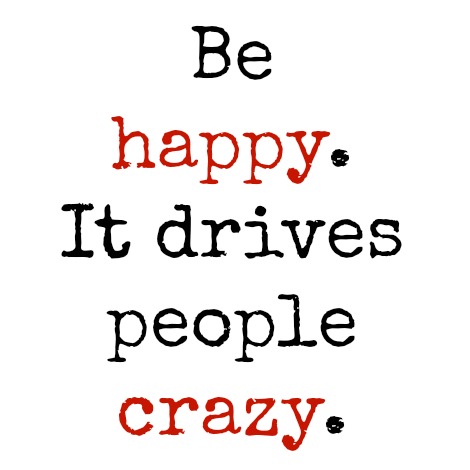 Current excitement: I'm currently planning a trip to the mountains so I'm definitely looking forward to that. It's been too long!
Current mood: Not bad, but definitely a little more subdued than my normal overly-hyper self. Might be time to step away from the computer and do some reading. See you guys tomorrow for ToL!

Let's chat!
Give me your current:
… a) book.
… b) music.
… c) food.
… d) obsession.
… e) confession.
More places to find me!
E-mail — [email protected]
Twitter — runwithspoons
Facebook — runningwithspoons
Pinterest — runwithspoons
Instagram — runwithspoons
Bloglovin — runningwithspoons
Snapchat — runningspoons