Happy Wednesday, friends!
Well… sorta. I had to say goodbye to J this morning, which doesn't exactly top my list of favourite things to do. I didn't manage to take any pictures of what I've been eating over the past week, so I'm going to sit out on WIAW for the second time in a row and update you guys on life as I  currently know it instead…
. – . – . – .
Current books: Would you believe that I'm still making my way through A Dance With Dragons by George R.R. Martin? I started reading it last month, but the dang book is long (1051 pages),  and I haven't had the time to really sit down and commit to reading more than a handful of pages before I pass out at night. Getting there… slowly but surely.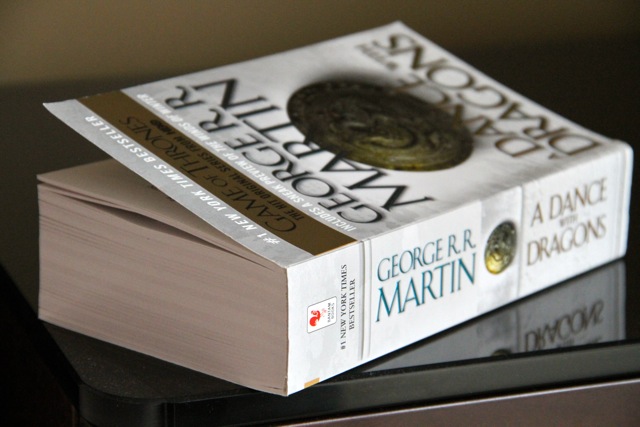 Current music: Bravado by Lorde. I have to credit Davida for introducing me to this one (girl has amazing taste in music). I like it a whole lot more than Royals, and it's been coming out of my speakers and buds on a pretty regular basis.
[youtube="http://www.youtube.com/watch?v=dpapgTL7Mnw&w=560&h=315″]
Current guilty pleasure: Curling up on the couch with a warm drink and a good book/movie when it's either dark, snowy, or ridiculously cold outside. Talk about the absolute perfect excuse to stay in and do nothing at all.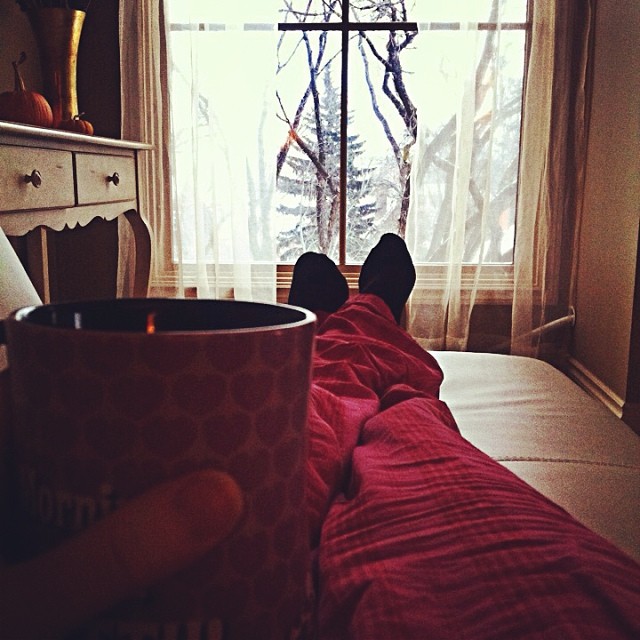 Current nail colour: Naked! I'm going through one of those phases where I just don't want anything on my nails because the slightest chip starts to drive me crazy and I don't have the time/patience to repaint my digits every.single.day, so my nails are rocking out in their birthday suits.
Current drink: ALL the tea… and by all I really mean my absolute favourite Hot Cinnamon Spice blend from Harney & Sons. I've been drinking multiple a cups a day now that they weather turned cold and gloomy, and my latest shipment came in not too long ago, so I should be alright for a little while 😉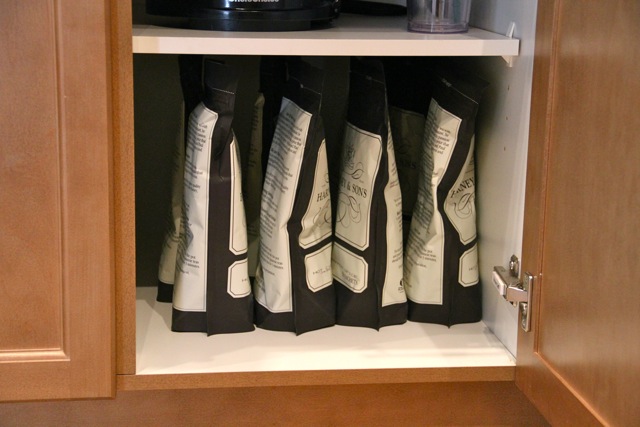 Current food: Two words: mug.cakes. Honestly, I think it's mostly the coconut flour that I've fallen in love with, but I've been eating a mug cake of some sort pretty much every day since I first made one as part of Becky's blogiversary celebration. It was love at first bite and we've been together ever since.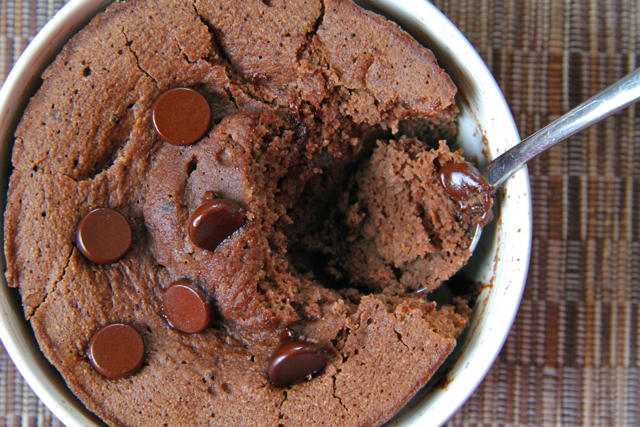 Current favorite show: Exciting news! Unlike the last few months, I've actually been watching a bit of TV (I blame the cold dark evenings). That being said, it's nothing crazy exciting, since I've only been re-watching old seasons of Game of Thrones, but it's a start, right? 😀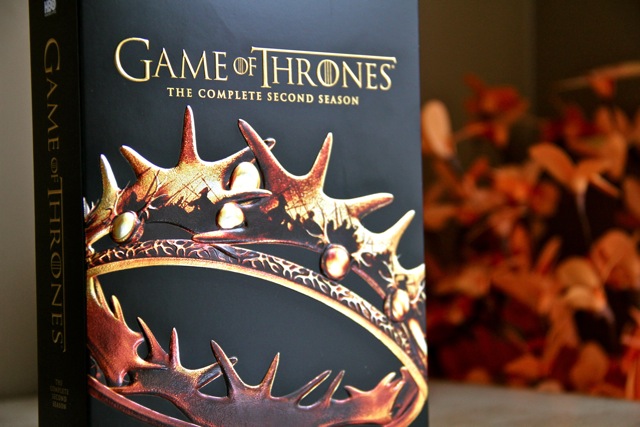 Current wish list: Well, seeing as I've been good and abstained from buying myself anything before Christmas, I'm going to stick with what I said last month: these holiday gift sets from Sephora.
Hint, hint "Santa."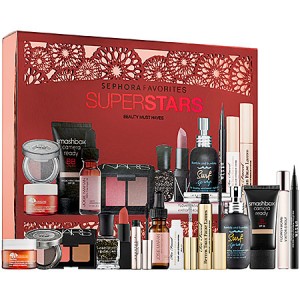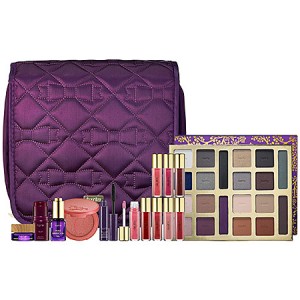 Sephora Favourites – Superstars // Tarte's The Tarte of Giving Collector Set
Current needs: A faster reaction time. Urban Decay released the Naked 3 palette last month, and it was completely sold out by the time I found out and tried to order one. And the same thing happened again when they restocked it a week later. Freaking.eh.
Current triumphs: Letting life happen. Even though I kind of freaked out when I found out that J was coming to visit me 2 days before it happened, [I think] I managed the change in routine just fine. It was great to be able to spend a week with him, and I miss him now that he's gone 😥
Current bane of my existence: Long distance relationships! Le poop 😡
Current celebrity crush: *cough* (team Peeta!!) *cough* I blame going to see Catching Fire again.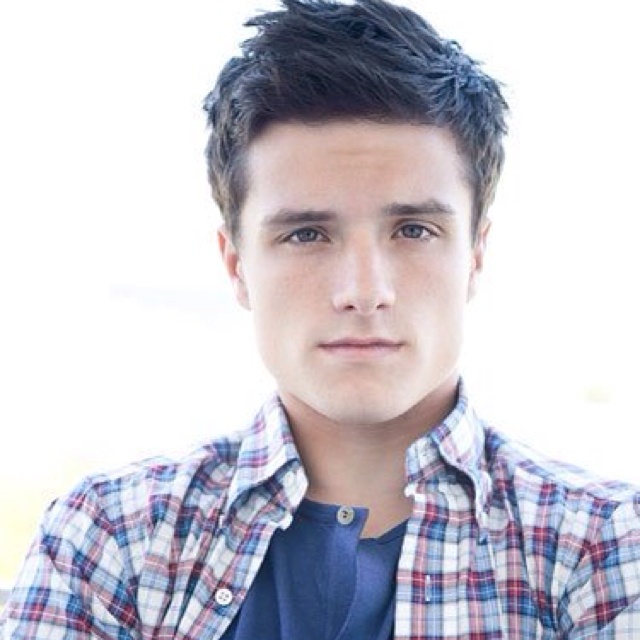 Current indulgence: Christmas cookies! I probably bake more batches of cookies in the month of December than I do all the other 11 months of the year combined, but how can you resist the sweet siren song of snickerdoodles, shortbread, gingerbread, and chocolate crinkle cookies? Answer: you can't.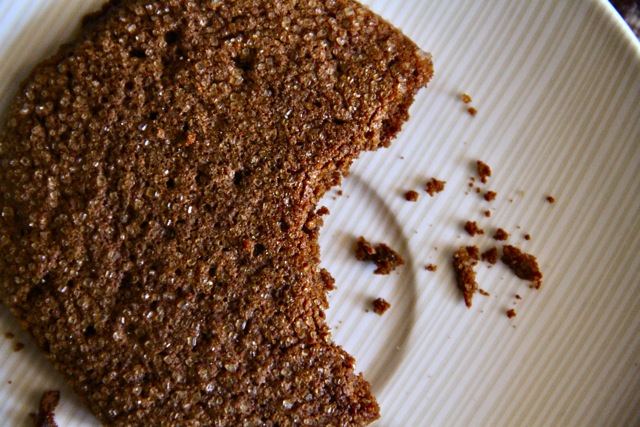 Current slang: Errr… My mind is drawing a blank on this one.
Current blessing: The amazing people in my life. J, my family, my friends, you guys… I don't know what I did to deserve it, but I don't know where I'd be without it.
Current outfit: Boarding gear, more often than not…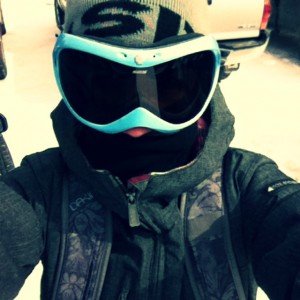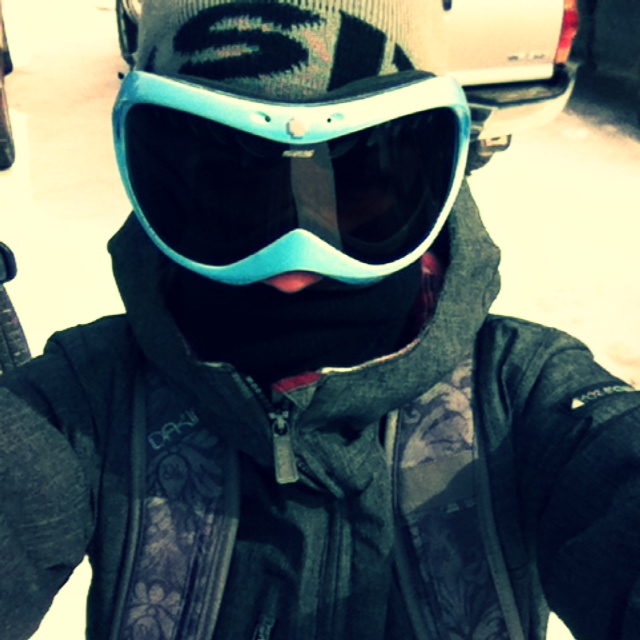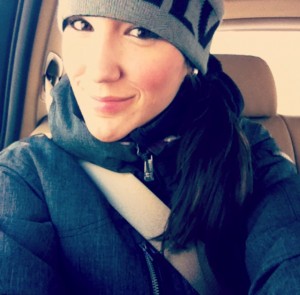 Current excitement: You guys… Christmas is in 3 weeks. THREE



Current mood: A confusing mix of happy and sad. Happy about the holidays and the fact that I got to spend the past week with J; sad that he had to go back and I have no idea when I'll be able to see him next.
Current link: Bloglovin.com. I've been a little absent from the blog world so it's time to play catch up. Hopefully it'll help keep my mind off the fact that it's a little more quiet now that J is gone.

. – . – . – .
Happy Wednesday, friends!
Give me your current:
1) … song.
2) … food.
3) … mood.
4) … outfit.
5) … link.