Happy #thinkingoutloud Thursday! No idea what I'm going on about? Click here!

Hello, hello, friendly faces! I hope you guys don't mind me throwing another Currently + ToL combo at you, but my brain is literally farting as far as random thoughts go, so I figured a little structure would help things along 😊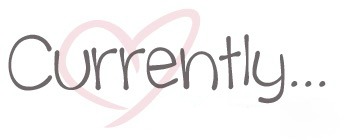 Current book: 10 – 15 pages of A Court of Mist and Fury before I pass out for the night 🙂 Don't judge me!
Current music: New month, new music! Here's my latest additions to Spotify…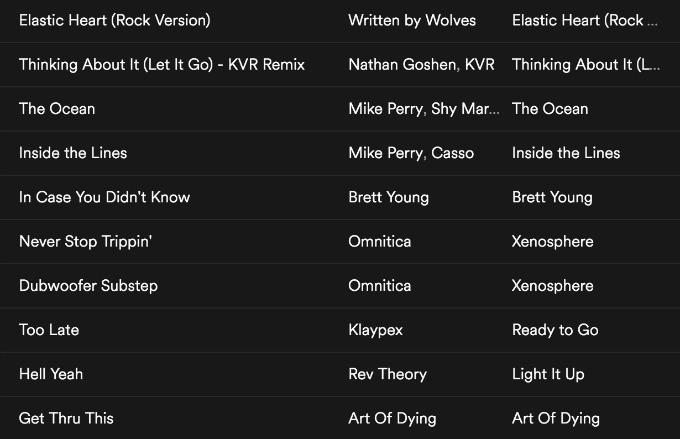 Current [non]-guilty pleasure: Late nights. I went to sleep a little earlier the other night (maybe like 11:30?) and ended up waking up at around 5… which just made the day feel so crazy long. If I go to bed around 1, I wake up at 7ish… and that seems to make time go by a lot quicker.
Current drink: Water x1,000,000. I don't know what it is, but I've been feeling especially parched lately no matter how much I drink. Actually, it almost seems like the more I drink, the thirstier I am… Is that a thing? I don't eat too much salt or too little salt, so… I'm confused.
Current food: Po.tay.toes. I've been making baked fries a lot for dinner and I'm kind of obsessed with them. But that almost might be because they make a perfect vehicle for ketchup, which I also may have a slight obsession with…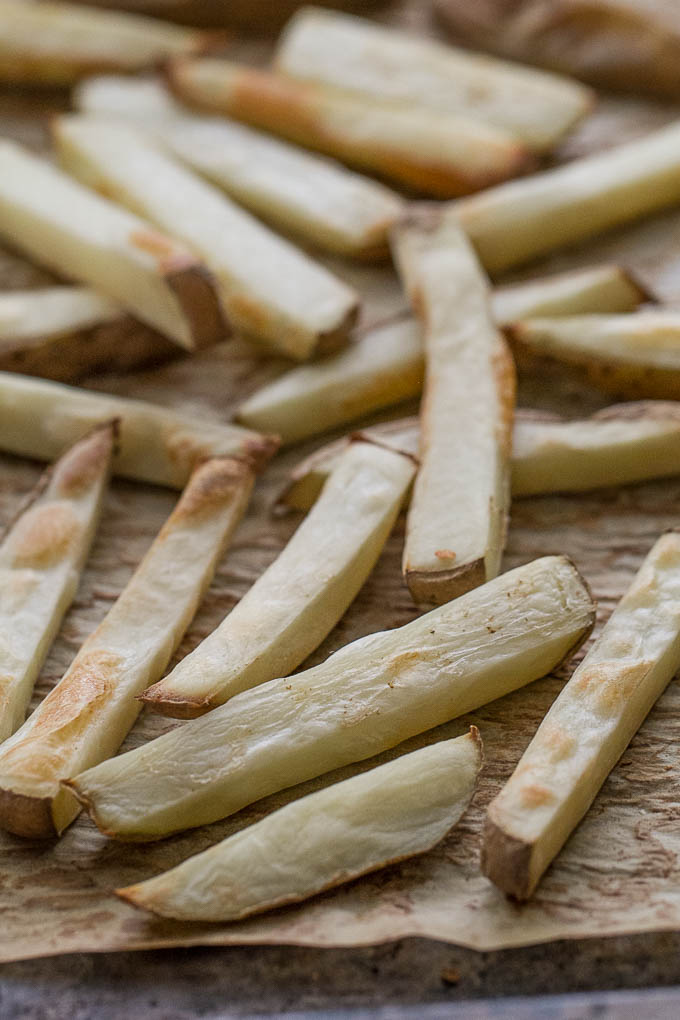 Current obsession: So I got a new 100mm lens for my DSLR a few months ago and I probably should have mentioned this a little earlier because I seriously adore this thing. I was using the 50mm before, which I still love, but I feel like the 100 just fits my photography style a lot better since it lets me take more detailed shots a lot closer up. The only downside is that you literally have to be standing pretty far from whatever you're trying to shoot…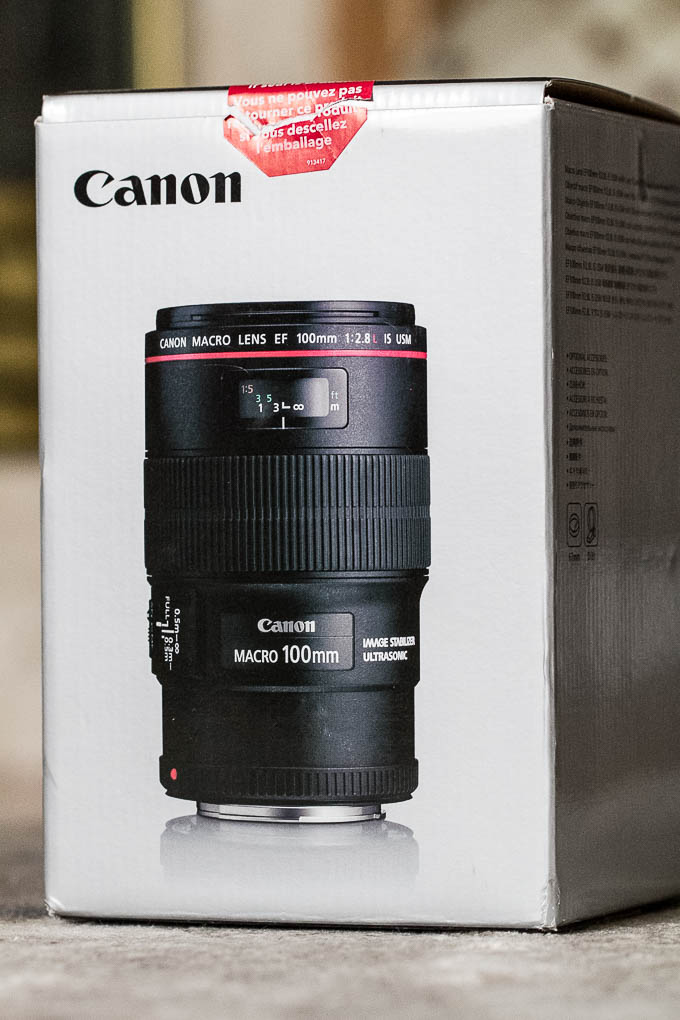 Current craving: Sleep… I think. See "current non-guilty pleasure."
Current need: Allergy medication. I love the warmer weather and longer days that come with spring, but I'm not so much a fan of the itchy eyes, runny nose, and scratchy throat that seem to tag along as well. I legit thought I was coming down with some kind of cold the other day, but it turned out to just be allergies. I think. Hopefully.
Current beauty product: I'm straight up obsessed with the Shade + Light eye contour palette from Kat Von D. This and her face contour palette are my holy grails right now. But then I feel like I say that about a lot of things… Either way! This is beautiful stuff.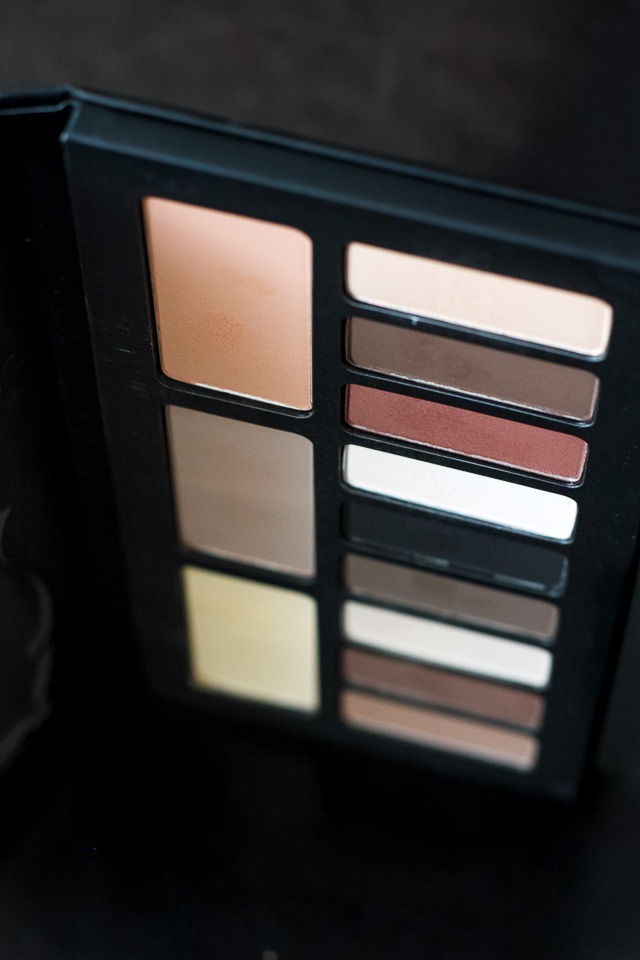 Current procrastination: I just realized I never shared my March Ispy bag with you guys… and it's already the middle of April. Womp, womp. So remember how I said I was super disappointed with the one I got in February? They definitely made up for it in March. I love the baggie, and the that brush and lip paint are kind of to.die.for.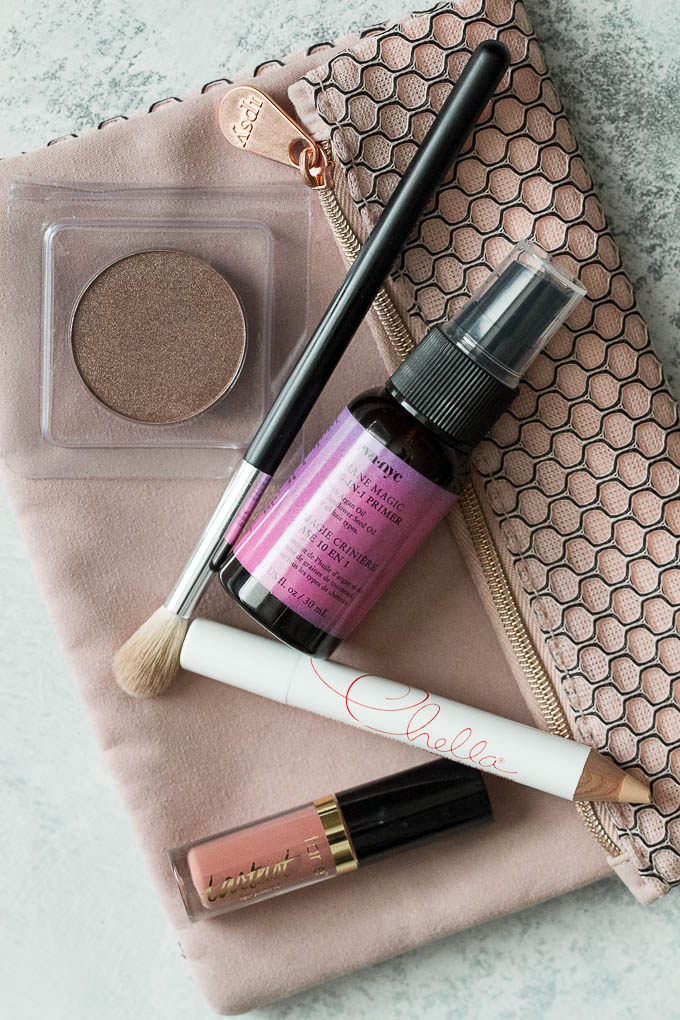 Current confession: I also love sweet little touches like this. I'm almost tempted to make stuff like this and pass it along to people.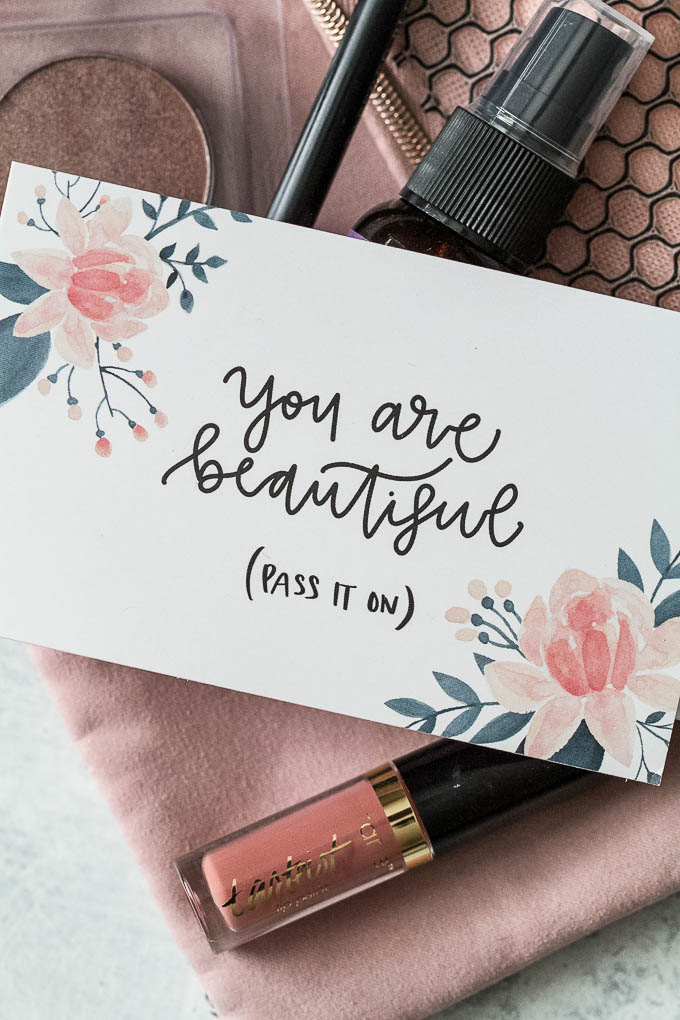 Current excitement: Soooo… hockey. Because my boys (Oilers) finally made it to the playoffs for the first time in 11 years and they're kicking all sorts of ass. I love playoff time. Our city goes crazy.
Current mood: Peachy keen, jelly bean!


Let's chat!
Give me your current:
… a) book.
… b) food.
… c) beauty product.
… d) confession.
More places to find me!
E-mail — [email protected]
Twitter — runwithspoons
Facebook — runningwithspoons
Pinterest — runwithspoons
Instagram — runwithspoons
Bloglovin — runningwithspoons
Snapchat — runningspoons