This shouldn't come as a big surprise to anyone, given my complete obsession with cereal, but I'm willing to run the risk of stating the obvious and straight up tell you that I like breakfast…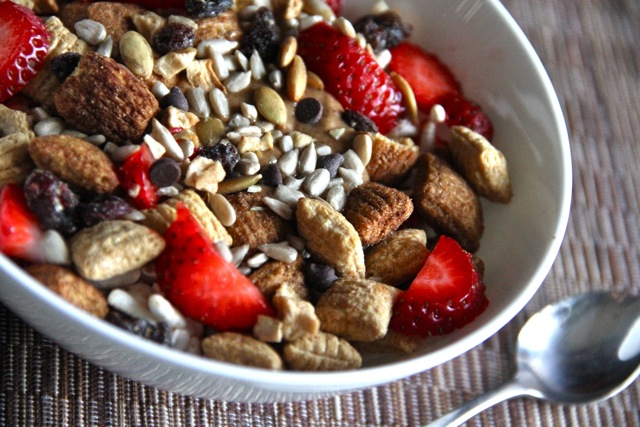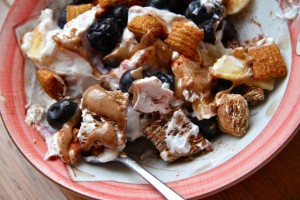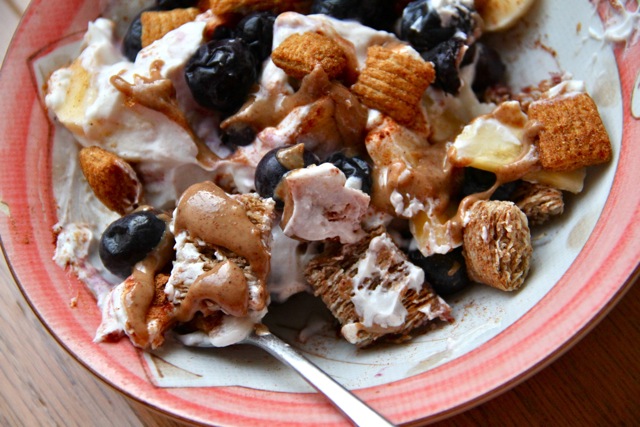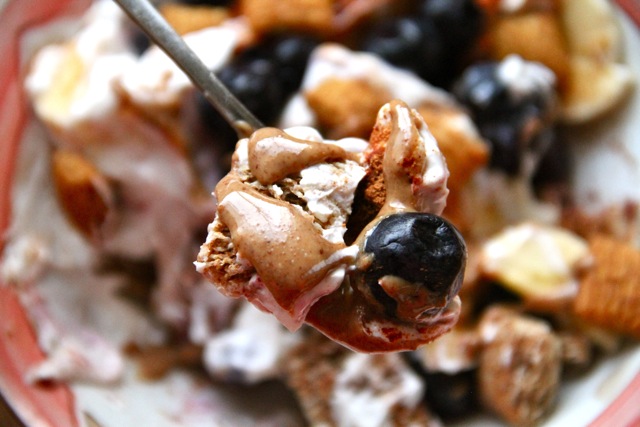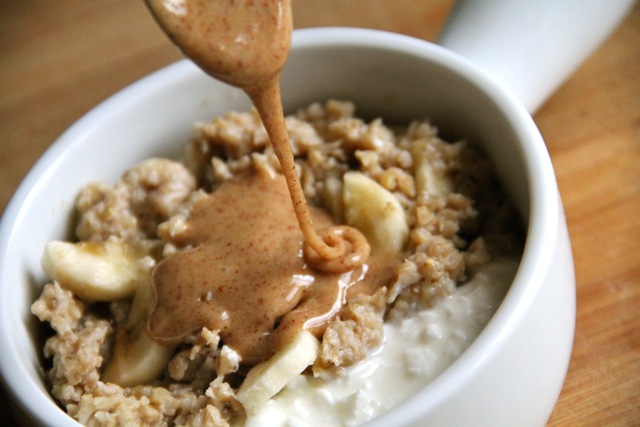 *said in best Jim Carey expression* I like it a lot…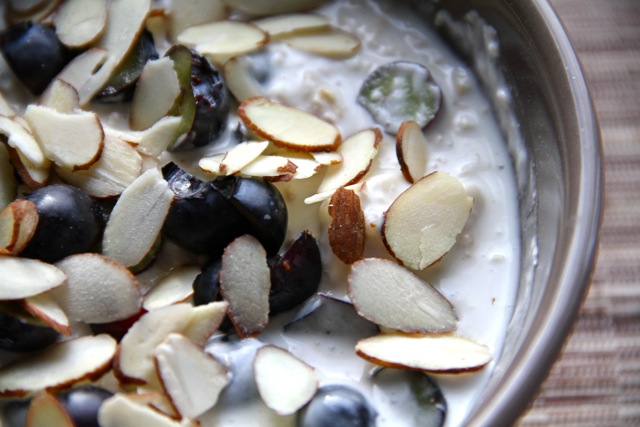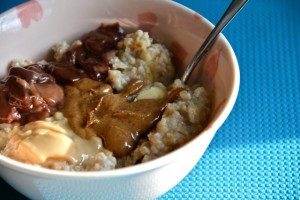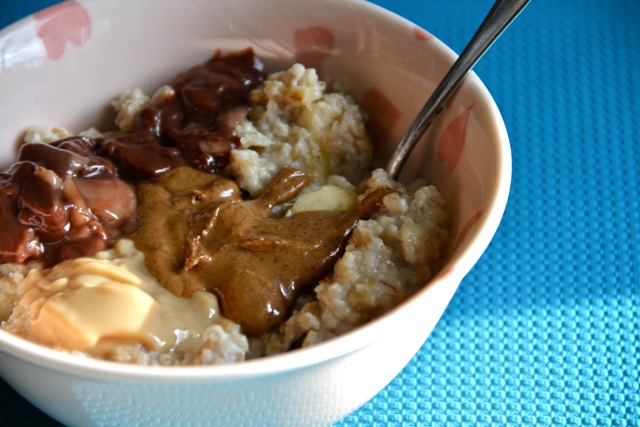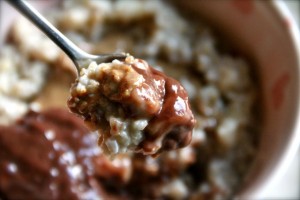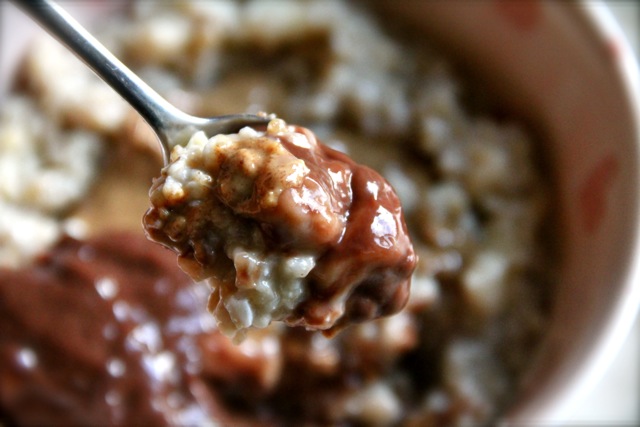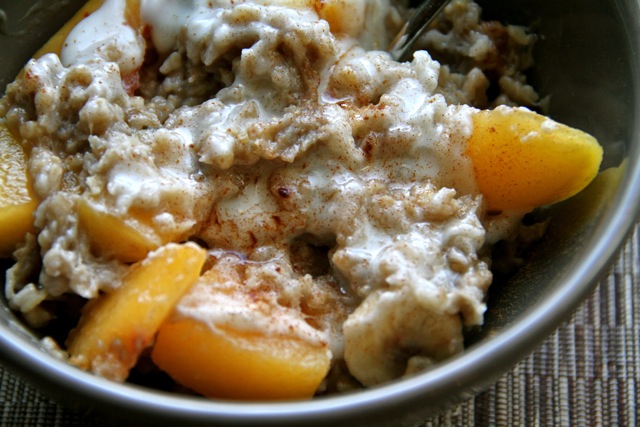 Cereal. Oatmeal. Yogurt. Fruit. Whatever it is, it has to be sweet, and it has to be big. You've heard the expression: "Breakfast like a king, lunch like a prince, and dinner like a pauper"? I wouldn't exactly call my dinners pauper-ish, but I definitely prefer to eat the bulk of my calories earlier in the day.
I used to be the kind of girl who could get by on just having a Poptart or granola bar in the morning and I honestly have no idea how I managed it. After a decent amount of trial and error, I've discovered that breakfast has a big influence on how I feel for the rest of the day, and that eating a big breakfast makes a big difference not only in my energy levels, but in my overall hunger management as well.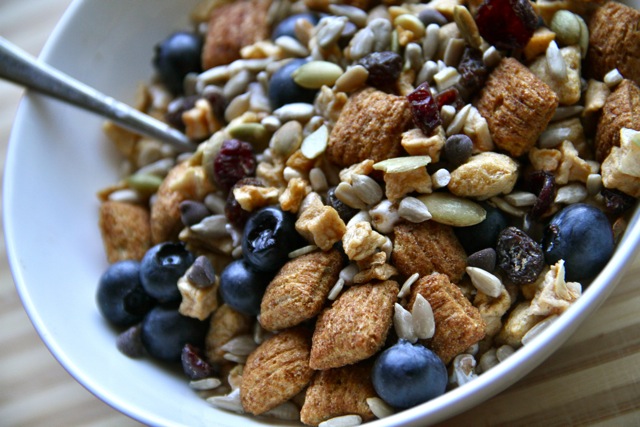 If I don't eat enough early on in the day, I notice that I have a much harder time keeping my hunger at bay – I just never seem to feel satisfied and my desire to graze goes through the roof. That and I hit a lot more energy slumps as the day progresses. Solution? Set myself up for success by eating breakfast like a king…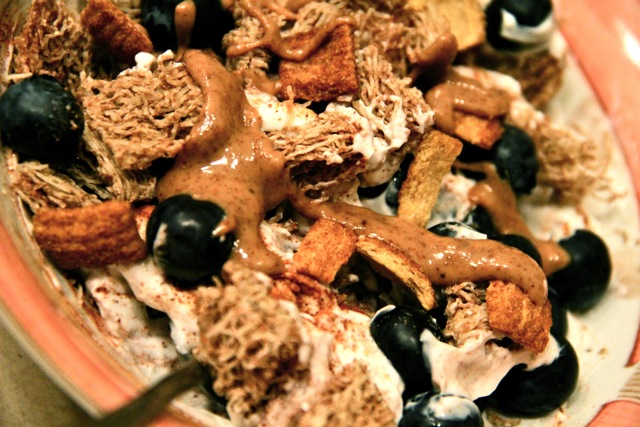 A lot of people mentioned that cereal doesn't hold them over too well, which is something I can definitely relate to – a simple bowl of cereal with milk will last me all of about 30 minutes before my stomach starts asking screaming for more food. Thankfully, I've managed to come up with a few ways to keep it quiet for longer…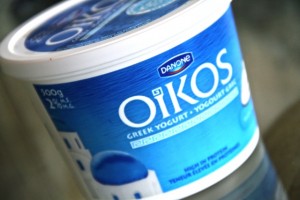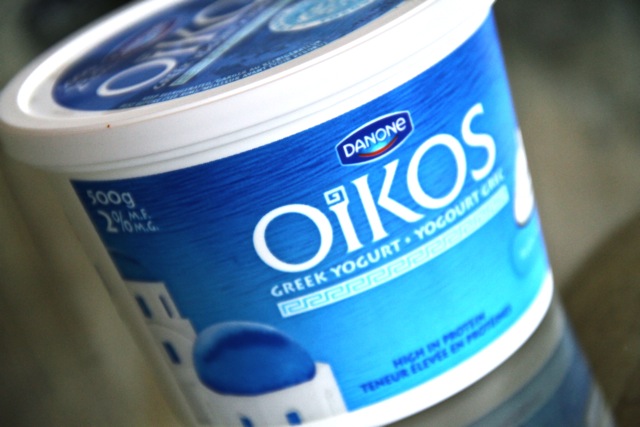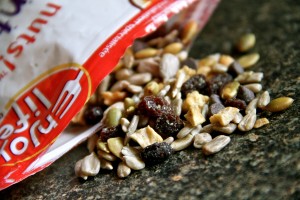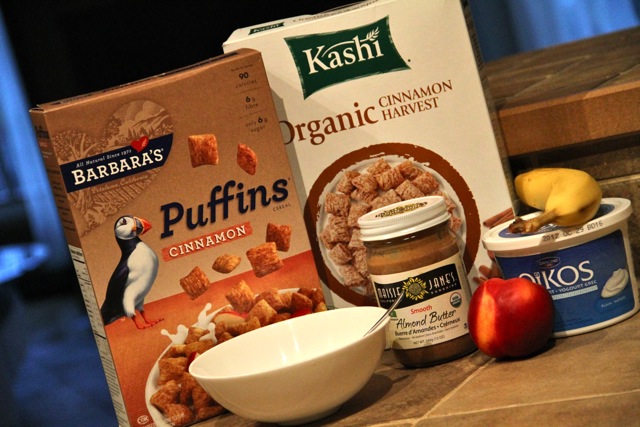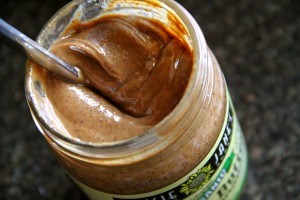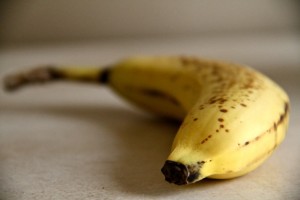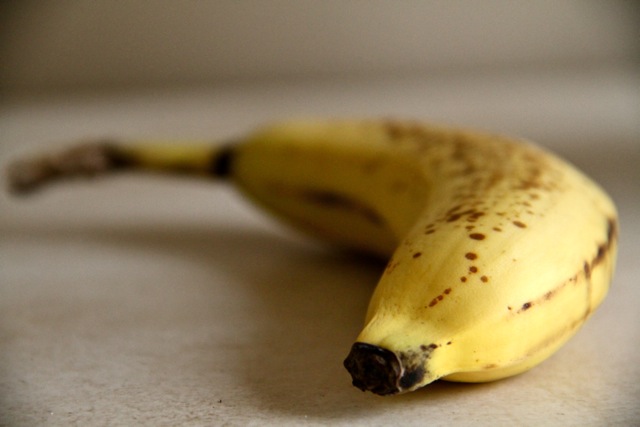 First, I always eat my cereal with yogurt instead of milk, with a 2% plain Greek being my weapon of choice. After making the switch from 0 to 2%, I can honestly say that I'll never go back, and I opt for a plain yogurt over a flavored one because I love the tang, and the added sugar doesn't really do me any good – instead, I prefer adding some sweetness in the form of fruit, with bananas, blueberries, and applesauce being what I turn to more often than not.
But we're not done – we've got ourselves a good base, but this next step is what makes it or breaks it. Nut butter. If you've never tried topping your cereal with nut butter, then you're not really living missing out. Trust me on this one. Would you eat your oatmeal without nut butter? Probably not; so don't impoverish your cereal bowls either, because that's what'll get you an epic bowl of goodness…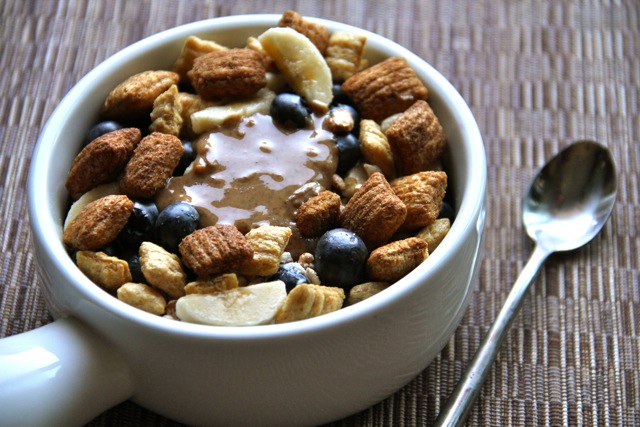 … that has a nice balance of carbs, proteins, and fats. Perfect. And if cereal isn't your jam, then perhaps I can interest you in some breakfast bakes?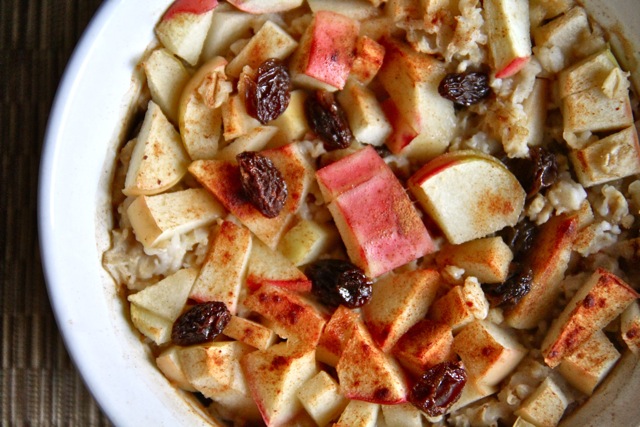 Baked Apple Cinnamon Raisin Oatmeal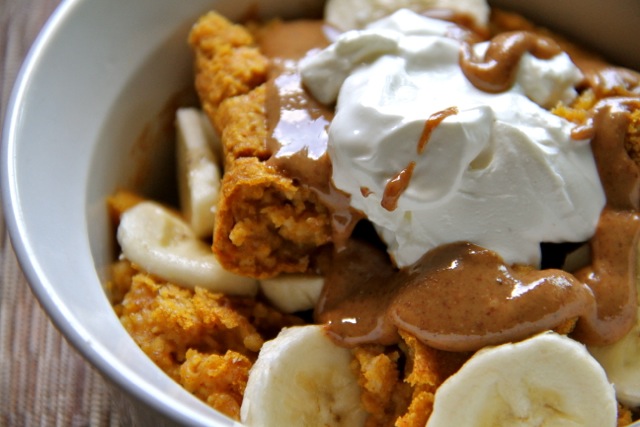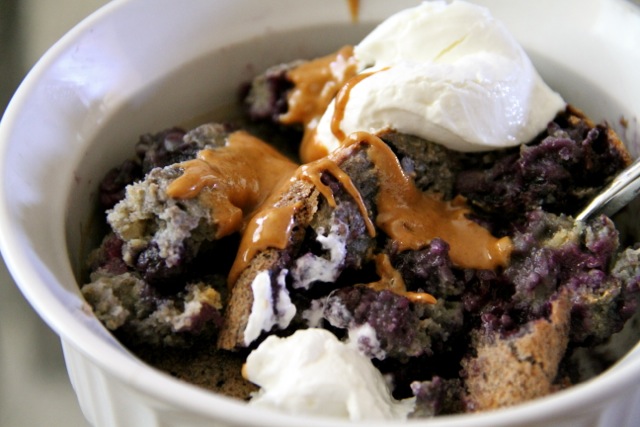 Blueberry Muffin Breakfast Bake
And if not, then there's always the good old fashioned eggy banana oats…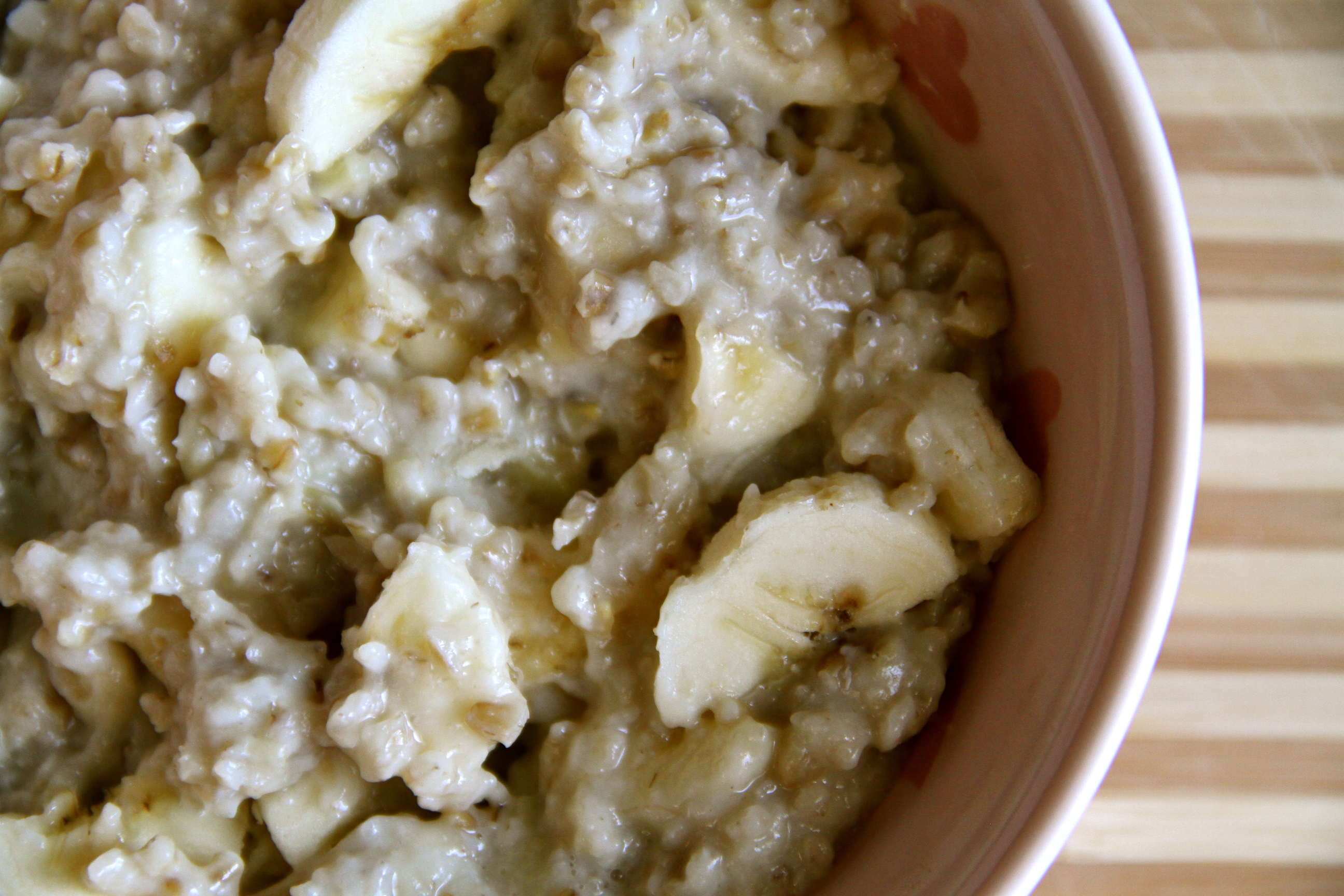 I'd offer some savory breakfast options as well, but to be completely honest… I can't even remember the last time I had a savory breakfast, so I'm probably not the best person to turn to if that's what you're looking for. And I feel like I should apologize for all the breakfasts posts around these parts lately, but you have to admit… breakfast is pretty darn marvelous and worthy of some attention. Happy Monday, friends! 😀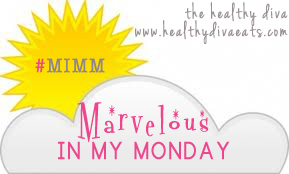 . – . – . – .
Do you tend to eat the majority of your calories early in the day, or save them for later?
Do you prefer sweet or savory breakfasts?
What was this morning's breakfast?